Good evening, and welcome to the Creeky review of this year. As you may be aware, 2020 has been quite the challenging time. however I have tried to make the best of a rather bad situation. Voila 
January:
The start of the year (as things go) was actually great. I spent the first day of the year visiting Christmas at  Kew, an event which sees several lights, projections and installations installed across the gardens.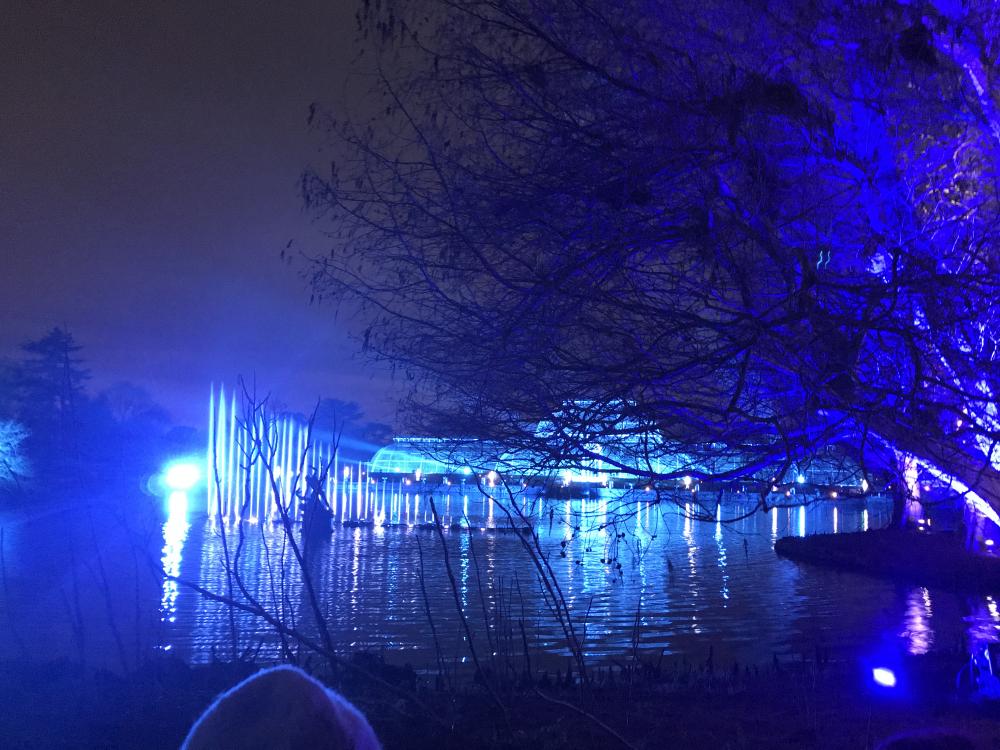 The fountains towards the end were marvellous especially with the accompaniment of the Nightmare Before Christmas soundtrack. Sufficient fries and mulled wine were consumed. Would recommend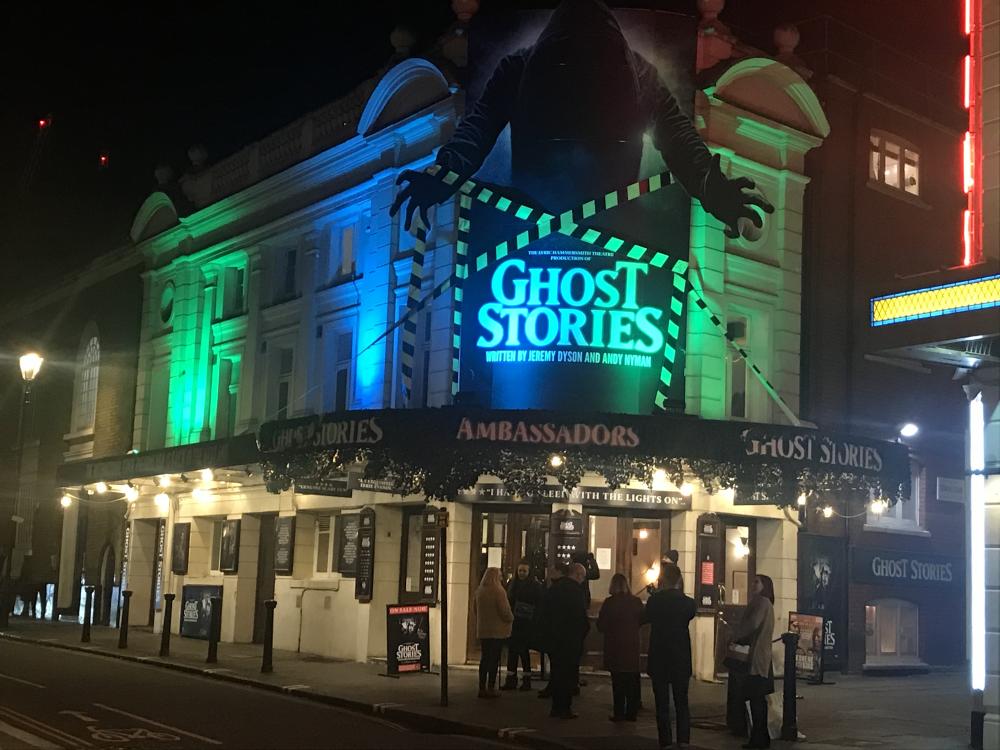 This year I watched  a number of shows  including Ghost Stories. I saw the film based on the show years ago and was particularly impressed. It tells the story of a man trying to solve three paranormal events. The set and sound design was excellent, frequently putting the audience and probably one of the scariest shows I've seen. The plot twist at the end is great!
I visited Winter Wonderland for the first and final time, having gone on the second to last day of the 2019/2020 event. We are still on week one BTW!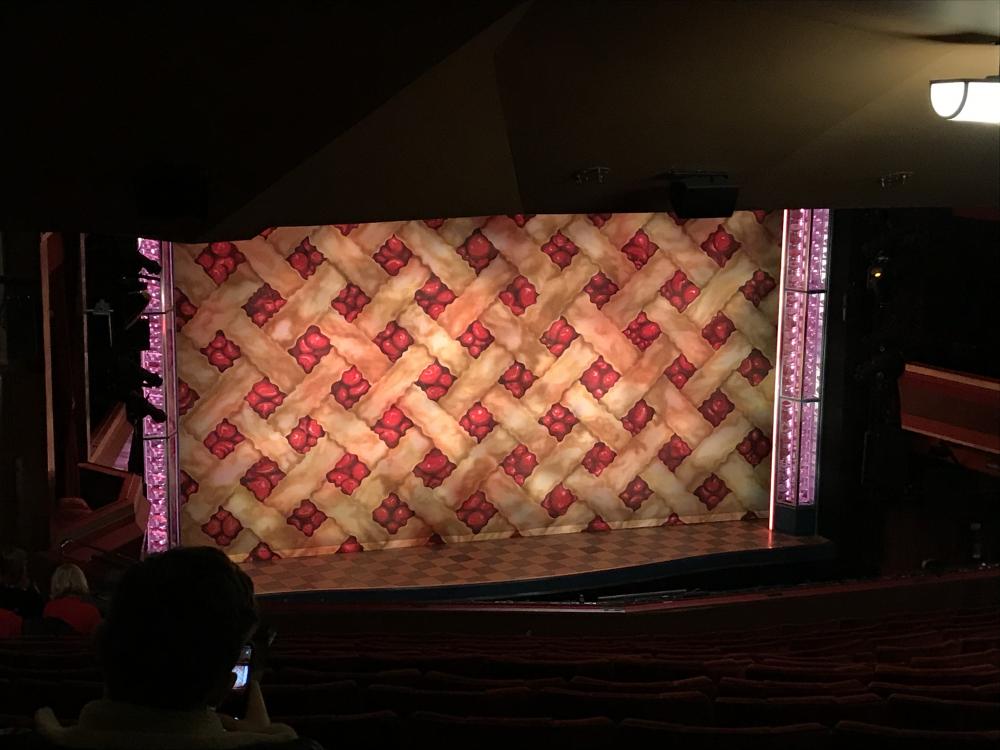 After a chocotastic work CHRISTMAS party it was time for show two of 2020, Waitress. This show is a musical based off the 2007 film of the same name and tells the story of a waitress who hopes to win a pie baking contest, in-spite of her long and tiring underpaid job and pregnancy from her abusive husband. Sara Beillies created the music which was absolutely great throughout and I loved how the band were actually on stage too!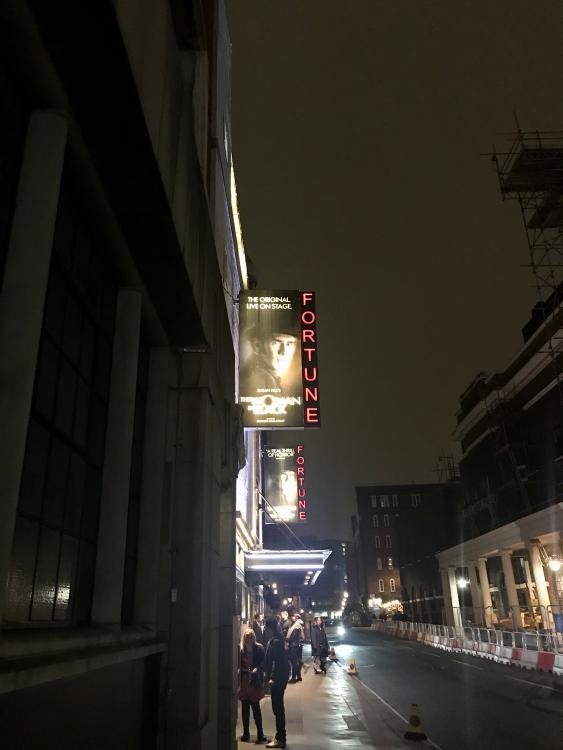 Still a month in and I saw my third show of the year, The Woman In Black. There aren't many actors here, but they do their job very well. The show starts relatively slow but sets the tone and pace whilst doing so. Definitely enjoyed it but I preferred Ghost Stories. 
February 
My first proper park of the year would be Blackpool for it's opening weekend, which is something I've always wanted to do. Last years event was apparently a disaster and with storm Dennis in the horizon things were looking risky.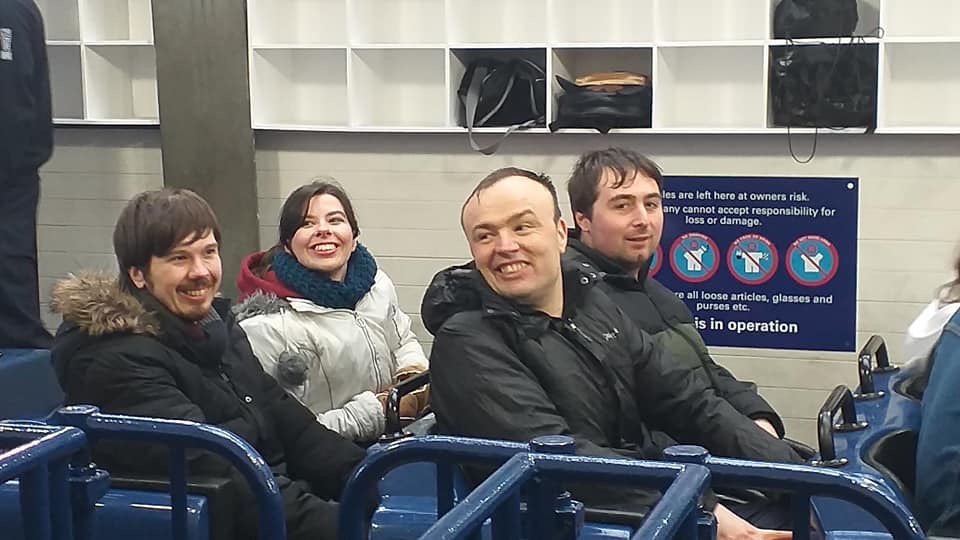 Thankfully it turned out to be a simply wonderful event. From mingling with enthusiasts in Velvet spoons to riding the first Pepsi Max train of the year (by sheer luck). I'm not afraid to admit I have a soft spot for this park!
Whilst Dennis didn't cause too many issues on this trip away, another storm was starting to brew.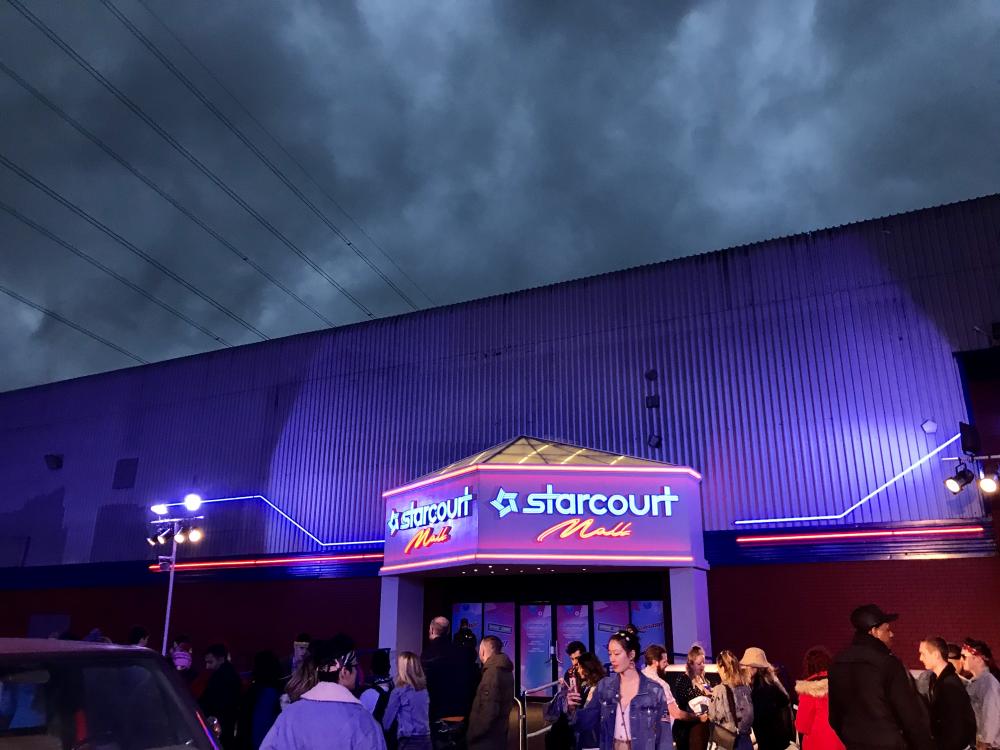 Another experience I did was Secret Cinema. Essentially you explore settings of a particular film/series and watch the movie afterwards. The theme of this event was Stranger Things, where you could explore the Starcourt mall, complete side quests and indulge in 80's nostalgia all round. It was w bit like being on a film set. Would recommend, although maybe as a small group. 
March 
The month started well giving my mum an early day out for Mother's Day. We had a funky yet unique afternoon tea at Sketch, which features the most unique toilets (something out of alien).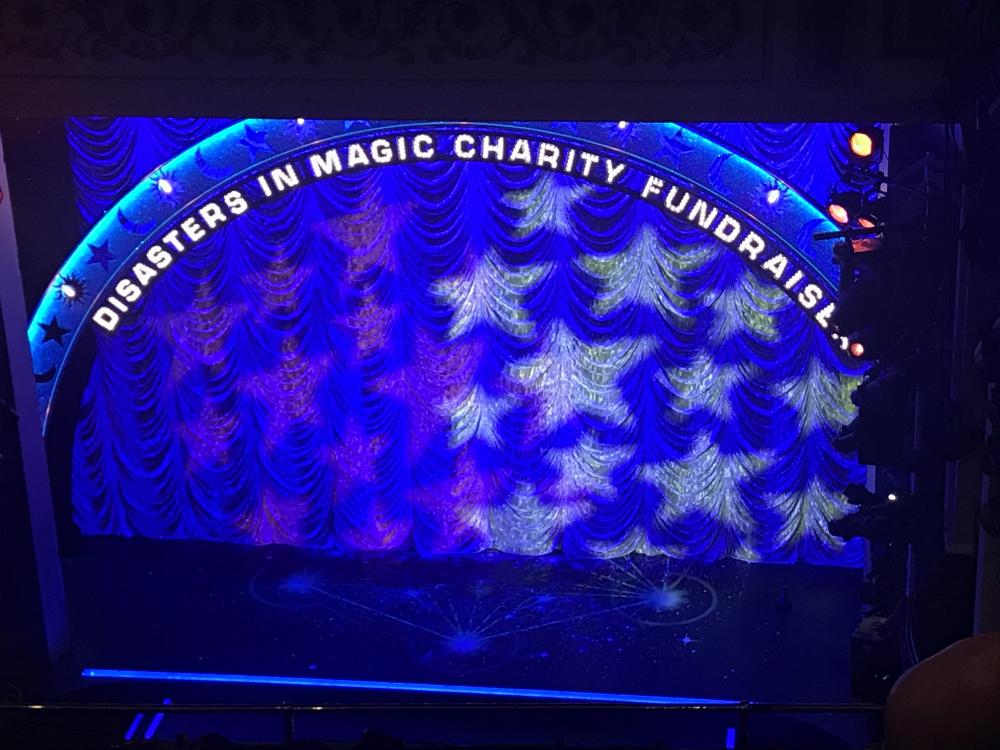 After browsing the city, the evening ended with Magic Goes Wrong. Created by Mischief (from The Play That Goes Wrong), the show is essentially about a magic fundraiser hosted by an array of acts and characters. Unsurprisingly as expected, few things go wrong along the way.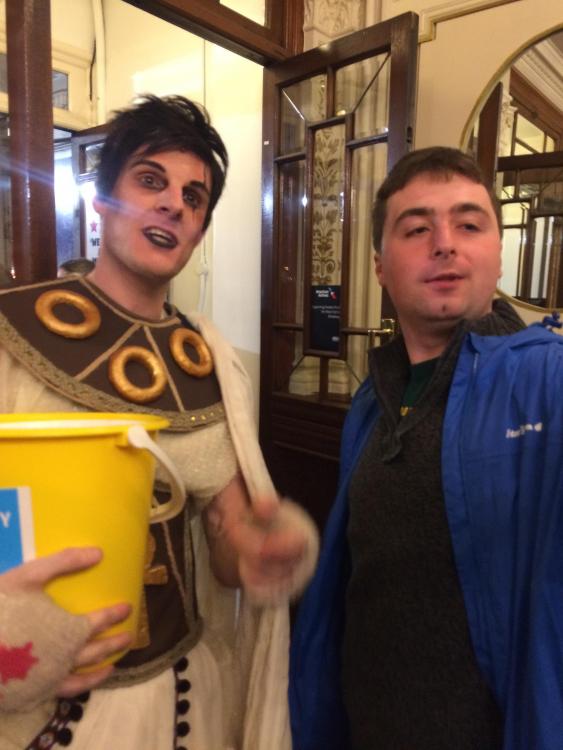 The original (Goes Wrong) cast were performing on the night which was amazing to see. Some even were held at the exit when you left. A wonderful show and great to enjoy given what was starting to happen.
And then it all went wrong. A massive unstoppable virus spread across the world (which sadly still exists to this day). Things were worsening rapidly with attractions and places closing left right and centre.  Then just like that, we were in lockdown! Number one.
April- June
It was a long, bleak and bizarre time. You know the world isn't a good place when there is no DIsneyland open for the first time in 65 years!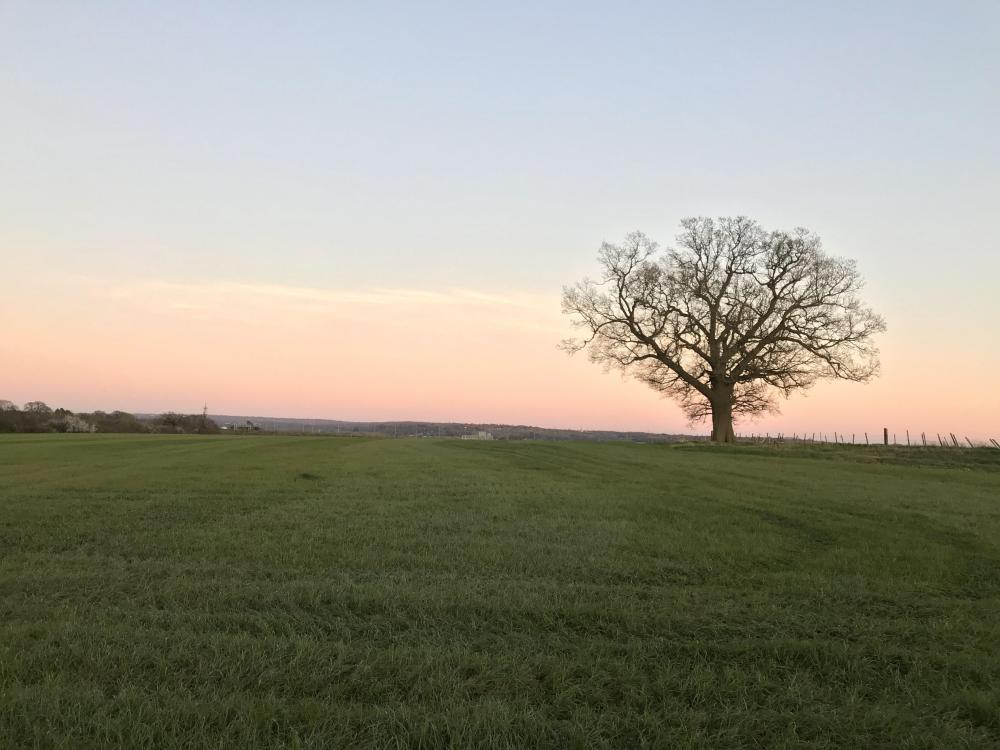 Despite of this, I wasn't going to let this hold me back. Aside from binging Netflix & Disney+ (I recommend the Imagineering Story), I spent my lockdown taking long walks through fields, forests and other places, which was pleasant. The long days came beneficial to evening drinks.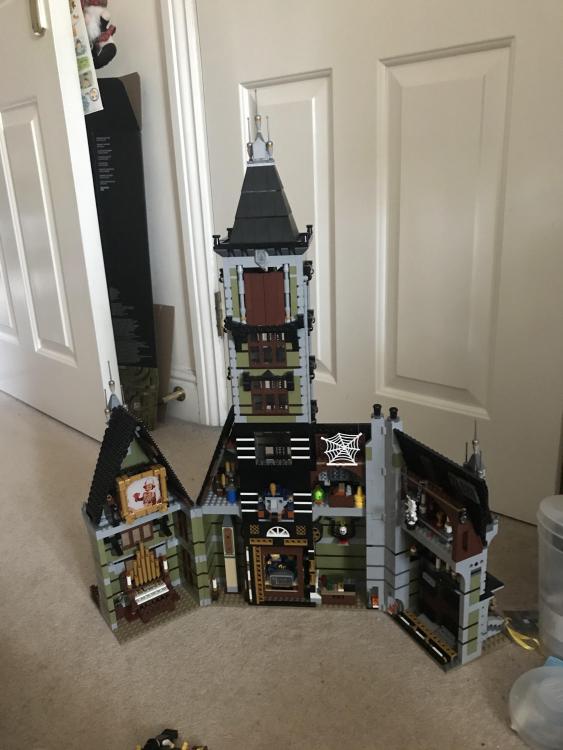 I also did numerous music lives and videos, built some Lego creations and some language learning too (Je apprends le Francais).
July
The storm wasn't over but things were slowly resuming(for a bit). I played some crazy golf and had my first meal out in months at Smith & Western, which was divine.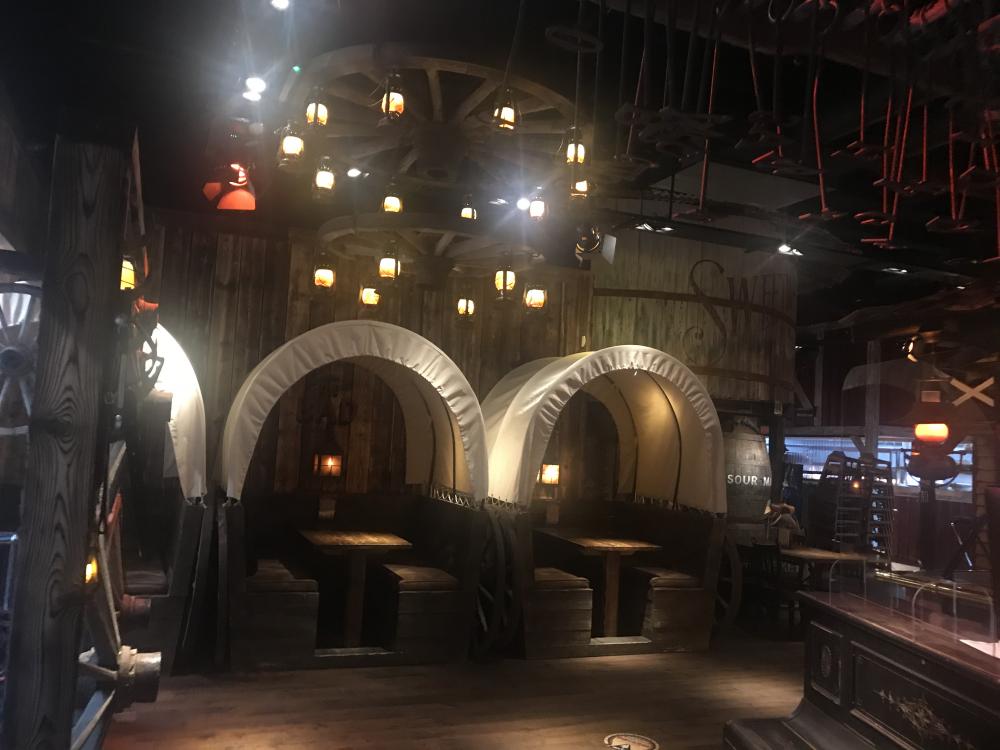 Dining here is an experience in its own.
Most importantly, the (then) reopening of hospitality brought the welcomed return of park visiting. Thorpe was naturally going to be my first post-lockdown 1 attraction. It was fun to be back but featured a bizarre and slightly underwhelming atmosphere upon my visit.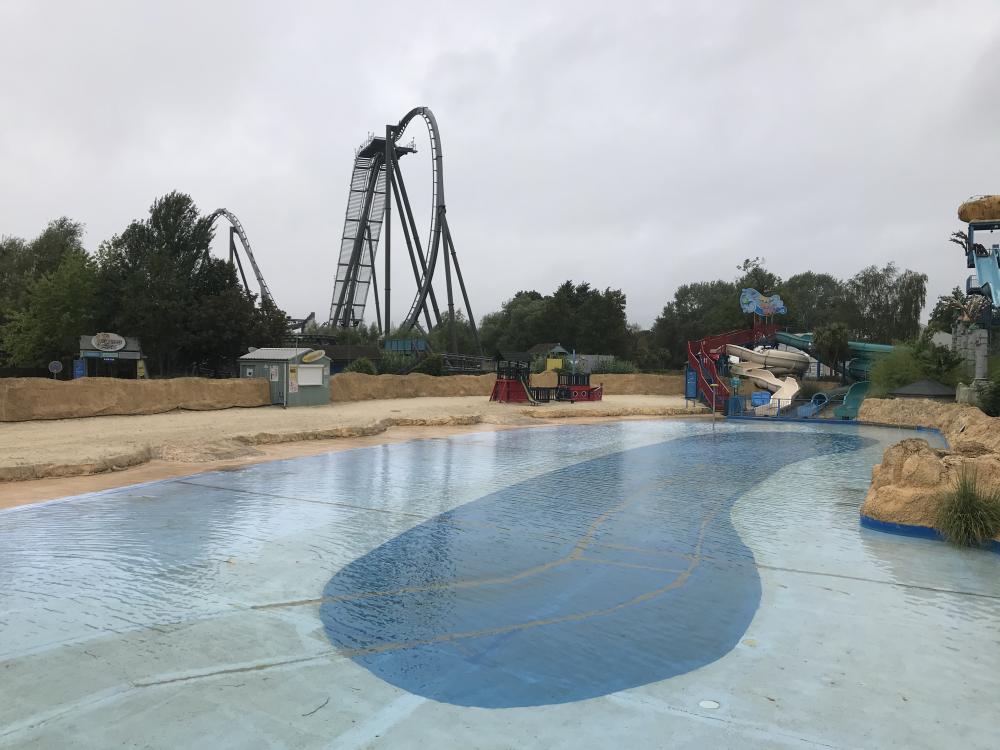 Great to be back on the B&Ms and Stealth though.
August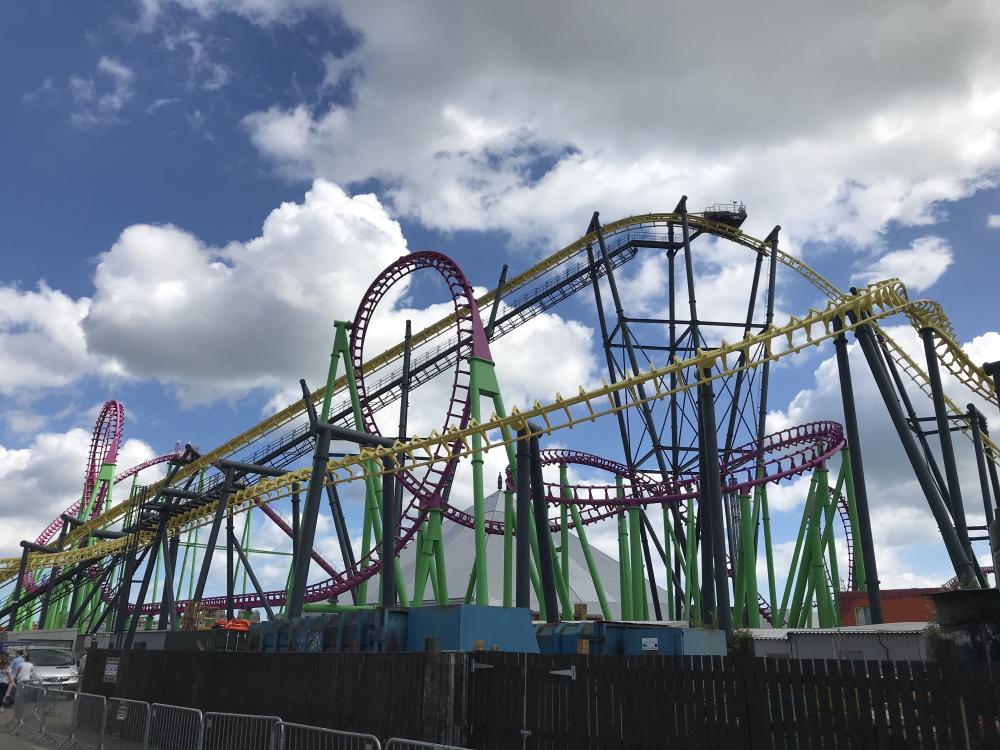 Probably the best month for park visiting in this unacceptable  year. I went to Fantasy Island for my first visit which was surprisingly great (albeit mixed social distancing measures). The full right up is Here.
I also returned to Adventure Island Southend after five years where social distancing was ever worse! Click On here to read more on that report.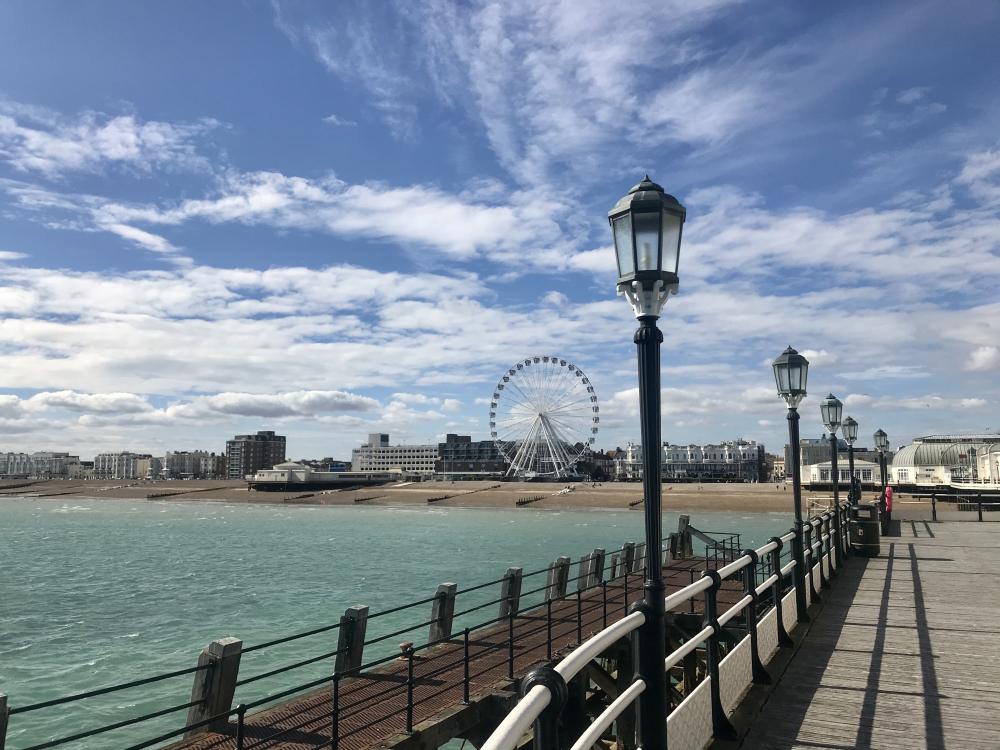 I also visited Worthing, a seaside town in West Sussex not too far from Brighton, where I spent some childhood trips here. It's not the most exciting of seaside places but features a charming pier and substantial Ferris wheel (possibly from Brighton).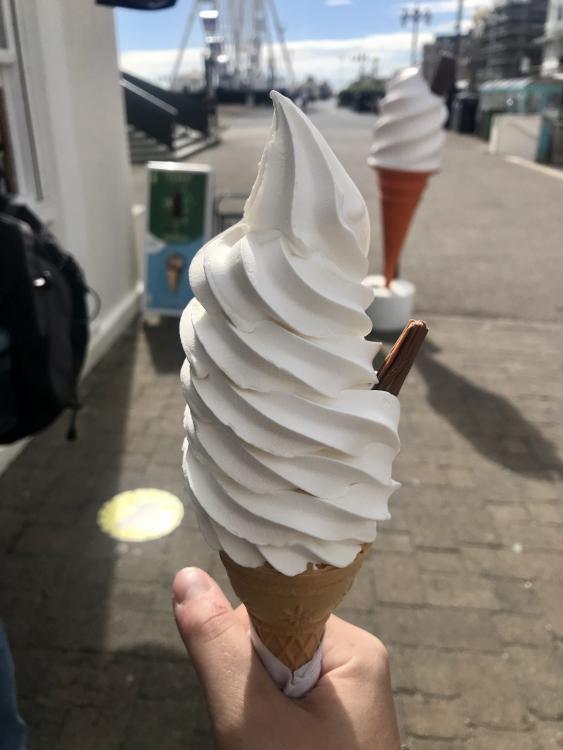 That MR Whippy though.
Returning to Chessington was next and whilst the park's aesthetics are somewhat better, the park is still weighed down by flaws such as crowds and reliability issues. They even delayed closure by an hour, which almost never happens! We had another Smith and Western on Boxhill, which retained the quality of our last one.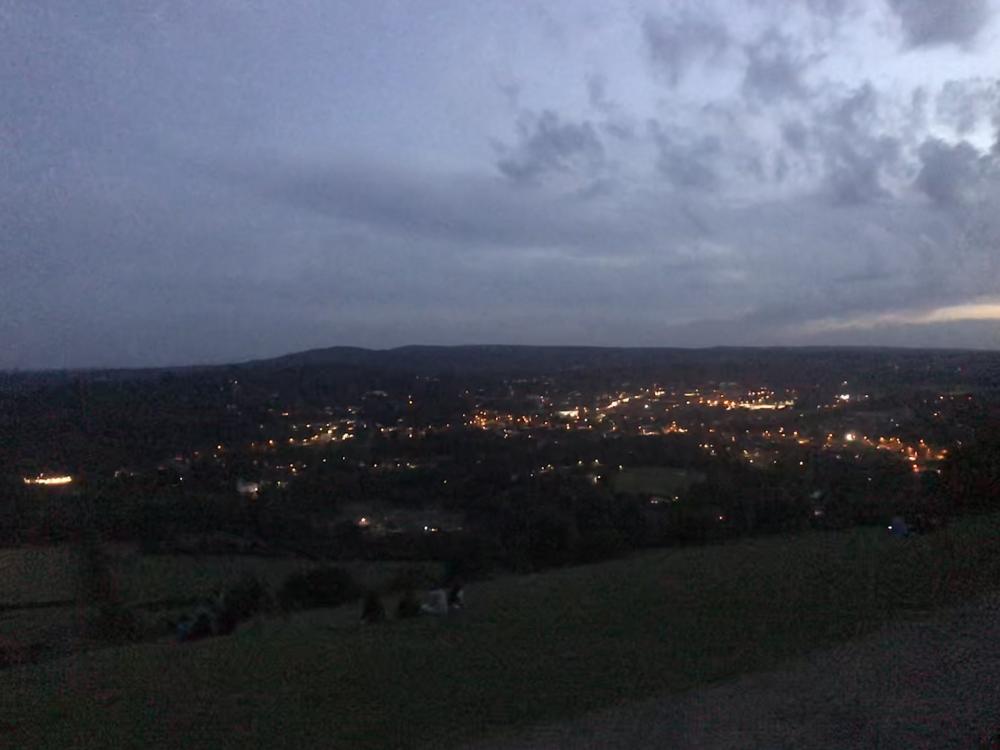 I picture of a thousand words.
September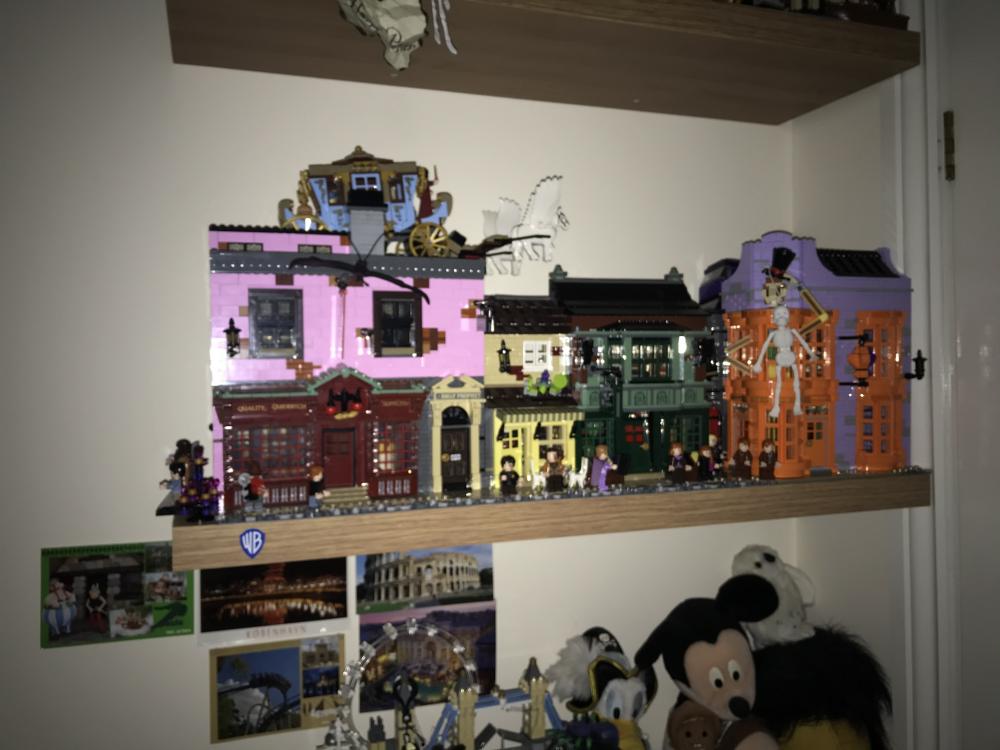 Not a lot actually happened in this month, although I did purchase a massive Diagon Alley model.
October 
Normally one of the most frighteningly great times in the open season, but not so much this year. Conor Rhona selfishly cancelled the majority of 2020 events, although fortunately some still went ahead.
Fright Nights managed to happen twice  and despite the shortened hours and lineup seemed to utilise one of the better settings and atmospheres it has for some time. There's a way to go before it hits the Lions Gate years (let alone others), but with everything going on that's ok.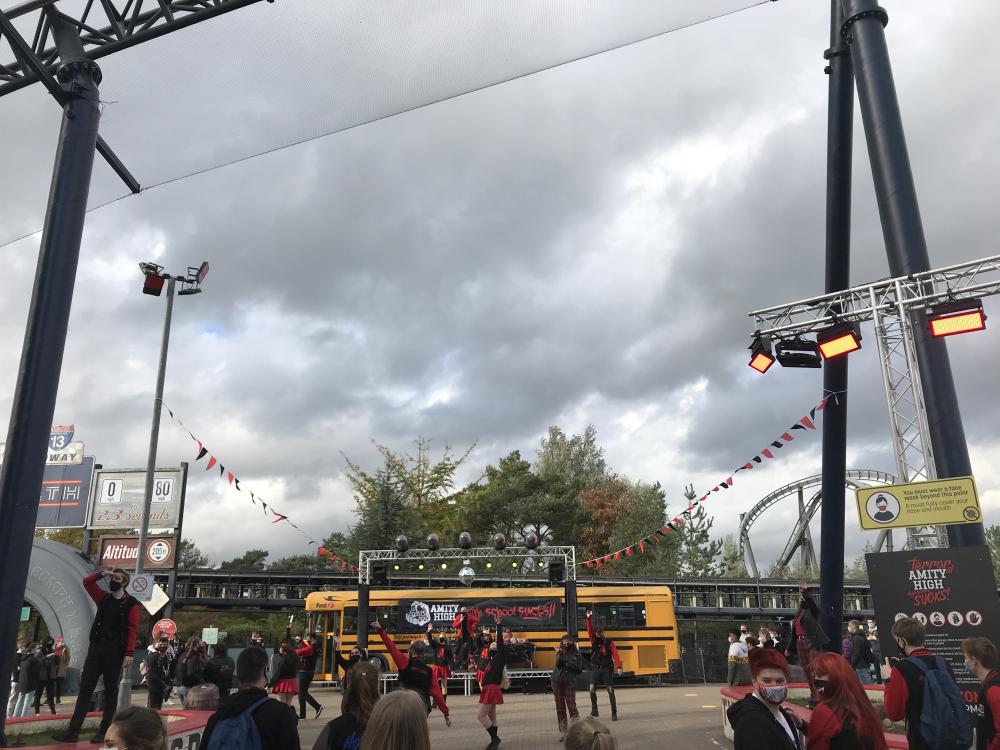 The shows and scare zones were generally great, especially the Creek Freak one which was essentially the maze outdoors. Amity High was fun too and the Crows terrifying. 
The maze charge is controversial especially with numbers, and I was crazy enough to pay for both over my  visits. Platform 15 surprised me greatly, being one of my yearly highlights due to amount of actors. Roots Of Evil was not bad either.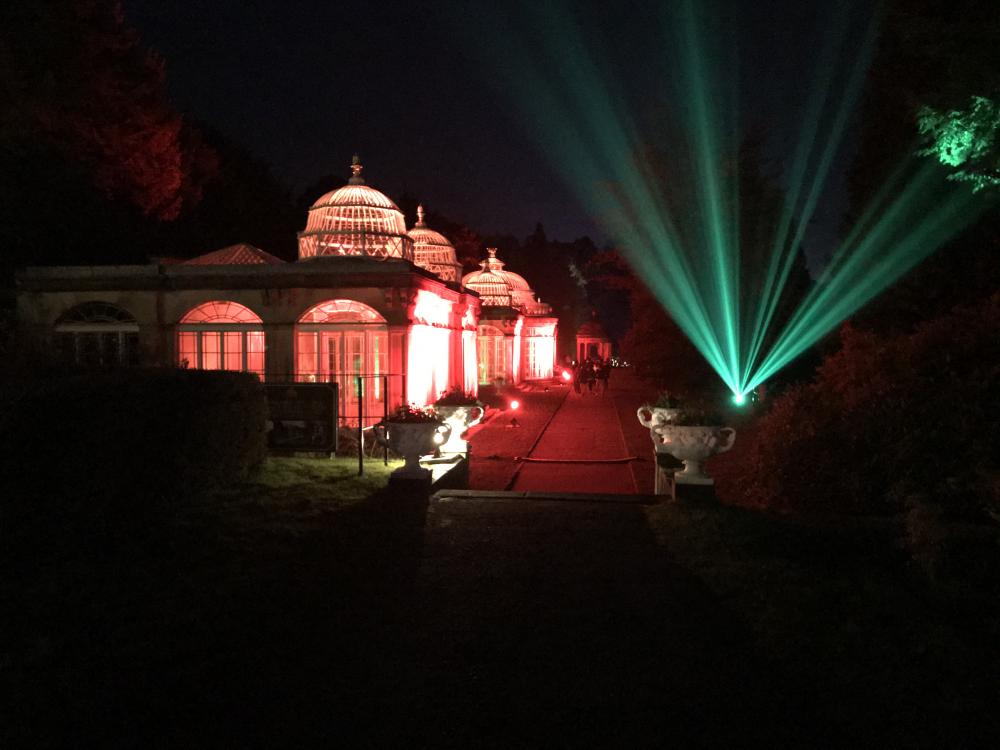 Inspite of things, I was finally able to return to Scarefest. The mazes were a mixed bag. Mine Tours was great, The Attic okay and Toxic junkyard more trashy than an episode of the Kardashians! 
Entertainment was naturally more controlled but still fun. The Gardens Light Walk though was simply splendid, especially seeing a large chunk all lit up snd decorated in lighting galore. How has it taken them this long to do!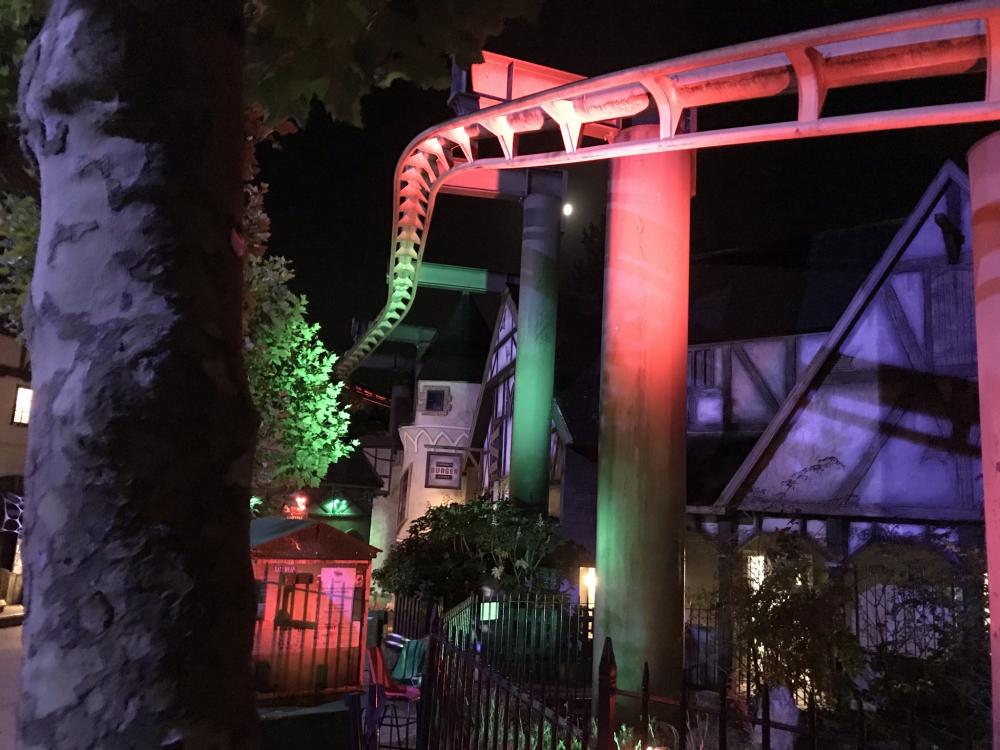 I also returned to Chessington for it's Howl'O-Ween event. Creepy Caves unearthed is much more intense and jump scare based than before, but is still amazing. The park also had live actors in queues lines and the park again looks amazing in the dark. Bring back the  8pm closings!
Well that's it, 2020 done and dusted. It's not been the best of years in any shape of form, but it's still had it's better points.
With two months left of the year and things being the way they are (Lockdown 2.0), there's no point reporting on the rest of the year, so we will end it here like the 10pm curfew.
See you in 21 where I honestly hope I can show you more exciting and acceptable reports!
Je deteste Vingt Vingt