So, I decided to go to blackpool, for some fun. First day I decided to hit the arcades. I went to the North pier as well as the local arcades. For the first time I was winning, and I made a profit of £5 on those 10p machines. I also had a shot and fun with my friends with the shooting games, and basketball and the racing game(like the one at Thorpe). IN the end I WON ALL OF THEM. This was a first. I never really won at arcades.
The next day I hit the rides at the piers as well as well as visiting some of the shops nearby.
Central pier: Crazy frogs-A fun ride, although it wasn't really the ride for me.
Dodgems- Explains itself
Extreme- A similar ride to quantum except with shoulder restraints. Great ride. picture: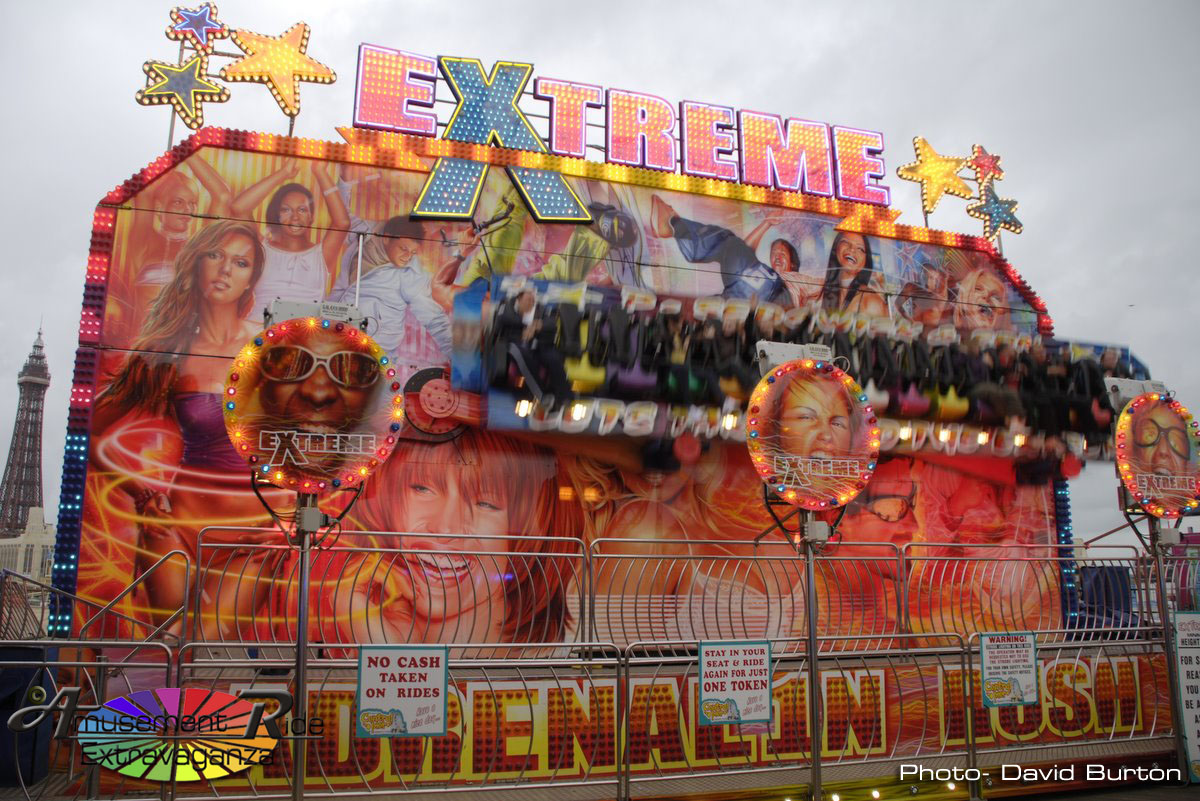 Waltzers- A great ride, which really was funny seeing my friends S**t themselves as they underestimated it.
After we headed to south pier
Log flume- Quite amazing to have a log flume on a pier, and at points there is great views.
Breakdance- a fun ride similar to waltzer, great to see some of my friends s**t themselves. Picture:
Ghost train: a great ride to calm down and actually some fun with parts where you can laugh at your friends for being scared.
Skycoaster: Such a great ride, just a tad expensive. The build up as you are going up is quite tense.
Skyscreamer: Just as we were launched I was swearing an shouting. as we were going down, I was loving it. Pictures:
what you sit in
In midair
More to come...