Riding Solo: A Danish Adventure Part 1 Bakken
---
Life, the last number of years have been something of a disappointment to many for a number reasons. Mostly Covid. 
 
Now having, an outstanding flight voucher following many cancelled trips, an idea came to me. A solo holiday/adventure. After much debate, I decided to return to Copenhagen. Whilst not the cheapest, it's a city I had liked previously and also felt reasonably safe from what I remembered. 
 
The flight from Gatwick was a little bumpy. From the hideously long security queues, boots having no meal deals and what might have  been the roughest landing I have experienced to date. Mr fish special. 
 
After working my way around the clean efficient M2&M3 (not near Thorpe), the adventure had properly. Urban house was my base for the trip, a rather trendy yet conveniently located hotel literally in the city centre. Very close to Tivoli. 
 
Attraction Parks:
There are two amusement parks around Copenhagen. Bakken & Tivoli gardens. With both being danish amusement parks and somewhat close, you'd think there would be many similarities. Think again! 
 
Bakken/
The oldest amusement park out there. Bakken is a short train journey away via the central station. The park is literally located in the middle of a large park/woods and is surprisingly concealed. You wouldn't know it was there if you were looking for it!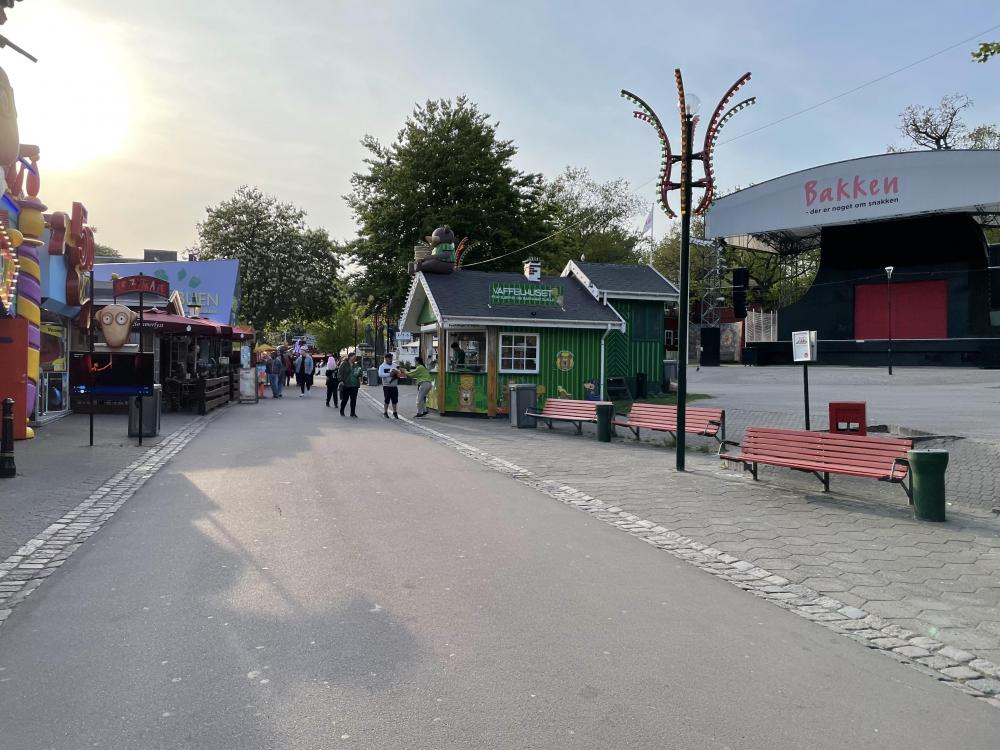 Despite the pretty woods setting, the park isn't picturesque or interesting in any sort of way. If anything it's a little characterless, dull and maybe underwhelming.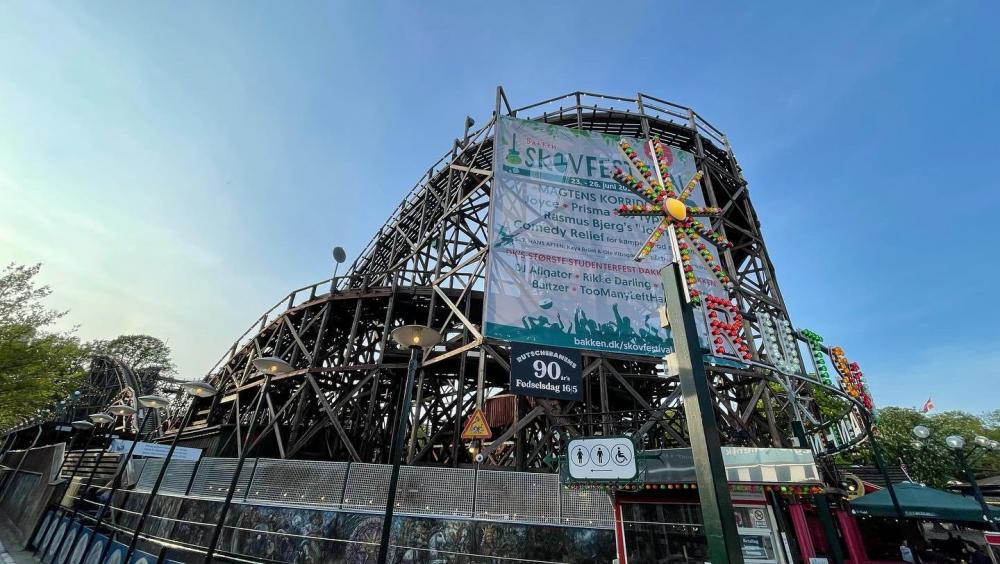 There are a number of rides and attractions in this place, including five roller coasters. One of those was the Rutshebanen (sp), the park's wooden roller coaster. 
 
As past reviews highlight, the ride had a modification to remove the brakeman with new trains. The ride was honestly ok, not great but just ok. The automated braking definitely had an impact on the pacing, being familiar to a go kart race maybe. The tunnel on the other hand was highly interesting with it's position.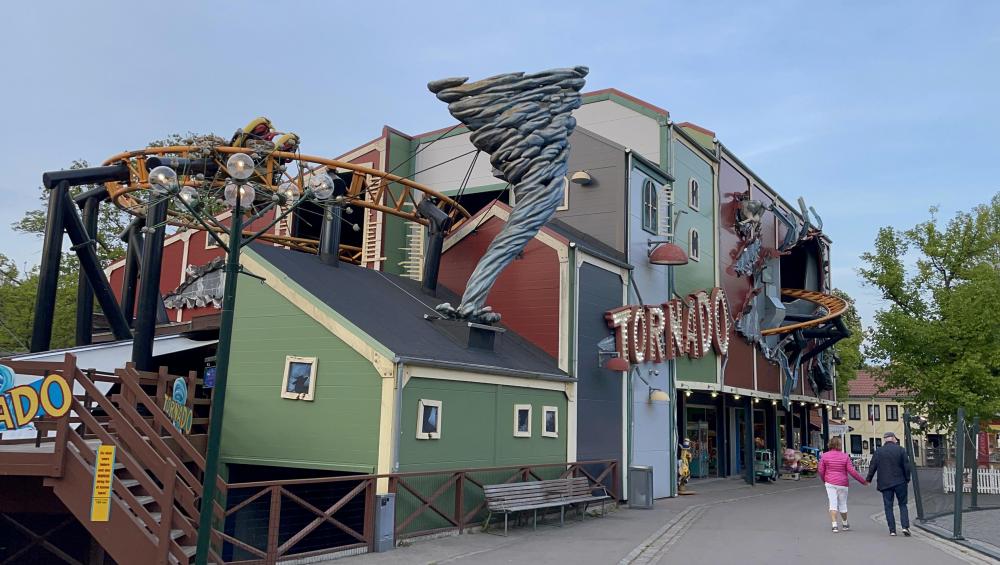 Tornado, perhaps one of the park's bigger draws is an intamin spinning coaster. It literally launches you up the lift hill into what can be described as a crazy bumpy spinning sensation. It is not in anyway a smooth or comfortable experience, but a rough one indeed. 
 
The park's other coasters include Mine Train Ulven. A decent mine train coaster featuring a fun layout. There is also an acceptable wild mouse and ladybird coaster too.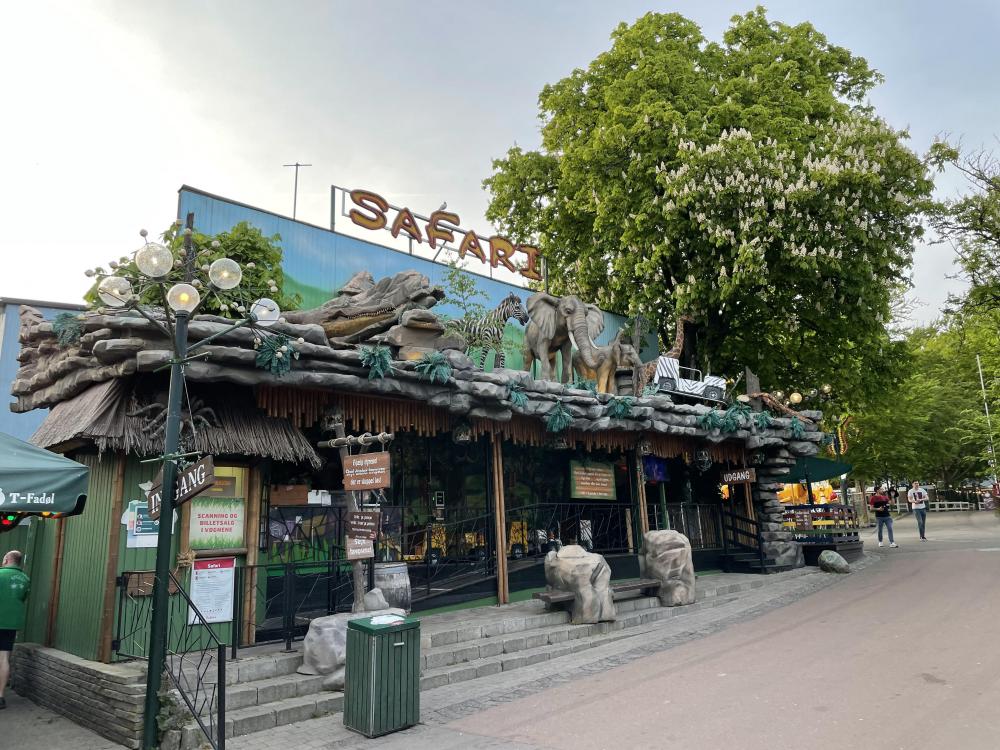 So, what else is there besides coasters? 
 
Well, they have two random dark rides, a dodgy ghost train and a random Safari shooter ride, was the least terrible of the two. 
 
Several flat rides incorporate the place, including a fun polyp ride, those "crazy" spinning rides and one of those axis rides everywhere is getting now. Although it was quite fun. 
 
They also have a small yet powerful S&S shot tower, which packs a punch. Also in the queue line it seems, given it tore my jacket!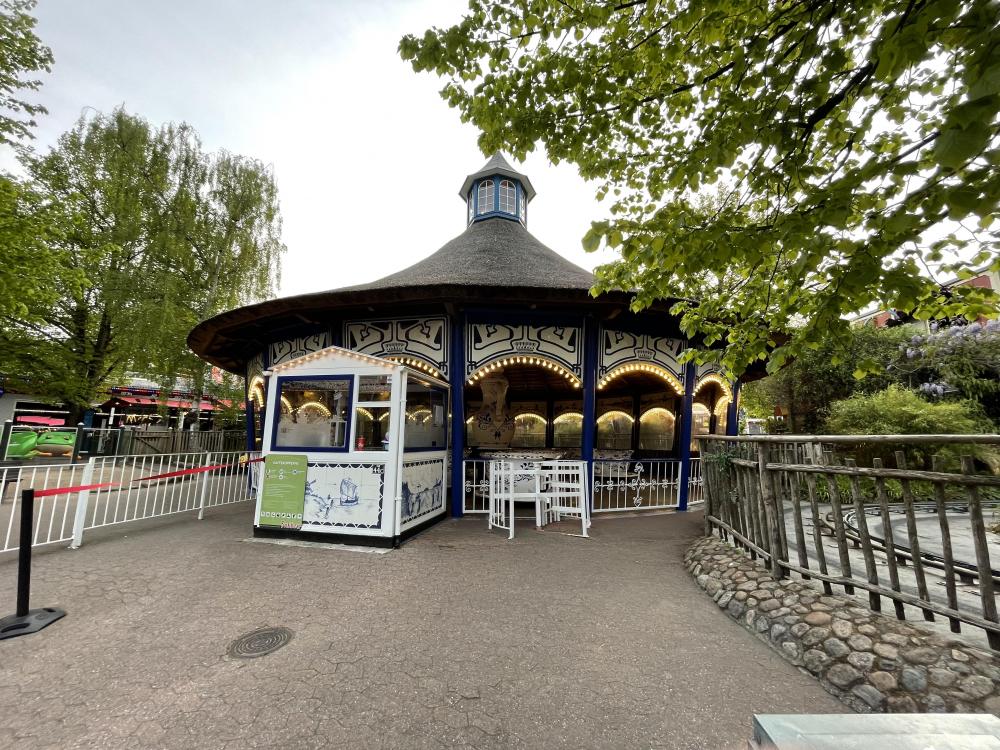 Does this look familiar? 
 
They also had a largely enjoyable fun house, featuring an array of effects and a broken piano. Shame it was broken. There was also a flume ride, although I didn't go on this.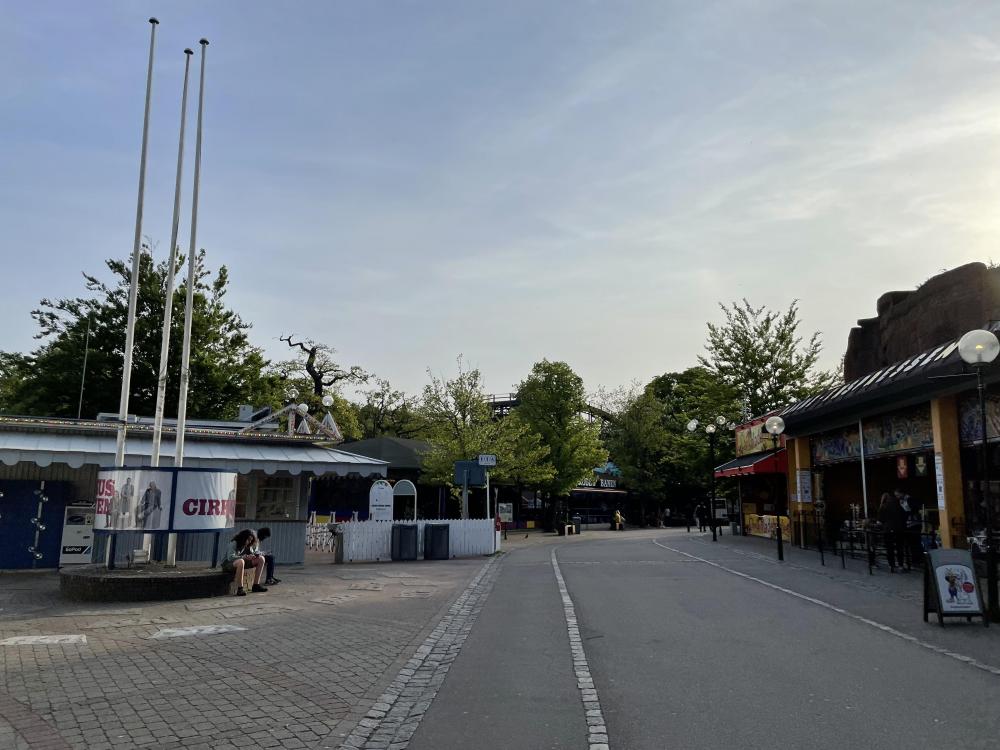 So, I managed to complete and wrap up my visit here in less than 90 minutes, including re-rides on 3/5 coasters. On what must be one of my shortest stays at any park. So why didn't I stay to long?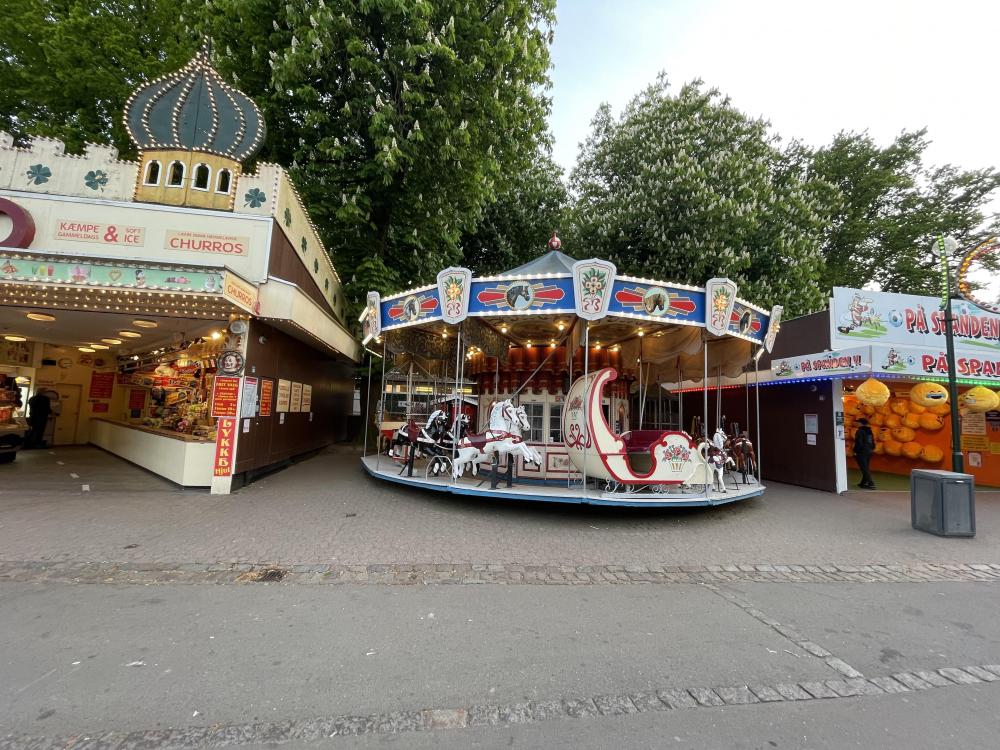 To be honest, Bakken is potentially one of the most bland and generic parks I have been to, nothing comes across as striking. It just doesn't feel photogenic in any particular way. 
 
The place just feels like a large permanent fun fair. And not in a good way. There was just no charm or atmosphere at all. 
 
Despite its plus points, it is no doubt towards the bottom-end of parks I've visited so far. And you know it's not a great place, when a part of you is even happy to leave too. 
 
Visit for the creds, visit for Tornado. Maybe visit if you want to see new parks and like funfairs. Otherwise, you aren't missing out on too much here. 
 
Stay tuned for my Tivoli review soon.