Yesterday (16/06/13) was my annual trip to the wonderful place that is Alton Towers. The past few weeks I had been quite worried in hearing that Smiler had kept breaking down, stalling and so on. Luckily, we not only got one chance to smile, but we got two!
The park yesterday was fairly quiet with queues ranging from 10-40 minutes for the main coasters with Smiler being between 80 and 120 minutes all day. Everything was working except Oblivion and Enterprise. We had lovely weather all day, not too hot, not too cold, it was just right. It was a great day and I did quite a few new things for me (Nemesis front row, Sub Terra, and The Smiler).
Ride Count:
Nemesis: 3 (1 front 2 back)
The Smiler: 2
Air, Duel, Rita, 13, Sonic, The Flume, Rapids, RMT, Sub Terra, Battle Galleons, Ice Age, Submission, Skyride: 1
Now time for some Smiler pictures and a few others.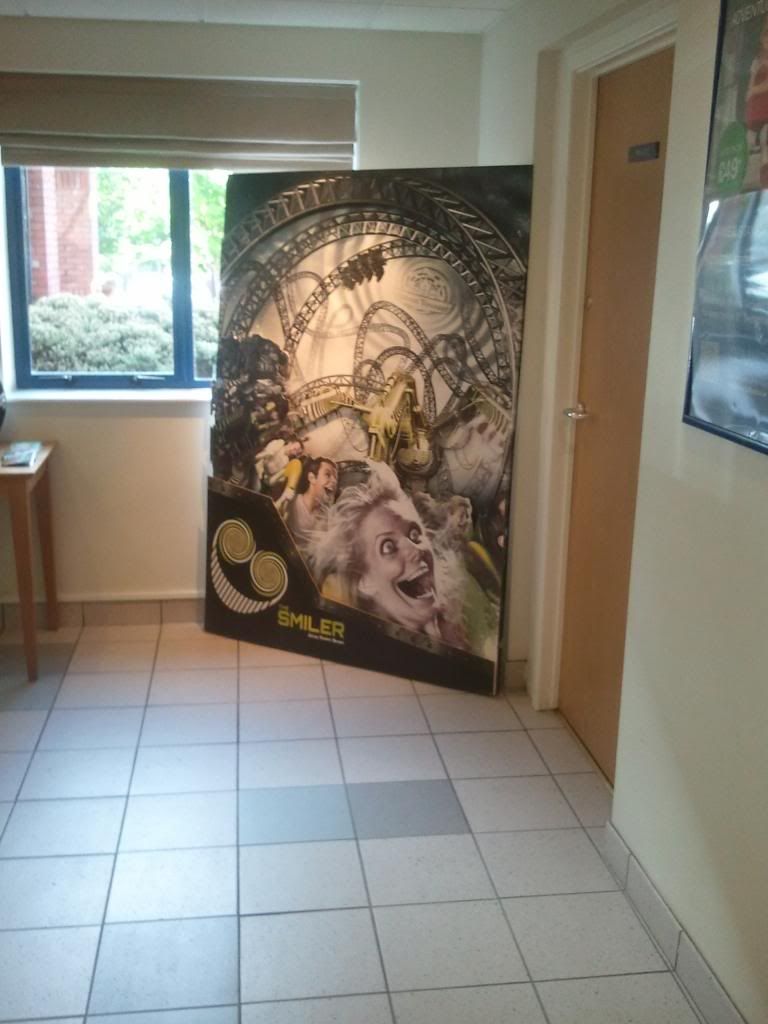 Our day started off by seeing this lovely 3D Smiler advert in our hotel (I did want to take it home

)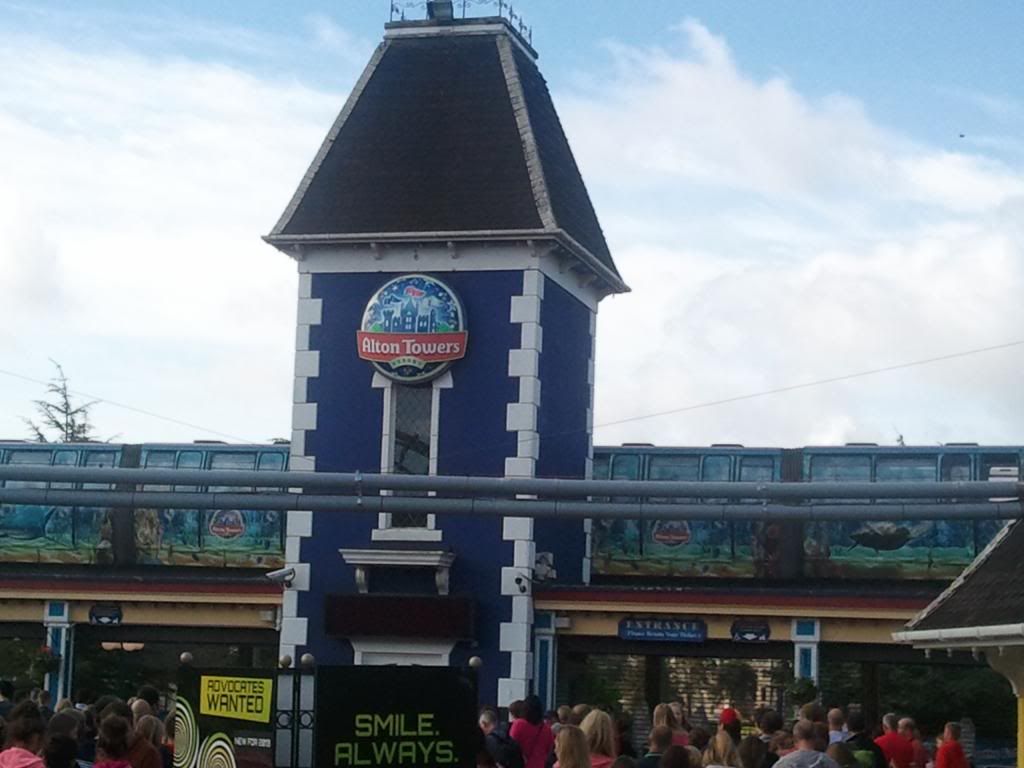 Sunny day at Towers, and the Monorail.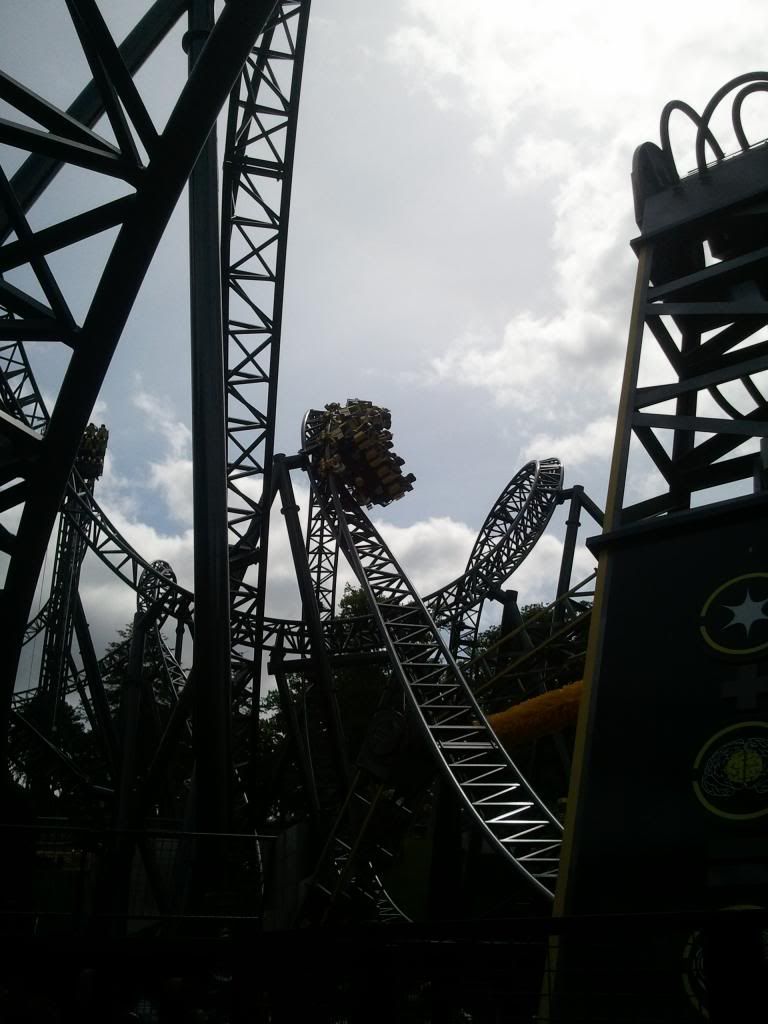 Diving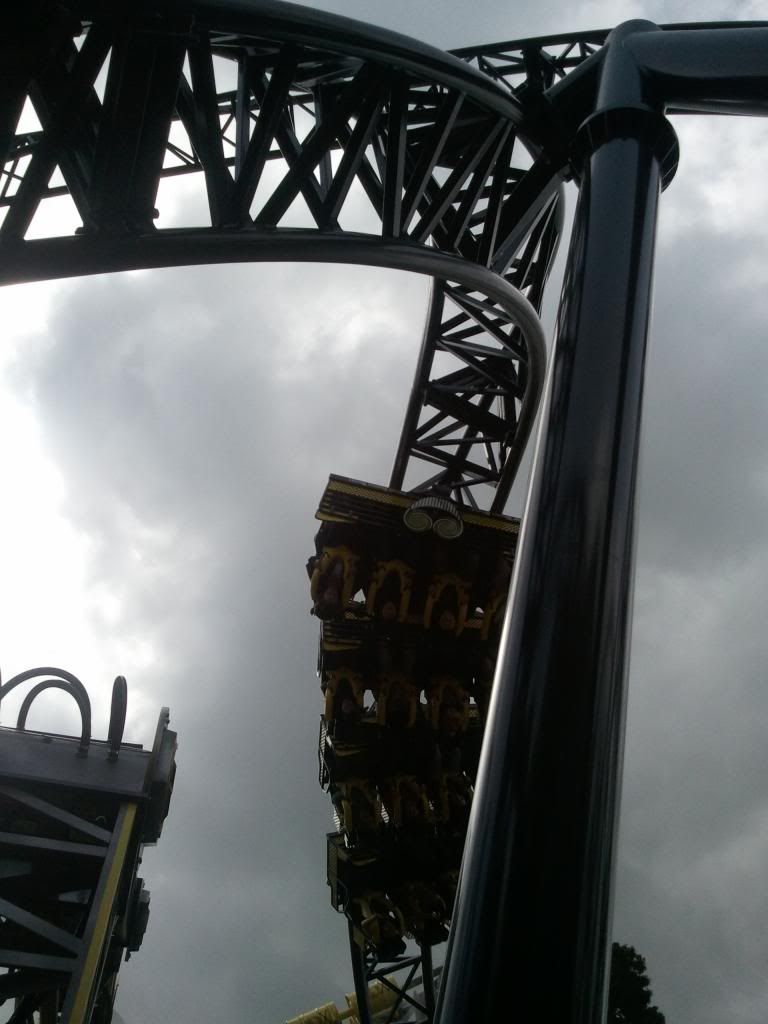 Corkscrewing
Equalling Colossus' record.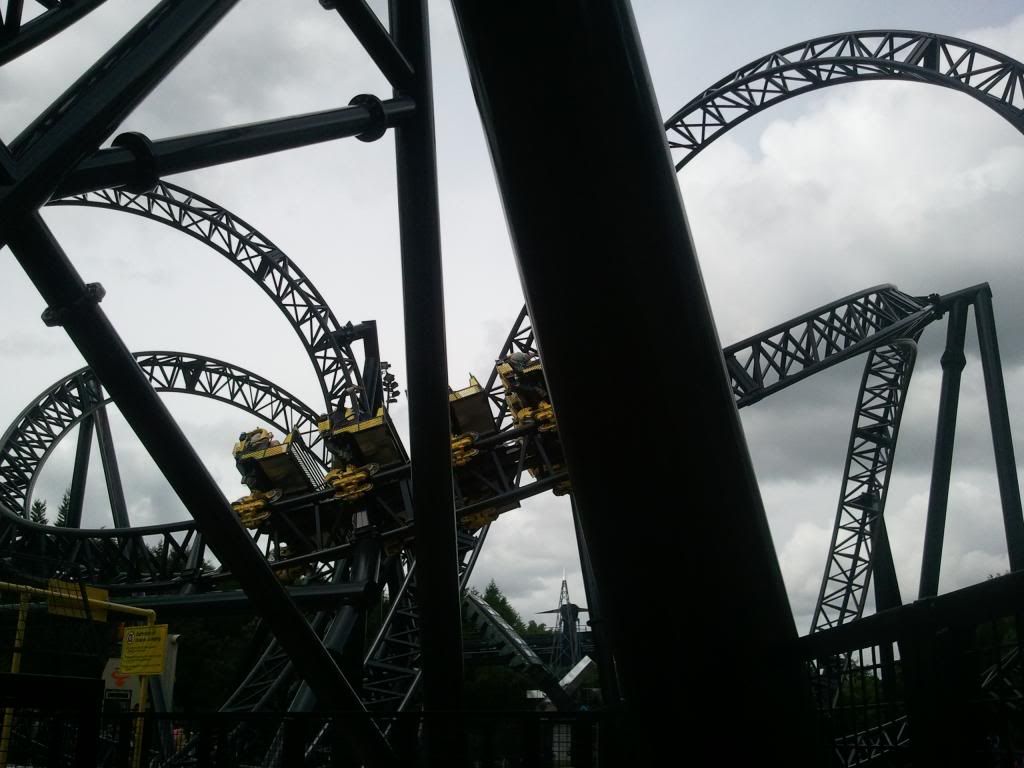 Now beating Colossus' record.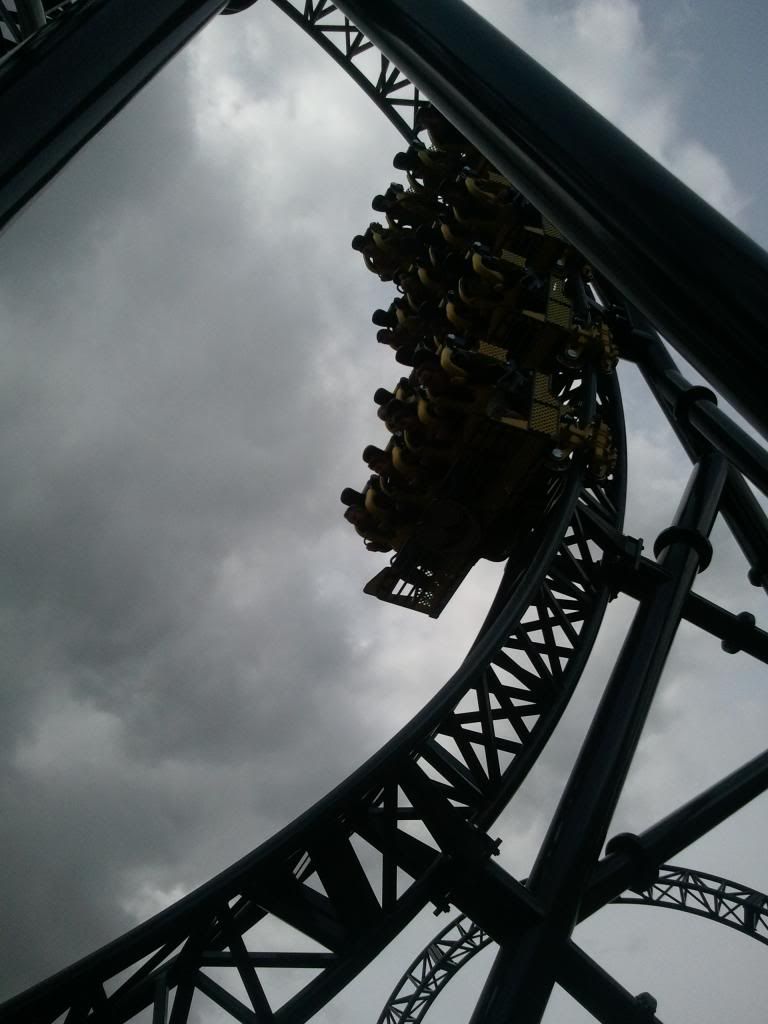 Diving, again.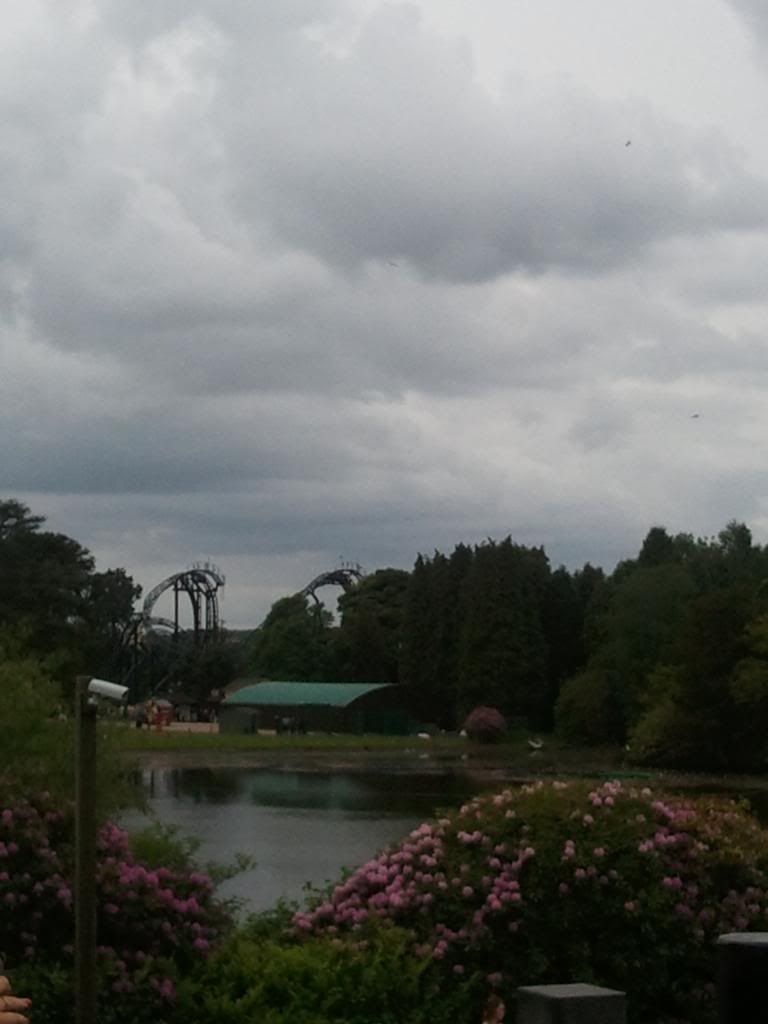 No advocates...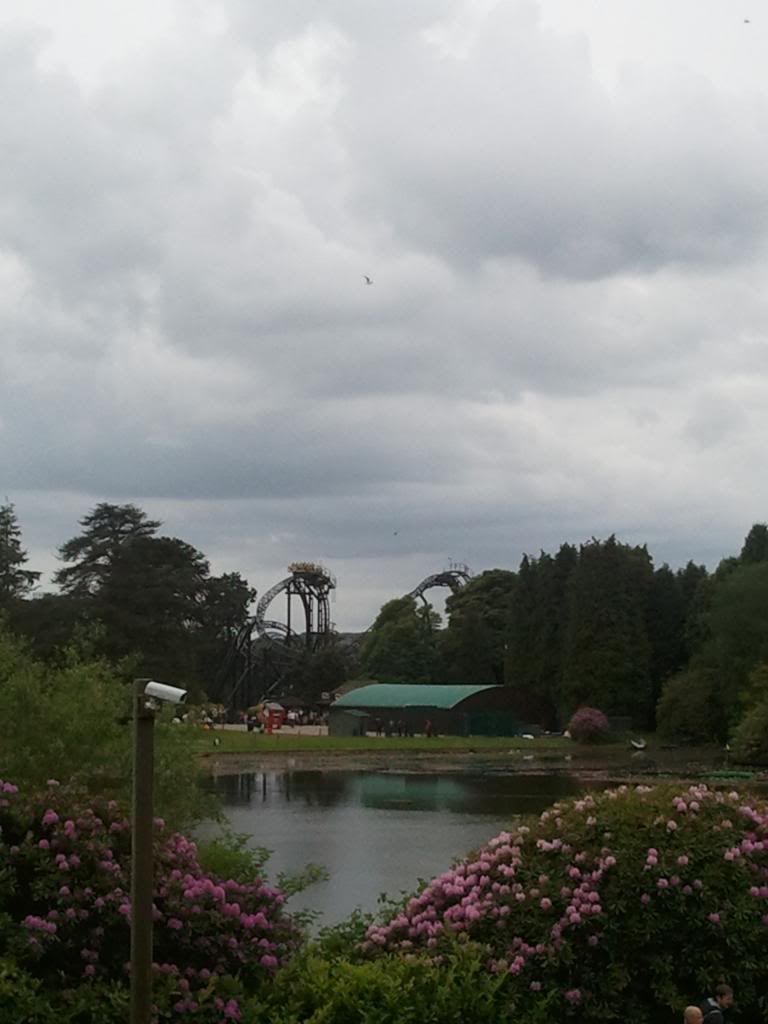 Advocates!
Random Battle Galleons pic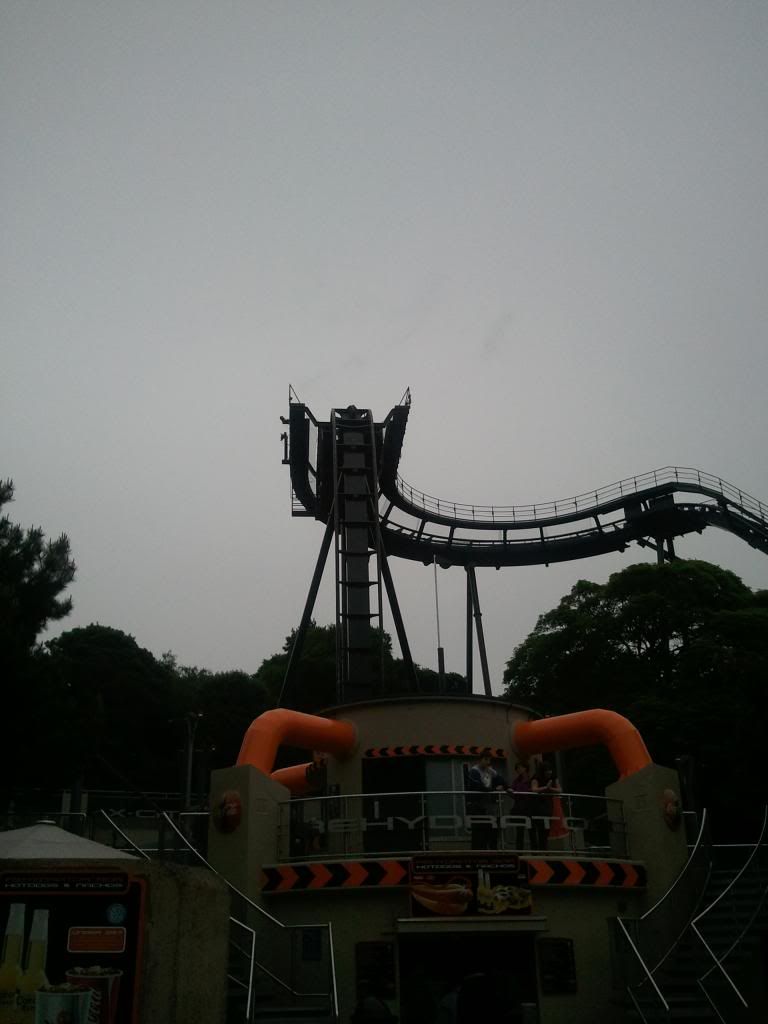 Oblivion closed, but don't want it to feel left out.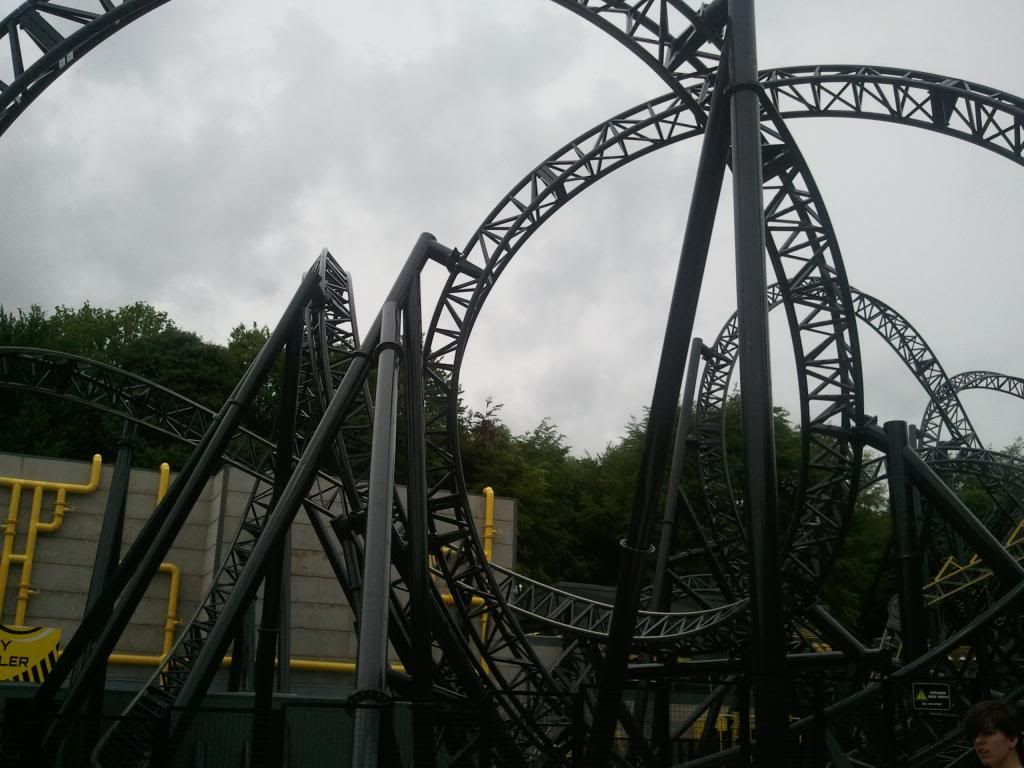 Lots of tangled track.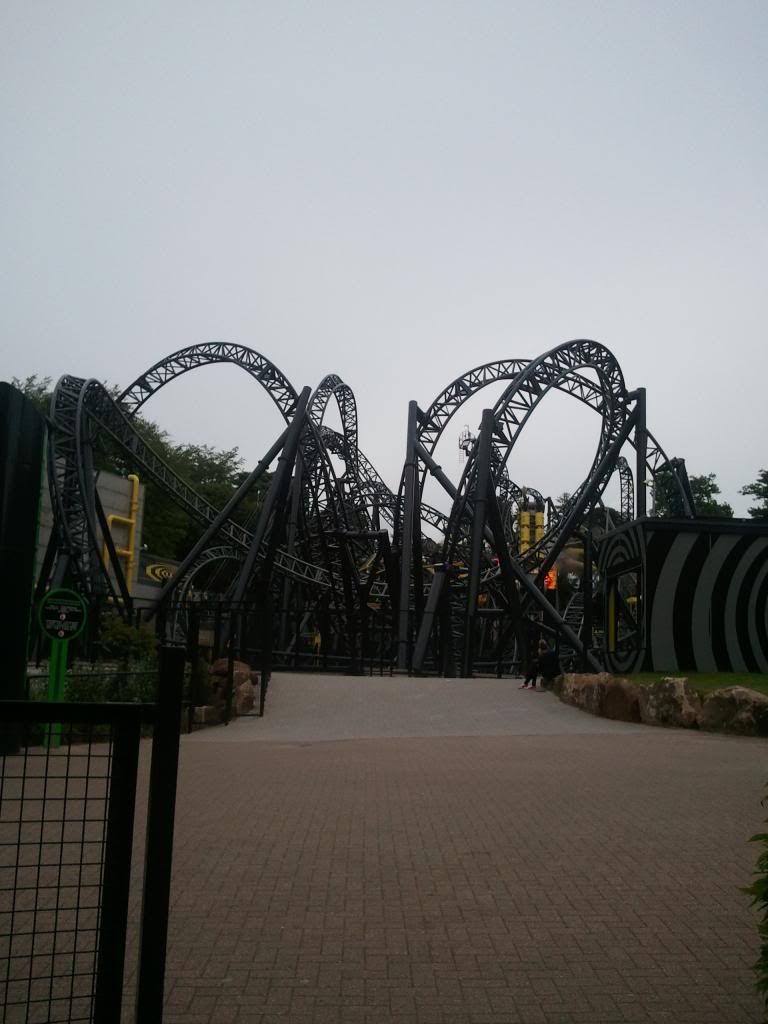 So much track!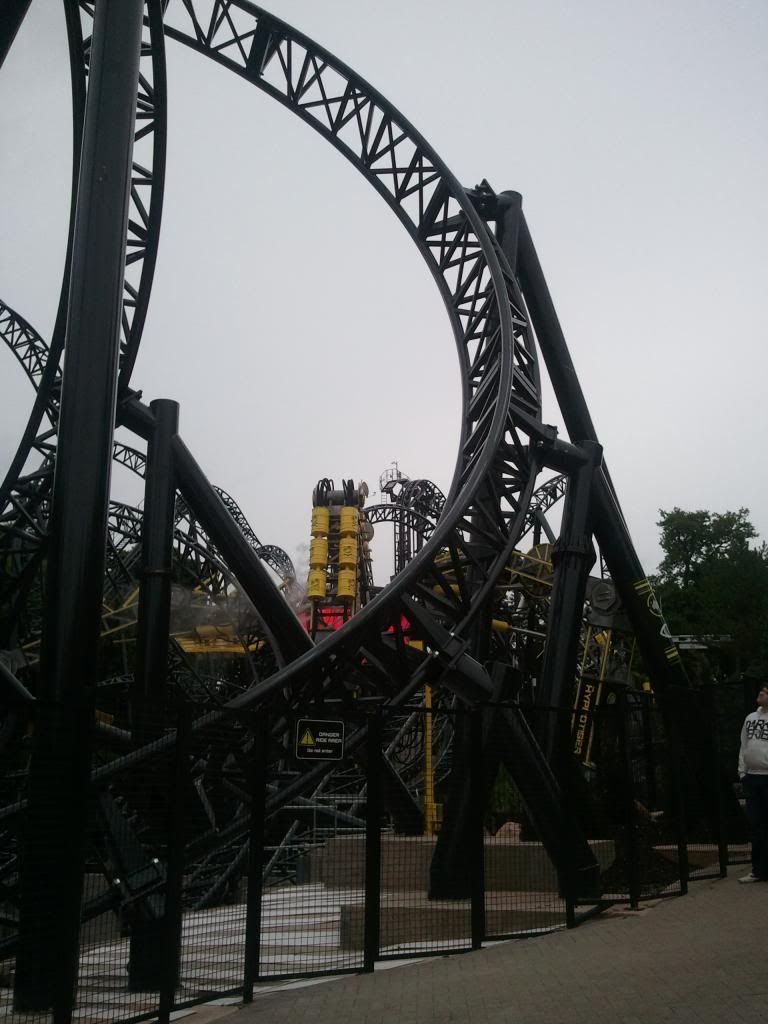 Laughing gas, I mean mist.
Half way corrected!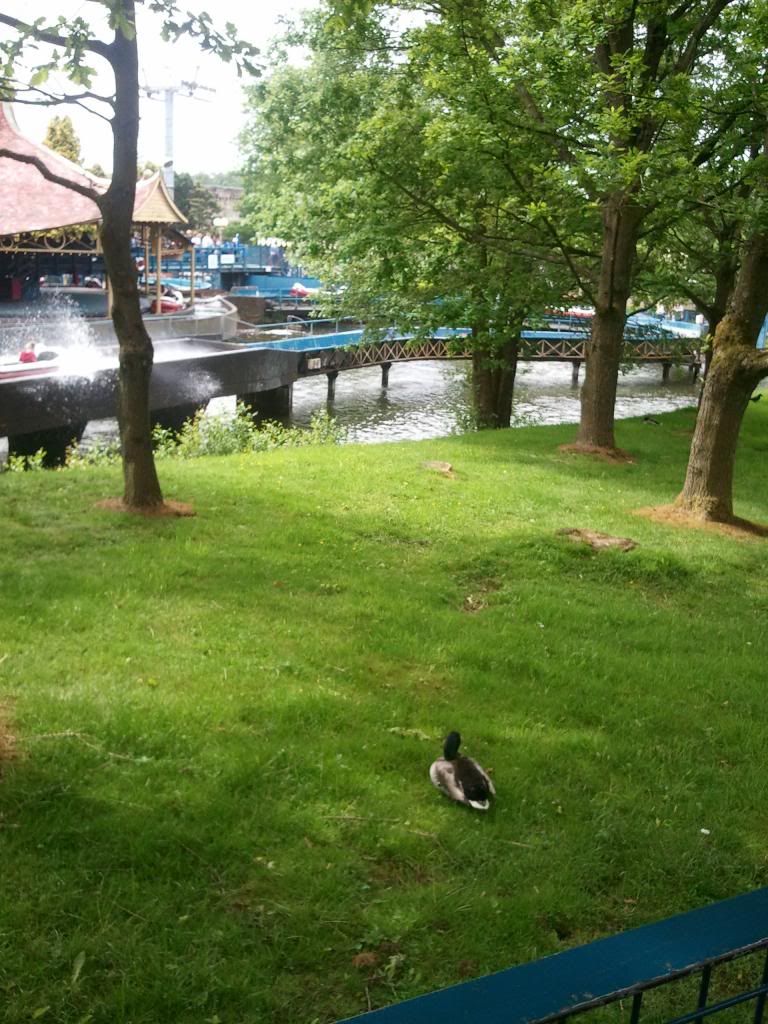 And I leave you with this sad picture of Harry the duck. All he wants is to become a yellow rubber duck but the staff at Towers can't fund his transformation. To help Harry, all you need to do is ride The Smiler instead of The Flume, then hopefully the staff will realise how important this transformation is for Harry. Thank you for your support.
Thanks for reading