Welcome, to the Haunted Reviews, Mwoarhaha 
2016 has provided me with a vast number of park trips and adventures. A trend which has continued happily for the Halloween season. 
Due to excessive number of events done and trying not to bore you with maze review after maze review, I thought I would try and compact my trips into just one report. Where I intend to focus mainly on the best bits (and sometimes the worst). 
Xtreme Scream Park/
Beginning with a bang. This was my first event and it certainly did not fail to disappoint.
Despite its fairly remote location and its budget not being massive I was highly impressed with this event, from the interaction and portrayal of roaming actors to the scattering of spooky theming. 
Pie Factory was by far my favourite maze, down from the consistency of actors and  scenes throughout and the fact some scenes  worked fine without any actors as they helped build up the suspense and fear factor.
Apart from The Dungeon which I wasn't a fan of, was strongly impressed by all mazes there (a total of six). Stilton House Hotel and Hunted are honourable mentions.  
Scarefest
It may surprise some of you that prior to October this year I had never been to a Scarefest event before (although I tried and failed last year).
And finally losing my Scarefest virginity finally happened With no regrets  attending. All three maze offerings were of acceptable quality, Terror Of The Towers being surprisingly good despite being a largely established maze.
Sub Species was my preferred maze, which I liked the split elements and the preshow which was of good quality. Altonville Mine (or Skin Snatchers) seemed the weaker one and looked like it had potential, but I feel we may have just experienced a poor run through which was a shame. 
Aside from the decent park lighting, the amusing flash mob and acceptable theming, the addition that   Pleased me the most was House Of Monsters. A family based attraction which was more funny than frightening, the use of scenery and acting proved and was certainly an entertaining attraction that was worth  the £5.
Particularly liked the Skeleton and vampire actors and was certainly 15 minutes well spent and reminded me of Shrwk's Adventure in a few ways but maybe better. 
Night rides are cool too 
Fright Nights 
No Halloween would really be complete without at least a visit or two to Fright Nights, especially being one of my local parks. 
The event celebrated it's 15th anniversary by bringing back some of the park's popular roaming actors from deceased mazes including the Freezer and Experiment 10. This is always one of the things I like about Fright Nights and would like them to add a scare zone one day. 
Big Top was much better this year. The flow was better, the acting was consistent and it generally felt more of a maze than a few disjointed scare zones. Face It Alone was as enjoyable as always but cannot help feel last year's was better. 
Whilst I've tried to remain positive, this is where it sort of dwindles. The park was rammed on literally each attendance. Whilst some may see this as a positive thing, the crowd handling certainly has room for improvement. 
Three and a half hours for Platform 15 just can't be justified, as the queue was barely moving and not even completely full. 
The maze itself however was better than expected and offered something different and unique from the rest with its location and plot line. The long tunnel was one of the stronger elements which I thought built up suspense rather well. 
Cabin is still cabin, acceptable but rather stale now. I can't comment for the rest as I never got to try them . 
Howl O Ween
Despite possibly saying I probably wouldn't go I visited anyway (call that unacceptable if you must). 
The only reason I visited was because it was on the way for other scare attractions and night rides never go a miss. 
A round on tomb blaster, Carousel later and a final night ride on Fury ended the season. 
Didn't manage any mazes as they're the same as last time and Vampire was dead. The theming however was quite good though. 
Acceptable theming!
Tulley's Shocktoberfest
Tulleys is somewhere I've been wanting to go for a while now and was finally able to do so this year.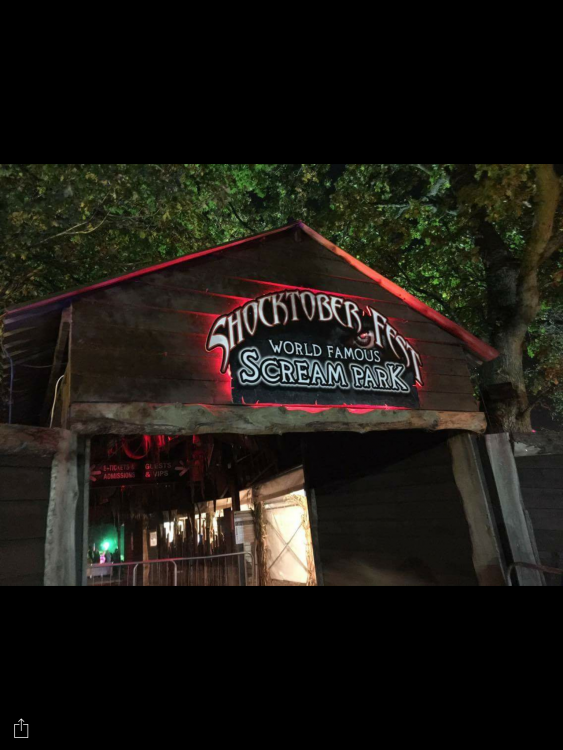 Though lacking the exterior theming and roaming actors, this event certainly impressed me which provided a sufficient of mazes, eight to be precise. 
The Horrorwood Tractor ride was certainly my favourite with it's interactive scenery and theming elements and vast range of different actors appearing throughout from scary cowboys to mad scientists.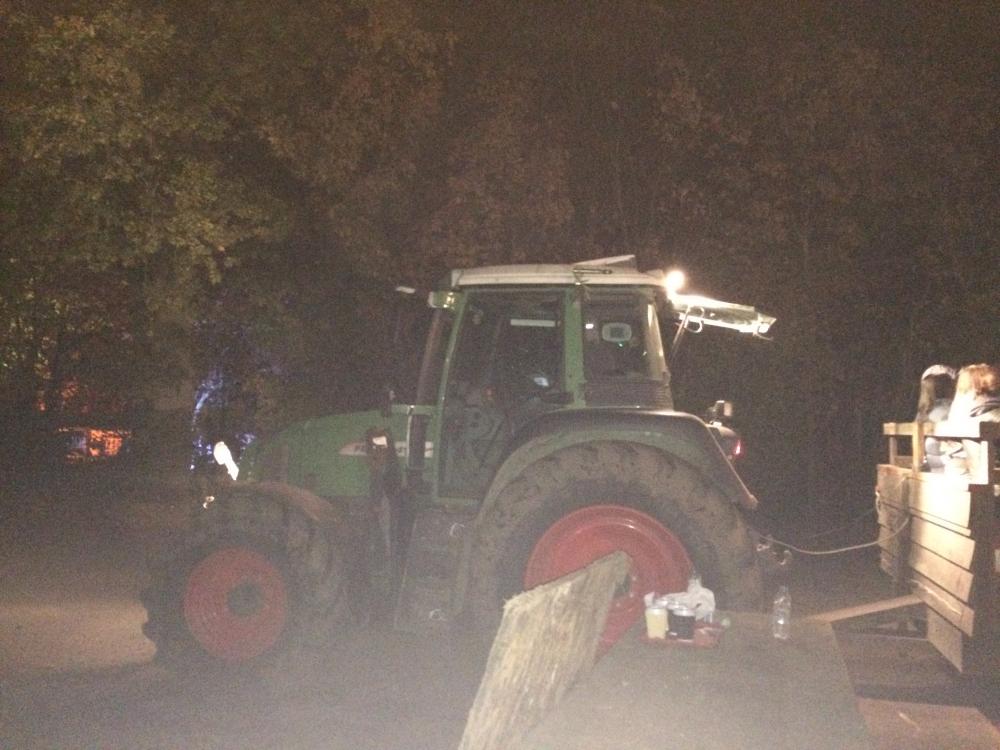 Certainly more of a ride than a maze and clearly better than Zufari.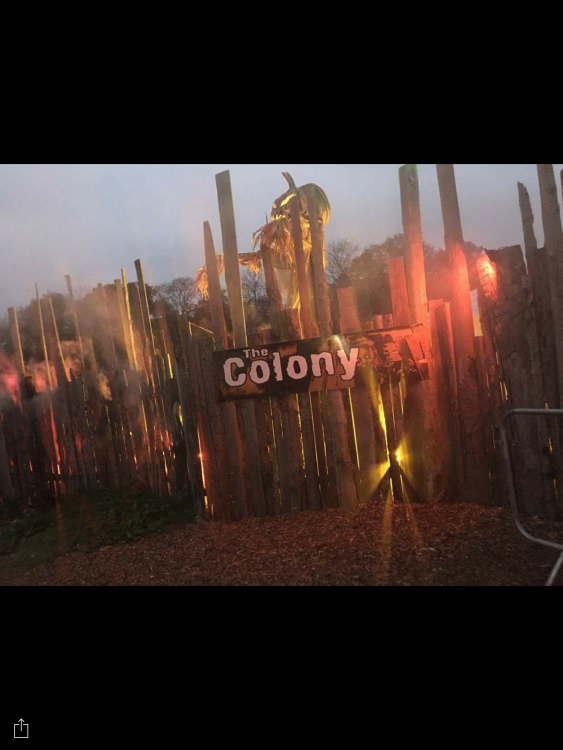 Other mazes that impressed me included the Colony and its large length and variations, The Cellar with its haunted theme and Pandemonium with its use of 3D elements. 
Hellements was the only maze I wasn't taken with as it seemed weaker than rest, though Creepy Cottage was rather on the short side though. 
Only other negative was the location as a whole looks very temporary and the use of temporary loos but that can't be helped given the location. 
 Legoland Brick Or Treat 
Perhaps not a Halloween event in the traditional sense but still appropriate.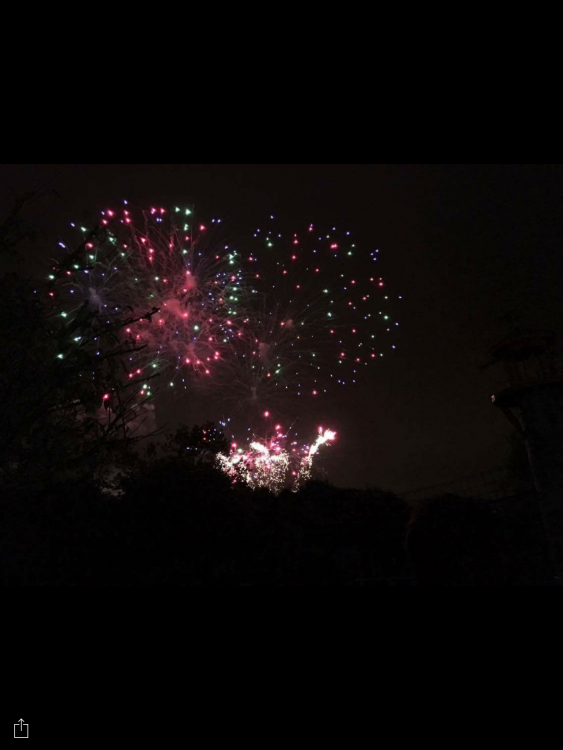 At the end of each year Legoland holds themed fireworks to end the season with a bang, alongside a selection of kids Halloween activities in their enchanted forest area. 
This year's fireworks were themed to Nexo Knights (one of their current product lines) which featured audio dialogue synchronised to the fireworks.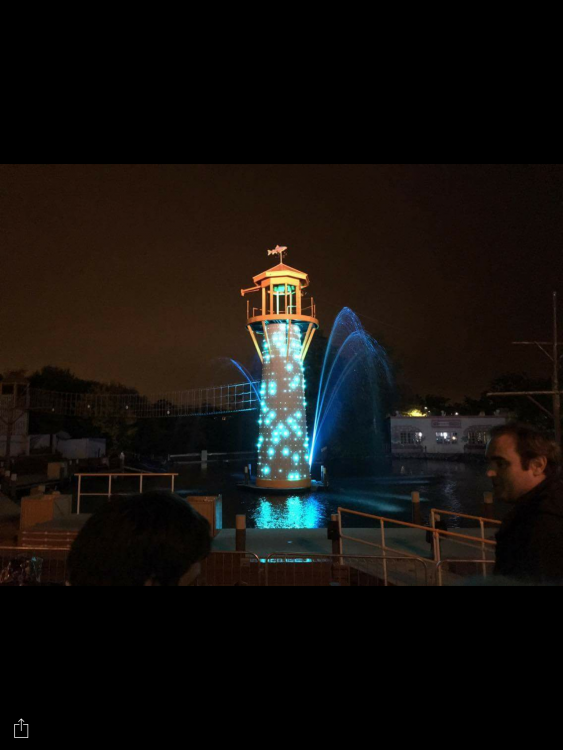 The display as a whole was good, although not amazing. Helped by it's audio plot line and glasses that turn the fireworks into Lego bricks (worth the £1.50).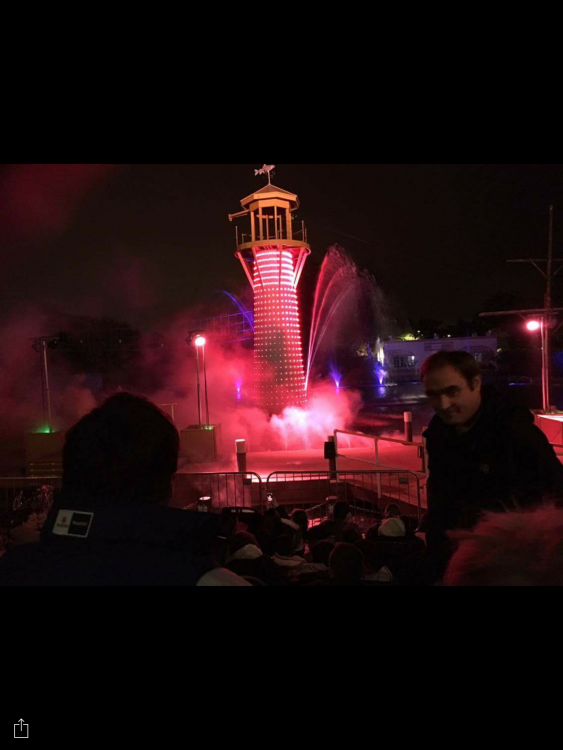 I particularly liked how the harbour area (one of the main viewing areas) was sort of turned into a pre-show before the main event as a result of the connected fountains and light being synchronised to the music. 
Apart from the lack of good nighttime lighting and the number rides closing at dusk, was a very good event.
And this marks the end of another good Halloween season which has certainly been a good one (most of. The time). Didn't do Screamfest Burton and Screamland, but hopefully they can be done for another year.
so, in brief:
Best maze- Pie Factory Xtreme Scream
Best non maze attraction- Haunted Hayride- Tulleys
best fun scare attraction- House Of Monsters- Alton Towers
Best scare event- Xtreme Scream Park
Most improved maze- Big Top Thorpe Park
Most awkwardly hilarious moment- Walking out of a fire exit on the Twisted maze at Xtreme Scream
Best lit park- Alton Towers
StormmSurge- Hellements- Tulleys
Until next time, Farewell.