Closed Season Cravings-Disney At Christmas
---
Several weeks into the UK theme park closed season and the urge to visit somewhere has kicked in. Rather than pay over the odds for a zoo with a Poundland grotto or illuminated bricks, I decided to return somewhere special to my heart.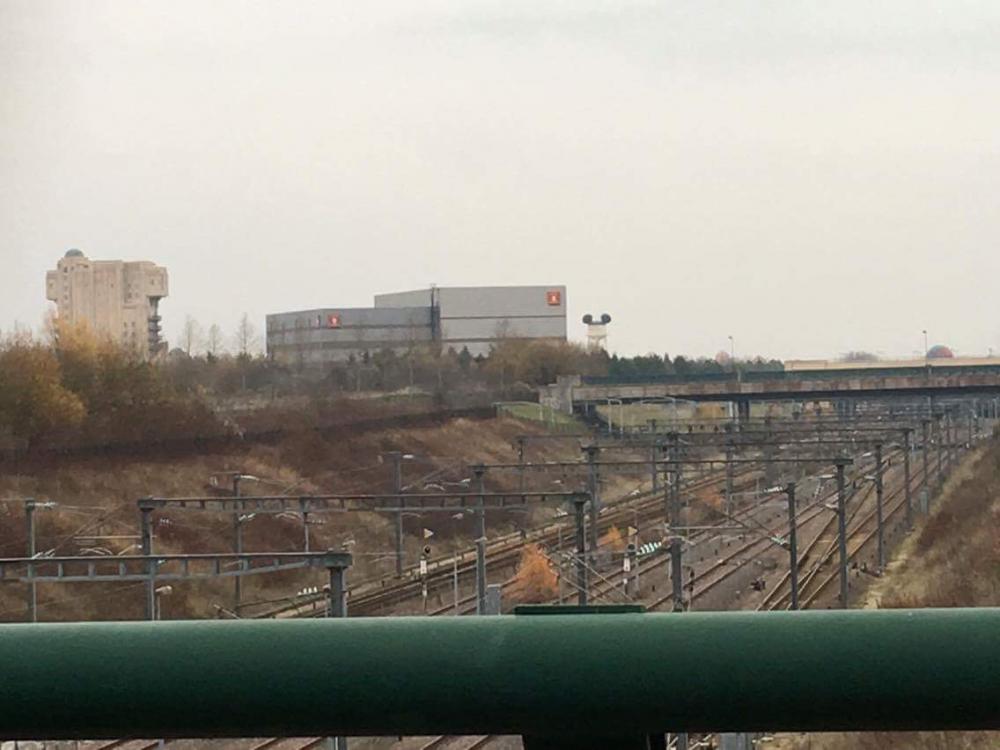 Lurking in the distance lies, a magicical place.
 Disneyland Paris, is that magical place.
A place of dreams and wonders 
It's certainly clear that 2016 isn't the most ideal time to be visiting with the yearly closures of Big Thunder and Star Tours amongst the hefty other attraction and area refurbishments. 
As excessive the pictured refurbishments may look, they didn't have a massive impact on our enjoyment of the trip. If anything it's actually very exciting to see the park being given the TLC it deserves.
The grand entrance to Disneyland Park is one of these and the staggered refurbishment has certainly polished it to an even greater level of amazement. The coloured fountains are wonder to the eyes especially at night. 
It's A Small World is looking very refreshed out front with  the inside  noticeably fresher featuring improved audio. The bland warehouse ceiling remains sadly.
And Space Mountain continues to be amazing, on the inside and outside.
Add Phantom Manor, Pirates, Tower, Ratatouille and Crush and you have an impressive list of attractions (amongst others).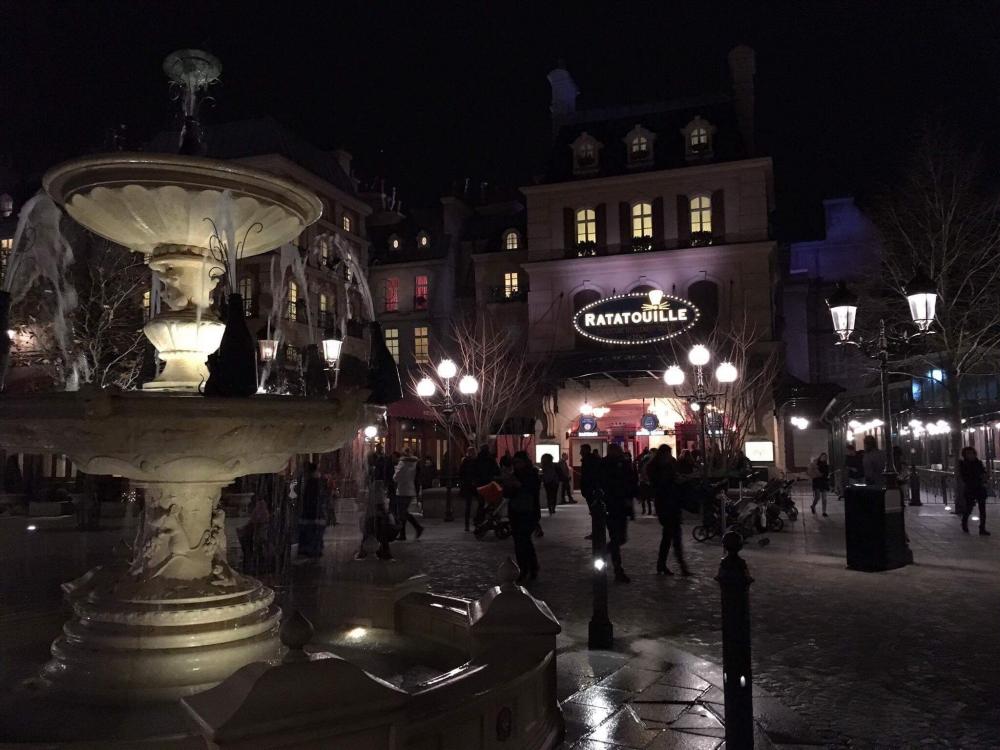 As great as these attractions may be, even with the absence of Star Tours and Big Thunder, none of them are the fundamental reason why I visit Disney (even Tower). 
I visit Disney, because it is Disney. A magical wonderland in it's own bubble, hidden away from the real world. Very few theme parks seem to offer this level of escapism like Disney do.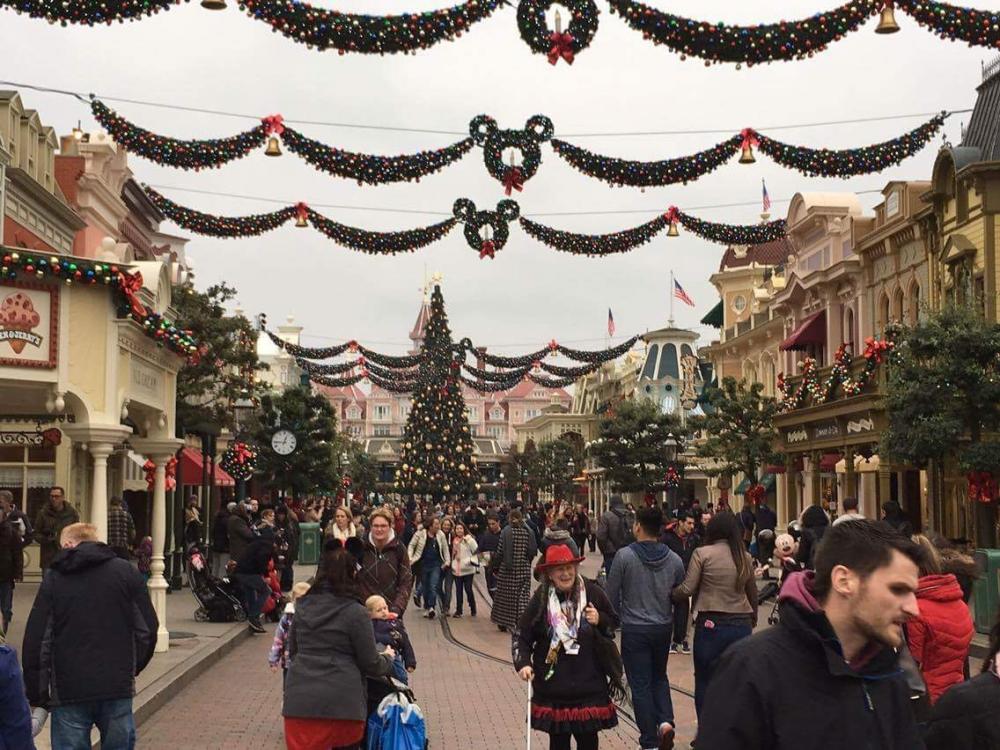 Main Street USA is easily one of the best and grandeur entrance into a park. But at Christmas it's even better, with its facades and entraceways decorated in festive decoration with a massive tree at the bottom.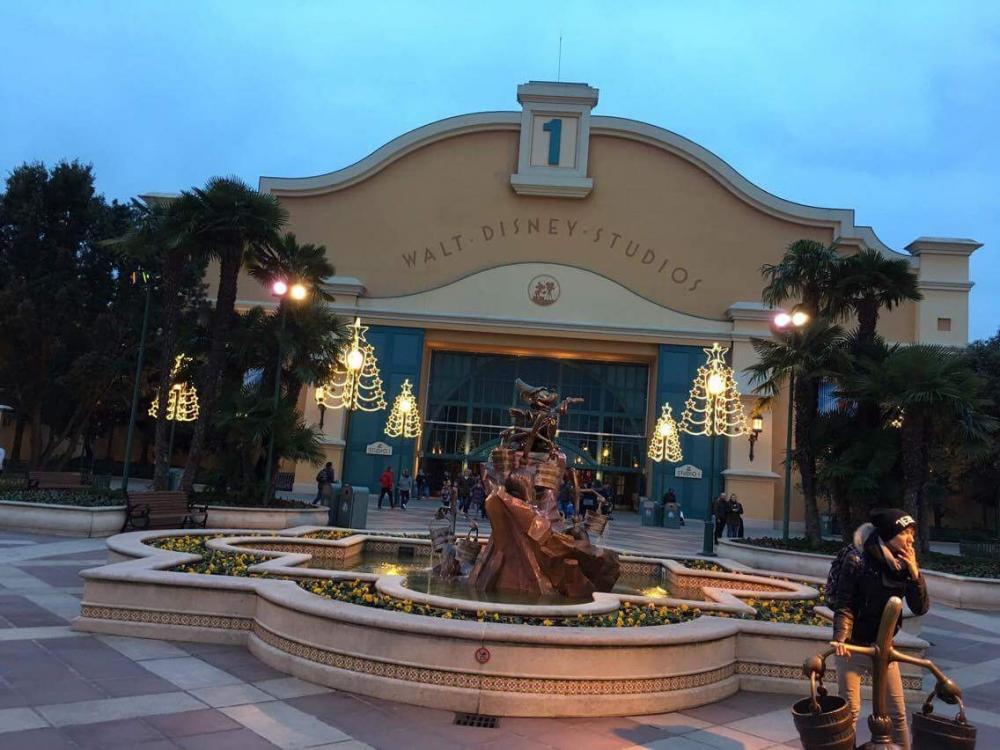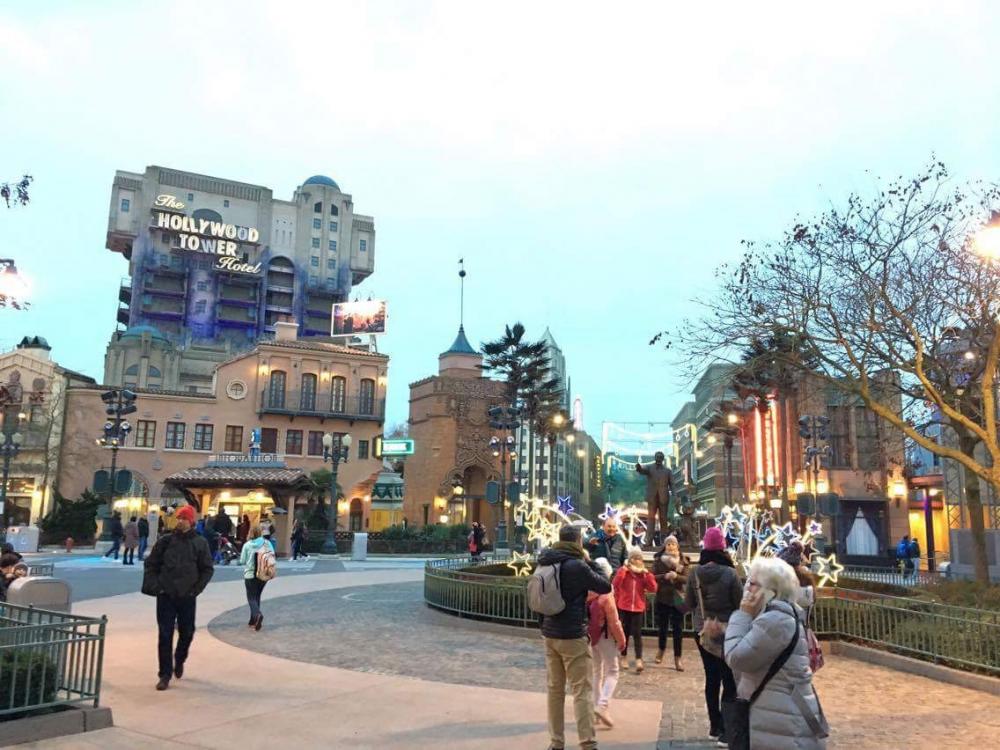 Studios's entrance is also acceptably festive.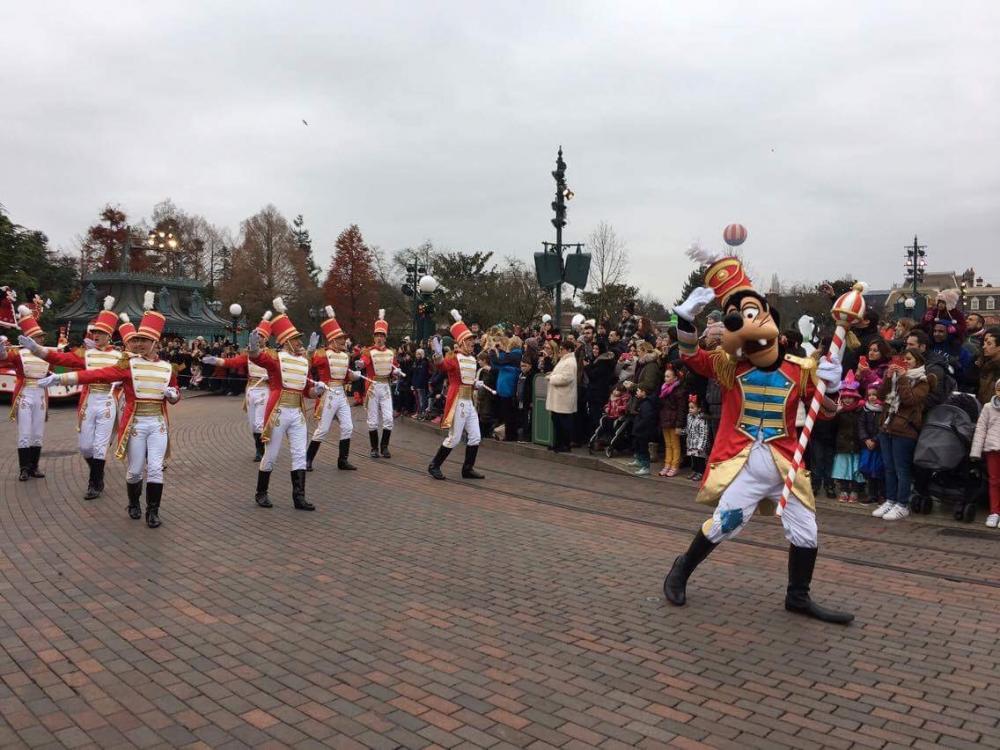 Disney is Top when it comes to parades and Christmas is no exception with the park's special festive parade.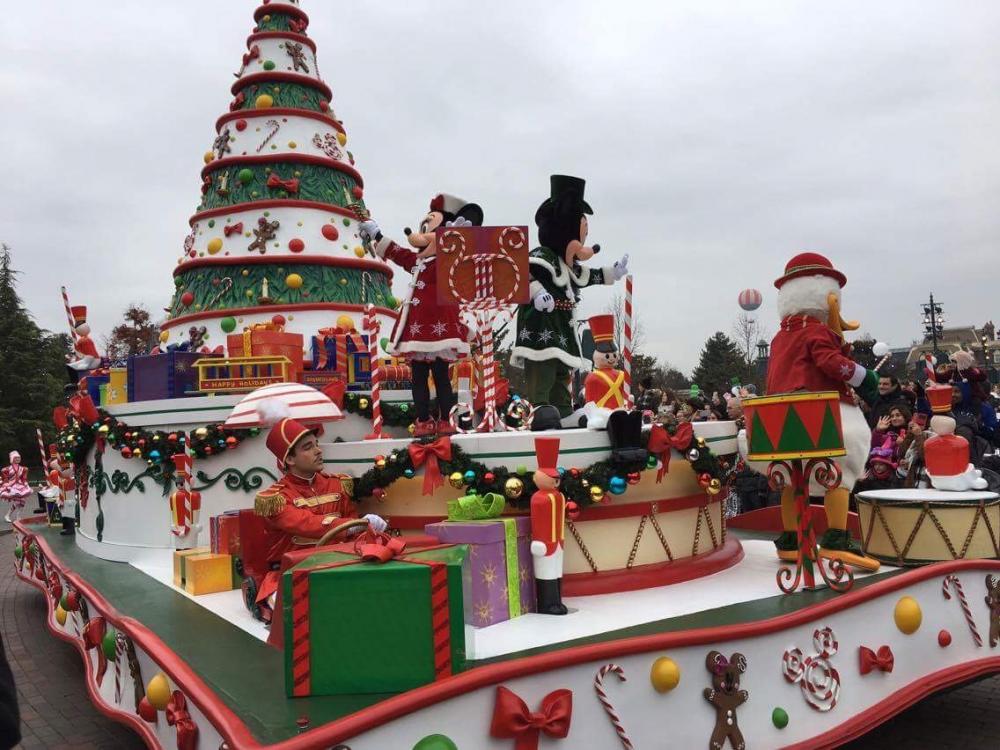 Mickey and Minnie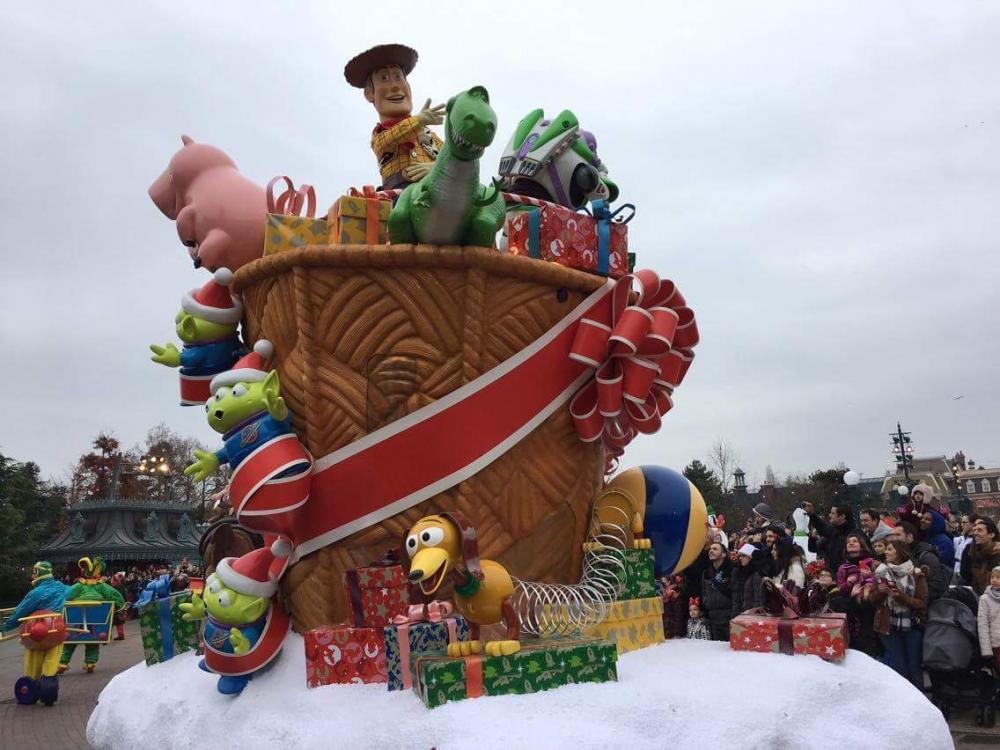 Toy Story Seasons Greetings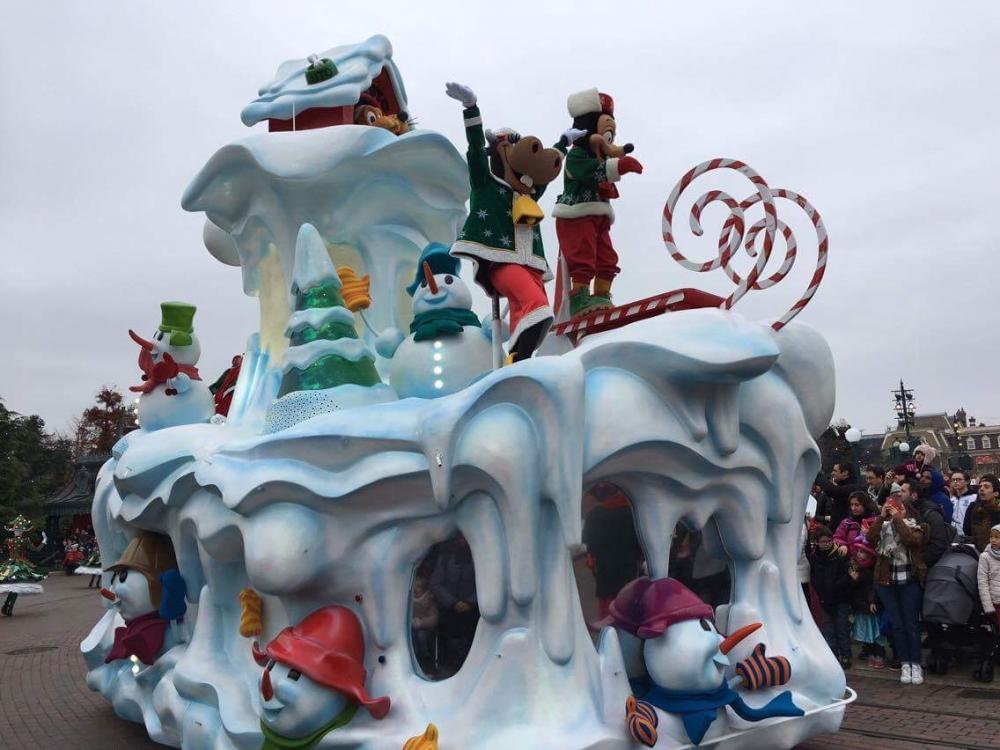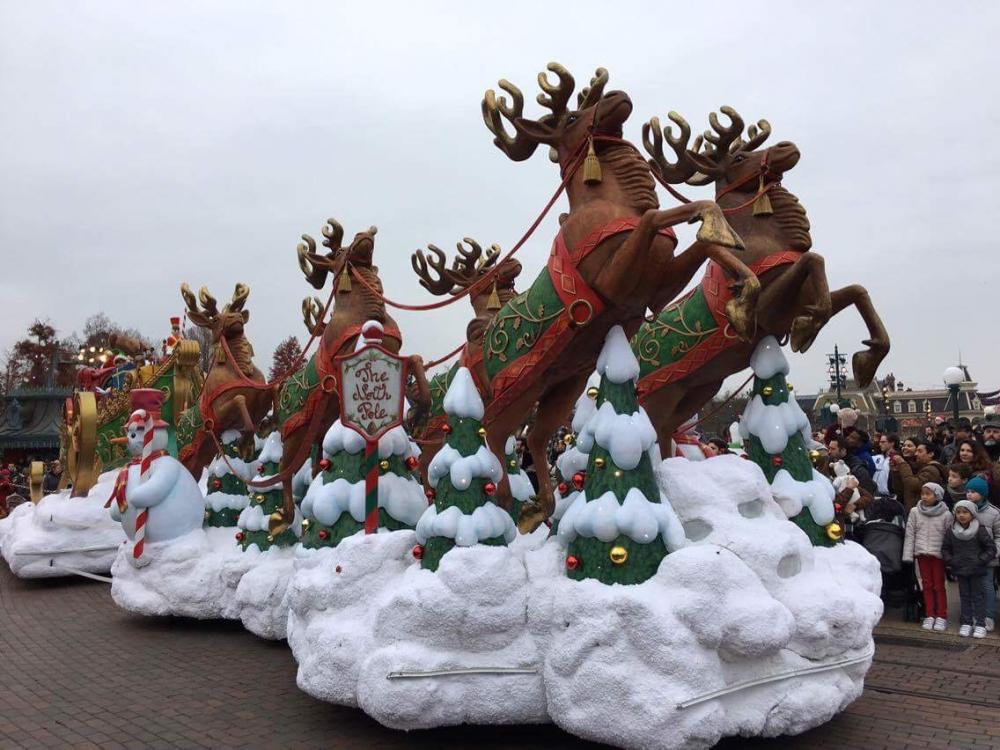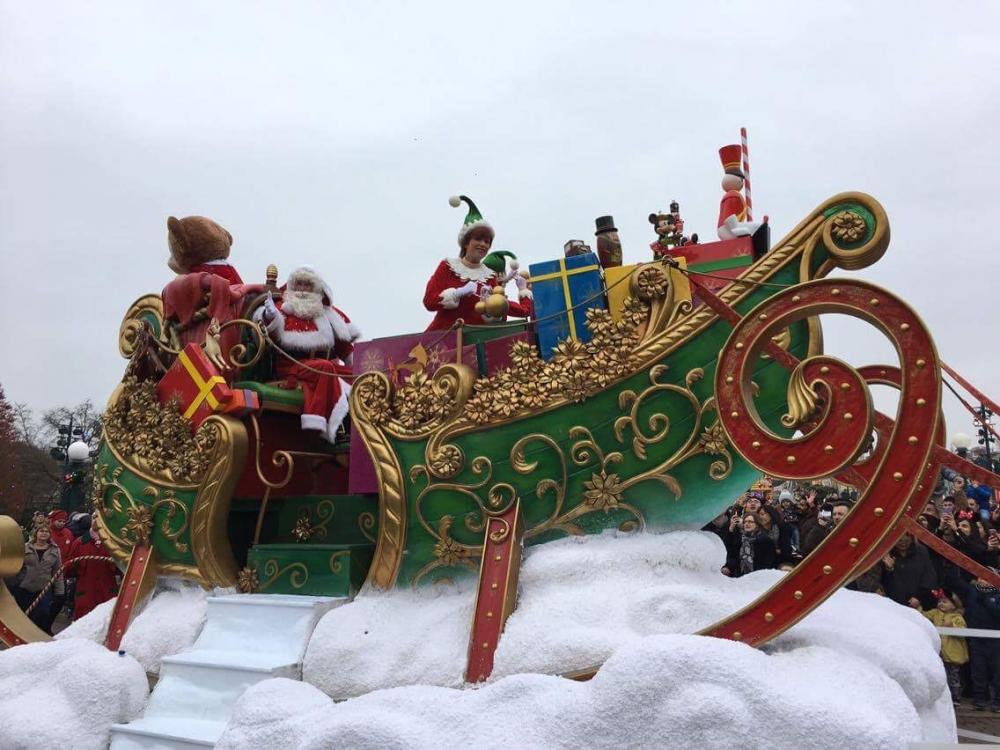 The parade would not be complete without the man himself, my Grandpa.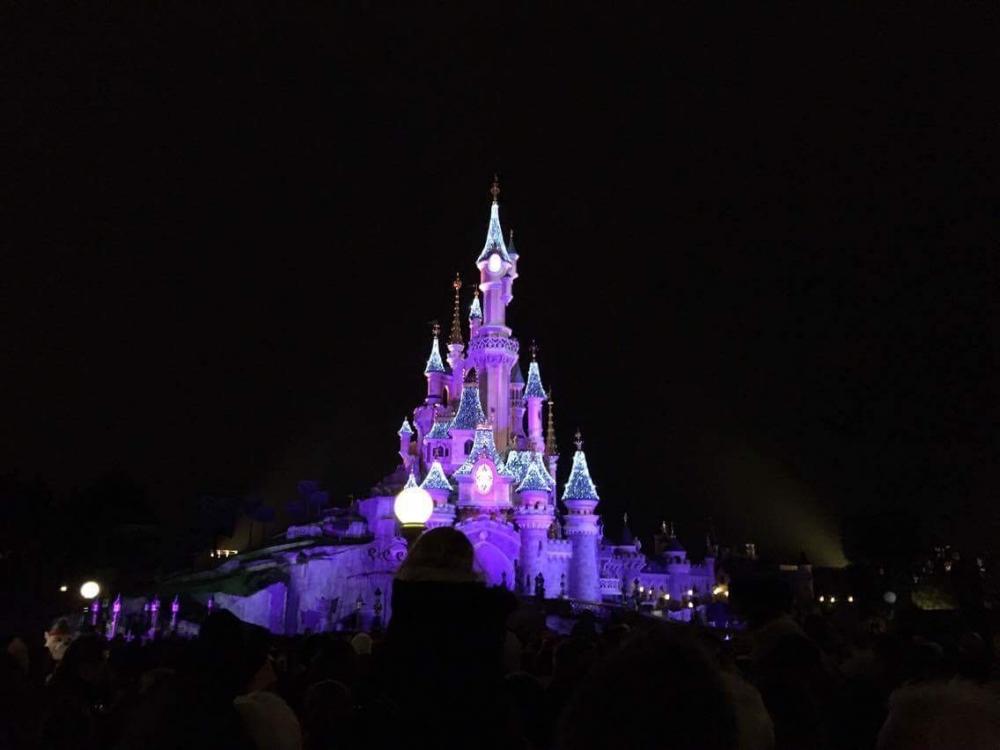 Amongst an extra special parade, festive Disney also exchanges normal Dreams for Christmas Dreams for this magic time of year.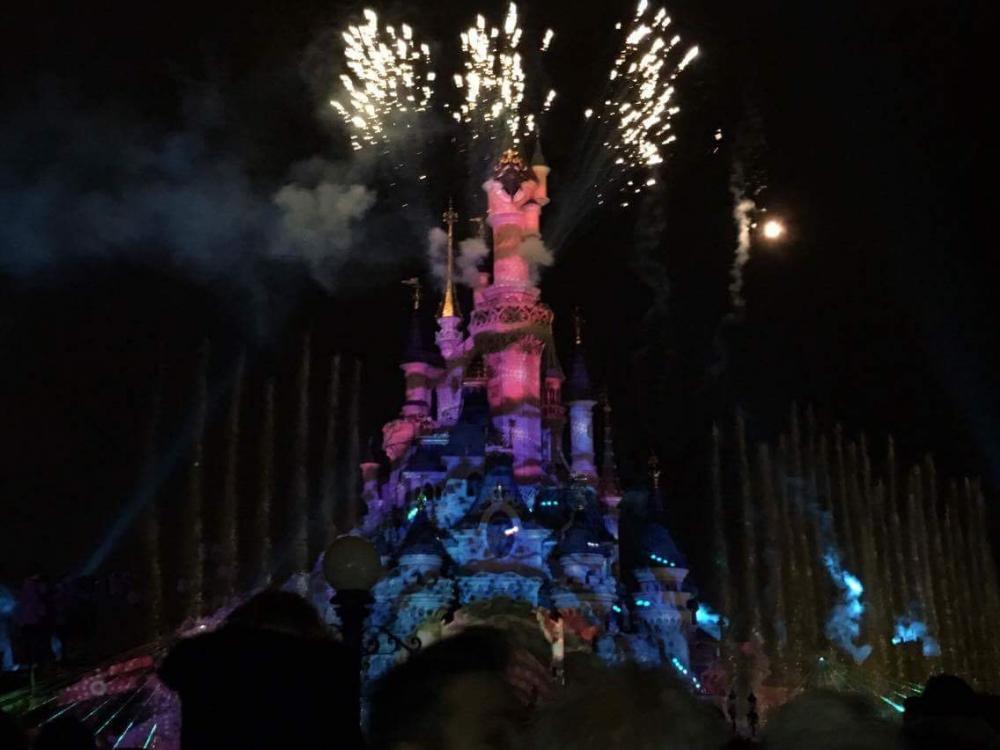 As good the show may be, I still prefer normal Dreams by a pretty big margin.
The flow didn't feel as consistent and didn't pull on the heartstrings either. I did like the finale and Let It Go segments though, they were exceptional.
Main Street is even pretty at night too.
If you want a magical trip away from the real world, Disneyland Paris is the place for you. It may be undergoing a long refurbishment and be without its flaws but remains a highly magical place to visit. Little is grotty or depressing about the place. 
It it is very easy to get to as well, with regular flights from Luton and Gatwick to Paris Charles De Gualle 45 minutes each way and TGV or RER from there. I'd choose the former personally as it takes less than 10 minutes each way and at €17.50 each way isn't too much. 
Euro Star and Euro Tunnel (+ 2.5 hour drive) are alternatives so getting there isn't a massive challenge. 
STOP WHAT YOU ARE DOING AND BOOK YOUR TRIP!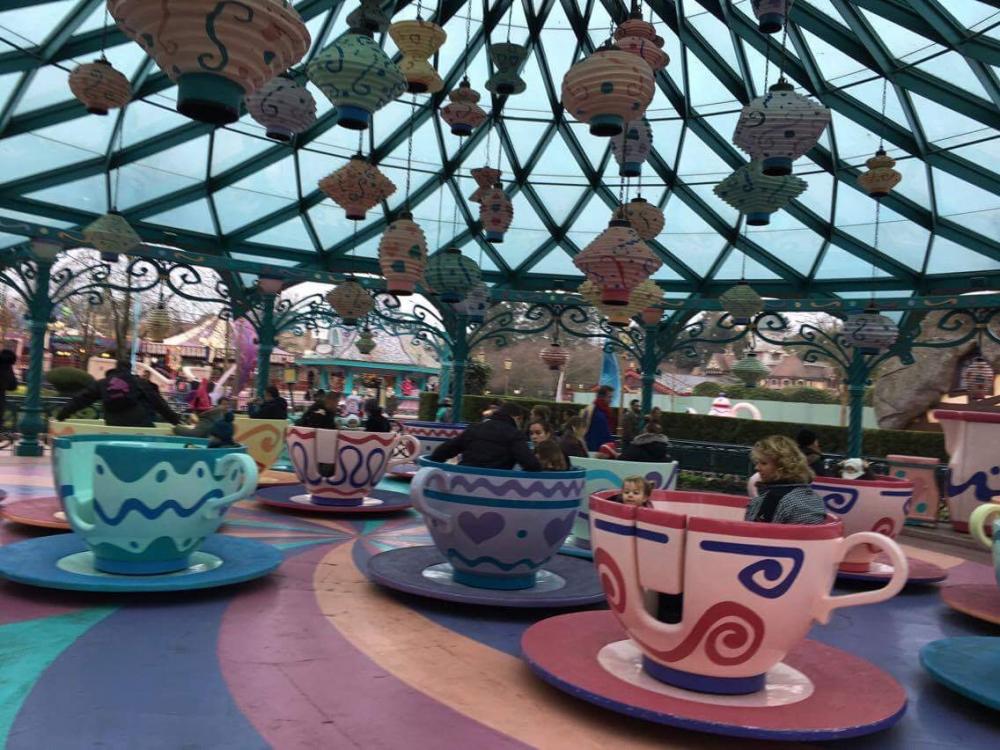 Because you are missing out  on this very acceptable tea cup ride that makes one  the best ride sounds ever.
BOOM!