Busch Gardens Howl-O-Scream October 2015
---
So was in the park from around mid day. The event started at half 7, and the park closed for normal quests at 6. People for Howl O scream were aloud in at 5 and were given wristbands, so from 6 only people with wristbands were given access to all the rides. This was nice as it meant we didn't have to sit doing nothing for an hour like we did at Universal.
Was really looking forward to this event, open until 1am with 7 houses with all the main rides open. There was a also a show, live music and nightclubs for those interested.
There were no specific scare zones listed on the map like universal but there quite a few around the park, and groups of actors walking round the park similar to Fright Nights. There were people dressed up in ghille suits hiding in bush's and trees all around the park who just randomly just out at people or make a loud bang every so often. I found out the hard way when at 6 (still daylight) I shat my pants when one jumped out a bush and made a loud bang. Didn't expect any actors to be out at all, especially at 6. The event hadn't even started and I had already had a much bigger scare than I got the whole time I was at Universal. Such a great idea, and scared so many people. No one expected it.
There was a group of clowns roaming the park as well, and one of them made me jump again as well. At a corner there was a clown just standing there making strange noises distracting me, then another clown jumps out from behind a bin with a horn and scares you. Very well done.
Anyway onto the houses...
The Basement
So first up was the Basement. Turned up here about 15 minutes before it opened not knowing how busy/quiet it was going to be, but thought it was strange there being like 5 people in front of me when there was only 15 minutes until it opened.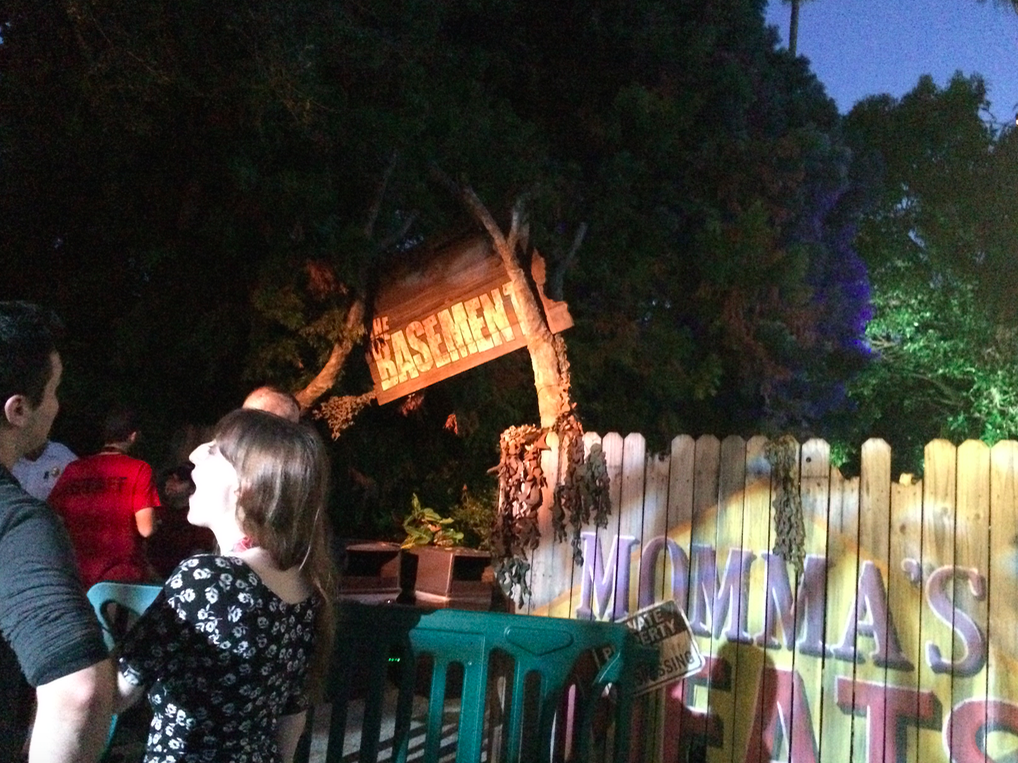 As soon it was time, we were led down into the main queue and we were straight in. No talks like all the events in the UK, just signs at the entrance.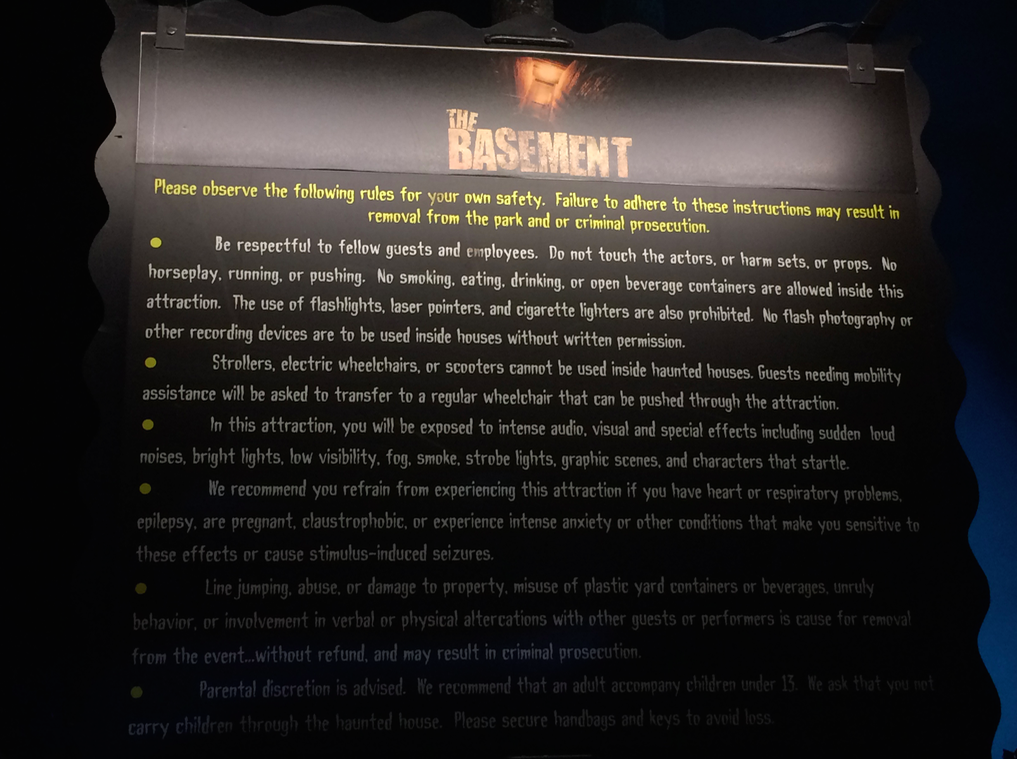 So at Busch gardens all the mazes were free flow meaning you didn't have to hold on the person in front of you, and they put you in the maze in around groups of 20, not as small as what they do in the UK but not as big as Universal (which is just a 1 massive conga line.)
Themed around mamas kitchen and how she is gonna cook you up and eat you. A brilliant house, better than all of the ones I did at Universal! Theming was excellent, water sprayed at you (as vomit) for example. All actors were great and stayed in roll the whole time, chainsaw ending on this one as well. 9/10
So next up located in Gwazi park (now closed during the day)...
Circus of superstition 3D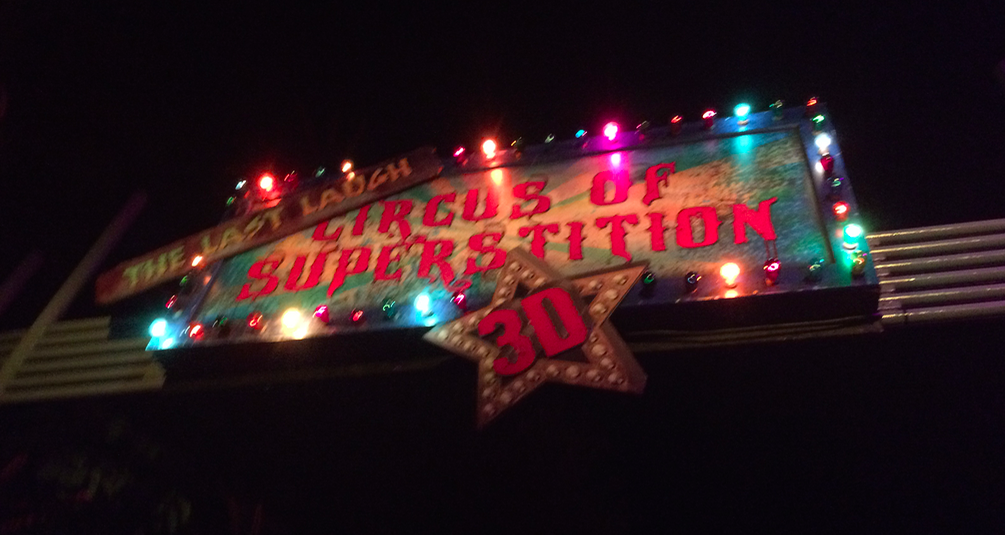 So being a 3D maze, you wear 3D glasses and everything in the maze is painted really bright UV colours, and all the glasses do is make the colours strike out a lot more.
After doing a dreadful 3D maze at Universal Halloween horror night I really wan't expecting much from this one. I walked up to the maze to see a completely empty queue, and got asked if I wanted to wait for a group or just go in alone (Didn't meet my family until after this house). So for the whole first half of the maze I was completely alone until I caught up with another group. It was one of the most intense experiences of my life. Full of scares, including actors on swings/bungees who come out of no where and swing of the wall right up to you (you can't see them on a wall before they swing at you, they just come at you out of nowherere and swing back again. ) Clown costumes were excellent, music was excellent, acting quality again was amazing and overall just an amazing house. Defiantly one of the best I've ever done. 9/10
Facade looked amazing.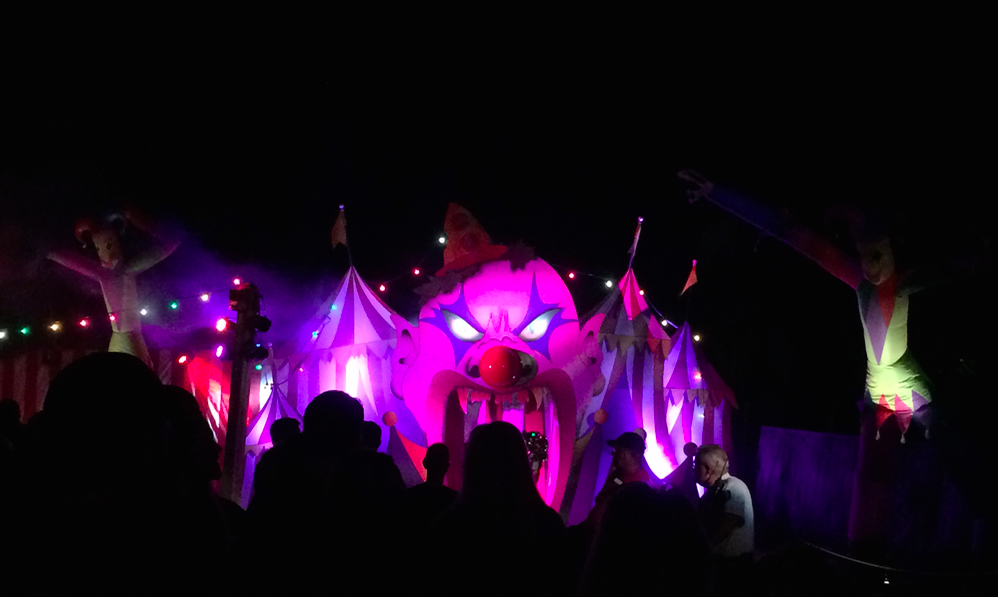 And there was a giant clown running around outside as well.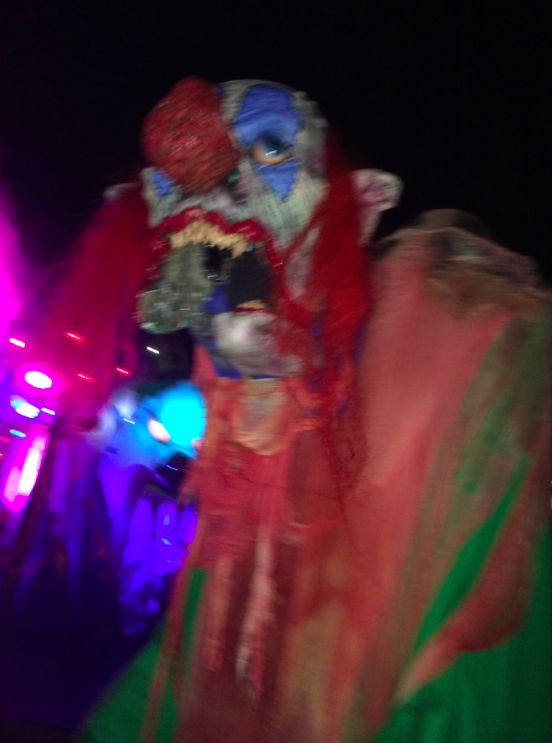 Next up was the new house for this year, Unearthed scarlets revenge.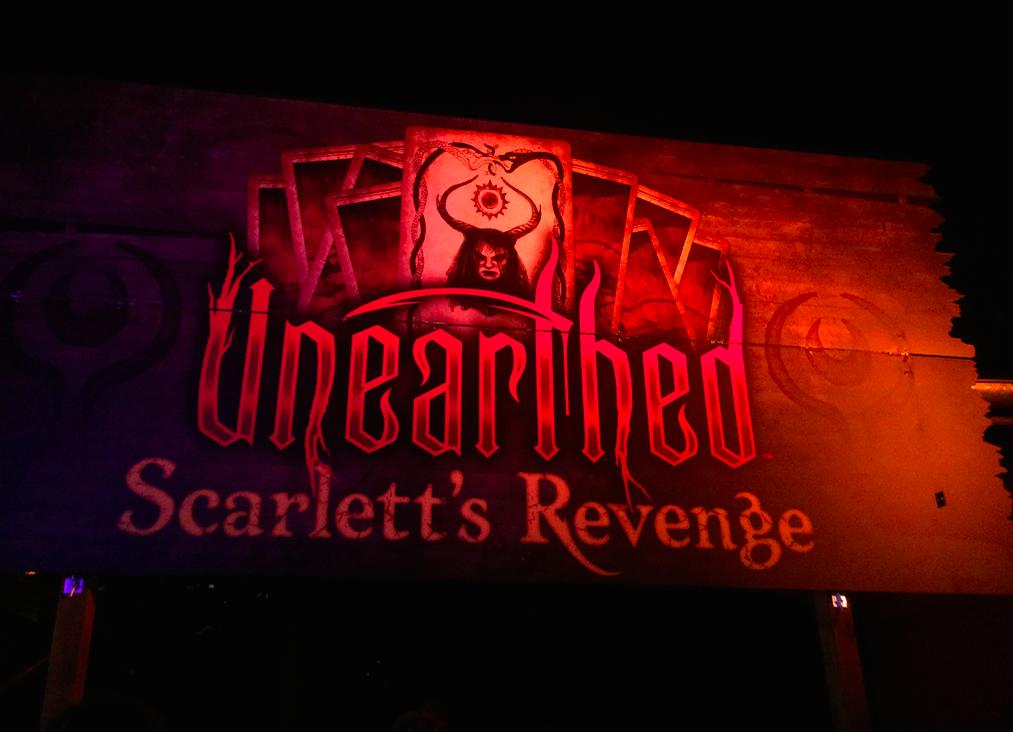 Waited around 15 minutes for this one, was a bit stupid of us going in the house at the entrance of the park just as the event started as it had no queue later on

Gwazis queue was used as the queue for this house, and even went right up to the station...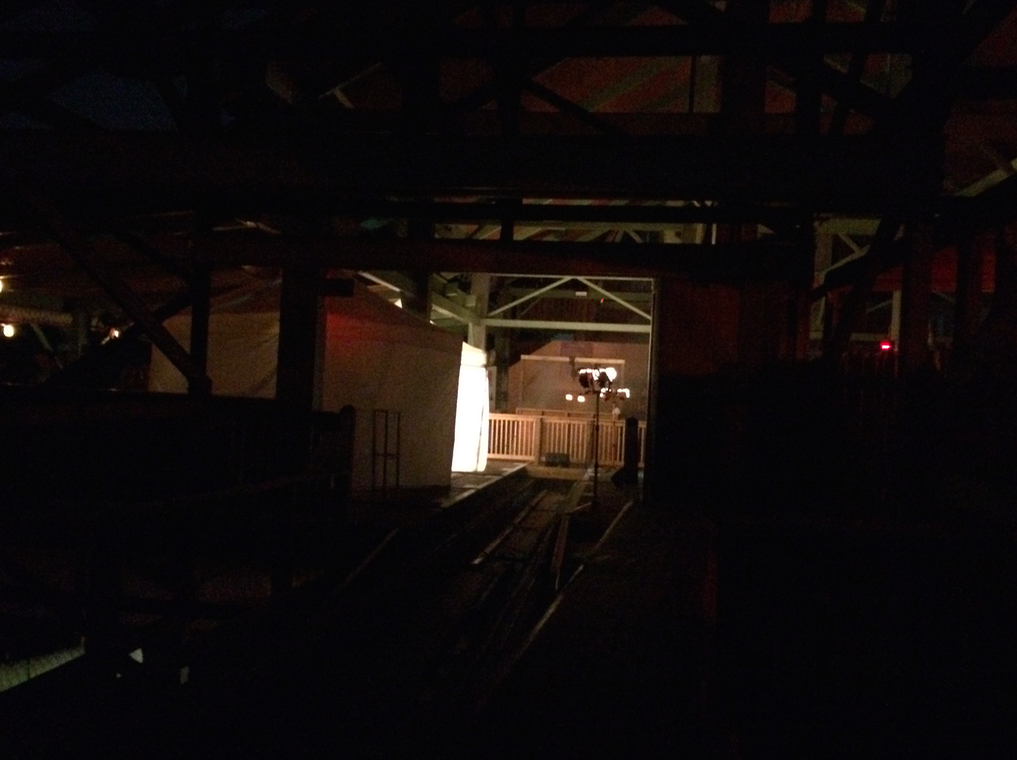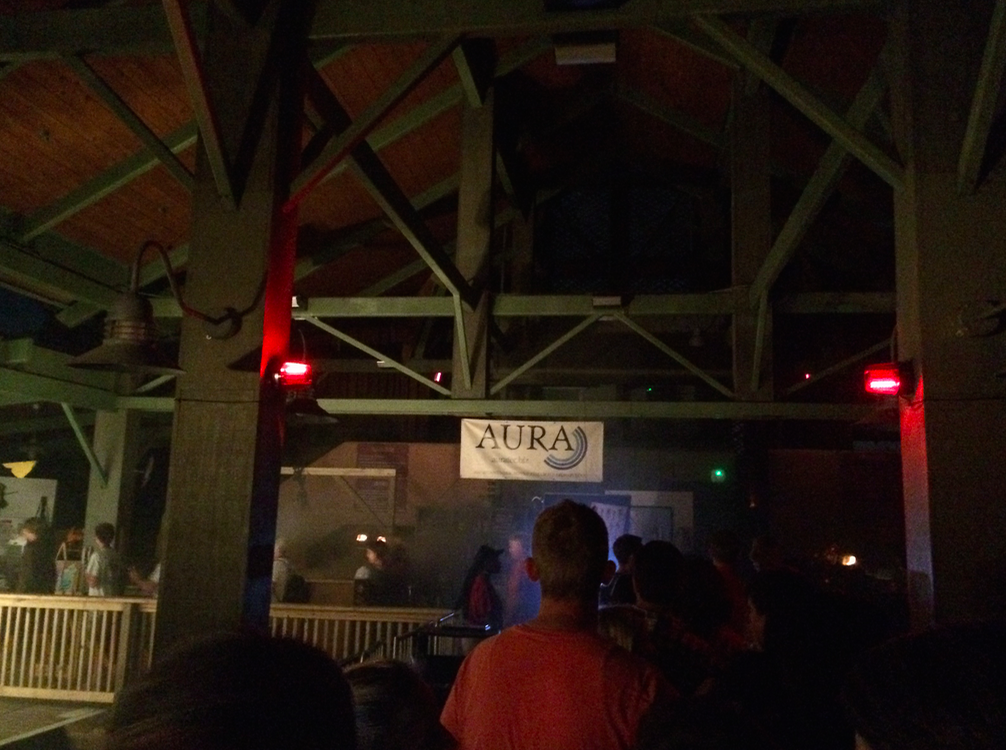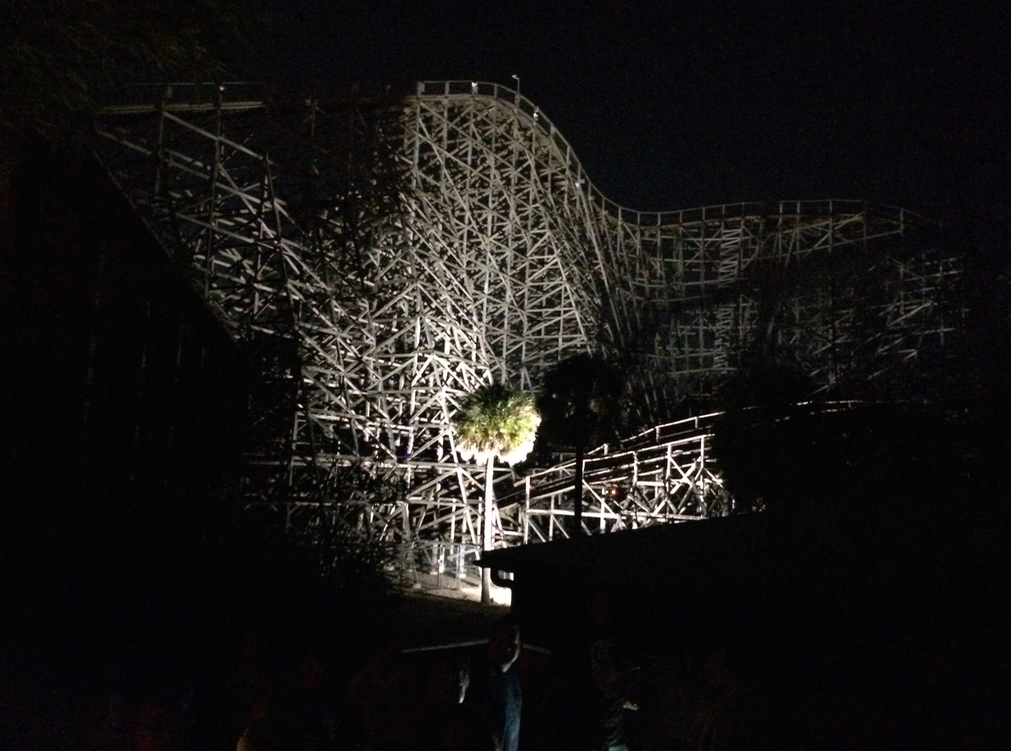 So annoying having a beautiful woodie lit up next to us SBNO which closed months before we went

All the trains are still there sitting in the maintenance sheds.
Anyway back to the house, it was alright. Theming was good once again and was creepy, but lacked scares, which wasn't helped by the fact too many people were let in meaning it was very slow moving inside there. The main character in there Scarlett was just weird, a sexy girl with horns? Don't know how she was meant to be scary, or how she linked in with the rest of the monsters in there and rest of the house. Was just all a bit weird. Was a good house but just no where near as strong as the first 2 I did. 7/10
Death Water Bayou
Didn't really know what to expect for this one. Walked up a long path to find a nice facade, looked like an abounded house. This house was seriously amazing. Probably the best house/maze I've ever done. Seemed to have so many parts of the houses all combined into one, for example the swings/bungees from the clown maze were in here. A ridiculous amount of scares, a spinning tunnel, actors were amazing, theming was amazing, was just a really strong house throughout, loved every second. Very intense, most amount of scares in a maze. 10/10!!
Zombie Mortuary
Wasn't expecting to be scared a lot from this one, had never been through a zombie maze but once again a very good house. Soundtrack was great with a strong organ sound playing throughout, made a creepy atmosphere. Zombie costumes were really good, theming was good surprisingly a lot of scares. Another really strong house. 8/10
Deadfull
Again a pretty strong house, not a lot to say about this one. Theming was great, remember seeing a Merry go round, a playground, a graveyard. Was more creepy than scary. 8/10
Zombie Containment unit 15
Unfortunately I didn't get to experience this one. It had over a 45 minute queue the whole night when everything else was pretty much walk on, so we really couldn't be bothered. Guessing the reason for this is low throughput, all I know is that you have a gun and have to shoot the zombies. My advice to anyone that goes would be to do this first before it builds up a queue, the queue did not go down the whole time we were there.
Rides open at night were:
Cheetah Hunt in the dark was very good with a lot of it being dark.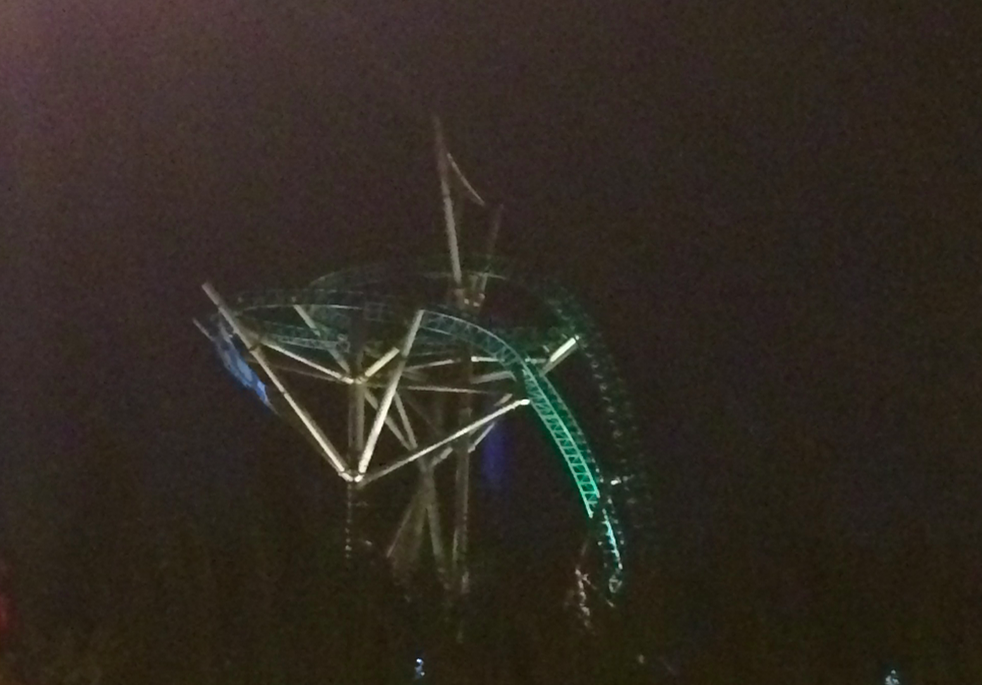 Dodgems were great with smoke, lazers and loud music.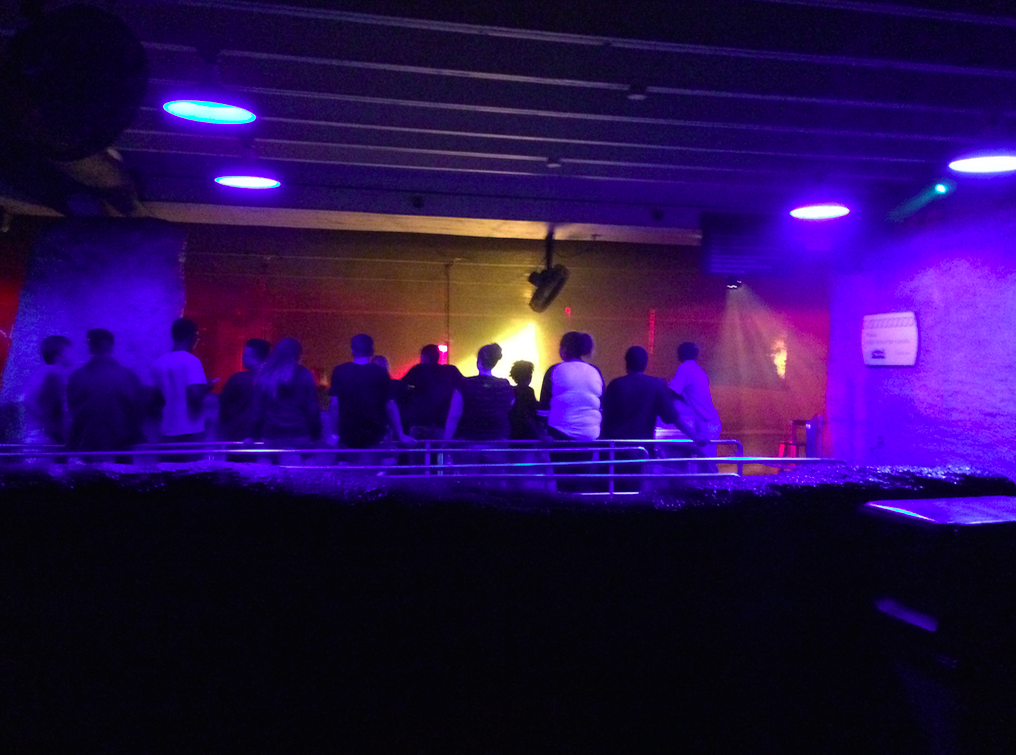 Kumba

:wub:

:wub:

:wub: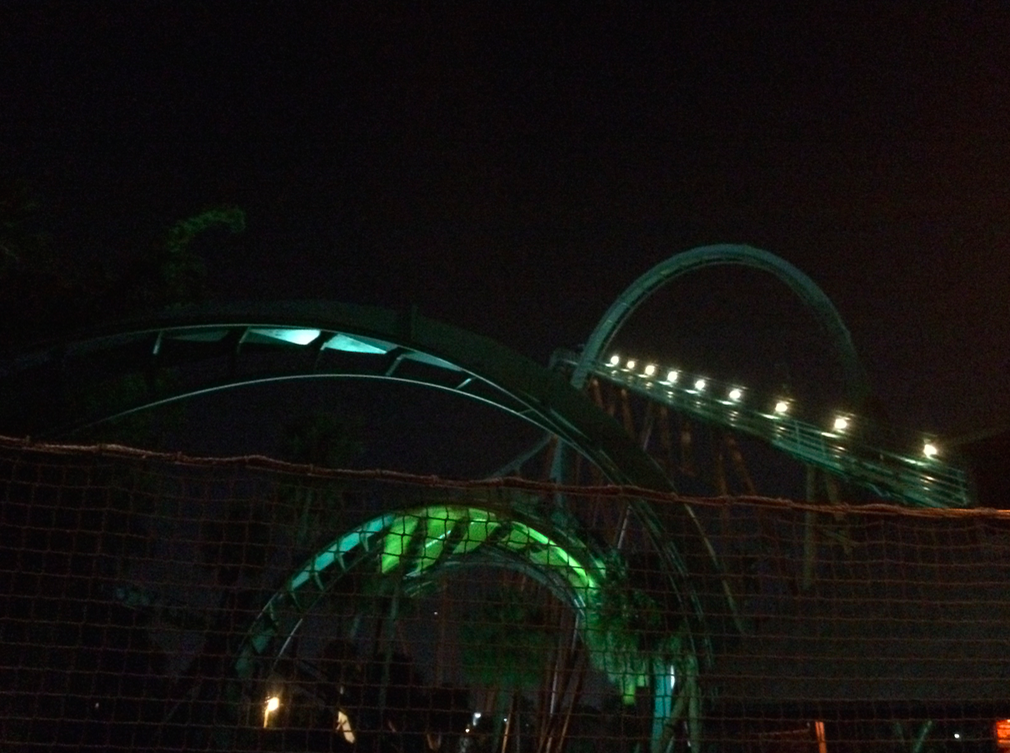 Sheikra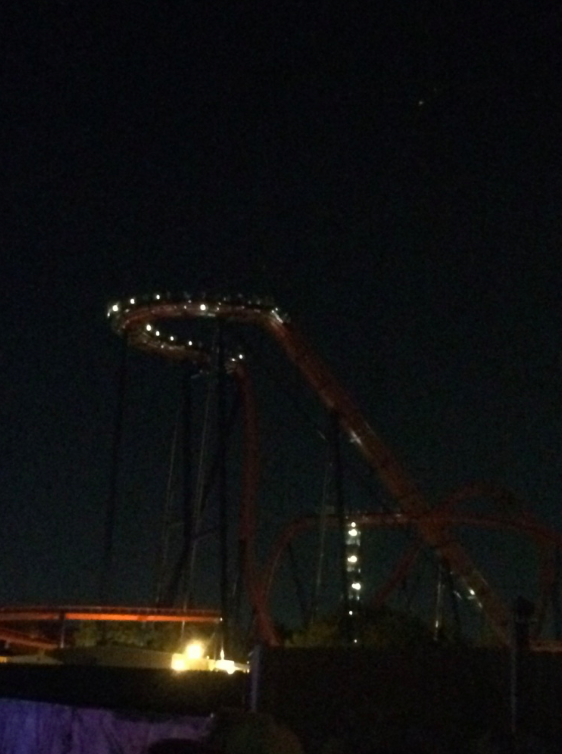 Falcons Fury, which the Americans seemed to love.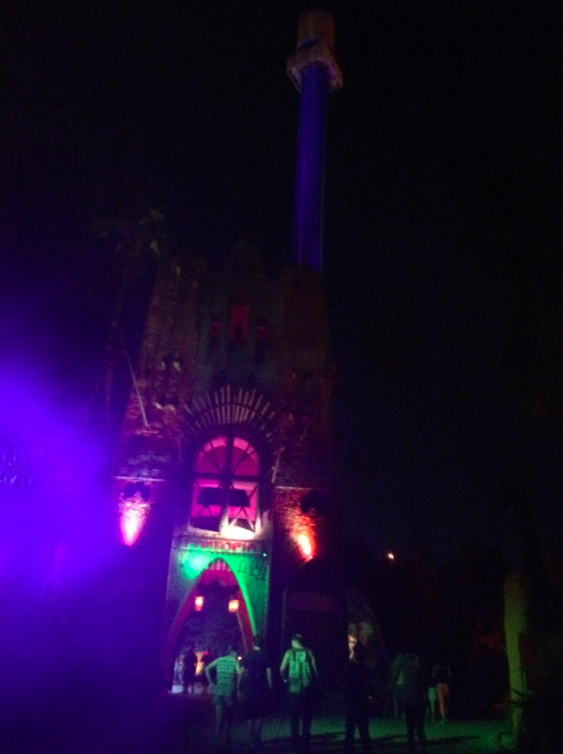 and Montu.
Overall this was by far the best Halloween event I've ever done. The park atmosphere was fantastic, actors all round the park were fantastic and obviously all the main rides are open for night rides. There was really good music throughout the park, lighting and smoke machines everywhere. It's crazy how much a huge place can all have such a good atmosphere.
All the houses were very good, all had excellent theming, nice facades, great soundtracks and full of actors. Obviously some were better than others, but all the houses were very strong and there was none that I thought were terrible.
Walking around the park in the day is completely different to walking around it at night, it just all comes out of no where. There are loads of really nice photo opportunities dotted around the park as well, with actors standing there and staff to take a photo for you. Have one of me and my Dad.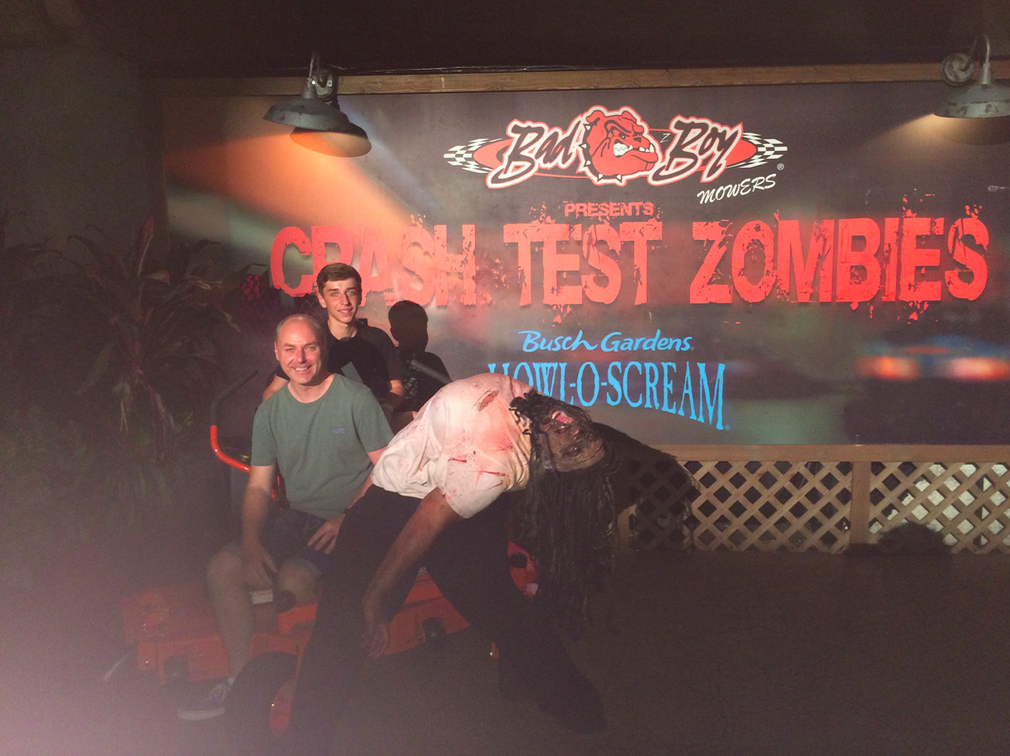 We left the park a few hours early, we got we wanted to do done multiple times as there was literally no queues. Busch are good with re-rides on the coasters as well which is nice.
Lots of actors at the exit when we left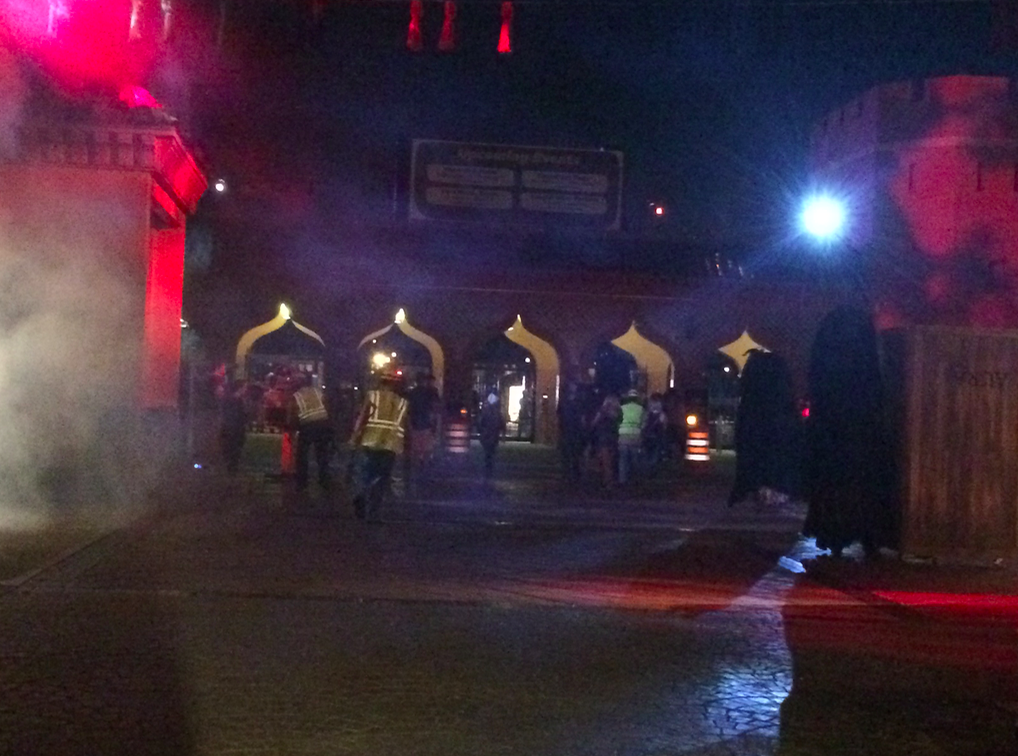 Apologies all the photos are terrible but they were all taken on my phone and all turned out very bad at night.
Thanks for reading. Happy to do a trip report of Busch Gardens in the day, Universal halloween horror night, Islands of adventure, Studios, Sea World, Fun Spot if people are interested