Phantasialand: Ein Deutsches Winterwunderland
---
Phantasialand is one of my favourite theme parks, it may not be the biggest park out there, but they certainly know how to mix a combination of attractions within remarkable footprints.
Just over a year following my first visit, I decided to make a return visit for Winter to see the park beautifully lit up and decorated for Christmas.
Berlin Street, a beautiful park entrance (at least once you get past the street). It borrows some elements from Main Street but also makes it's own in many ways too, like the Chairswing at the end and Fun House (Hotel Tartúff).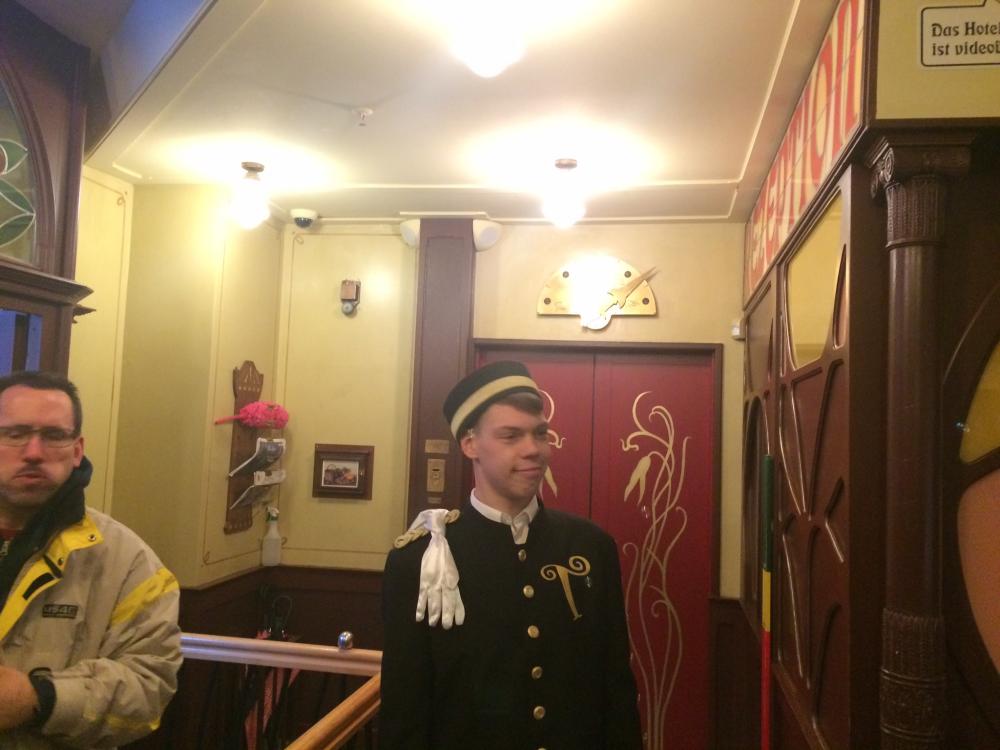 This time I finally got the chance to go through the Tartúff. I can safely say it's one of the craziest (and longest) Funhouse attractions I have experienced. It must've taken at least 15minutes to walk through it. Worth the wait too.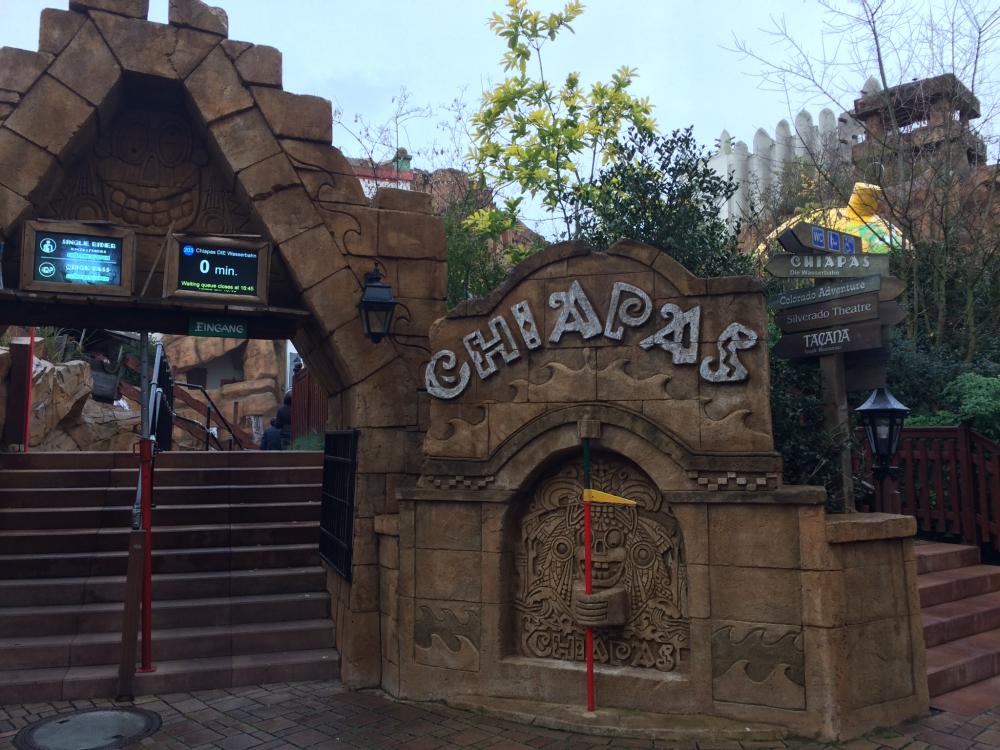 Last time around I was criticised for not mentioning enough love for Chiapas. Here goes, Yes that's an enhanced entrance too which looks amazing.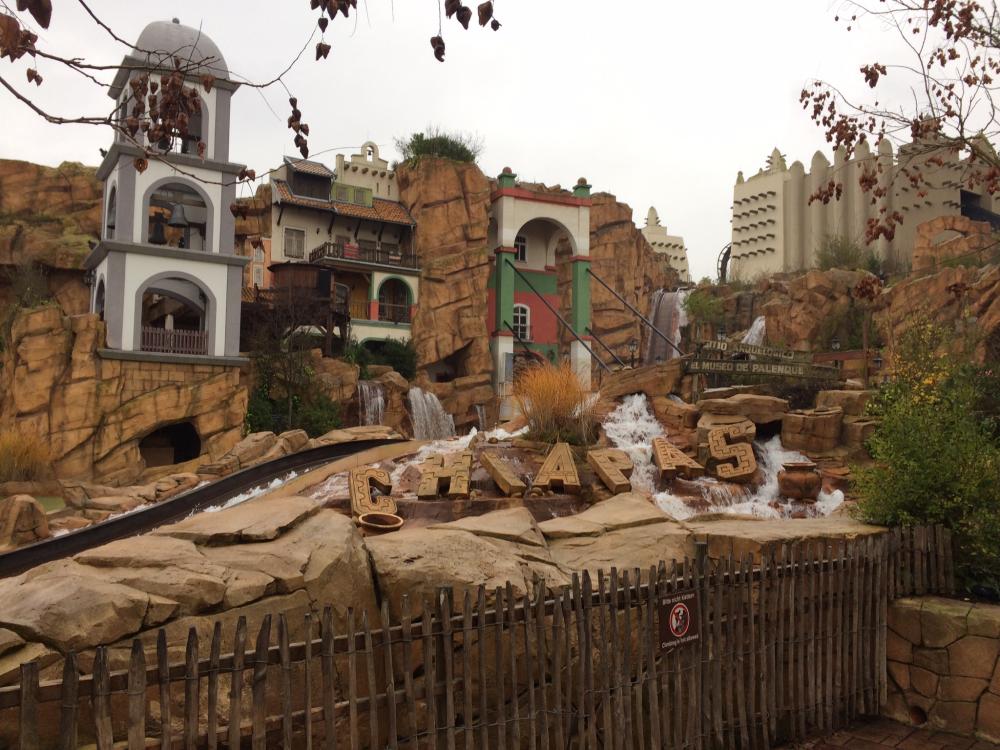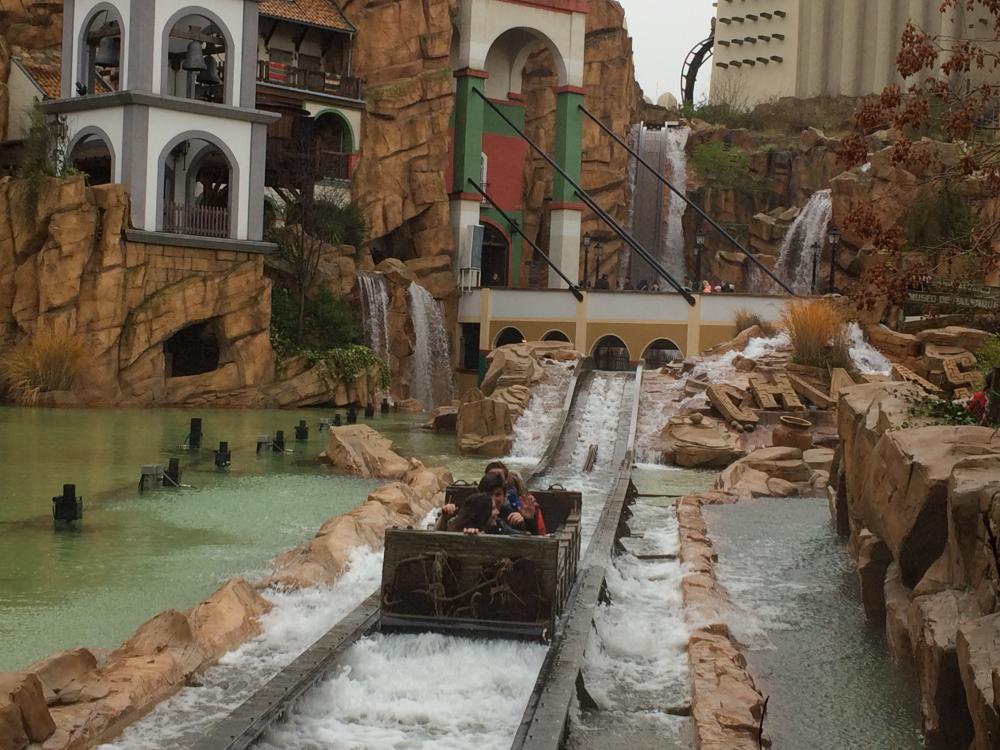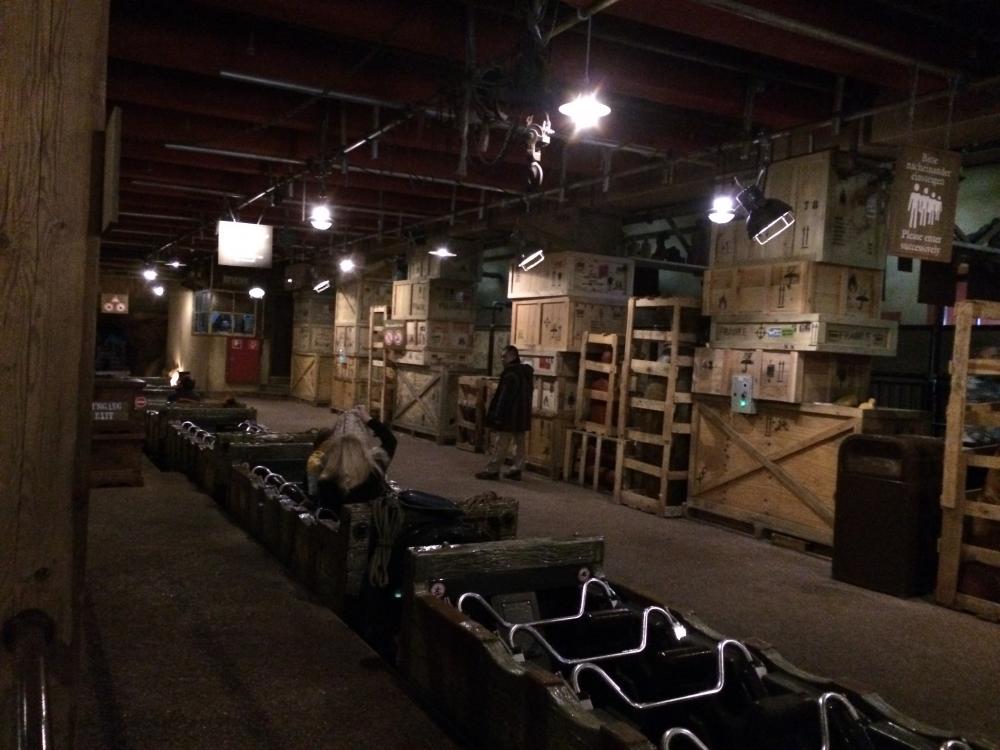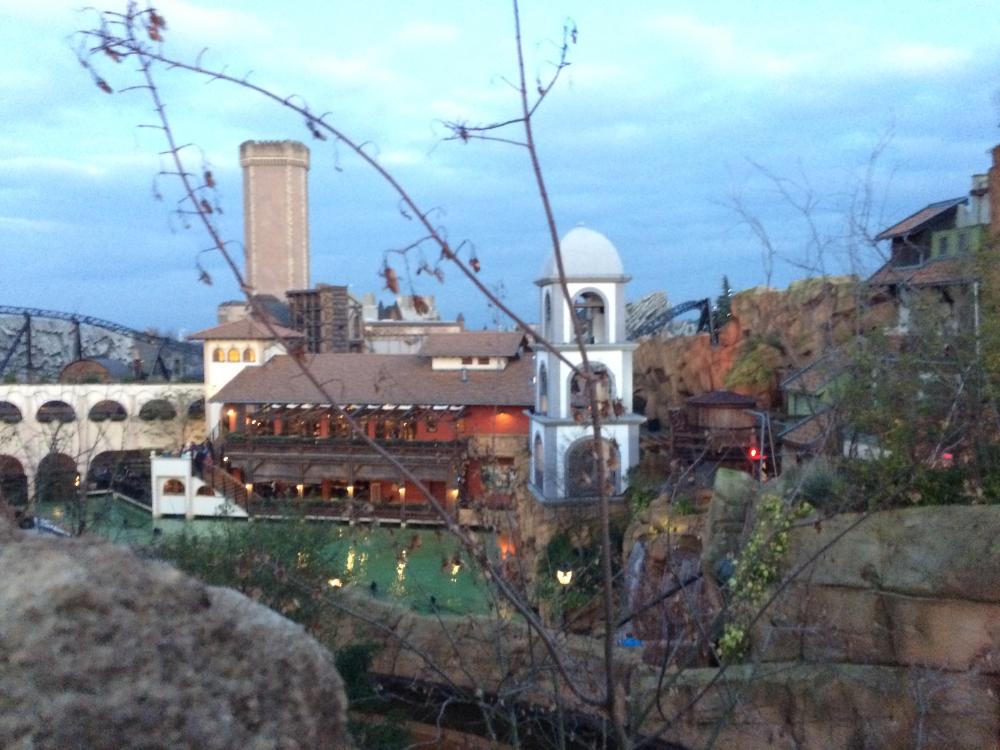 Words can it describe just how impressive and magical this attraction is, it's such a happy upbeat attraction that aren't common enough in main park's. There is nothing I can fault about this attraction, from it's dark segments, backwards drops and pacing throughout. The disco room is by far one of the best inventions in modern attractions. They even play a Christmas variant of the main theme too. Sheer perfection.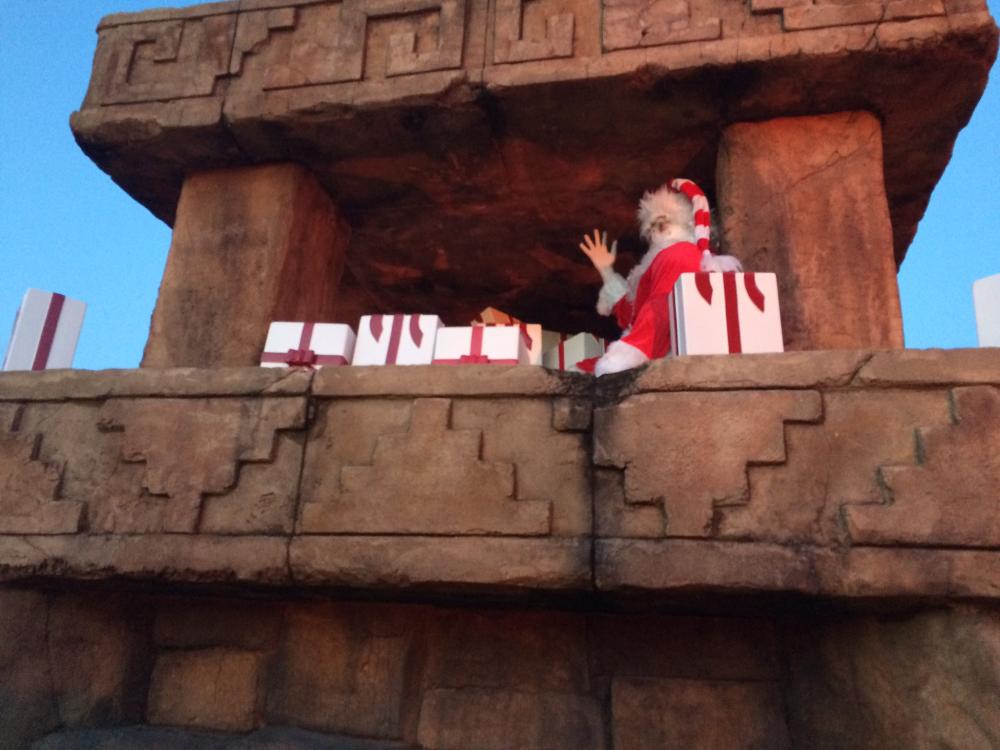 Subtle yet Christmassy.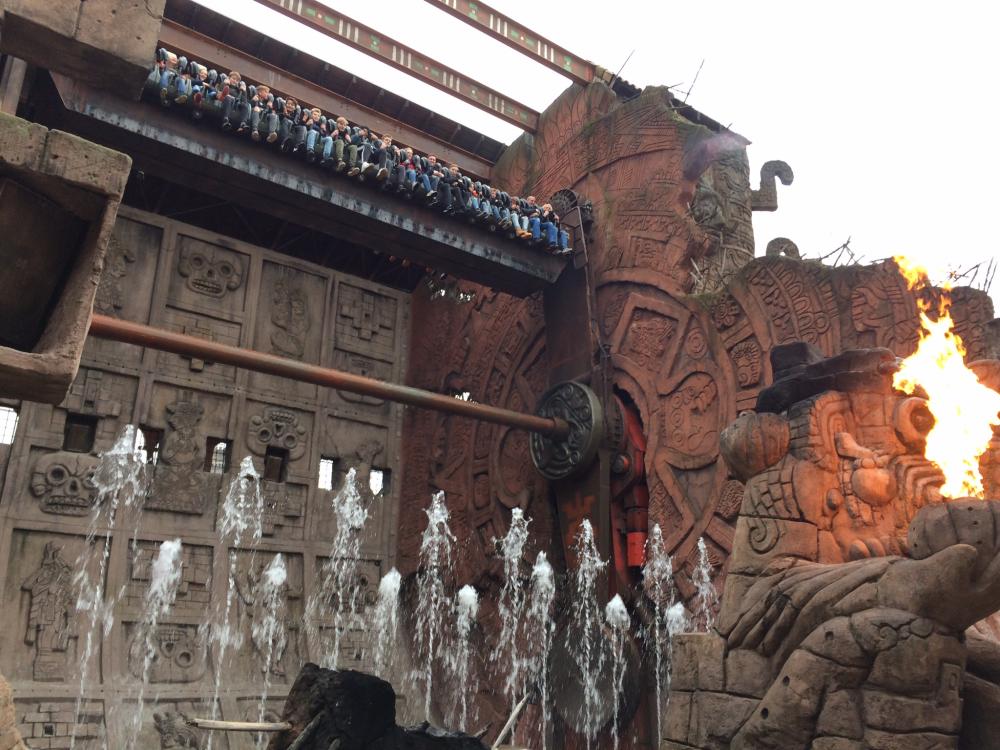 Talocan was running just as impressively and intensely as last time. Certainly a stunning beast and just as much a show as a ride. Not one for after lunch.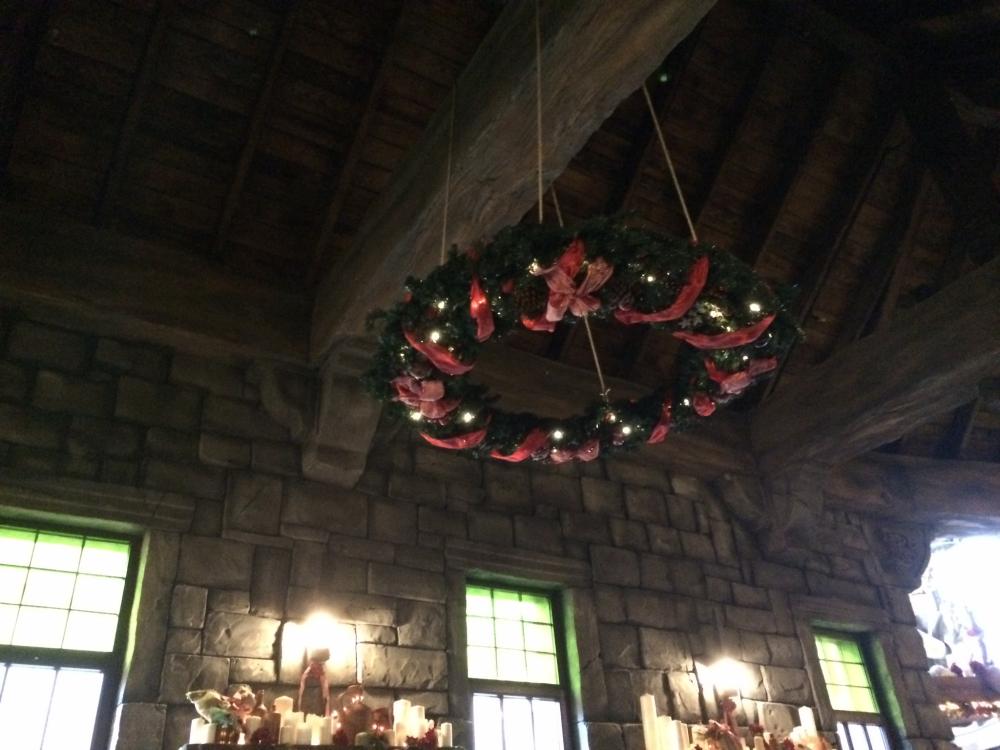 Speaking on lunch, we went back to Rutmoore's (which does these amazing hearty meals). The eatery is certainly holding it's own with decorations too amongst delicious food.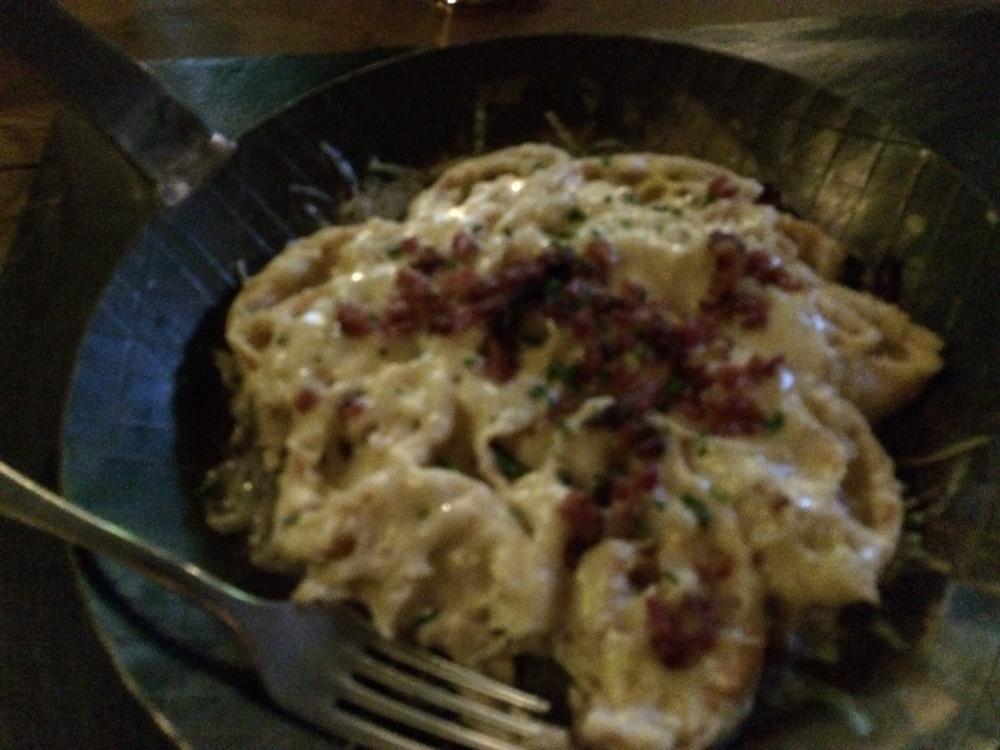 Savoury Crepes Yum.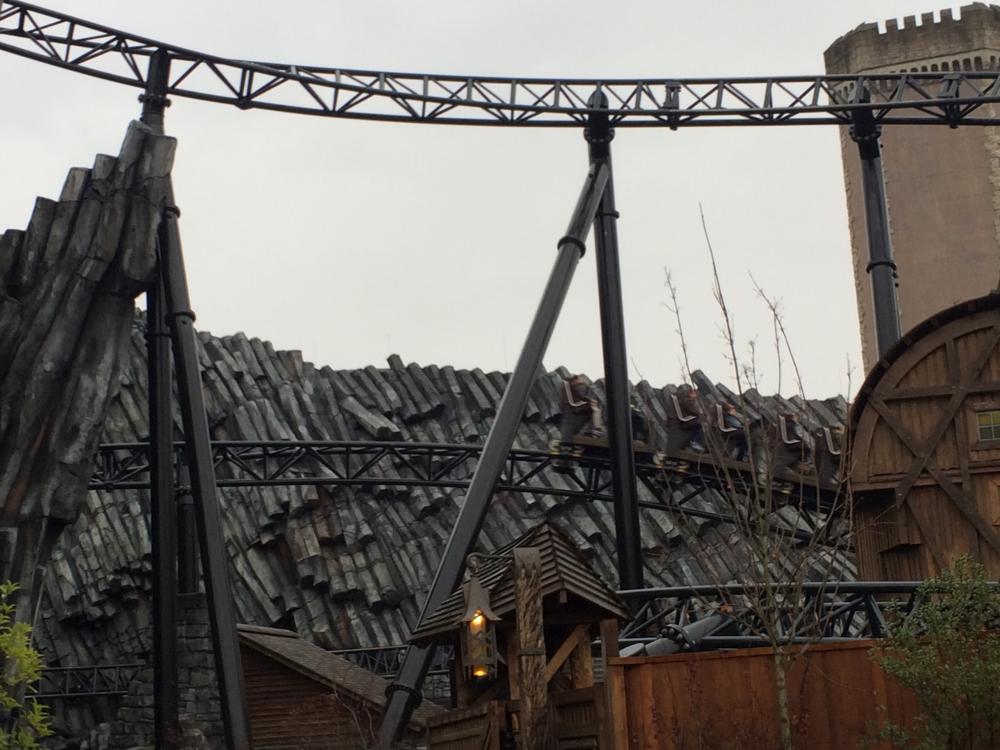 Taron is still absolutely amazing (and narrowly misses the top spot to Helix). I just adore the ride's empowering launches, floaty airtime and interaction with nearby buildings and pathways. It's just as much a piece of art as much as a coaster and much more than a series of twists and turns for sure.
Taron in the sunset looks even more beautiful for sure.
Whilst Klugheim is still park's latest addition (Taron's 120 minute queues are proof), it won't be too long before the park's next investment (albeit delayed until 2019) arrives, Rookburgh. Replacing the old Atlantis Simulator (removed before my first visit), the new area looks to boast a steampunk style theme, a surprising move away from the park's signature rock Styles. Rockwork to Phantasialand is perhaps what shipping containers are to Merlin.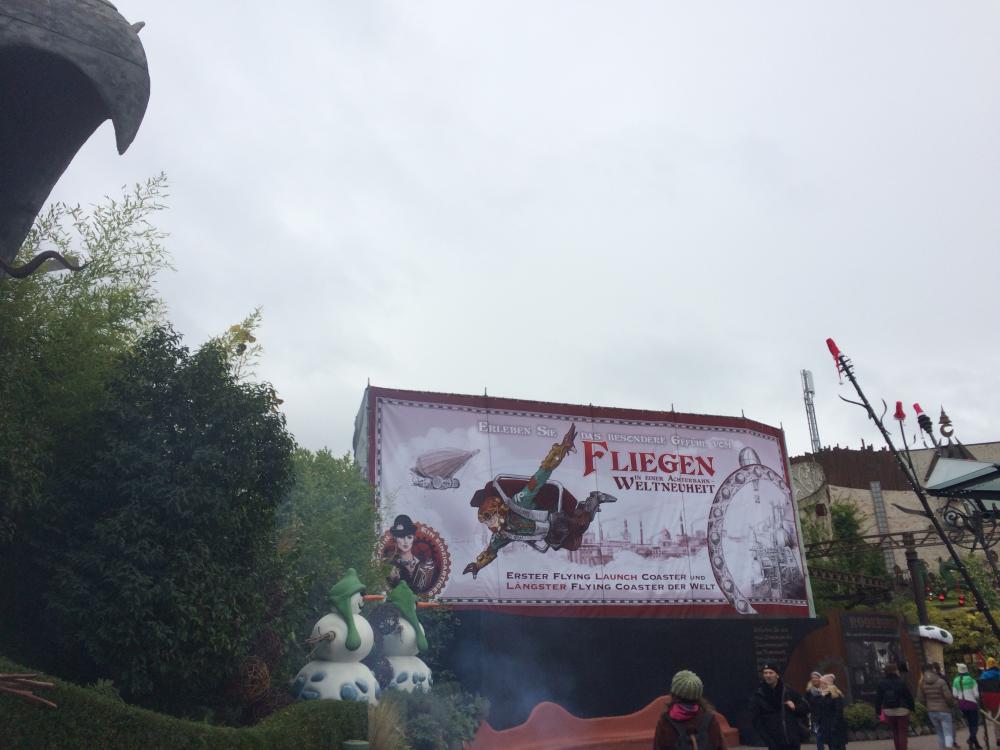 Whilst I am (naturally) highly excited this new area, I am going to be quite controversial now and say I'm slightly disappointed the area's headline attraction looks to be another coaster (opposed to a dark ride). The park lost a major dark ride (Silvermine) so Taron could be built and I would like to see them gain a modern (animatronic heavy) dark ride. I'm sure Fly though will still be fantastic though and rumours suggest it will have dark ride elements which is a start.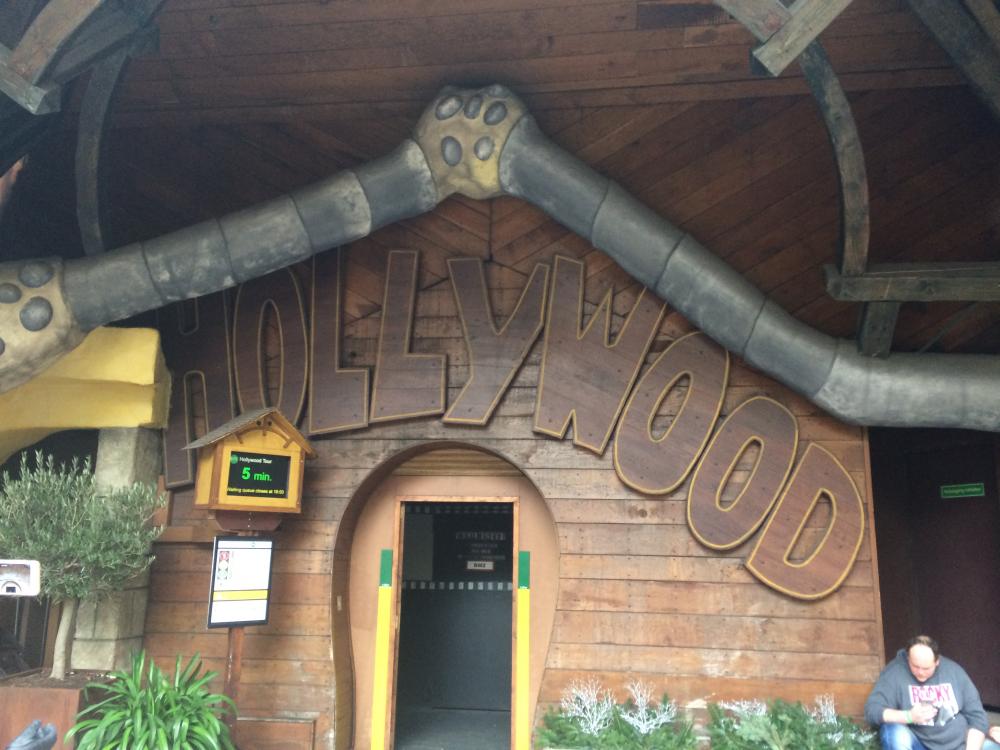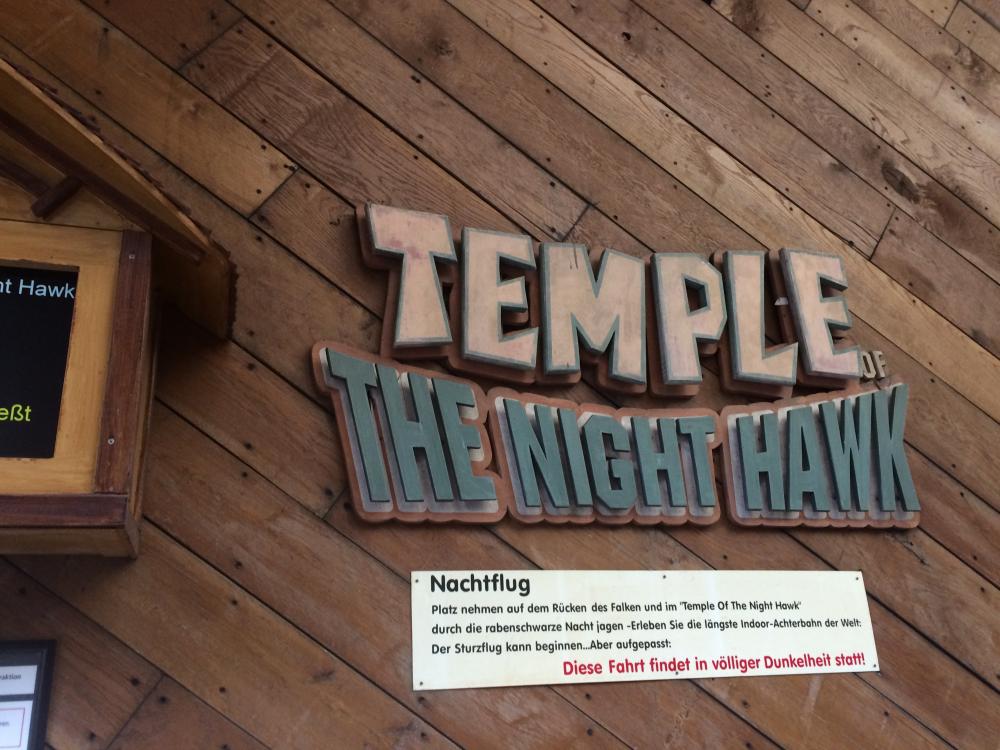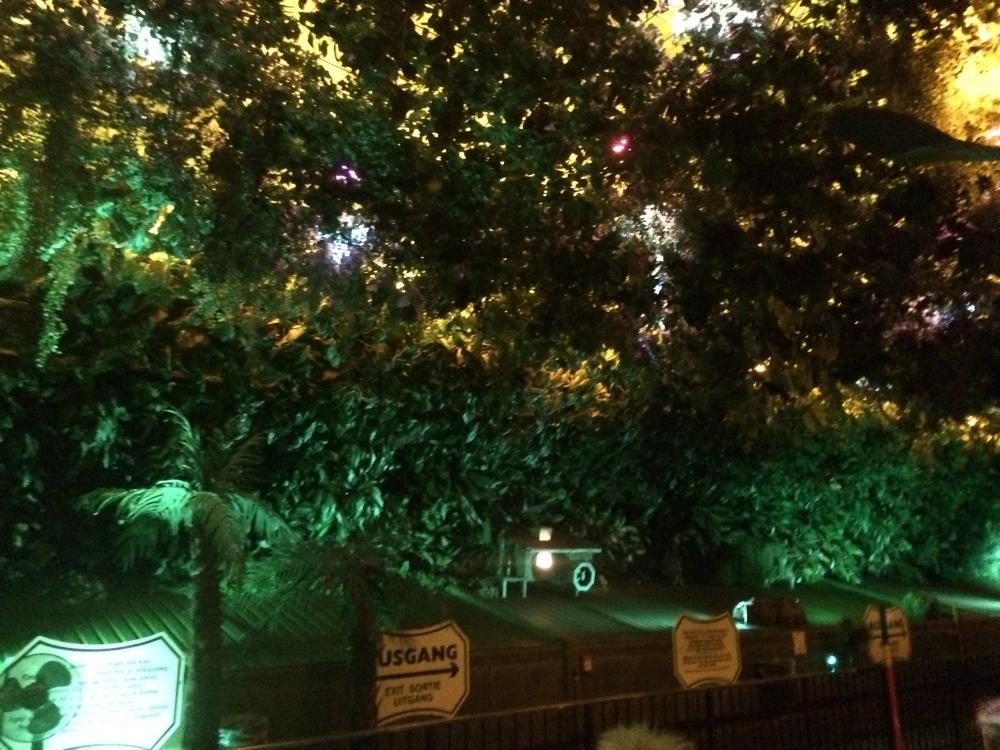 Far on the other side of the park (away from the glamorous Chiapas and Klugheim) lies the sad sorry ageing duo that are Temple and Hollywood. It's almost difficult to believe they are in the same park. The left side does generally feel noticeably inferior to the right, but then again it's literally towards the back of resident's gardens. I wouldn't complain living there tbh. 
Some say these will be the next attractions to be ripped out from the park (to makeway for the next park redevelopment). Whilst I won't shed a tear when Nighthawk goes (a 10 minute confused journey in pitch black darkness), I will miss the Hollywood ride just a bit. The cave, jaws and Frankenstein scenes are my favourites in this sorry forgotten dark ride.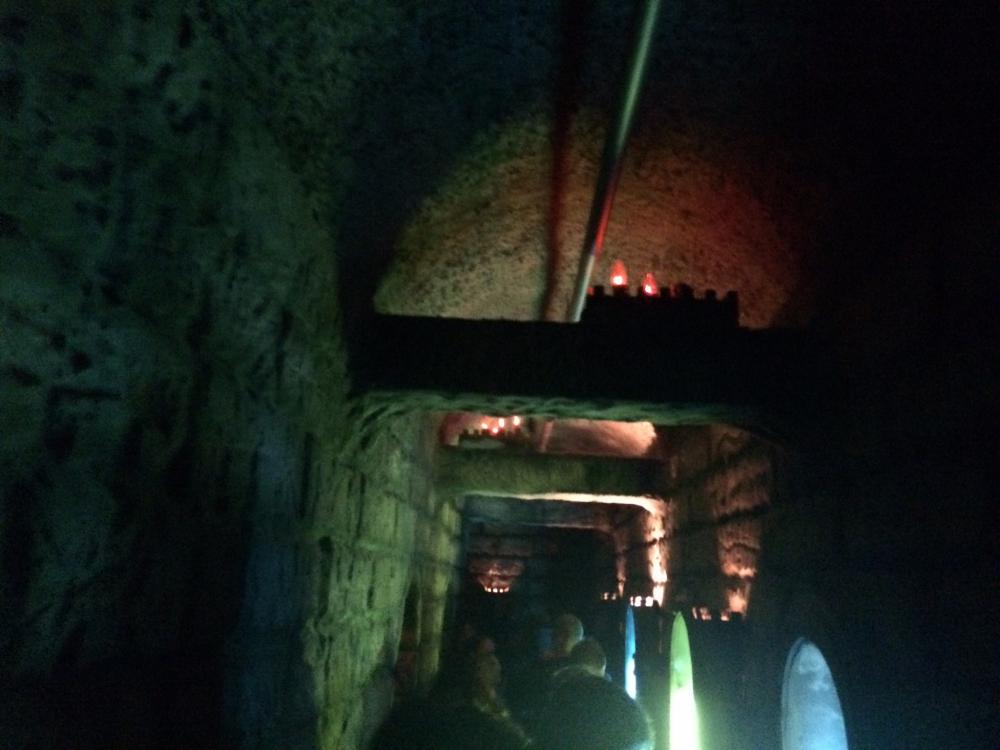 I'm probably in the minority but I actually really like Geister Riksha. Although it is one of the park's oldest attractions (it's 36 years old) the ride still feels like it holds a place even in modern Phantasialand. It certainly fits in more then Temple and Hollywood and feels better looked after too. I would rather the attraction extensively updated than ripped out entirely should China ever become redeveloped.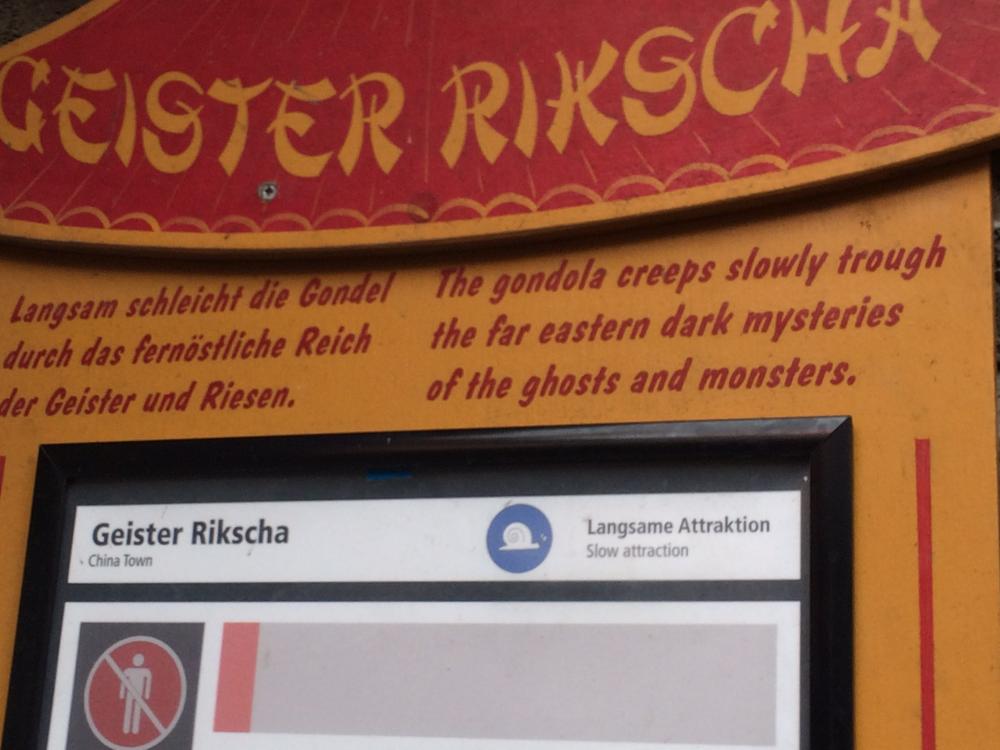 Spot the mistake.
Black Mamba was still amazing, Colorado crazy in the best way and Mystery Castle somewhat on the shorter setting. I enjoyed Maus Au Chocolate more this time which is great to see so much theming between the screens. Winjas Fear is definitely the better track. Bizarrely we had to enter through a back route to the entrances due to the main area playing home to a private function. 
Due to a national holiday, there was no music on the second day in many park areas until 6pm.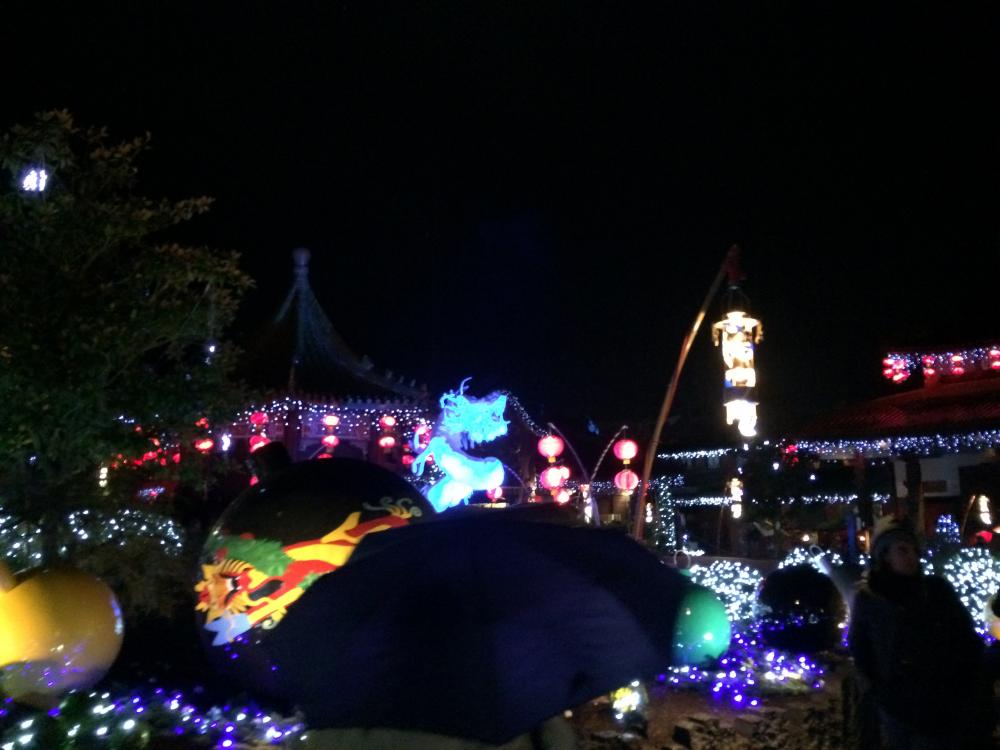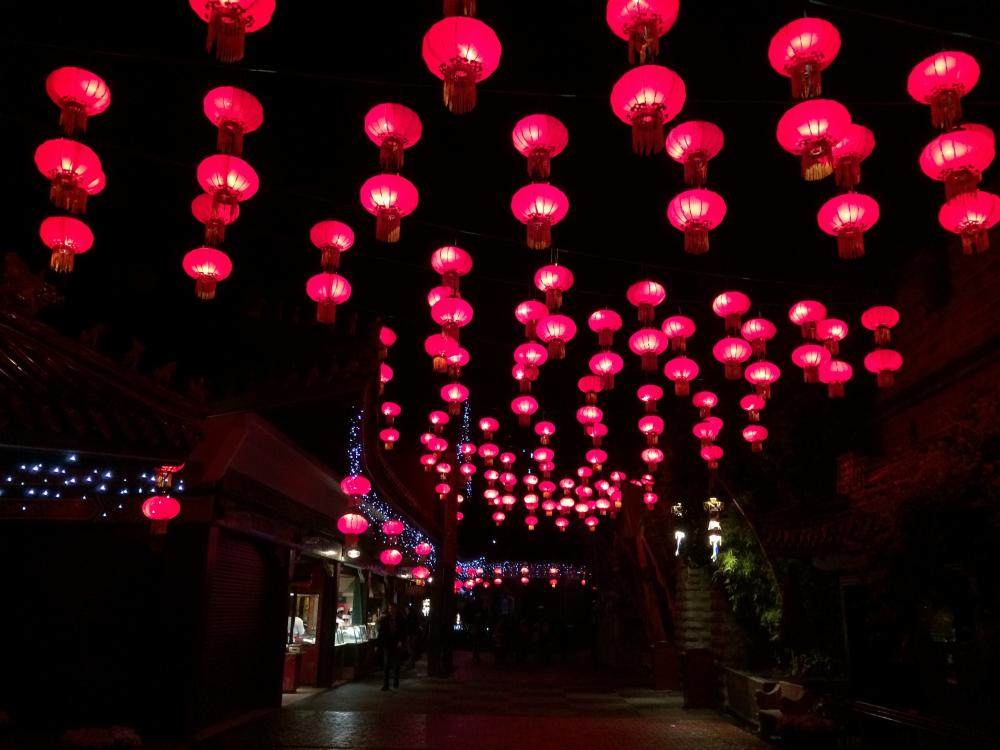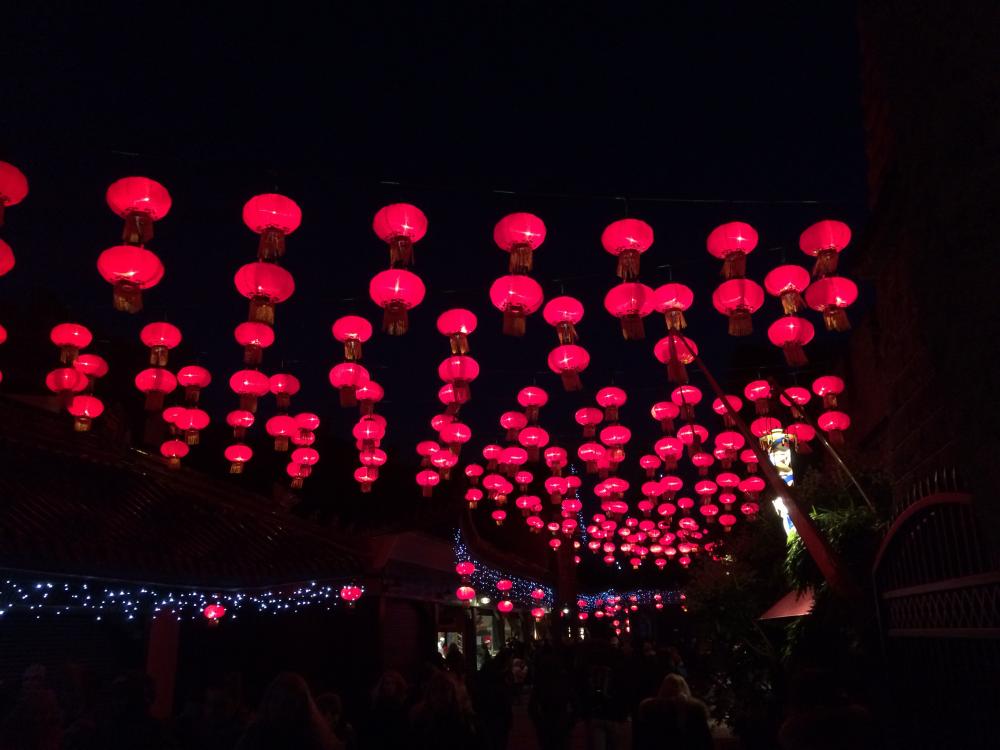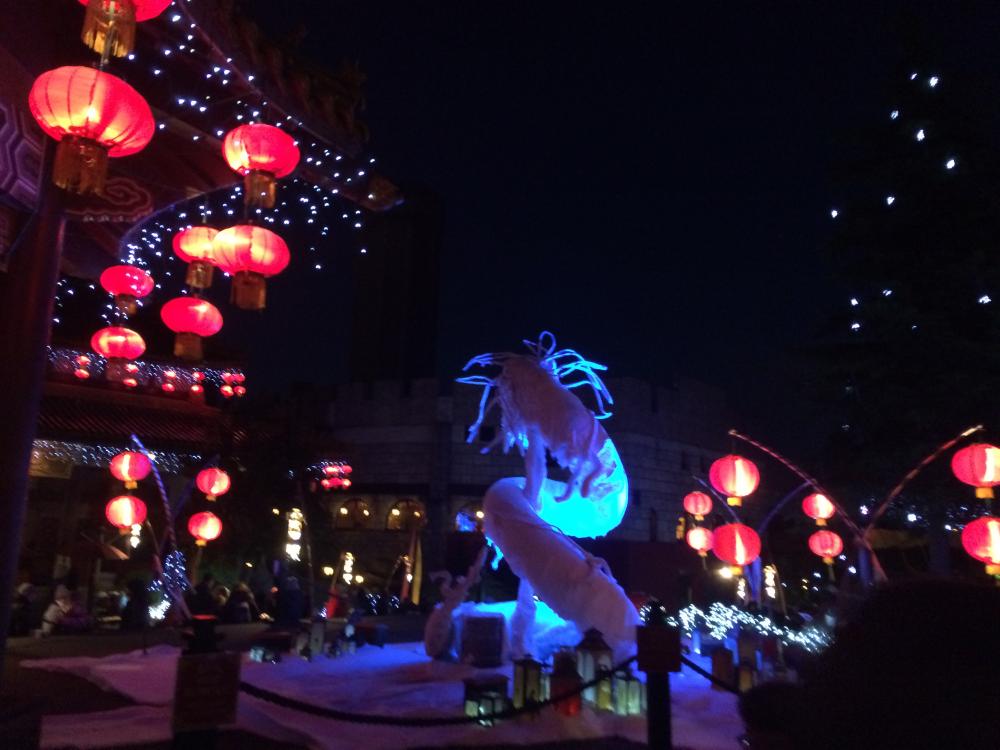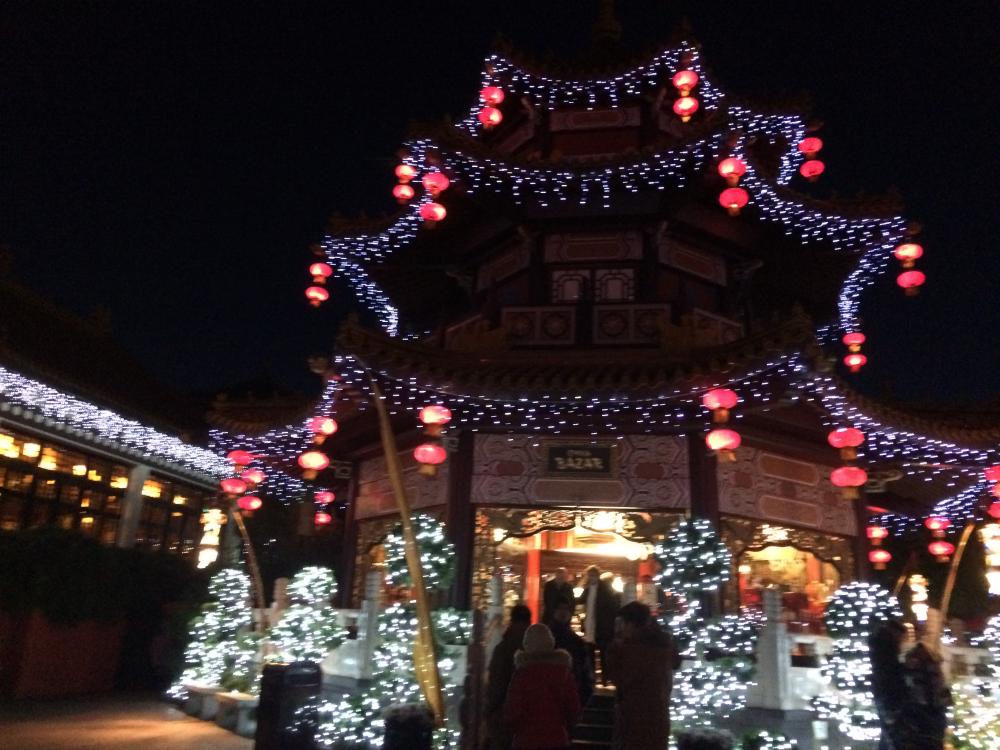 Phantasialand at night just looks absolutely spectacular, here's the China Area. Whilst this area doesn't House the park's best rides it's still one of my favourite areas in the park. That said I like 
pretty much all the areas of the park, the Fantasy not so much though.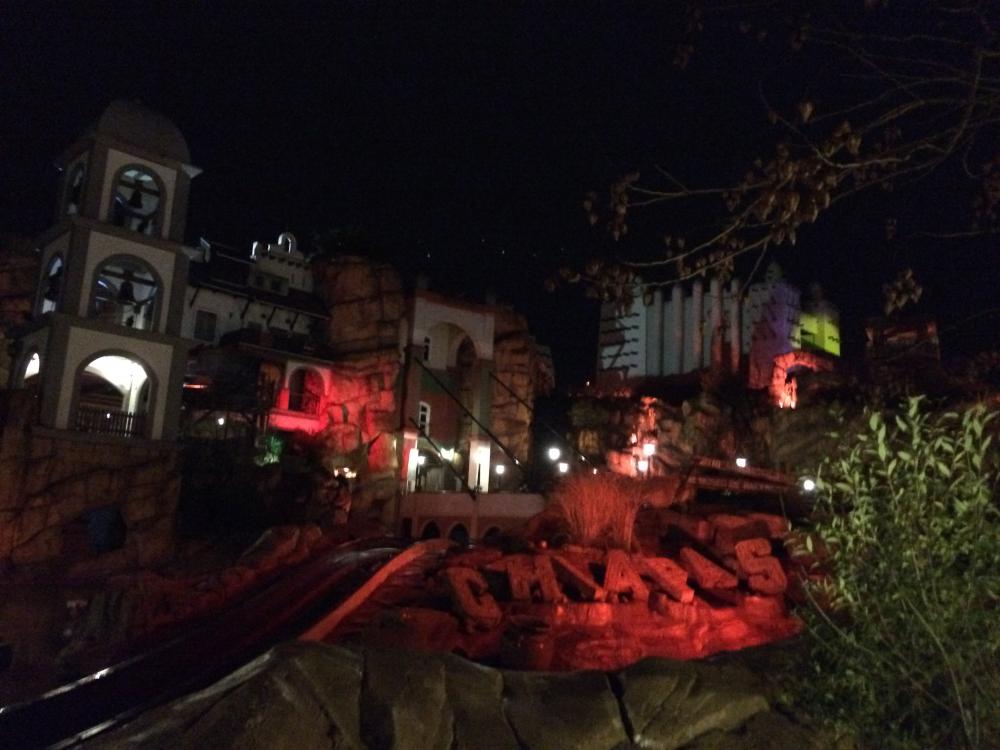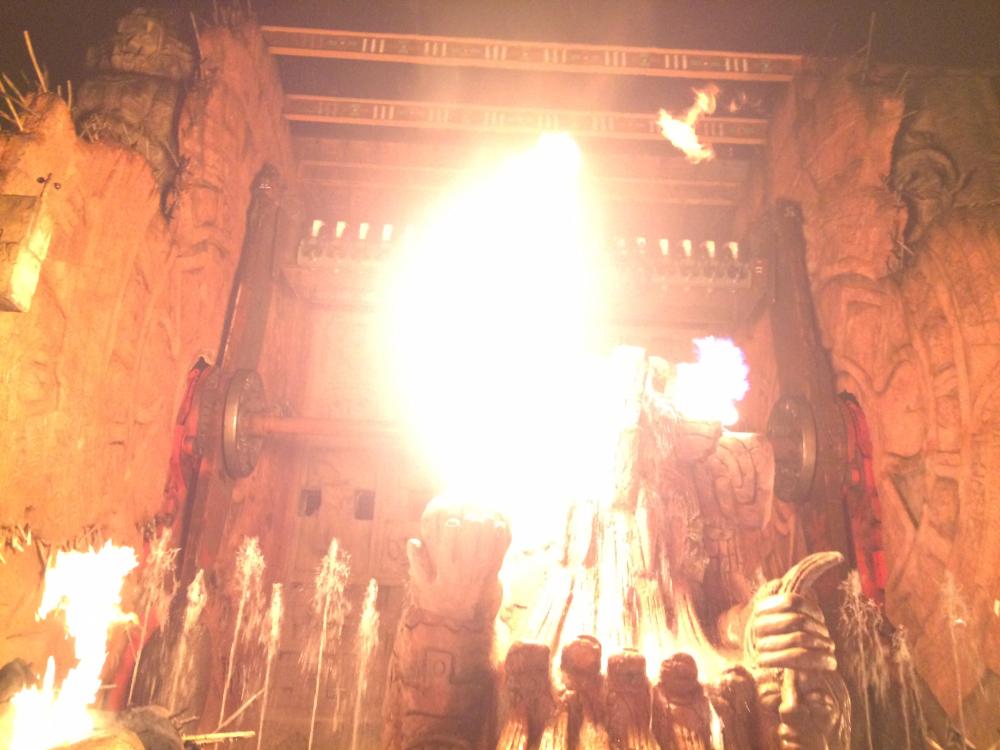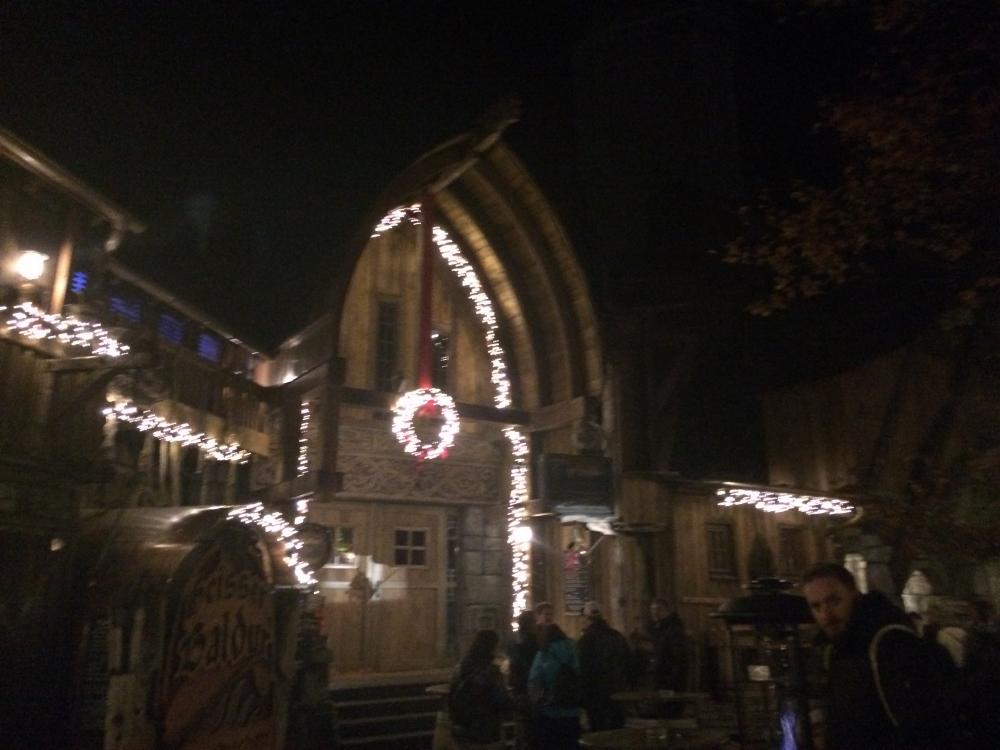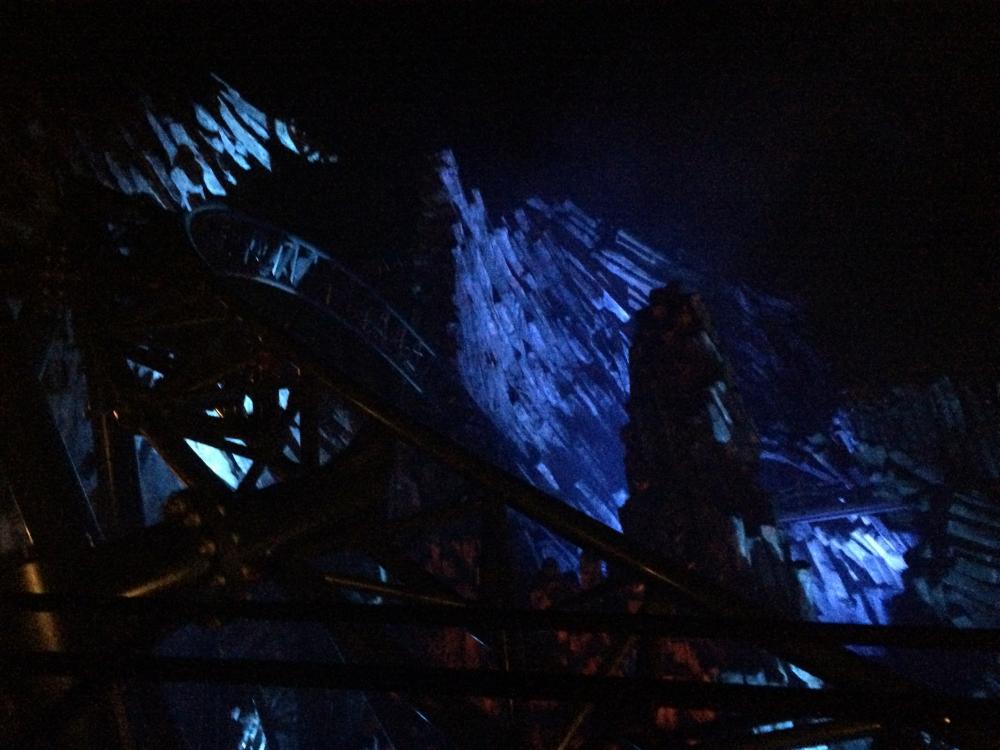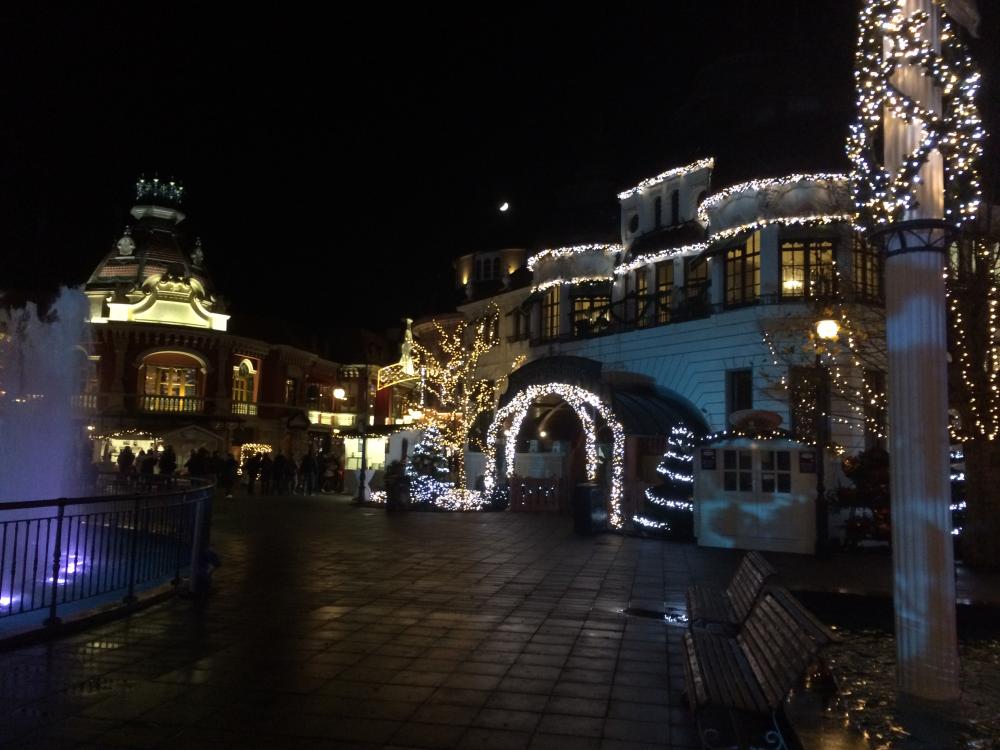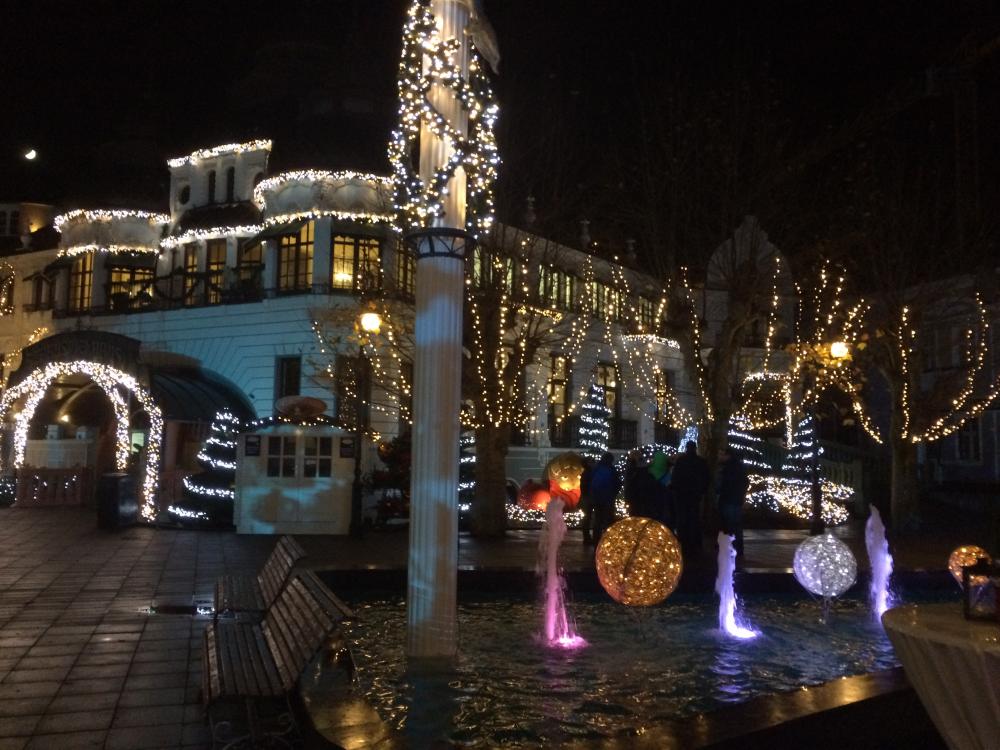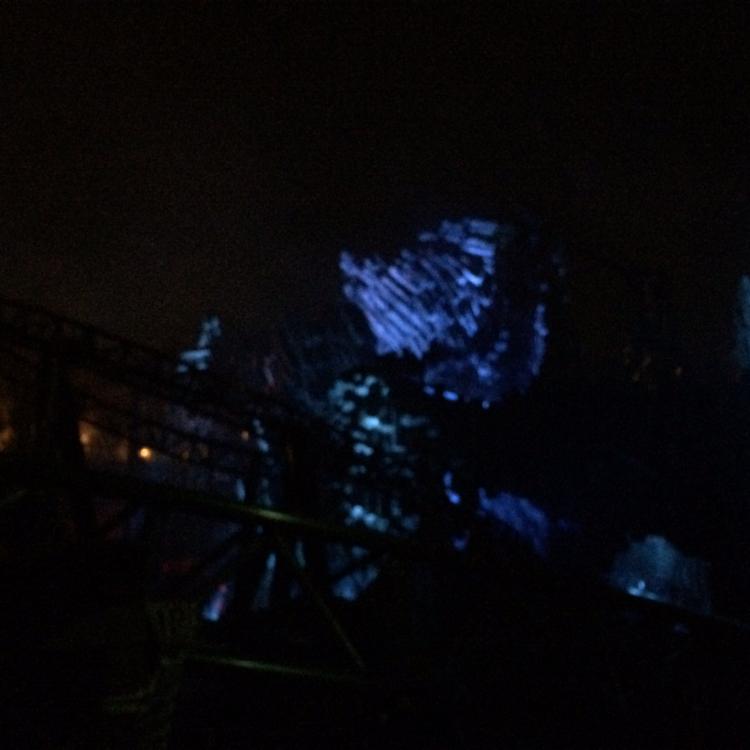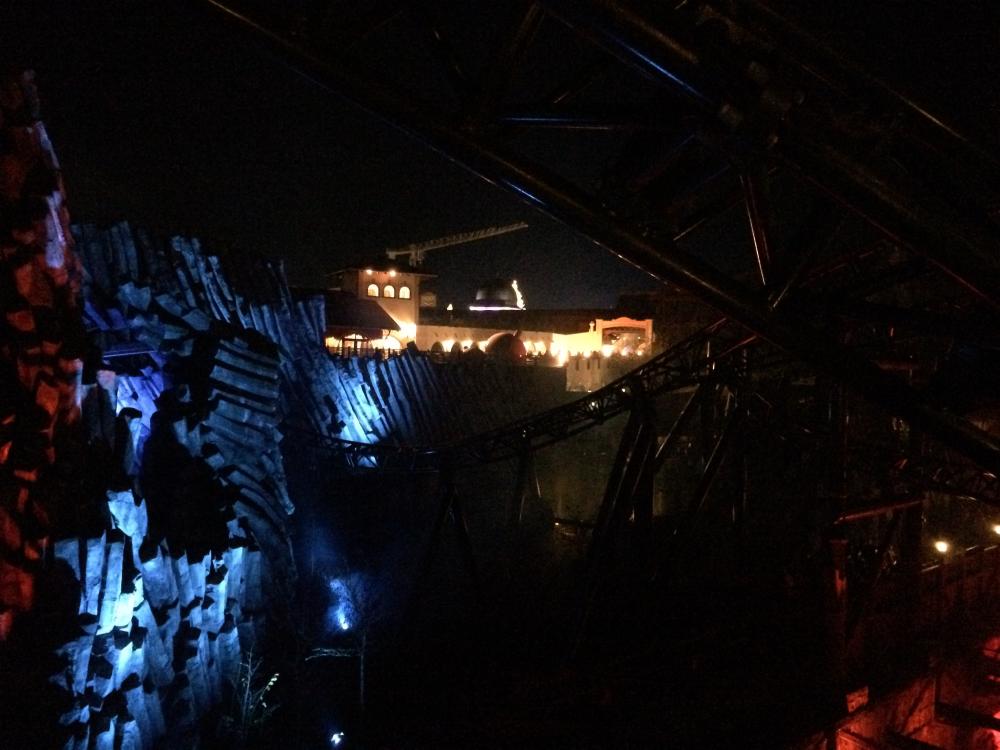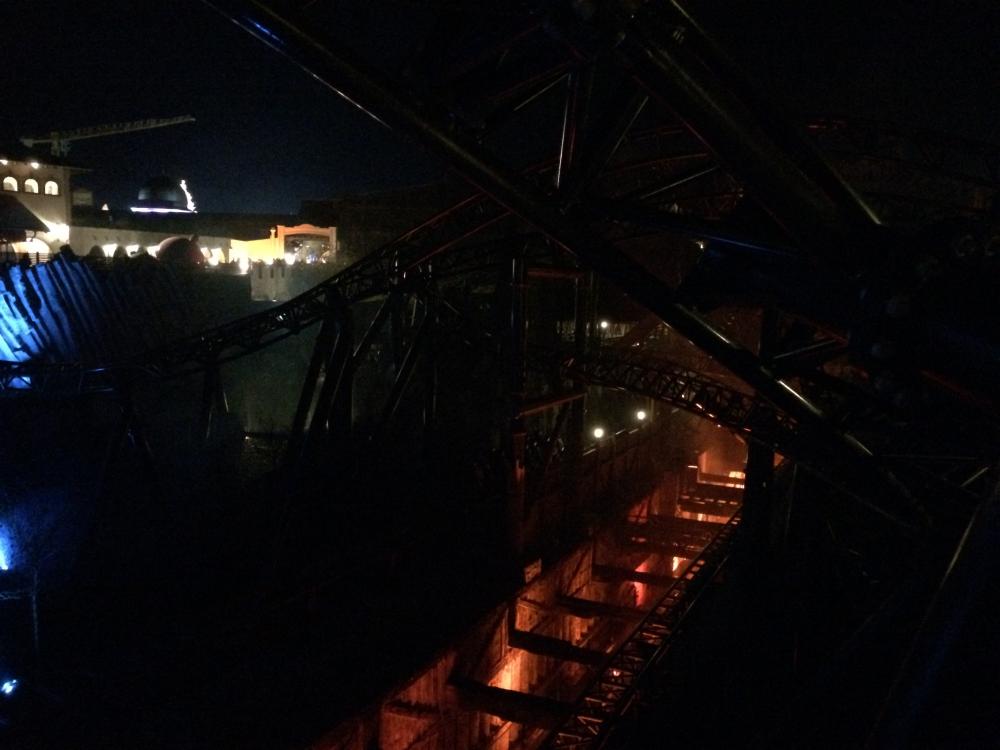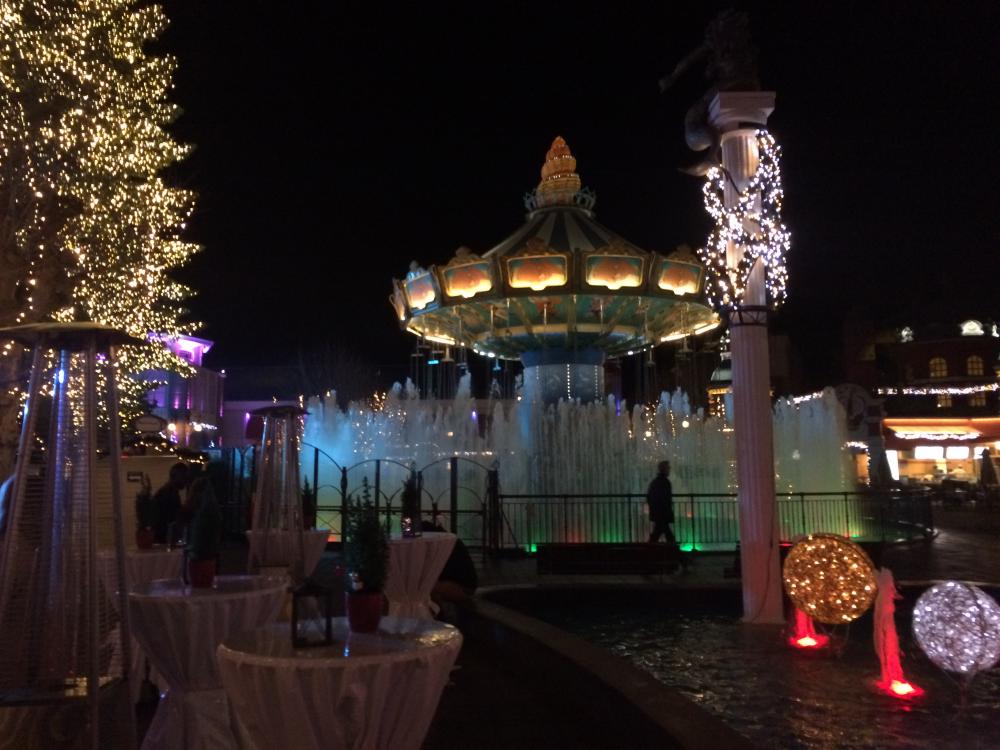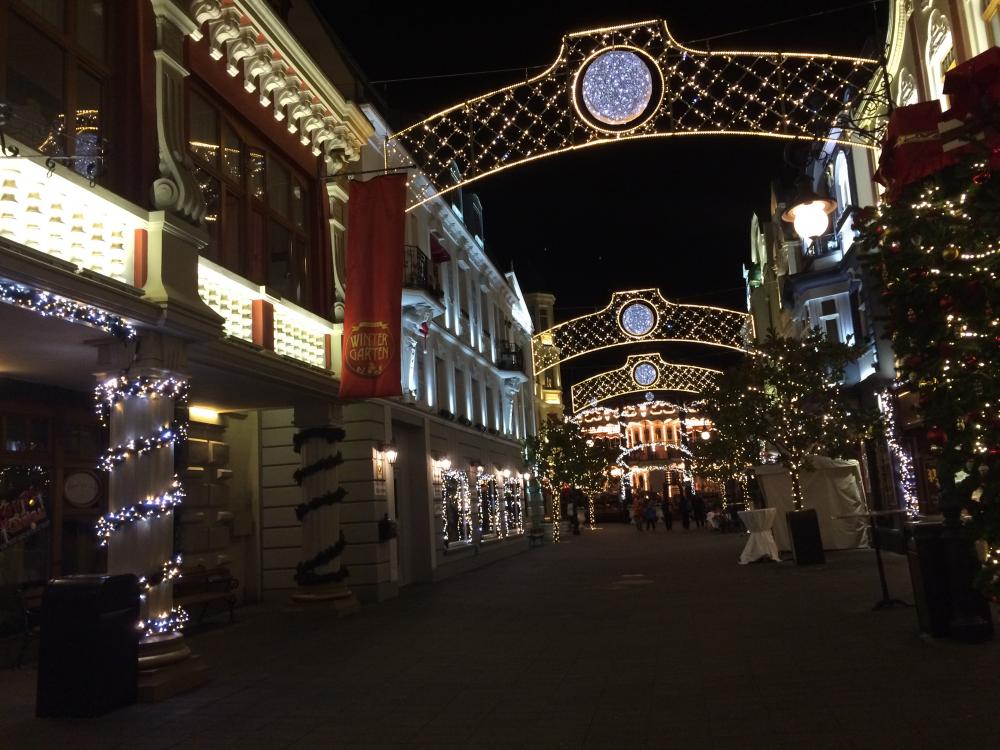 Absolutely stunning. I don't think these photos give the park justice.
The park at Winter also plays home to not one, but two night-time shows. The first one of these uses the park's ice rink where numerous costumes performers actout. The loose plot basically comes down to something ruining Christmas and someone coming along saving it and ending on a firework finale.
The second show features a projection/fire show around the Chiapas ride plaza. Unfortunately no photography was permitted (Phantasialand are quite notoriously for being one of the stricter parks for this), so I wasn't able to get any pics as I didn't fancy getting shouted at in German.
I definitely enjoyed both shows for what they were but wouldn't necessarily say they were out standing. They certainly weren't terrible either. Perhaps my insufficient German didn't help.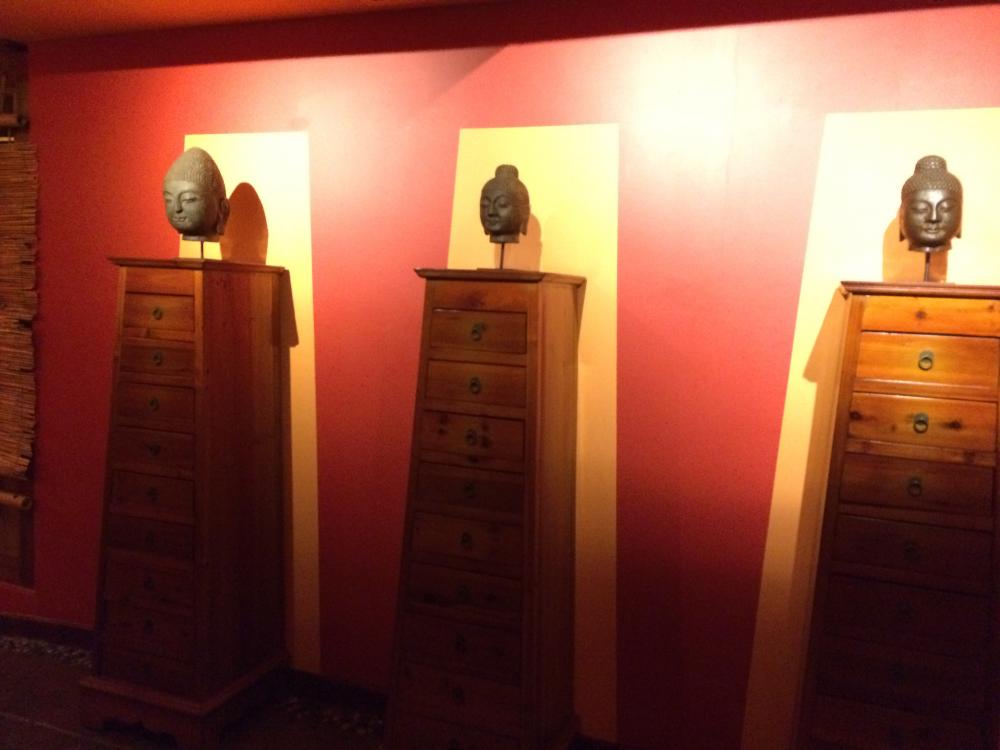 During my visit  I was very fortunate to stay at Hotel Lingbao, which was just stunning. I absolutely fell l in love with the place from it's oriental styling to it's quaint surroundings. Many of the items in this hotel are said to have actually come from China itself.
Would strongly recommend staying here if you can as it's definitely worth it. Otherwise H+ is a suitable place if you are on a budget.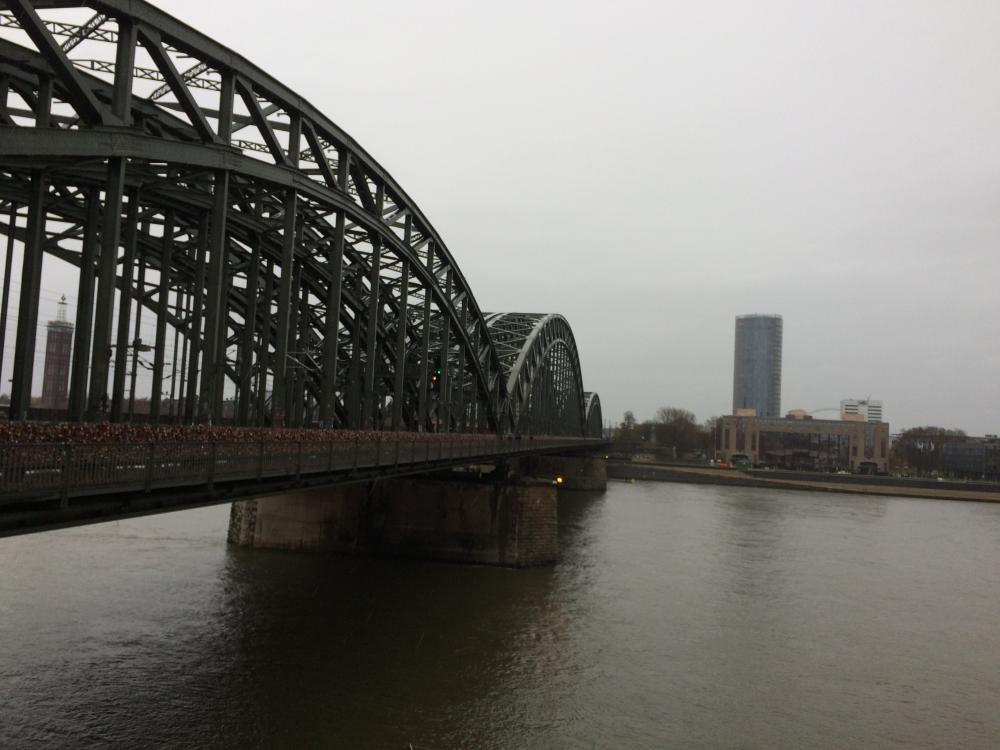 On the second day, we ventured (or should I say attempted) some cultural stuff in Cologne. Unfortunately this wasn't as successful as hoped due to the Chocolate Museum being closed, but we did what we could out of it.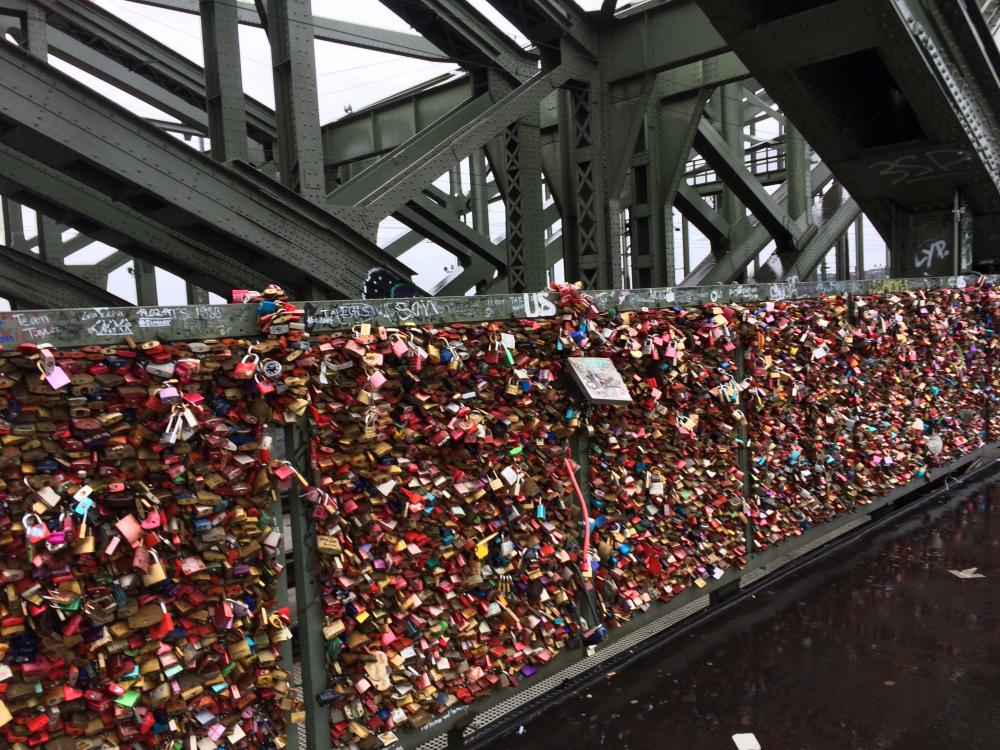 Cologne Lock bridge.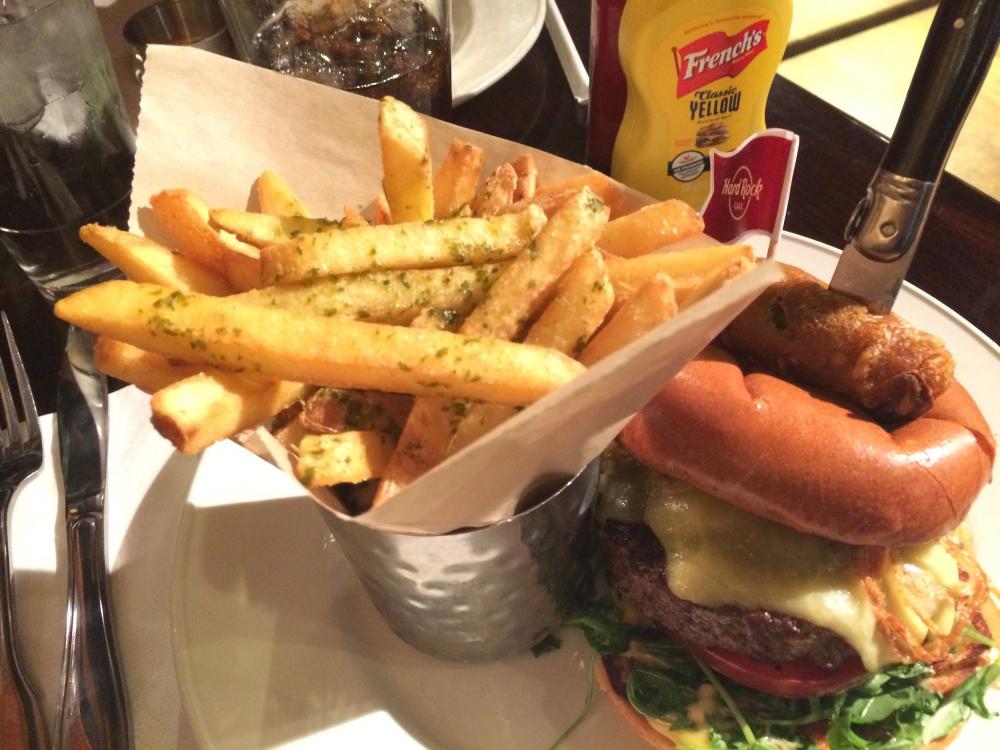 I also had my first Hard Rock Cafe experience here. I strongly enjoyed this (however Tomb thought it was average). Not sure how others compare.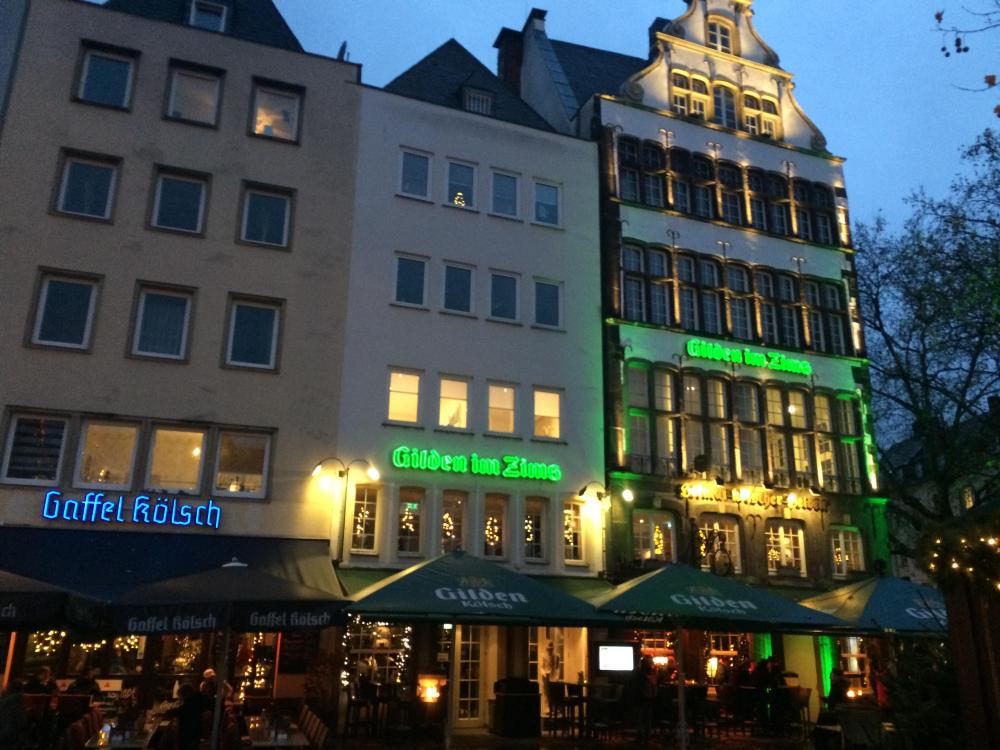 Old Cologne. Sadly most of Cologne is modern brutal buildings. I'll let Basil Fawlty do the explaining.
Tradional German Market, we actually visited two but I definitely preferred this one.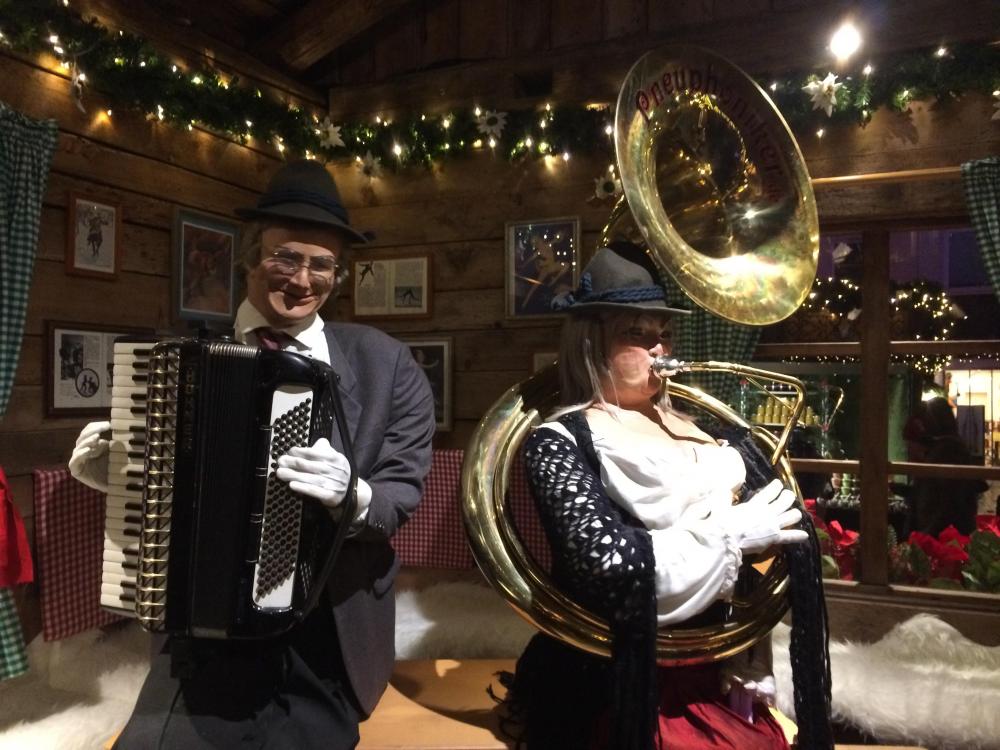 Random animatronic goodness. You can pay a euro for the duo to play a tune of your choice whilst drinking beer.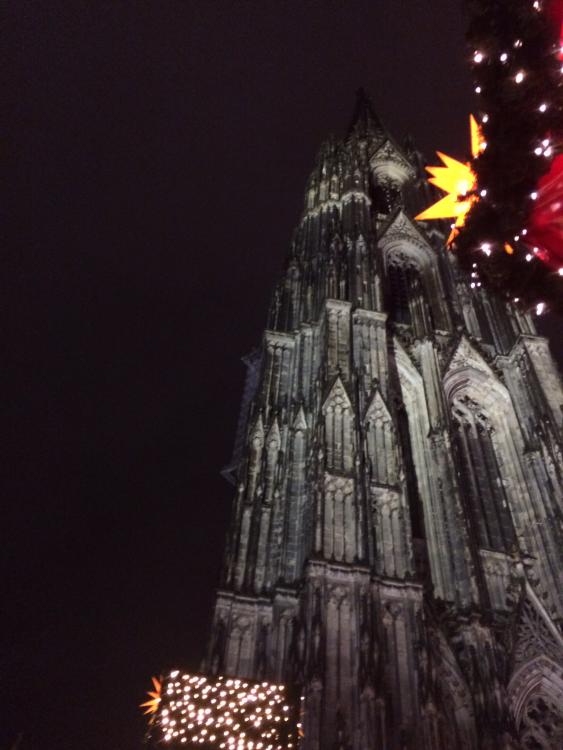 I will end this update with Cologne Cathedral at night. 
If the closed season becomes too much, just book a winter trip to Phantasialand (opening hours vary). Merry Christmas!