The Wickerman marks a noticeable and remarkable  change from previous Secret Weapon coasters. Not only does it aim more towards older families (over thrill-seekers) but it doesn't feature a ground breaking element (if one can excuse their previous claims. It's made out of wood too by the way. This review contains spoilers.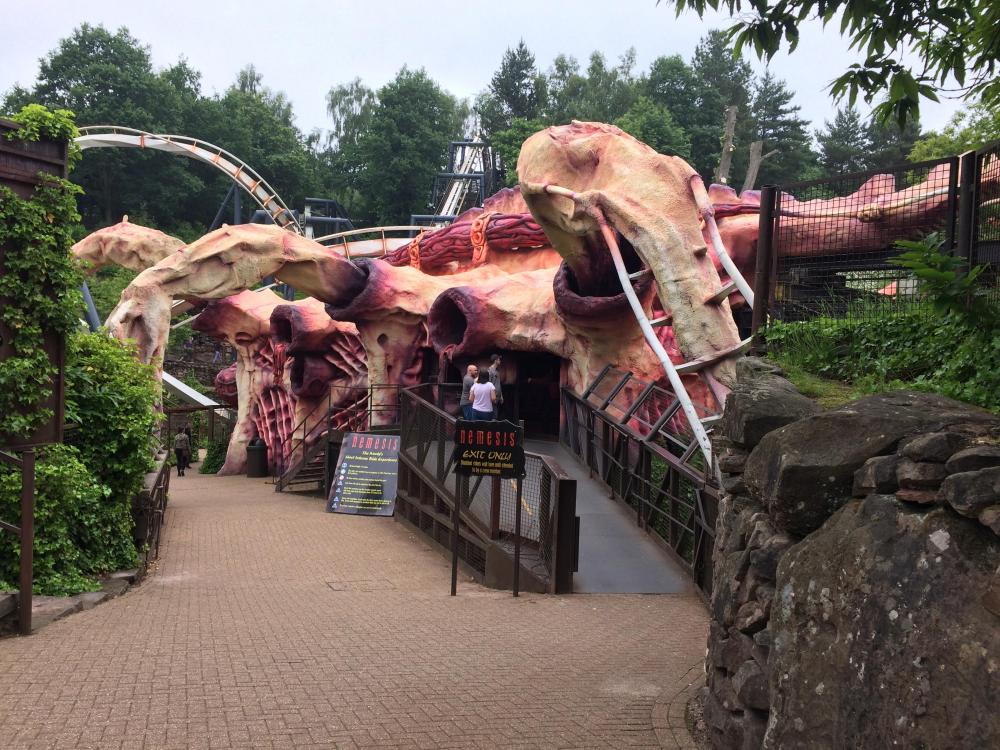 Now enthusiasts, fans and the like have been wanting   a wooden roller coaster at Towers for years. Previously with little success, until now. Cross Valley was cancelled and for years, Wooden coasters were deemed unmarketable. It perhaps doesn't help the majority of U.K. park goers only have Blackpool and Stampida (at a push) as notable comparisons to wooden coasters. 
As time passed, the idea of a Woodie gradually warmed up. Attraction designer John Wardley had always wanted a Wooden coaster at Towers. A Wallace and Gromit themed coaster was just one of many ideas.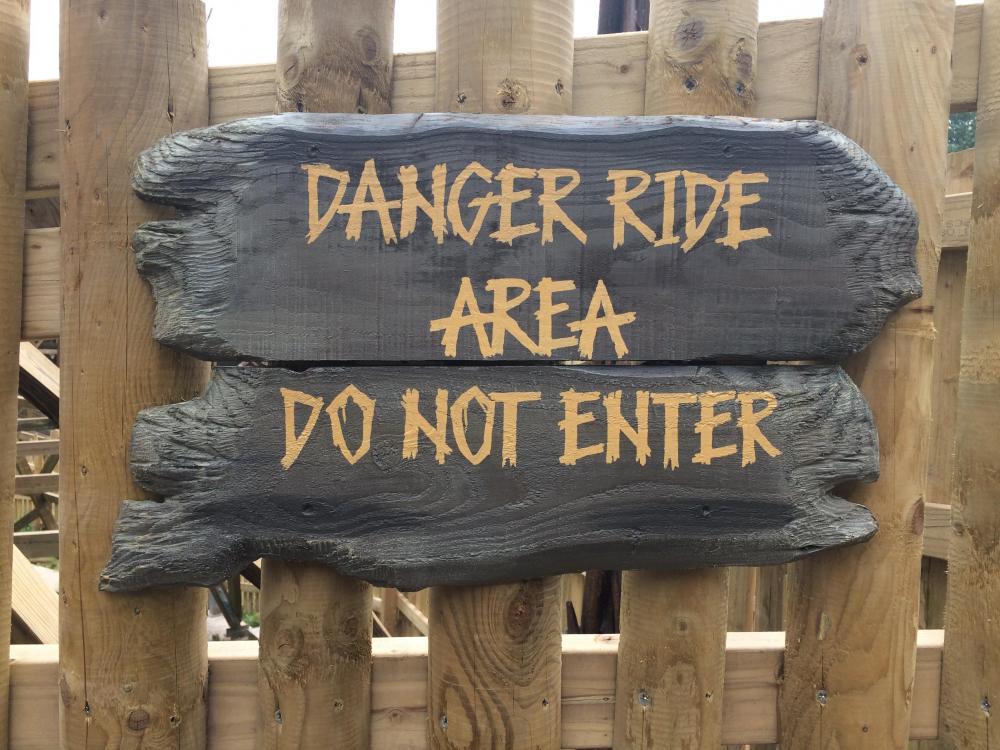 Years later and the concept for the then labelled SW8 was announced and met with mixed reviews. Many were let down and concerned by the ride's apparent small and mundane layout, whilst others were concerned of the ride's theme.
Construction progressed and again marked a remarkable difference from previous SW projects. Whilst the others were somewhat more secretive, the park in this case almost wanted more to know of what was to arrive. Windows, posters and video teasers frequently appeared, giving visitors what this future attraction may deliver.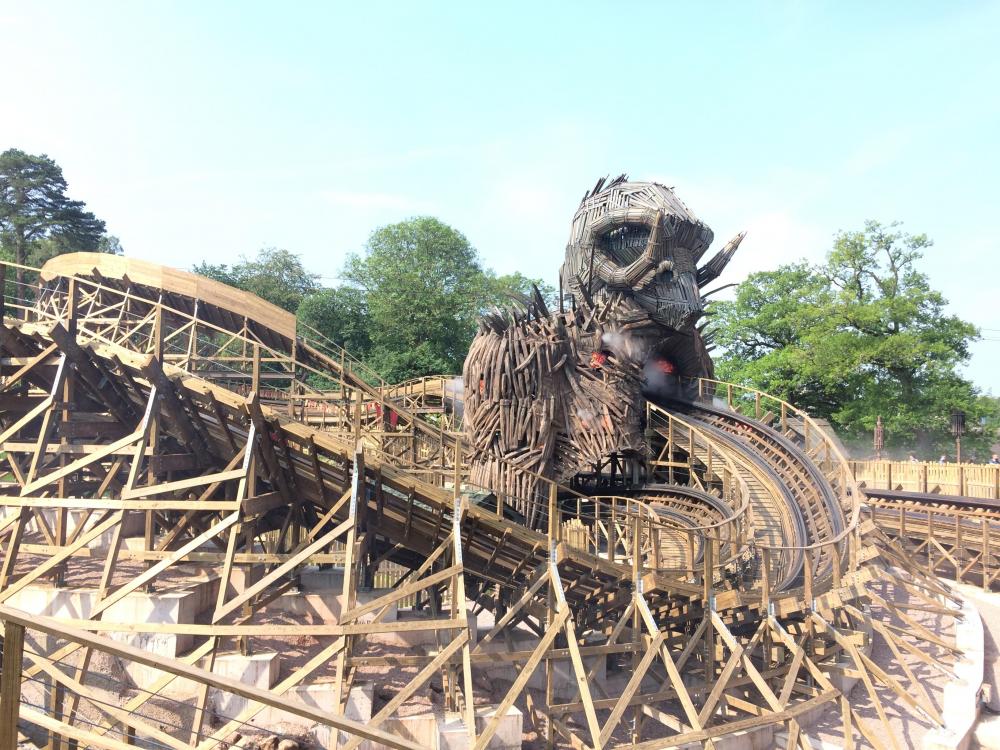 After numerous unfortunate weather delays (which seems to be a recurring issue with SW rides), Wickerman opened to the general public. Aside from it's reliability it was met with mostly positive reviews and some saying it was the best thing at the resort to date.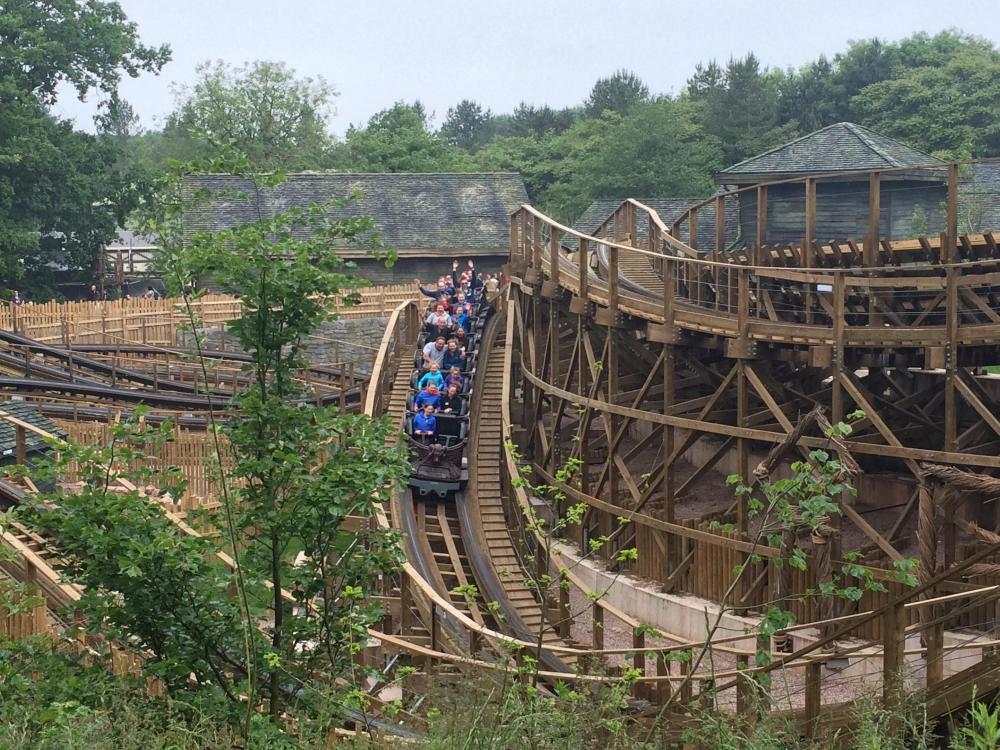 Being the first Woodie in the U.K. since 1996 and at a Merlin park, many could regard the ride as highly successful. But how? The ride doesn't feature a notable world's first?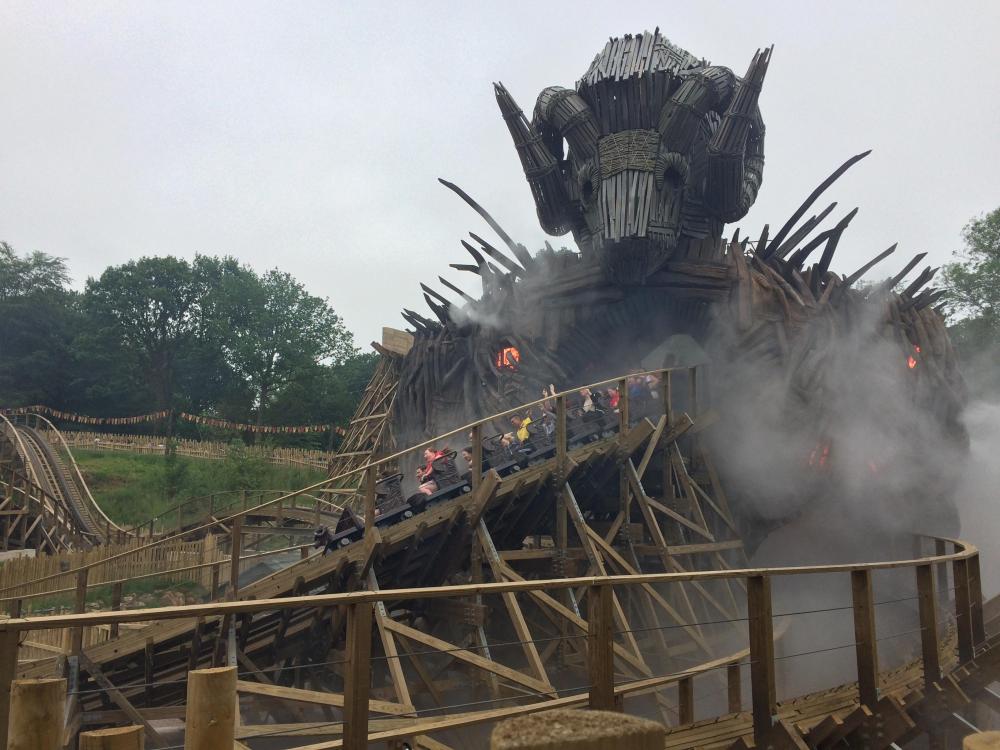 The Wickerman does not need a world's first element, the ride is a complete package. An experience.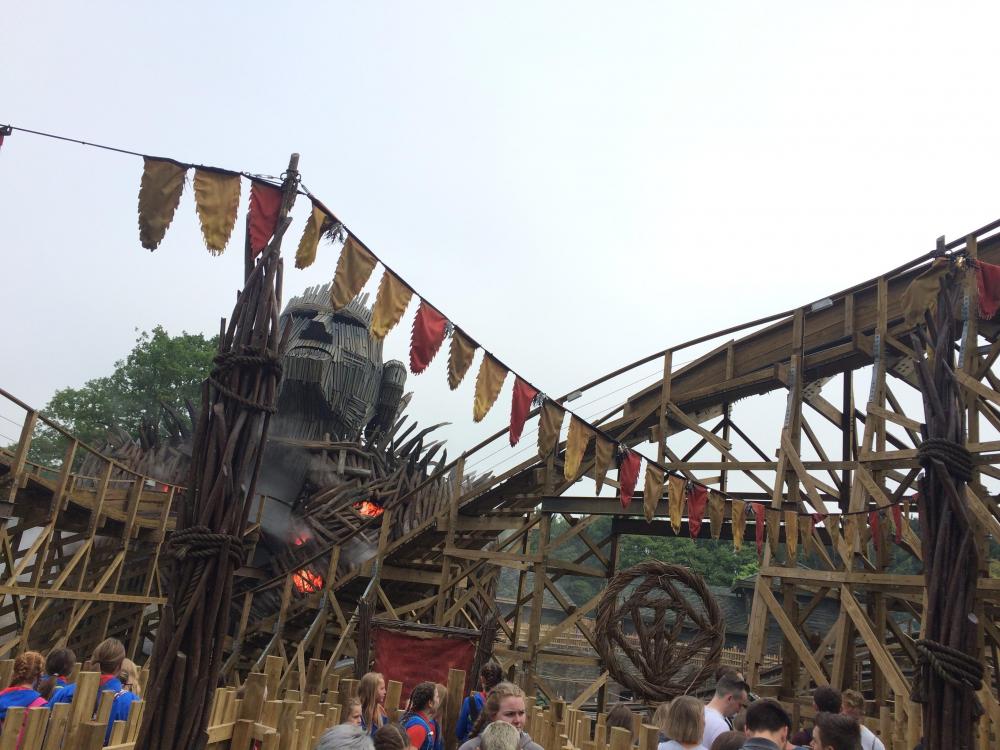 It all begins from the moment you enter the queue line entrance, welcomes by a sign that is effective and blends in without being too garish or generic. There may be Pirate attractions around the corner, but the ride fits in almost like it has always belonged there.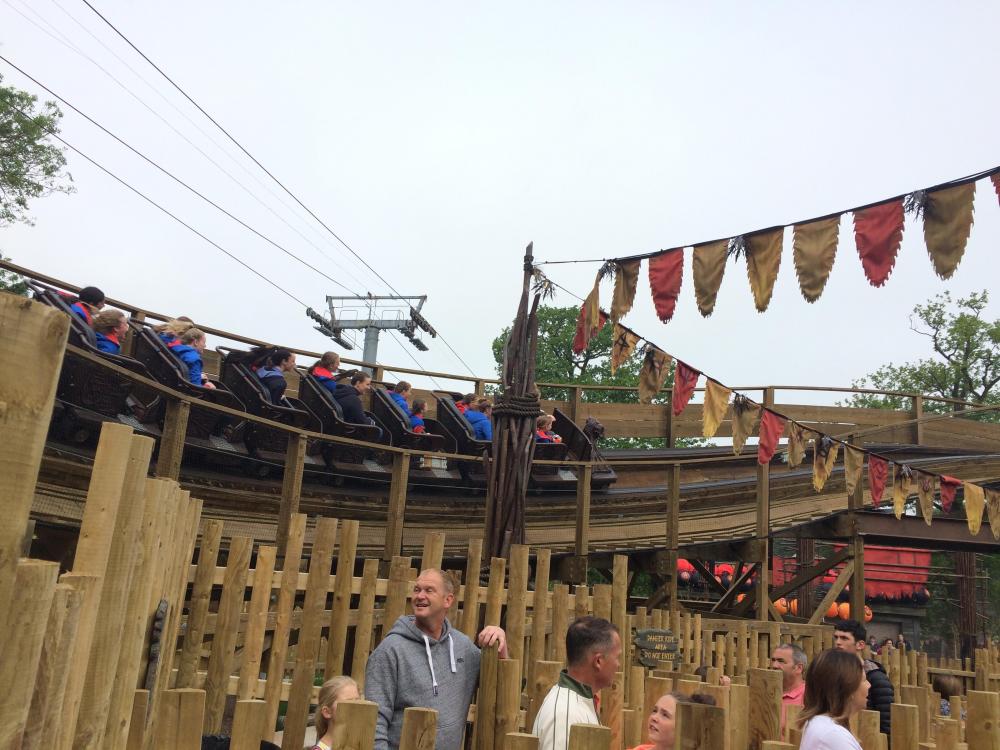 One may argue, too many newer attractions uphold bland and repotive queue lines, frequently resorting to 'the cattle-pen' layout. Not Wickerman.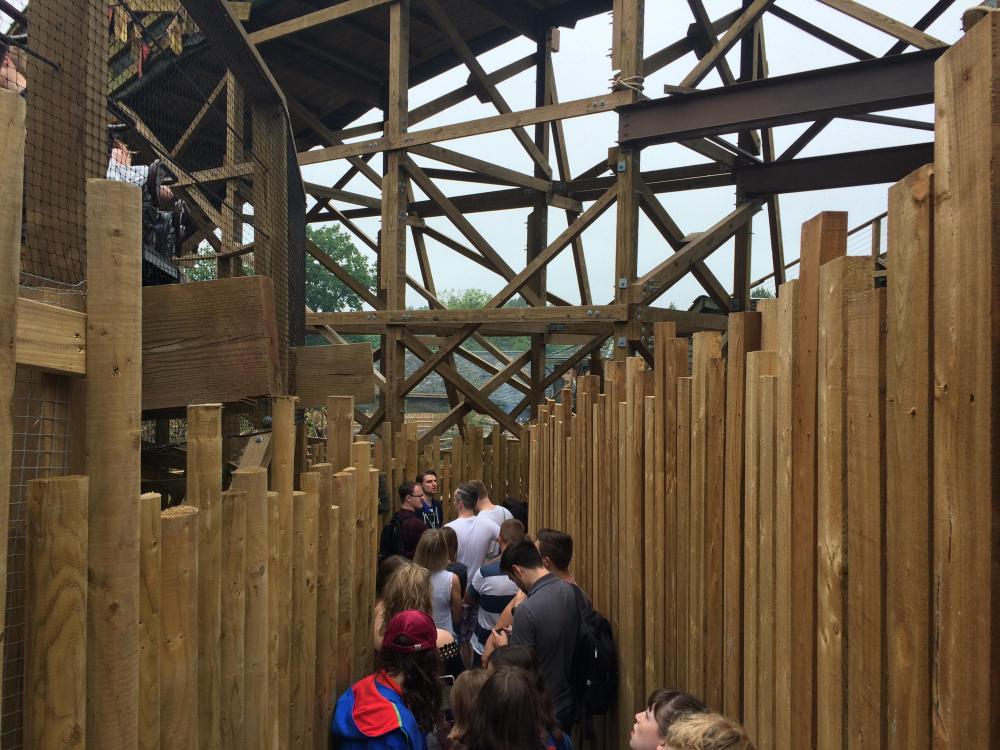 The ride's queue gradually progresses up hill, managing to showcase the ride whilst seeming to head away from it only to become nearer. This queue line style is reminiscent of Tussauds designed rides such as Nemesis and Colossus. The noticeable theming such as buntings and different zoned audio in places, is a welcoming addition. 
As we become nearer, we reach a baggage hold and then enter into the pre-show room. The show isn't the longest but delivers a short but sweet delivery into setting the scene and storyline. 
We now enter the station itself, where the pens (gates) await to open taking the next riders onto the train. The thematic announcements, lighting and styles combine nicely to the already impressive setting and atmosphere.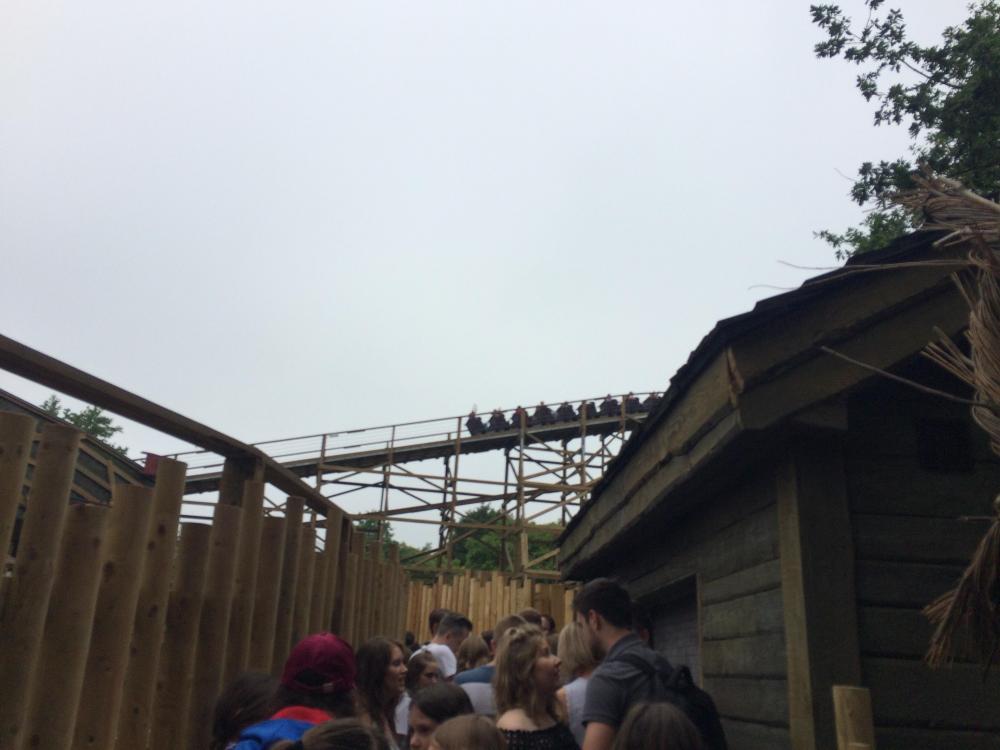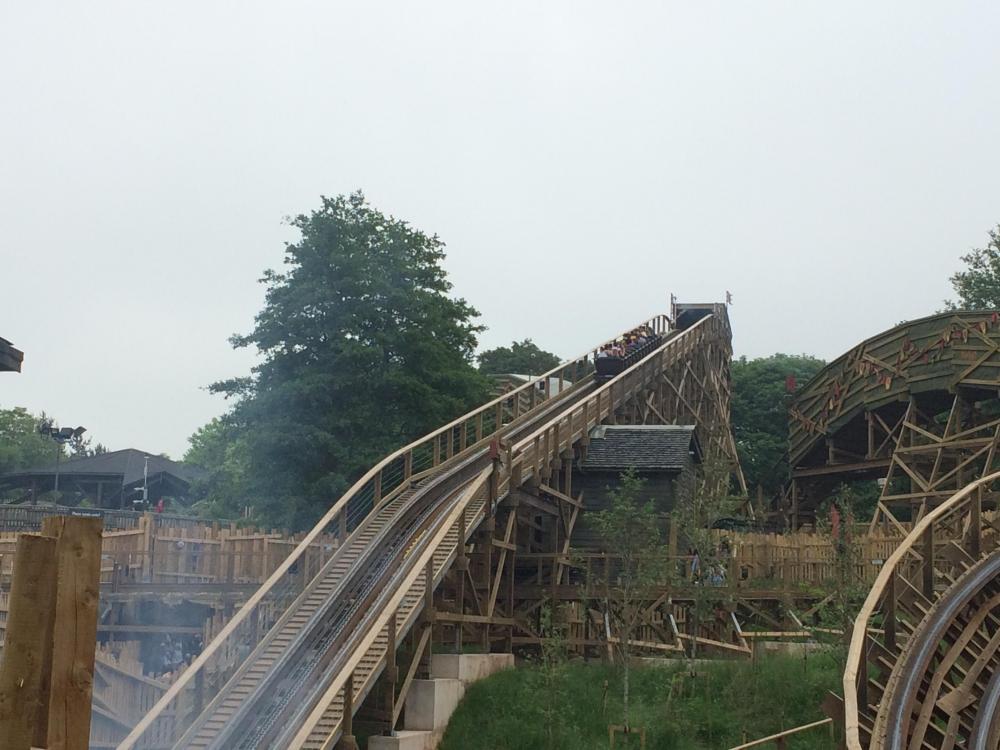 The ride takes a slight drop out of the station through a 180 curve and we pass with some speed before reaching the lift hill after another 180 turn. It's not the tallest by any means but still looks impressive height wise.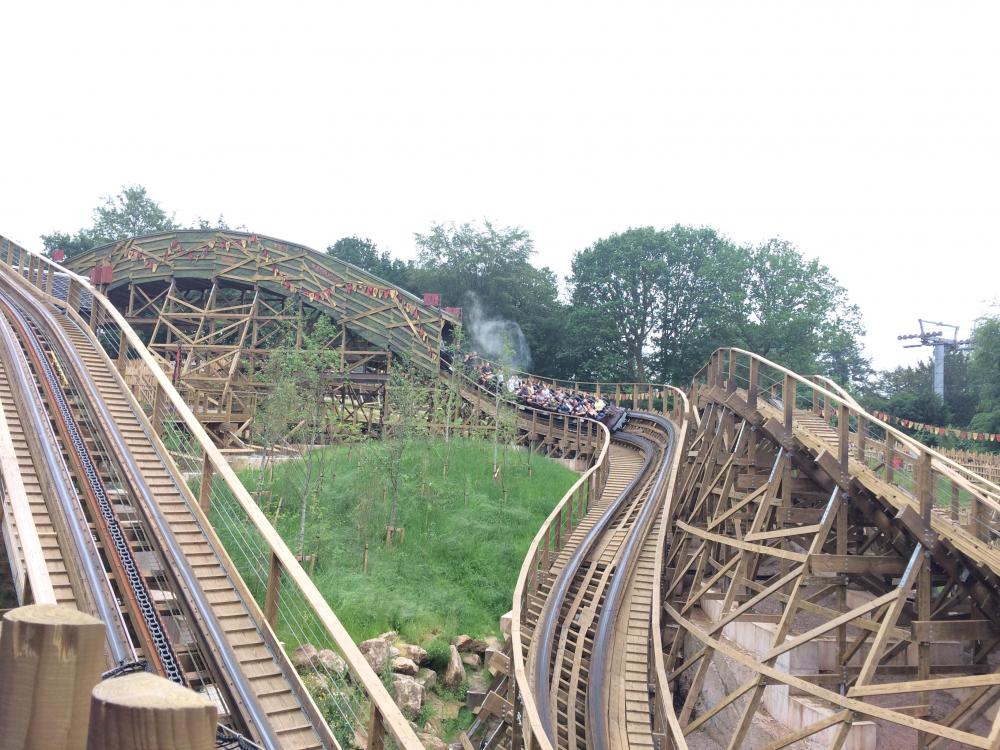 We then enter another curved drop (this time enclosed) before we gradually drop. The ride from here features numerous hills, helixes and turns as the train races around the circuit. Several times interacting with the impressive Wicker statue (filled with smoke and fire effects). It's not the longest, fastest or tallest but makes for one exciting ride.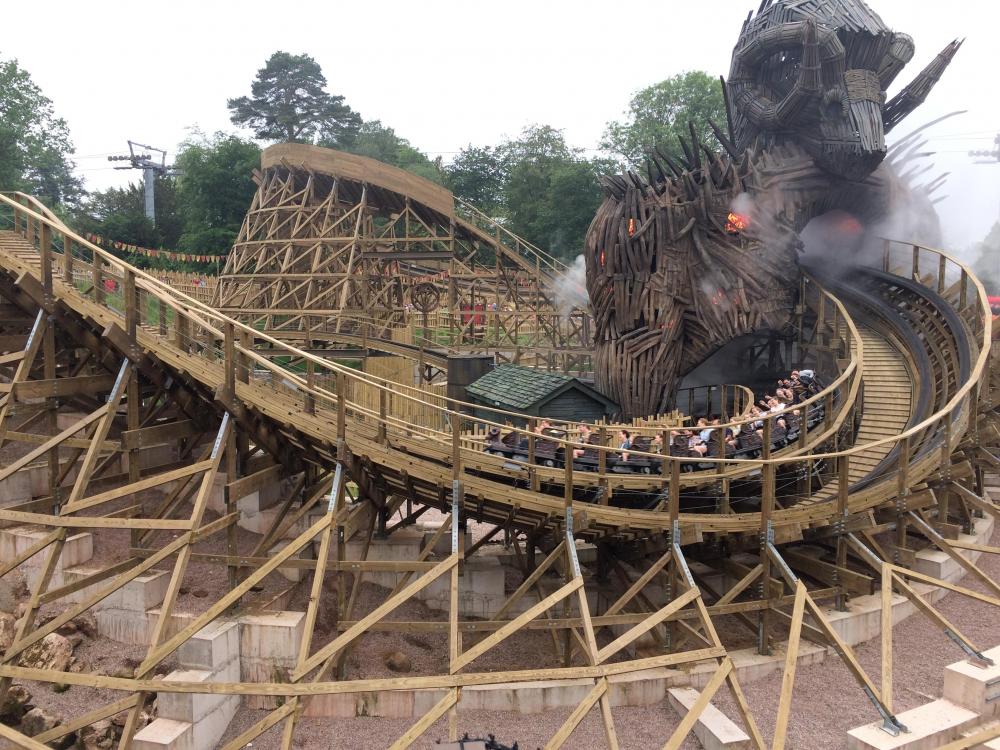 The ride ends after a final small banked curve and enters the first of two break runs. Numerous times smoke and light effects activate, as the train slowly returns to the station through an enclosed tunnel, the third one in total.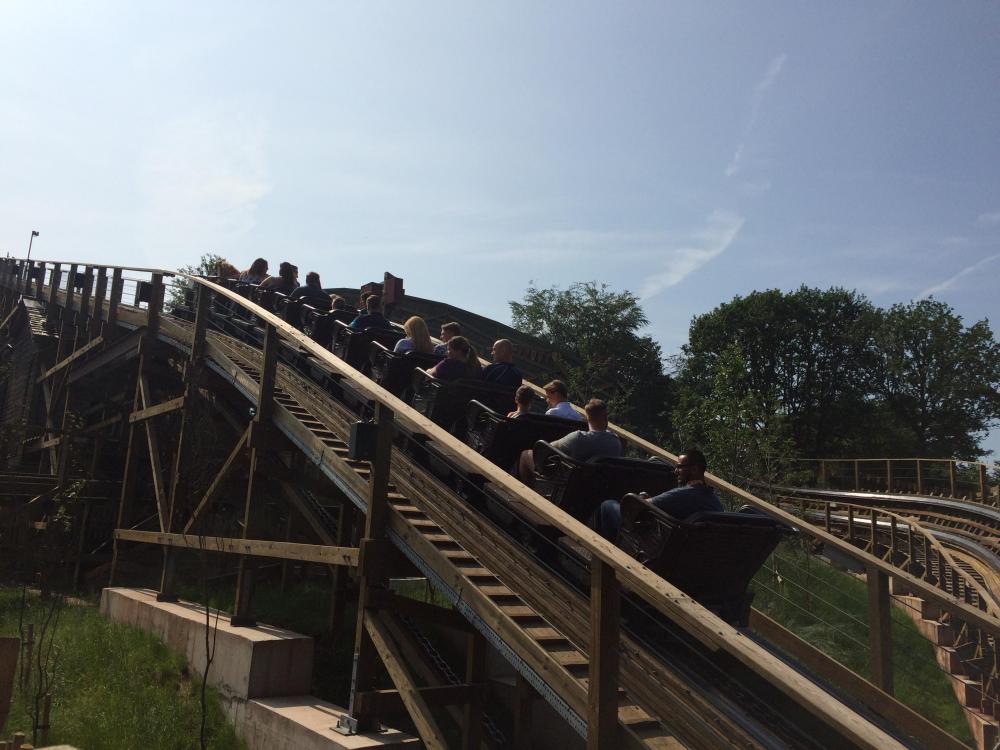 The ride's trains are immaculately themed, replicating a Wickerhead and can carry upto 24 riders per train. There are three in total resulting in a theoretical throughout of just over 950 people an hour, which isn't a bad throughout.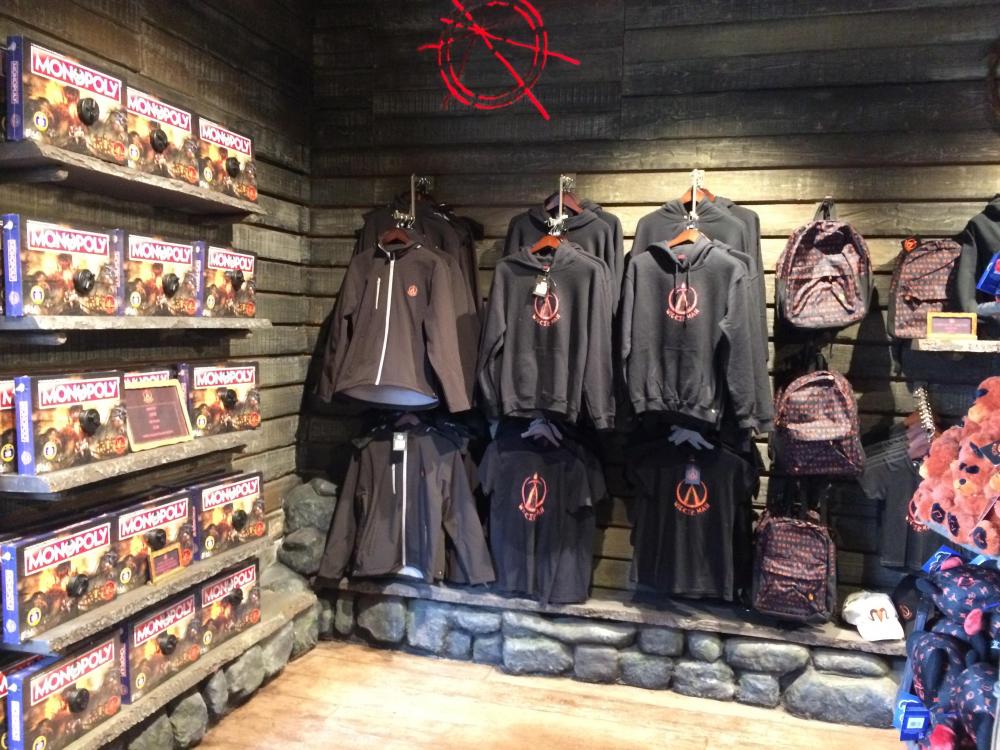 The shop is also surprisingly well themed (and looks even better in person). It features plenty of Wickerman merchandise, from your usual T-shirts, trains and keychains  to the more unusual Wicker models and wood pieces.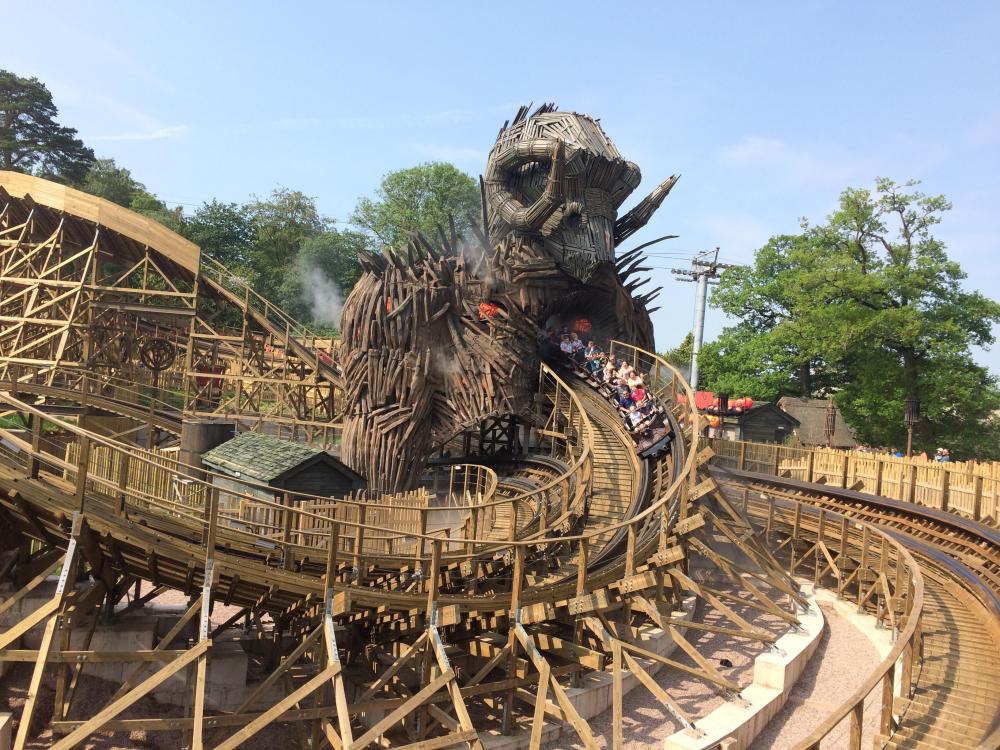 How does it stand amongst other Woodies? 
Balder has airtime, Wodan has theming with relentless pacing  and Joris has the fun racing elements with niche features.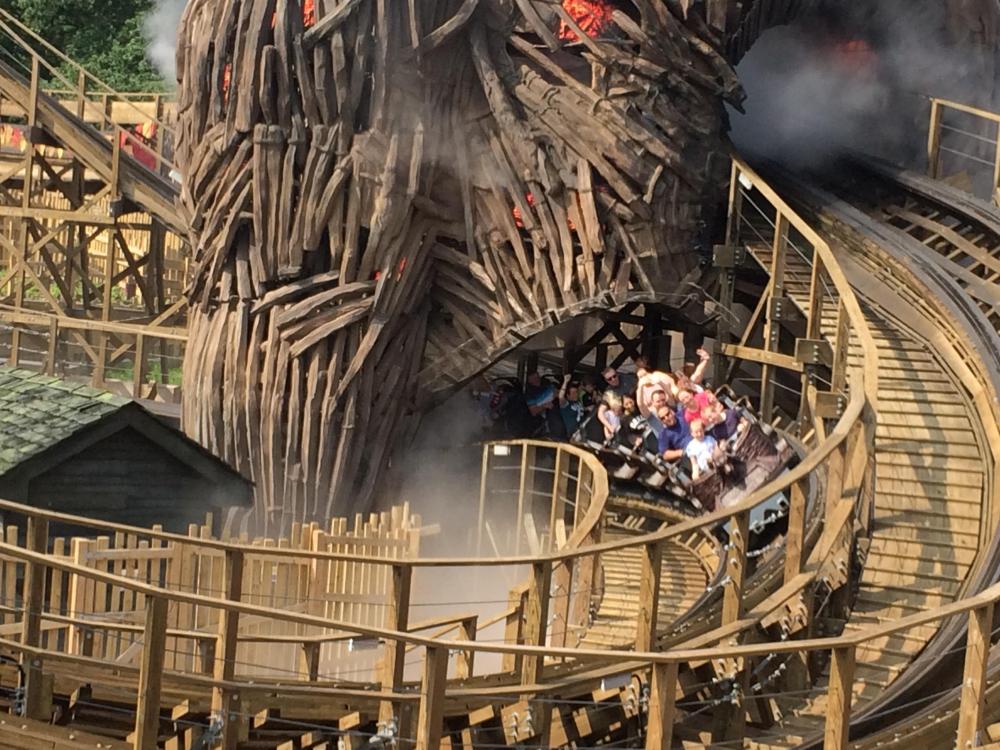 The Wicker feels like a  complete experience attraction and feels like it takes some elements from these. The ride's first drop features some surprisingly good airtime (especially towards the back), there's some great theming and impressively forceful areas within the attraction too. 
One could argue it weakens  towards the end a little. However it still offers a highly enjoyable layout. John Wardley is said to have made some improvements to the first drop of the ride.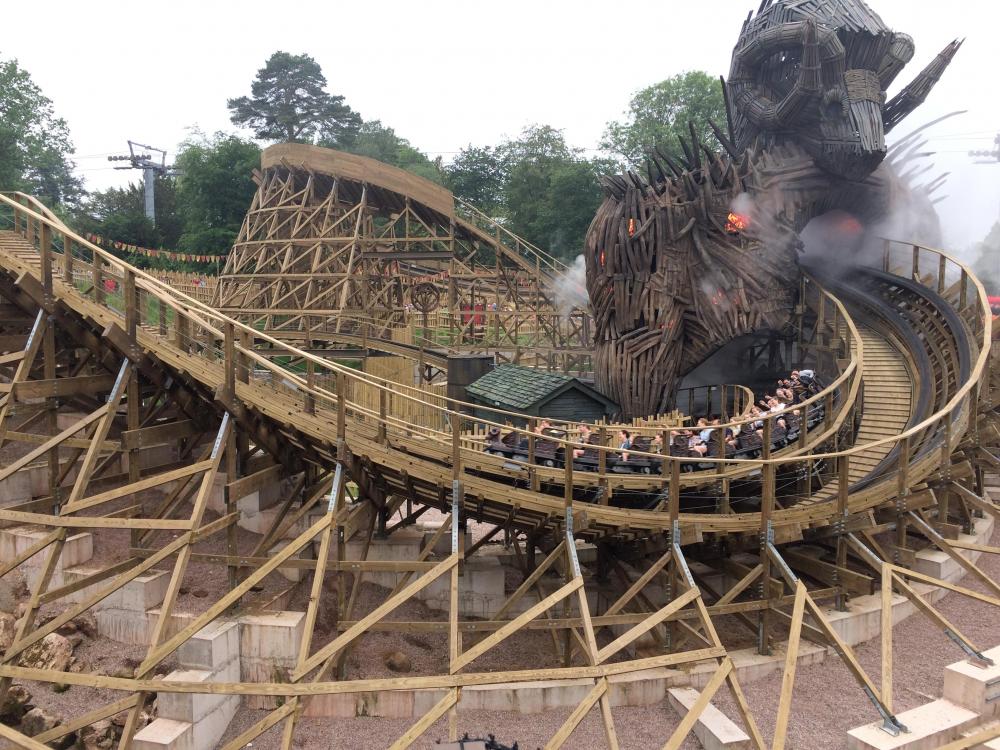 As it currently stands, the ride is now my favourite Wooden coaster in the U.K. and joint second favourite in Alton Towers. It may be the most immersive attraction to open in the U.K. since Hex.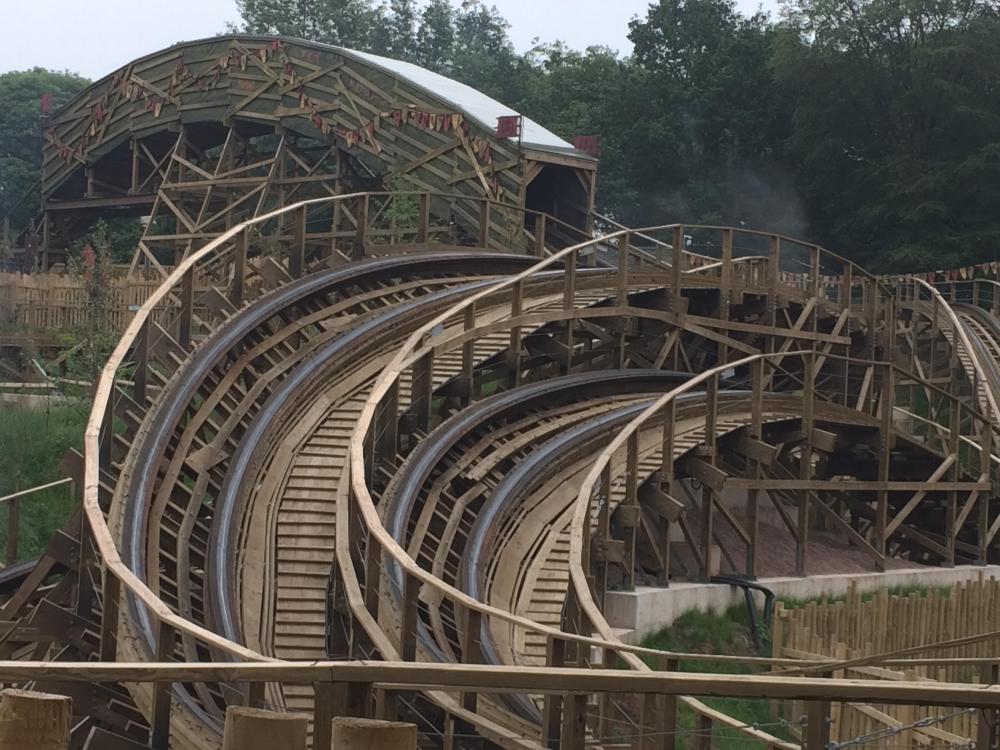 Honestly speaking, the ride would not look out of place if it was located in Efteling or Phantasialand. 
Unfortunately this is where these comparisons end. 2018 for Towers is a high-end investment year and the park should be in top form. If only this was the case.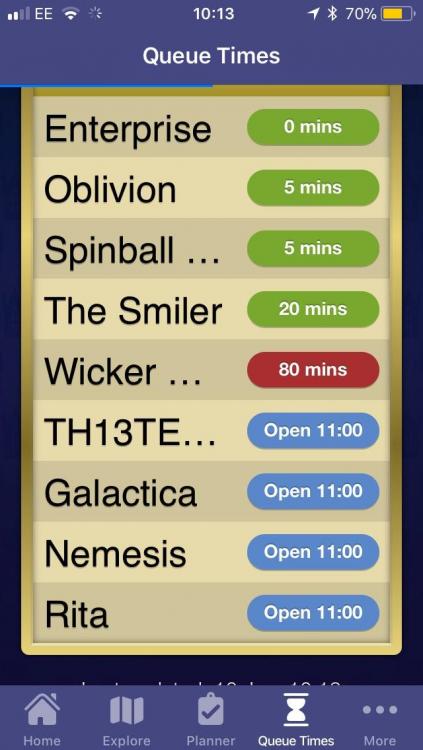 The park still continue to face operational cuts  
as parent company Merlin see the park as struggling despite numbers gradually returning. This has resulted in mothballed kiosks, staggered  openings, reduced hours and deductions to capacity. Even baggage holds have disappeared. 
On my second day visiting, four of the main coasters broke  down simultaneously,  resulting  in longer queues and complaints. Whilst this could have been an unfortunate coincidence, it does question whether there have been further staff reductions. I don't recall witnessing this on previous visits. Not to this level anyway.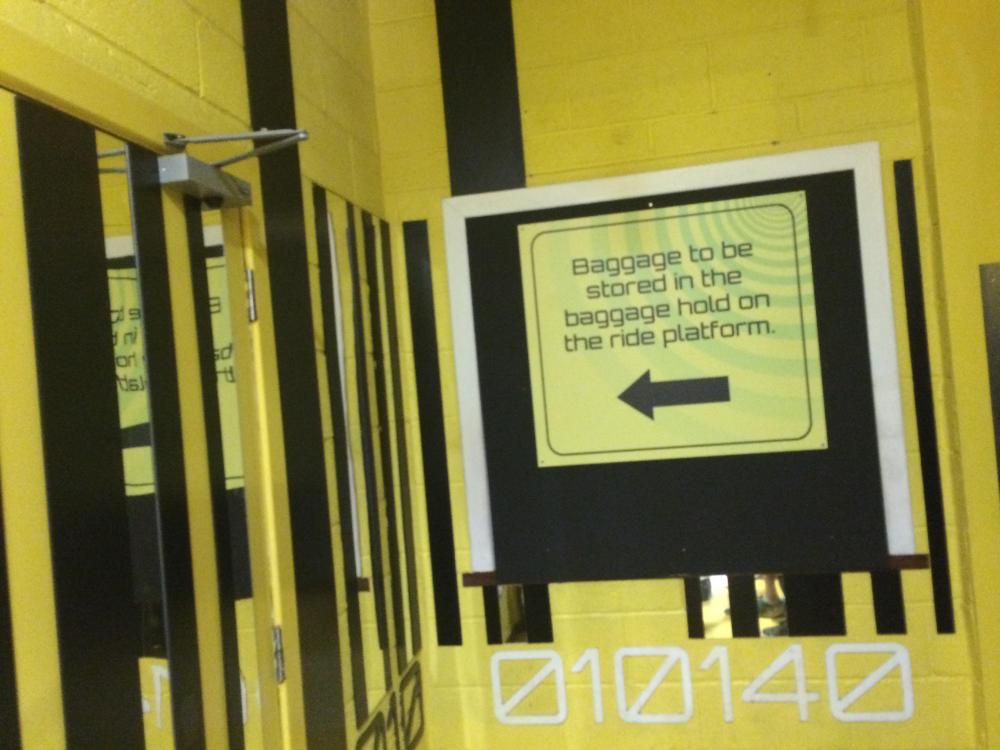 It was also a 4pm close, which felt too early as lots of people were still around after 5pm. The Rapids also seemed short of boats and the monorail no longer allows people on the platform unless the train has stopped. This has reduced the capacity significantly.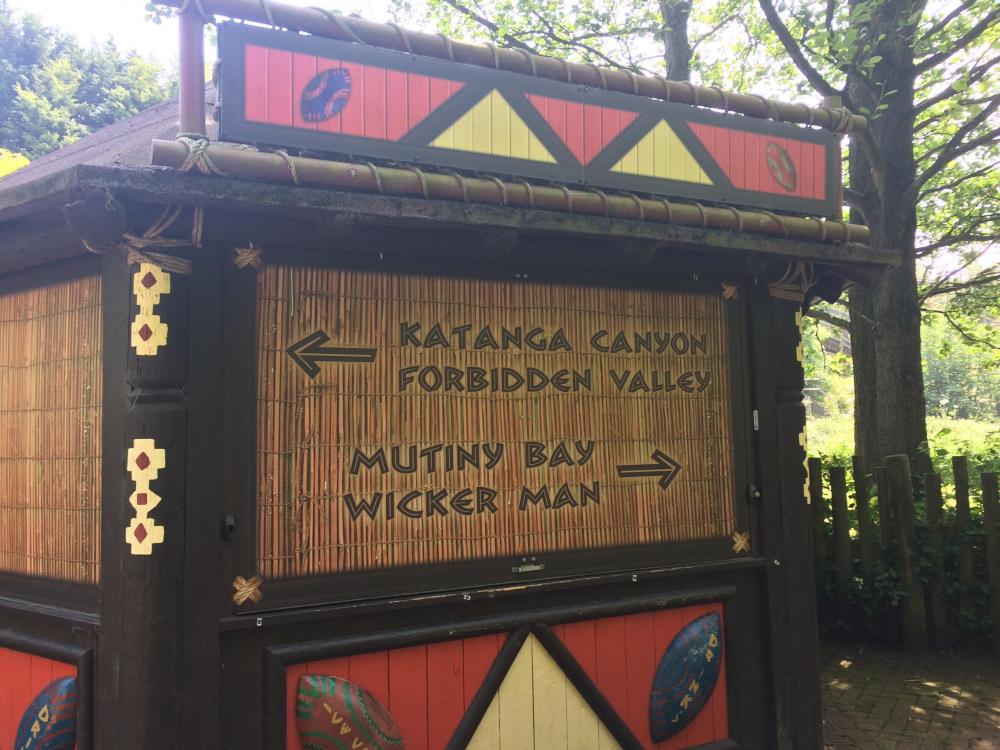 Europa Park have managed to reopen their rapids after a major fire and relocate most of the food offering. Meanwhile at Towers, we still have Toadstall and Sub-Terra closed after 2-3 seasons and food outlets remaining closed on super-peak days. 
I understand both parks have different structures, but it is disappointing that Towers is being financially starved and limited in such a year. Just to please faceless shareholders, turn an even bigger profit and build Legoland clones.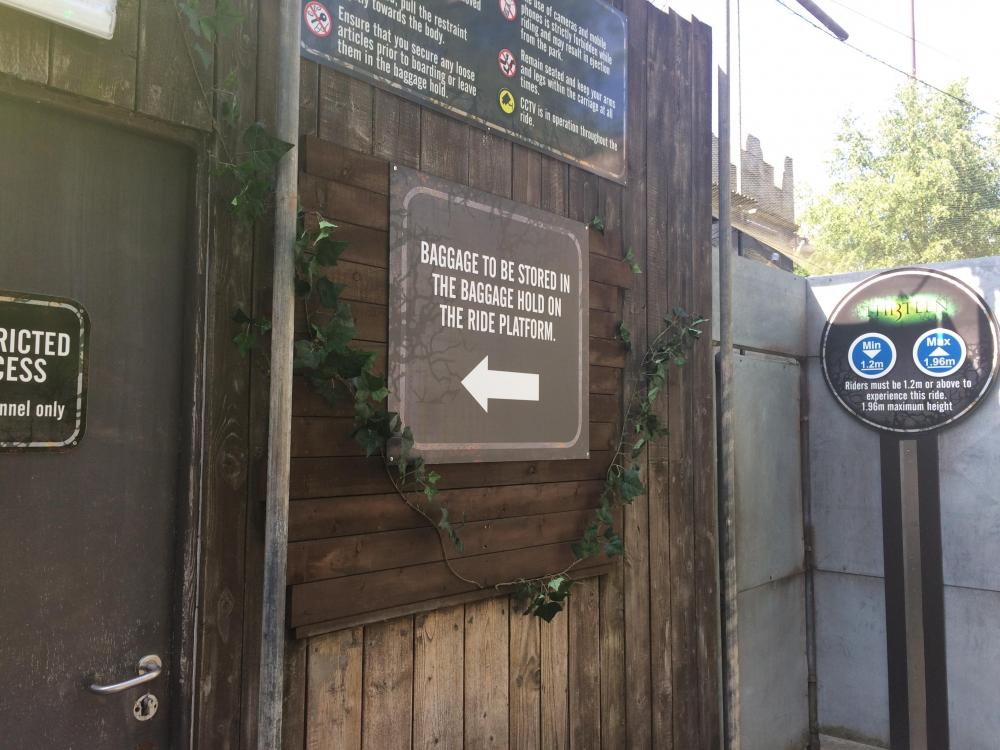 I do also worry how Wickerman will age after it's first couple of seasons, especially considering Merlin aren't known for great upkeep. 
Will the baggage hold still exist? What state the pre show holds? How re-rideable will it be? The state of The Smiler, does not hold much reassurance. The ride looks rather grotty and many effects remain broken. Just one effect is still working in the projection room. I'd like Towers and Merlin to prove me wrong with Wickerman. 
Right, I think it's time to go back to the positives. The conservatories and Pagoda look competitively better after their restorations. Duel seems a noticeable improvement in most areas, whilst there is still room for improvement, it is believed to be a working project. The staff also seemed particularly friendly too.
Wickerman is an excellent coaster and will hopefully pave the way for great things in the U.K. all Towers need to do is maintain and look after it. All we need is for Merlin to give Towers more budget and  put them off budget cuts.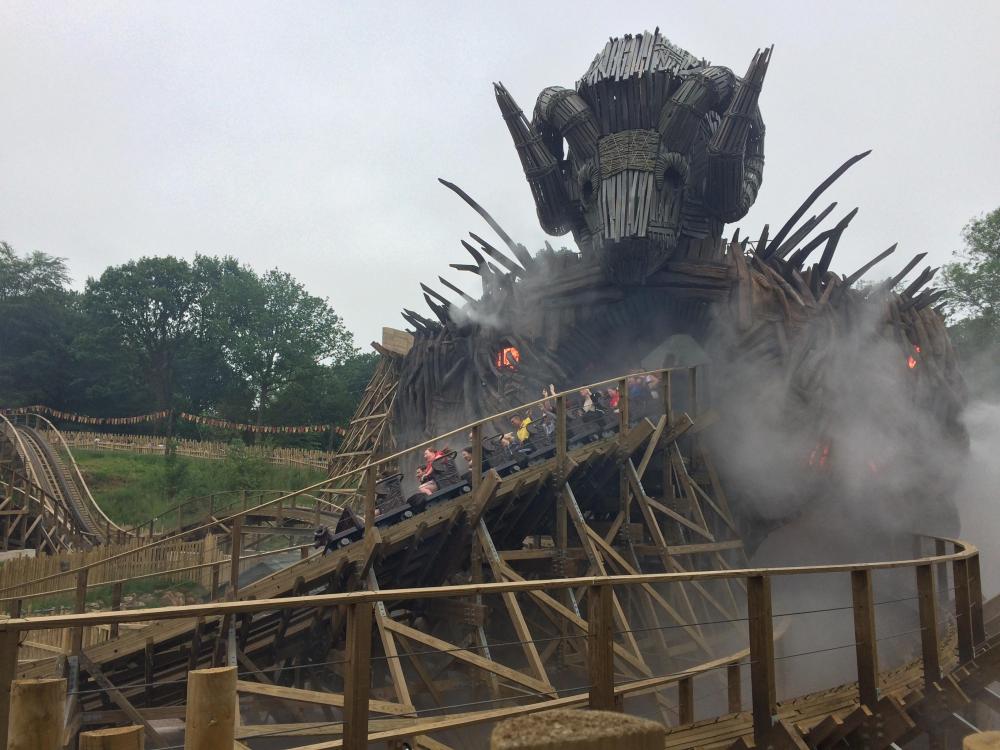 Wickerman 
Nine Out Of Ten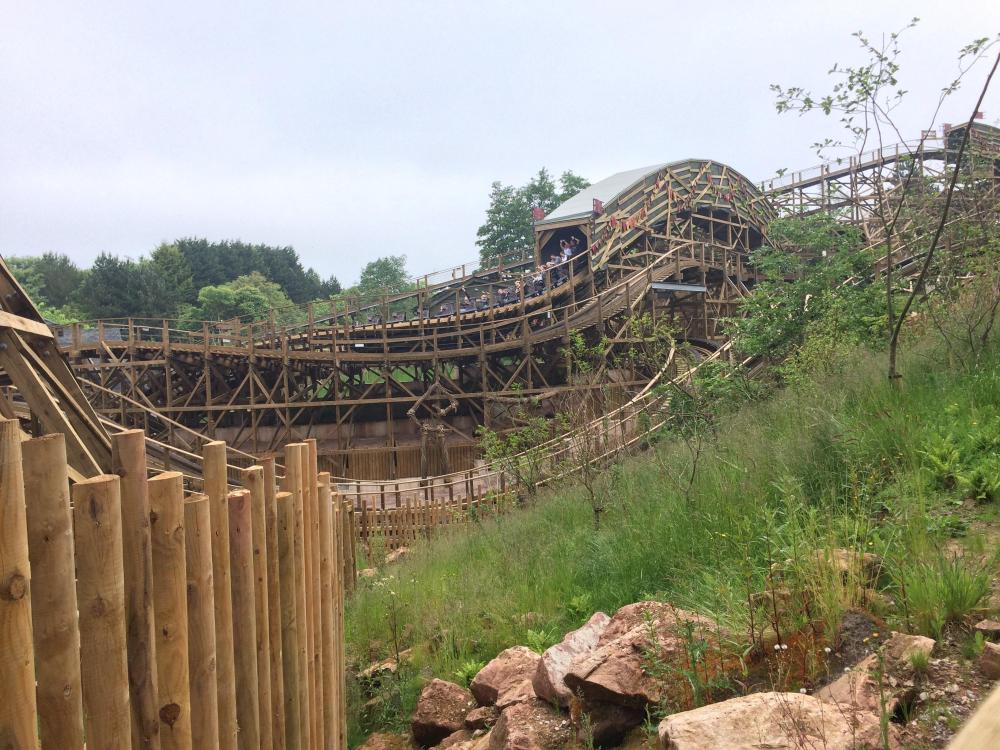 2B669A04-336E-45CF-B0A8-F89E9166BA41.jpeg