I'm going to go via the park layout when talking about the rides here, its easier then trying to remember the order (Millennium Force will be the exception).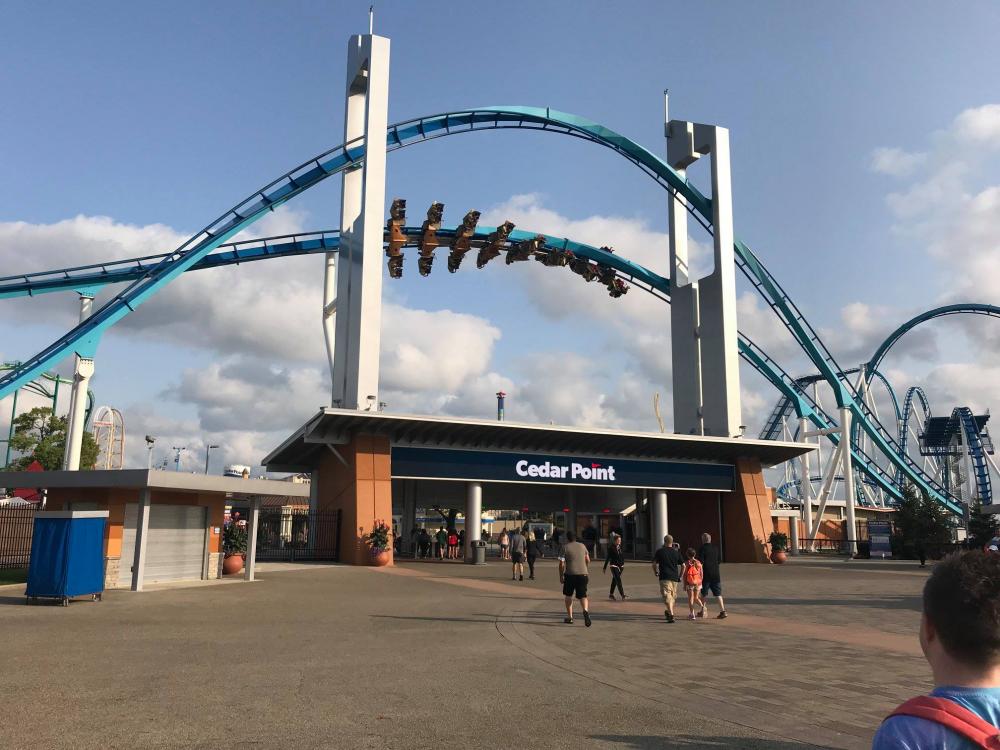 Ah Cedar Point. Ever since I first got properly into rides in 2003, seeing the Top Thrill Dragster documentary on Ch4 (I think), I've been endeavouring to get out there but things stopped me. But no more.  The first thing that surprised me really was the park layout. The front of the park is absolutely loaded with attractions, Raptor is right on the midway for example and sandwiched in next to it is Valravn. Rougarou and Millennium Force being just a stone throw away. But then Maverick and Steel Vengeance are a good fifteen minutes walk right at the back of the park and in-between that is only really Top Thrill Dragster. People will hate me for this potentially but the park has zero atmosphere. I guess this comes from preferring theme parks to amusement parks, every single ride is just completely silent, the only sound coming from bored Cedar Point staff asking you if you enjoyed your ride or the ride itself. Its bizarre, even Six Flags rides have music around them. But not here. I also think their fastpass system absolutely wrecks the place. Basically, the basic package is around $79 and this is al the high throughput rides like Raptor, Rougarou and Gatekeeper. But if you buy the $99 package you get all the low throughput stuff like Steel Vengance, Maverick, TTD and Force. It's no surprise that Raptor is going around with a 5 minute queue, whilst the lower capacity rides have 30-60 minute queues. It's an oddly unbalanced place.
Anywho..... with that out of the way..
Gatekeeper
With any ride at Cedar Point, there's always an expectation especially as this is one of the most talked about theme parks in the world. With GK, its always come across as a very average ride, some saying the Swarm is better. I don't care if I am an exception to the rule though and I absolutely loved Gatekeeper. I thought it was the perfect wing rider with near misses that actually work, a large sprawling layout that does the wing rider concept justice, no awkward shuffling of the trains through transitions and no effects that are turned off to safe money. It looks gorgeous sweeping over the entrance to the park and never ran less then three trains keeping queues to a minimum. It was a big surprise and even my fiancé liked it (and he hates all wing riders).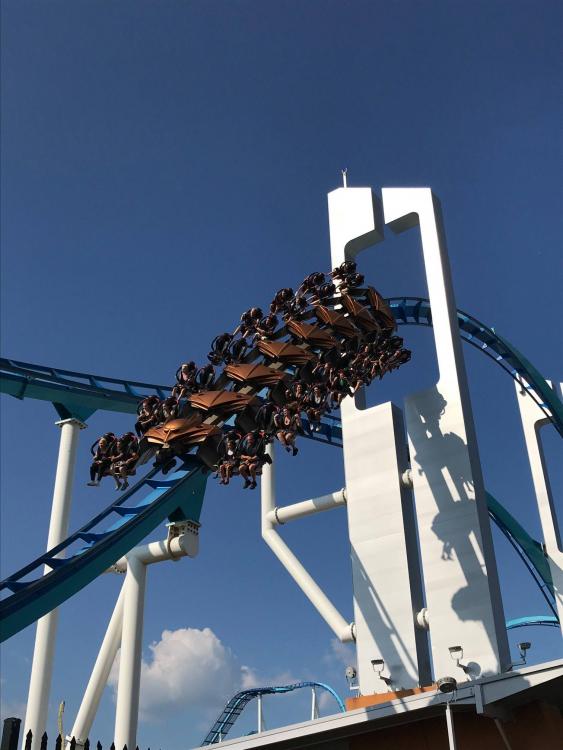 Raptor
This is no exaggeration. Raptor is an absolute beast and one of the most intense inverters out there. It took me a little bit by surprise as I was expecting a tamed down version of Monster at Walygator, but no trims on here, just a pure thrill ride that is not for the faint hearted. My favourite part was the final helix which whips you into the break run. I also loved the loud roar from the ride, it's absolutely ferocious and B&M certainly don't make them like this anymore. It also looks wonderful in its colour scheme.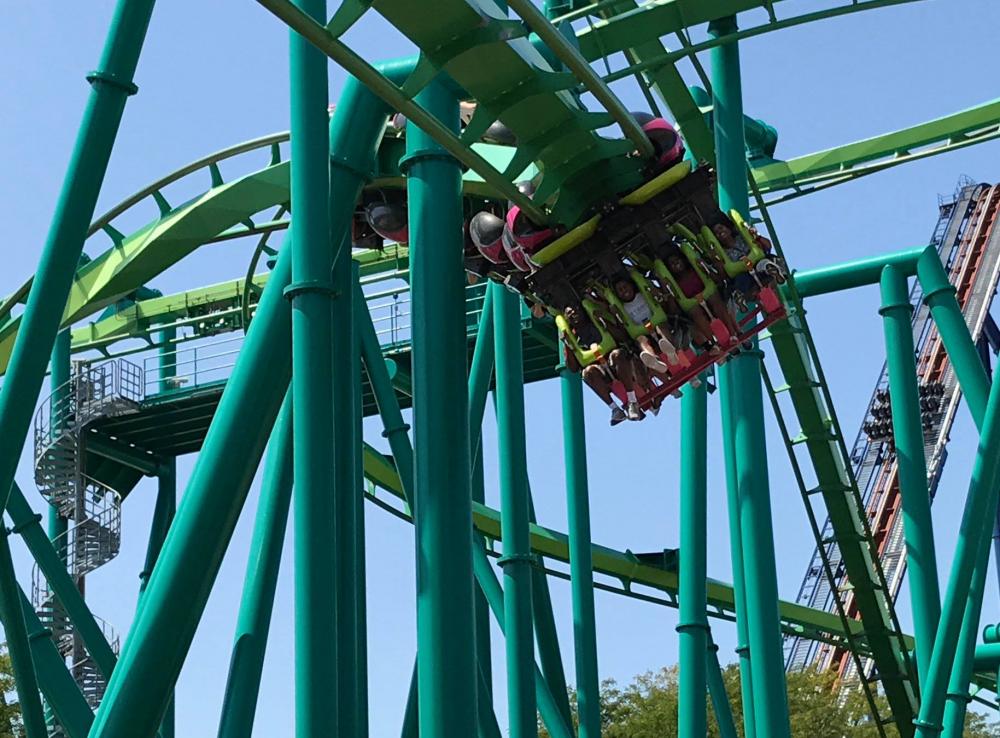 Valravn
This was something of a disappointment for me. To be honest its completely pointless at Cedar Point. Steel Vengence, Maverick and TTD already do pretty much this ride but do far more interesting things. Valravn just feels like a bog standard dive machine but it was always busy and suffered a lot of downtime during my visit. It may (have been) be the tallest, longest dive machine but for my money, Baron1898 and Oblivion are far superior rides and in a park like CP, with many tall rides, Valravn is a bit of a let down.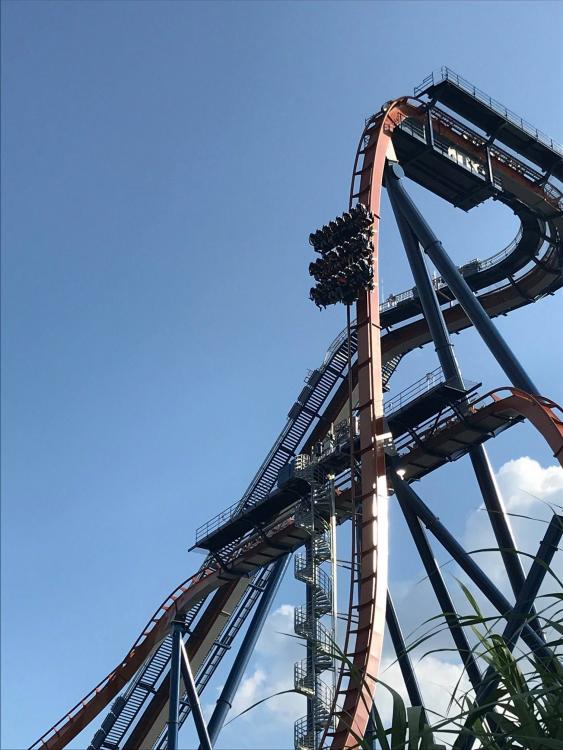 Iron Dragon is next up, this was an ok suspended but it doesn't really seem to do much with its concept. It doesn't really swing much and when it feels like its about to get going, a lift hill appears or a break run. What was nice to see was how busy this ride was. It always had a 15 minute queue. 
Rouragou
Another orange B&M (seriously, why are the B&M's at the front of the park?), this time the former stand up coaster now floorless coaster Rourgarou. This ride is pretty odd, its former Mantis state making a very abstract floorless coaster. More positives stand in that it always ran three trains so queues were at a minimum and its a very fast ride with another very loud old school B&M roar. What it isn't though is smooth, the trains do tend to knock you about a bit. For my money, Raptor is a far superior ride, I do think Rouragou's first drop is a bit of a guilty pleasure though.
Millennium Force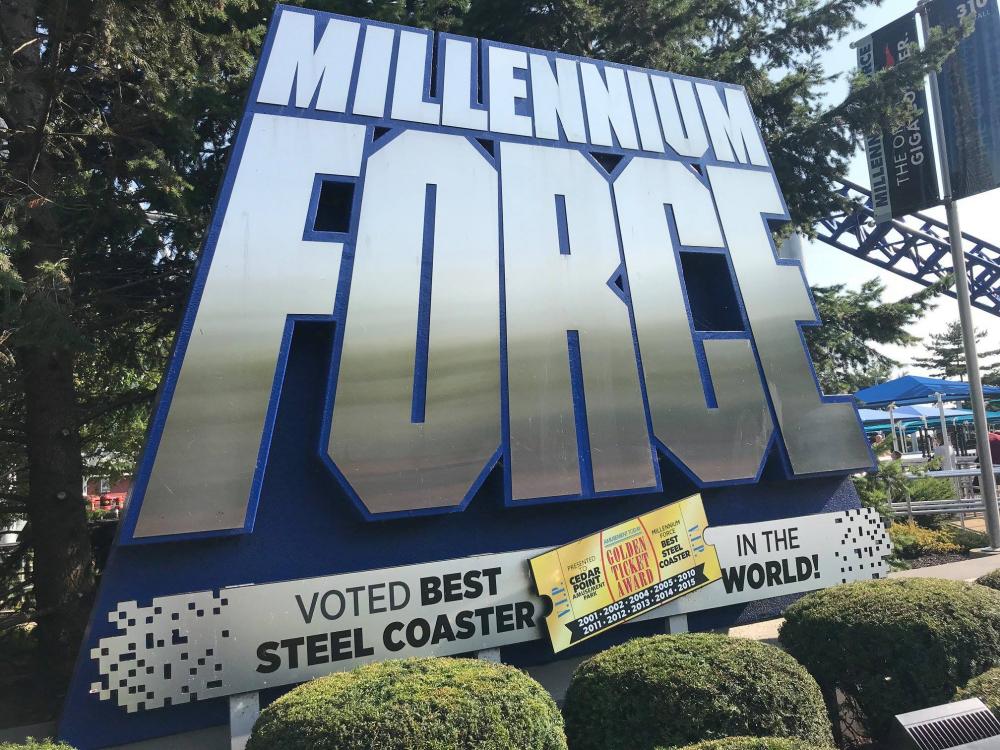 So this ended up (by careful planning) being my 300th coaster credit. I think it was a rather apt choice. I have a love/hate relationship with Intamin at the best of times and I am glad to see MF really impressed. I like that its a coaster built purely to show off some speed. It's not really an air time ride like most gigas/hypers are, its purely to show off some height at great speed. We only rode on the back row for our rides but I thought it was a fantastic ride. I particularly liked the two tunnels which the ride speeds through.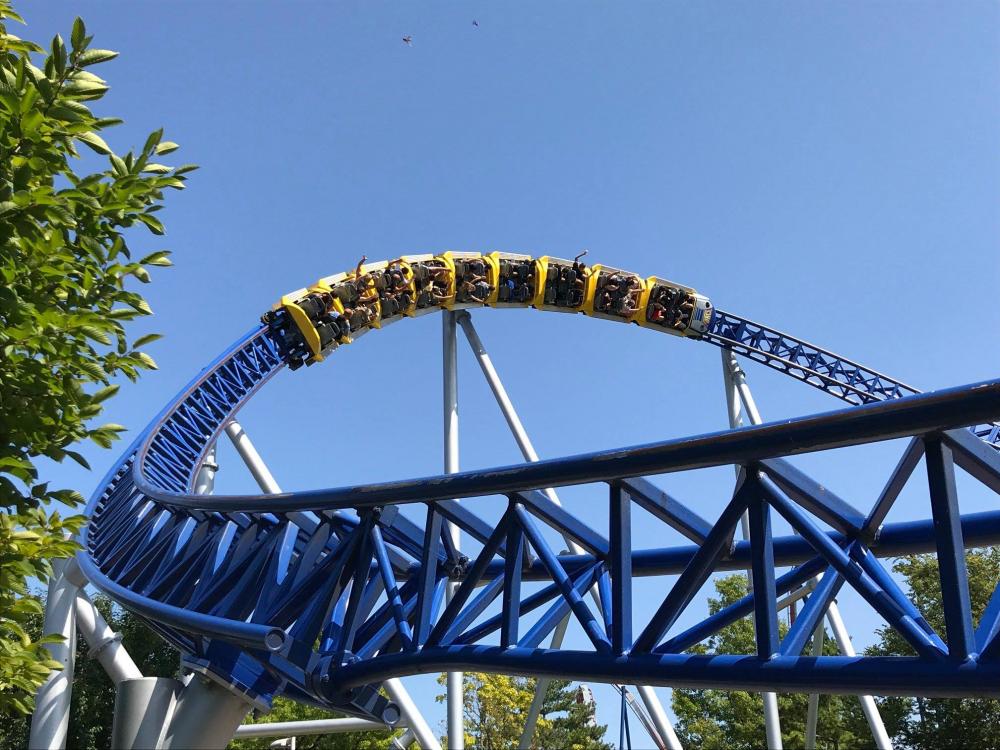 And onto the final ride of this part.
Top Thrill Dragster
Intamin acceleators are really not my thing. Whilst you get this really impressive launch, the ride rarely ever carries that momentum on for long. Kanonen was probably the best for having an interesting layout and Rita/Desert Racer try their best, the majority are simple letting their impressive speed make up for lacking rides. Top Thrill Dragster is very much one of those rides that impresses with speed but feels completely unmemorable to me. Controversial maybe, but I much prefer a ride like Maverick, Icon or iSpeed which have far more then just an 8 second ride. The launch is fantastic, don't get me wrong but if I'm going to be queuing an hour (plus with rollbacks and breakdowns may I add), then there are much better choices at CP to waste your time waiting for. No point in hitting 420 foot if you only have a second to really appreciate it. I think I may be in the minority for this but its been 15 years since Dragster opened and rollercoasters have moved on from just being record breakers and nothing else.