Ich bin ein Doughnut: Little Big City and Strawberries
---
Last weekend, I visited Berlin and Leipzig for a quick cred run and culture trip. I had originally planned to go to Finland and hit up Linnanmaki this month, but since Taiga opens next month, we opted for something a little different..

After arriving in Berlin Friday morning, the first port of call was Little Big City. Owned by Merlin, LBC is one of their newer midway brands, and is basically a miniature village which goes through the history of Berlin. This one opened up about 2 years ago, and one opened in Beijing late last year, so it's struggled a bit so far. We had free tickets thanks to a member of the group being a Merlin-worker, and hit the attraction up at 11am.

We were the only one in the pre show room (which is basically a projection explaining the concept), and there was probably only about 10-15 other people in the attraction whilst we were there. It's not a large attraction, and all the exhibits take place in one large room. However, it is well done: there's lots of interaction points, you can get very close / touch basically all of the models, and it's really informative and relaxed. It handles the more sensitive parts of Berlin's history well too. We spent about 50 minutes in there, but a family / more interested group could easily spend closer to 90 minutes I'd say.

So yeah, it's a shame this isn't doing better and the brand isn't taken off. It has potential, but feels poorly marketed and in an awkward location. At about 13 euro for entrance, it's perhaps a little steep in price and I probably wouldn't have paid to do it personally, but I reckon for those who are interested in learning a little about a lot of the history, it's perfect.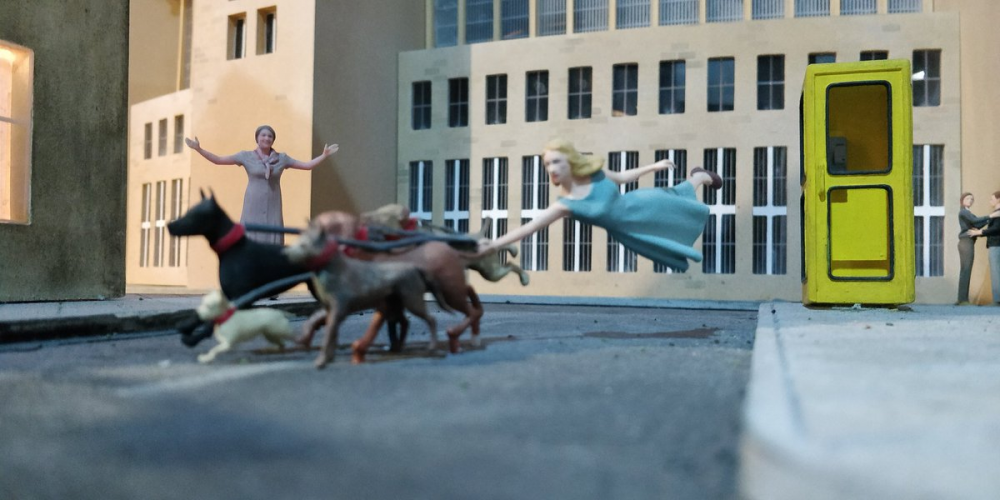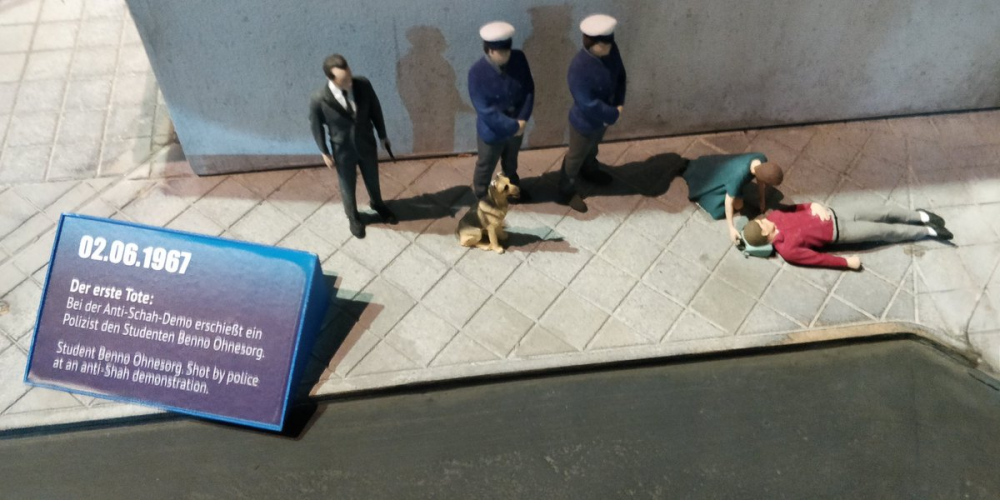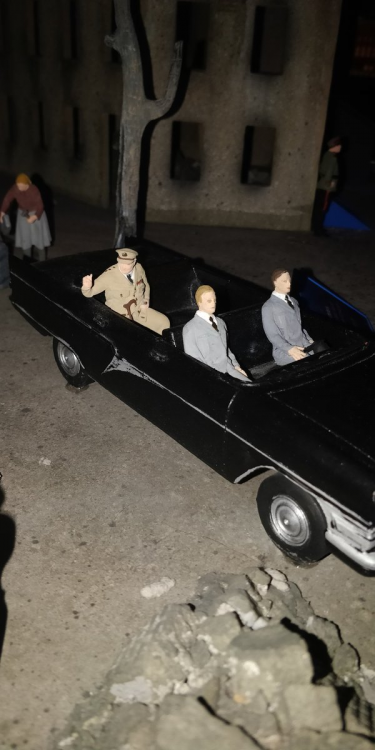 We then made the 45 minute ish drive down to Karls Erlebnis-Dorf Elstal. This came onto my radar last year when they opened up the abc tube coaster K2. For some more context, Karls is a massive strawberry farm brand, and we saw a few strawberry stands in Berlin in our brief time there in the morning. The place itself is a bit weird: it's like a garden centre, mixed with a market, mixed with an adventure playground, mixed with a small theme park in the making. Over the past couple of years they've added more rides and more to the theme park side of things.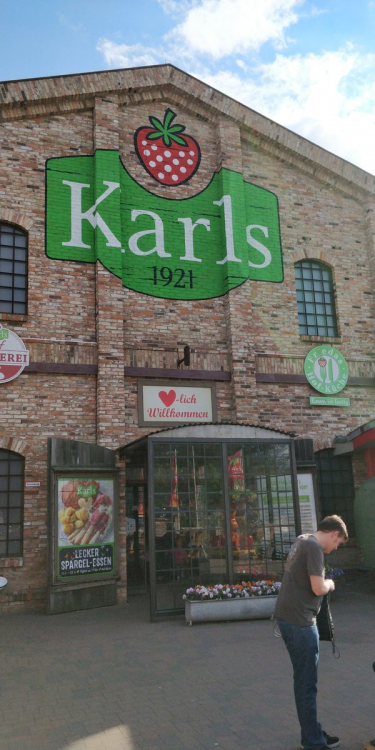 Entrance to the place is free, and includes a few attractions (mostly adventure playground stuff, like climbing frames, outdoor maze, etc), and the rides are pay per ride (1-4 euros per ride), or unlimited rides for 12 euros, the latter of which we opted for. After a delicious and reasonably-priced lunch, we moved onto the rides.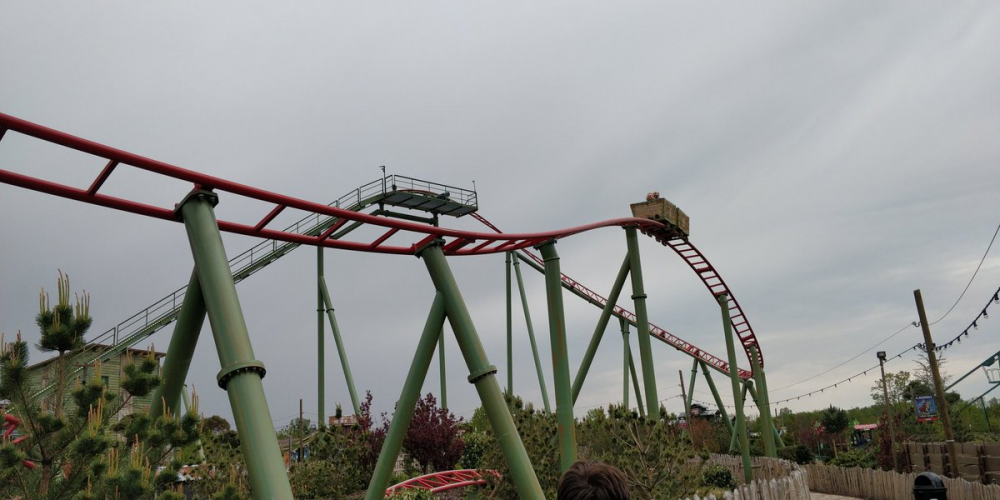 K2 is one of the biggest surprise coasters out there, given it's unassuming location. The ride is themed to potatoes / harvesting potatoes / a crisp factory. The queue line (which is exceptionally long), is beautifully well-themed. It's like walking through a crisp factory, going from the harvesting of potatoes to the prepping of them into crisps. For those who have been to Phantasialand, it's similar in style to Maus au Chocolat's queue line. And it is themed amazingly. This is honestly one of the best themed queues I've ever been through: in the same league as Maus, Flying Dutchman at Efteling, etc. Which in itself is a feat.

The ride itself is great fun. The cars have a lot of room and only have a seatbelt to lock you in. You go through an indoor pre-lift section which shows the harvesting of potatoes, before climbing up the 80ft lift and going round. There's some nice little pops of floater airtime, and it's just a fun, speedy coaster. It hits a MCBR which kills a lot of speed, before going through a couple of helixes and hitting the brakes. We did it multiple times and it's just as fun every time.

Another quick thing to add: the throughput. This ride was running 4 cars, on a Friday afternoon when the place was super quiet. It occasionally had a queue, but it was running really well and cars were constantly flying around. Was really great to see!

The rest of the park is fairly standard fodder. There's a Zierer water carousel thing (like Squid Surfer at Legoland), a water drop thing (the first one I've done: it was terrifying), mini drop tower, tractor ride, etc. All were really well styled and worked really well. And in saying that, we had a really good time. The place is really relaxed and a lot of fun, and has plenty to do, especially factoring in the non-park stuff. The place is usually open 10-8 as well, so it's easy to visit whenever you want. 

The place clearly has a bright future, financial backing and a long-term place, since they're planning on adding some form of hotel / camping / resort experience in 2021 too. Definitely one to watch!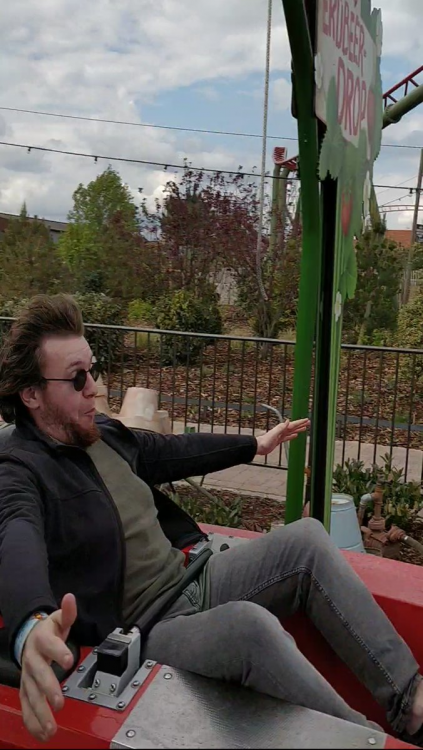 That's all for now. We drove down to Leipzig (a couple of hours away), ready for a..erm...fun day at Belantis tomorrow...