10 Theme Park Related Things To Enjoy Right Now
---
Unless you've been living under on a distant island  or on a galaxy far away,  you will be fully aware of the current  pandemic that is happening, causing for much concern and cancellation of next to everything fun, social or entertainment related.
Whilst there are definitely bigger concerns out there, we probably won't get our park fixes again now for at least a little while. This is why I've pitched up the idea of 10 Theme Park related things you can do and enjoy in the comfort of your own home whilst waiting for all this to blow over. Feel free to post your own suggestions too.
1/ Theme Park Video/Computer Games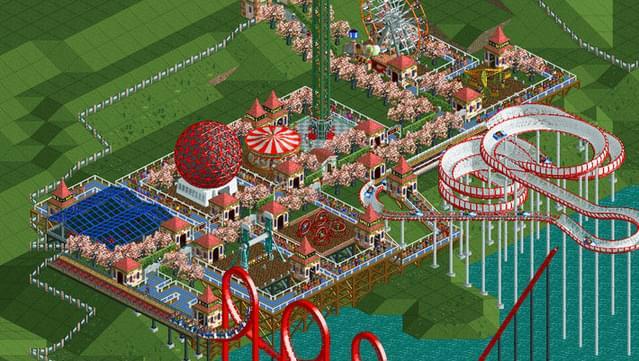 The first (and possibly most obvious) thing to do when the parks aren't open. There are plenty of theme park games, from the obvious Roller Coaster Tycoon Games and  Planet Coaster, to the slightly more obscure Theme Park World and Roller Coaster Factory, and even the whacky (yet wonderful) Legoland  games. Whilst we wait for this to blow over, enjoy your own fictional parks, simulations and creations!
2/ Watching YouTube Videos 
Again, another straight forward option. YouTube is literally a library for theme park videos, let alone everything else. You can watch literally anything, from Theme Park Worldwide, Jack Silkstone, Pleasure Beach Experience and many many others. Not a fan of these  or vloggers altogether? Then why not watch a POV of your favourite/bucket list coaster or that charming dark ride from Efteling? I know it's not the same as visiting in person, but in the right ambience it can do the trick!
3/ Listening to your favourite park soundtrack or Album 
Theme Parks don't just give us great attractions and experiences, but they also give us some great music and playlists.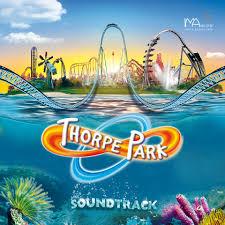 Whether Imascore  you adore or snore, there are  lots of soundtracks to listen to and cherish in the comfort of your living room or bedroom. Belt out that Europa Suite or Villa Volta music from your sound system. Or if you prefer listen to the popular music playlists that usually echo  through those  amusement park entrances. In your living room. Not Coronation street please!
4/ Theme Park (related) construction toys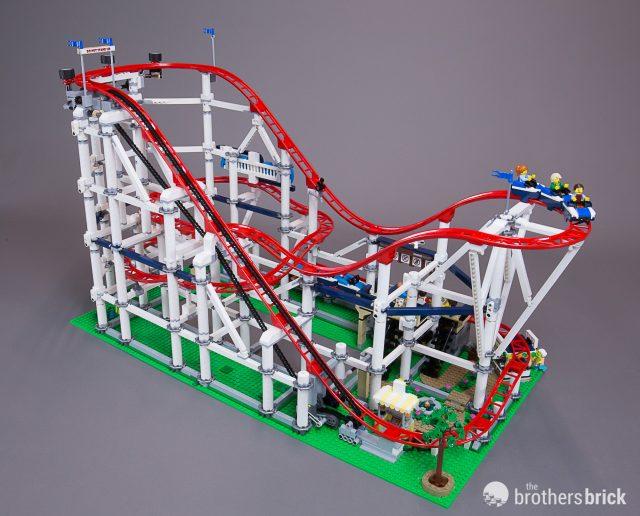 Theme Park toys and gadgets are becoming more common these days. You have Lego Rollercoasters, nano- park building kits and other crazy contraptions that are based off, or at least resemble theme park related items. Definitely worth a shot.
5/ Watching Film/TV shows with theme parks in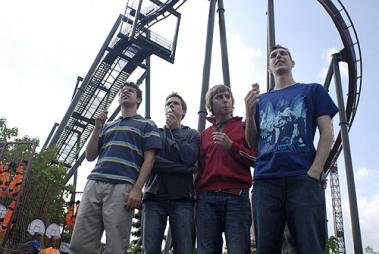 You could say I am just repeating point 2 again, but I say no. The difference between those are that those films and tv series use the parks essentially as film sets fo centre around or the development of the plot line. Whether that be that underwhelming time the Lampoons visited Six Flags Magic Mountain, that time the Spykids saves the day in Knotts Berry Farm or that time Will embarrassed everyone in the Inbetweeners? It's all there Indeed and lots to see and adds even more amusement (no pun intended) to compare the accuracies and inaccuracies to how these parks actually operated in real. 
Silly me, how did I not even mention Final Destination? Ok there you go.  
6/ Reminiscing Old Park Trips 
This one won't be for everyone, especially if it triggers  serious park withdrawal symptoms, but nonetheless may still be something worth doing. Whether you've been worldwide, around Europe or generally stuck to just the U.K. parks, there must be that trip, that place or that visit that literally stuck out for you and gave you ever lasting memories.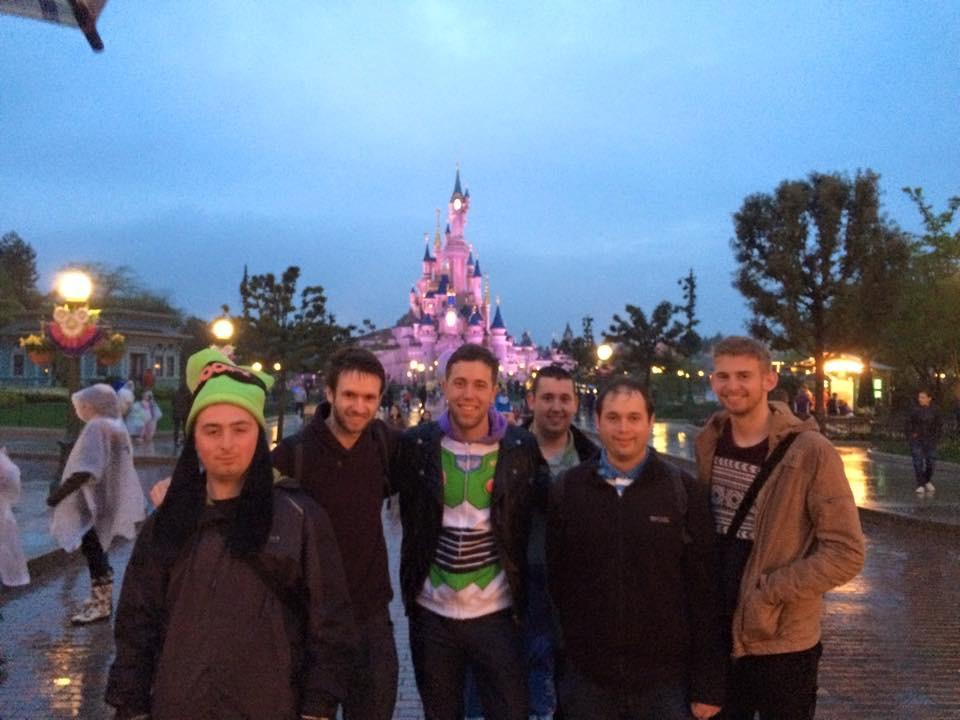 For me, it has to be that first trip to Disneyland Paris back in 2015. I had never been so excited upon visiting a park before and felt simply overjoyed with everything about that trip, from an entertaining park group to some simply hilarious and magical laugh out loud memories both within and outside the parks. Wow! Five years.
7/ Looking at your merch collection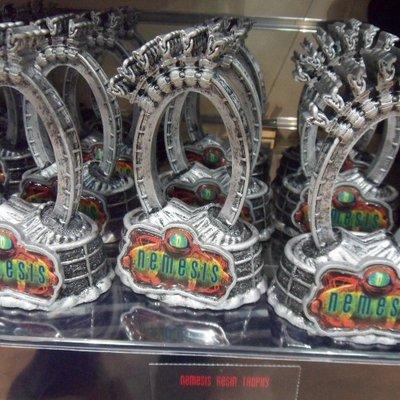 Again this won't be for everyone, but for most, there is surely some item that you have, or at least were  collecting at one point. Maps, pin badges, mugs, clothes or even shot glasses. I know this seems like a long shot, but it is these items that help with those connections to the parks and remind of us those wonderful visits we had there and hopefully will again one day too. I'm generally a resin person.
8/ Books from parks and attractions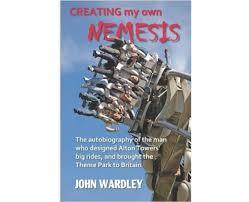 The title alone is rather vague I admit, but there are lots of park books and even articles to read right now. From park guides, brochures, theme park biographies and picture books too. Many have informative content which really go down into the depths of how parks and attractions cane to be. John Wardley's biography is a strong personal recommendation!
9/ Act It Out!
Ok, I'm probably scraping the barrel a bit here and I can see most of you already acting confused as you read this. But if you can't get down to those memorable attractions, bring those memorable attractions to you. Act it out! Dress up or style as your favourite park characters. Why not re-enact the Hex pre-show or Symbolica's storyline?
Ok, I just got the idea from this video, but it's still pretty fun eye? 
10/ Interacting with park mates and communities 
Last but not least, but the most important thing of all, stay connected with your theme park mates and communities. It may all seem awkward being separated from next fo everyone right now, but you can stay together through virtual context. Drop messages, video chats and other means. Talk about your favourite rides, debate whether Helix is better than Taron (no fighting please), but more importantly, stay happy and well entertained in this challenging time for everything theme park and non theme park related.
Thank you for reading if you survived to the end. We are all in this together!