5 Rides Which Deserve a Bit More Attention
---
It's been a long while since I've done a proper blog post, but I've dusted off my keyboard to do one I'd been thinking about for a while..
Over the past couple of years, there's some rides I've done which are a ton of fun, but don't really seem to get the attention they deserve. Mostly for reasons that they're rides in parks that aren't high up people's lists, or there's better rides at those parks. So I figured I'd just throw a little list out there.
This isn't going to be a list of "under-hyped" rides; I'm not necessarily saying any of these are top-tier rides which everyone should ride. But these are just solid rides which deserve a bit of limelight cast of them...
5. Gaz Express, Parc Bagatelle 
Situated about an hour from Calais, Bagatelle's ease to get to doesn't compensate for the fact the park is quite meh. However, Gaz Express is a shining beacon of light.
Manufactured by French company Soquet in 1987, Gaz Express is a really fun family-thrill coaster which is situated largely over water. It's not particularly high or fast, but features a couple of nice pops of airtime, some nice helices, whilst also diving in and out of buildings. And you get to go round twice too! To top it off, there's loads of water features around the ride, as well as a really cool fire effect, making it a really nice-looking ride for spectators too!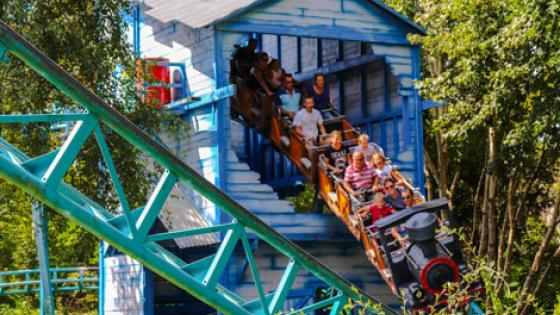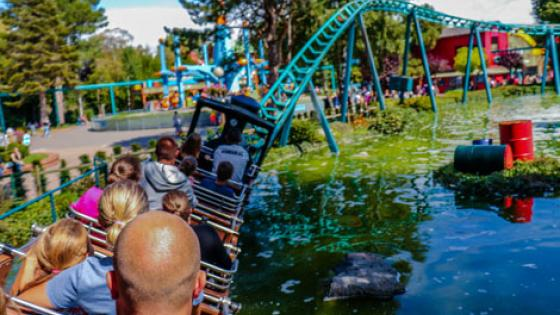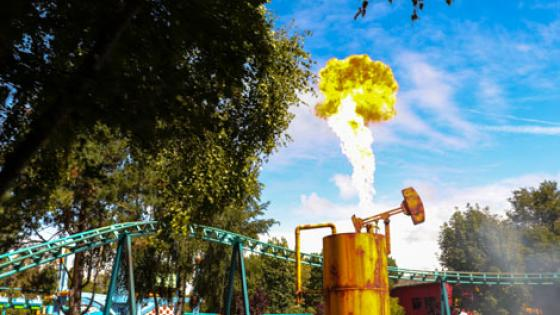 4. Discovery Club, Avonturenpark Hellendoorn
It's no secret that I look shooting dark rides, and this one is really quirky. Sitting in outward-facing circular cars, the idea is that you're basically exploring a house with loads of spooky stuff that could come alive. It's a classic storyline which works, and with a fun soundtrack and sound effects, good theming and the unpredictable, and sometimes wild, spinning of the cars, it makes for a great experience.
Hellendoorn itself is a decent park, a little under-rated in my opinion, but this 21 year old Mack dark ride is probably the crowning jewel of the park!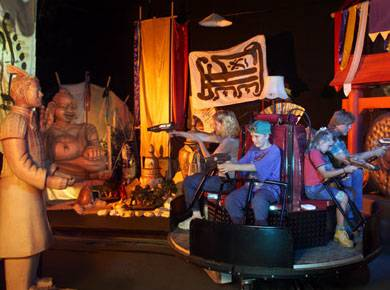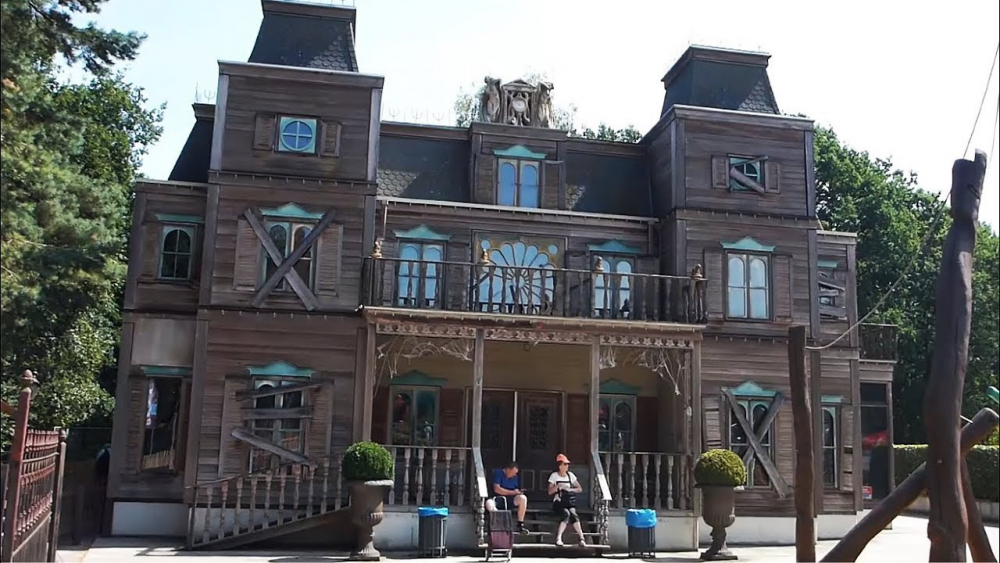 3. Kyöpelinvuoren Hotelli, Linnanmäki
This ghost train has no right to be as good as it frankly. For a city park like Linnanmäki which doesn't really *do* theming, it stands out really well. And inside, it's just immaculately themed and styled - it's creepy from the word go.
The ride itself is pretty fantastic. Good length, no dead spots, lots of turns and plenty of surprises and special effects. It just hits the nail on the head at every point. I believe it was refreshed a few years back, which, along with the likes of Taiga, shows that when the park sets itself a target, they hit it perfectly.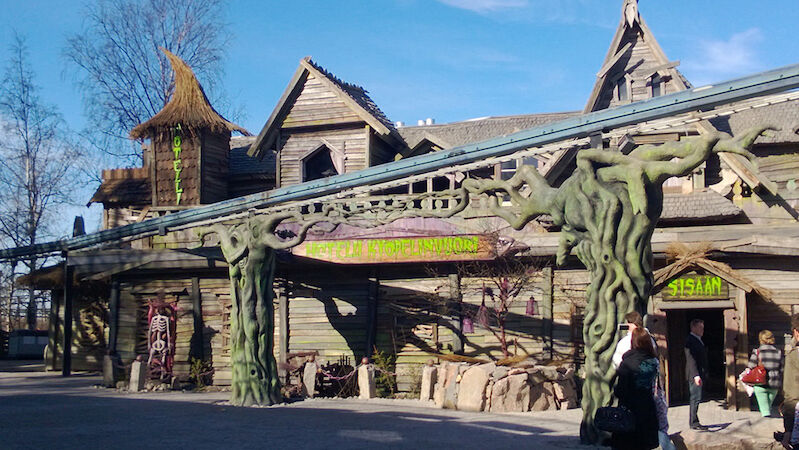 2. Popcorn Revenge, Walibi Belgium
I've talked about Popcorn Revenge a lot on here, so another paragraph or two won't hurt.
Popcorn Revenge is genuinely bloody brilliant. Early I said this list wasn't necessarily going to be about top-tier rides. Popcorn Revenge is perhaps the exception here. For those who don't know, this is a trackless, screen-based shooting dark ride, which takes around a movie theatre where pieces of popcorn have come alive and have taken over the film. You have to shot the popcorn with different flavoured sauce guns to take back control. The ride is non-linear and where you go depends on what car you get in. 
The scenes on the screens are brilliant. The real theming is great as well. This all just comes together for an absolutely brilliant ride experience.
I truly hope I'm not over-stating this and setting anyone who eventually rides it up for a disappointing, but this is genuinely one of my favourite rides and it's a damn shame it's not talked about more frankly.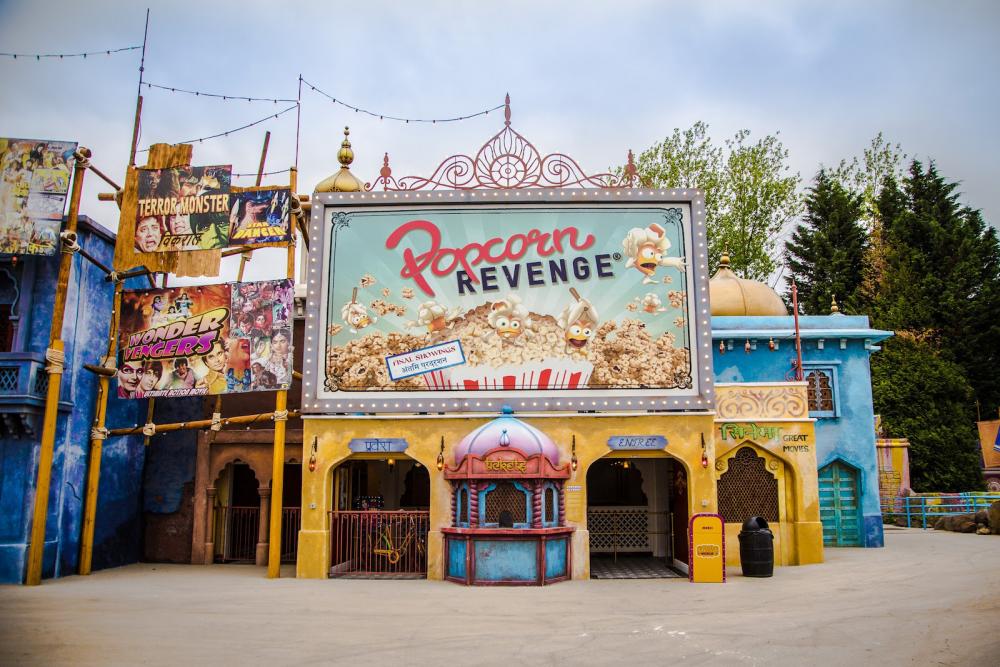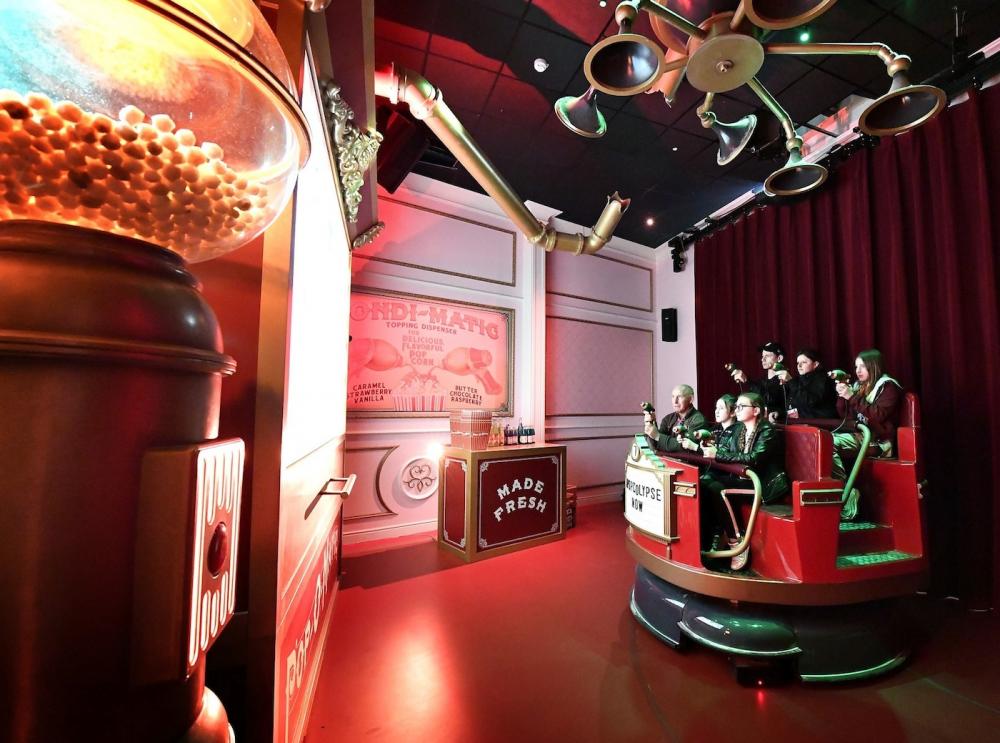 1. K2, Karls Erlebnis-Dorf Elstal
This is also something I've talked about a bit before in the past. 
Karls is, primarily, a strawberry farm business. However, they have branched out over the years to have permanent farmer markets, which have also integrated 'amusement park' style sections. The one in Elstal, just outside Berlin, is the most developed, and by far the crowning jewel is K2.
K2 is an abc tube coaster, which also has wooden cars. The ride is themed to potato farming, and features an underground dark ride section where you see potatoes being grown, amongst other surprises. The ride then goes up 80ft high - which feels a lot higher when you only have a seatbelt as your restraint in a wooden cart! - before going round twists, turns and mini airtime hills. The ride is killed a bit by a MCBR, but is still great fun, and a real surprise. 
The quality of the theming is amazing too, and wouldn't look out of place at the likes of Phantasialand (indeed, the queue is of a similar style and standard to Maus au Chocolat). Just in general, this ride ticks every single box and it's an absolute joy and treasure to experience. If you ever head to Berlin and want a quick theme park-like fix, this really is the place to go (certainly much better than the nearby 'proper' parks!).