East Coast USA: Park 3 Six Flags America
---
The little invested Six Flags America is an interesting place to me. It was by far the least refined of the parks visited on this trip and yet it had a certain local park charm. The main purpose of this visit was to get on the first B&M ever constructed. While B&M as a team and worked on other rides, this was their first ride under the B&M name. The previous day, Firebird had been closed all day. So I was concerned about that but my worries were unfounded. Firebird was open on time and ready to go.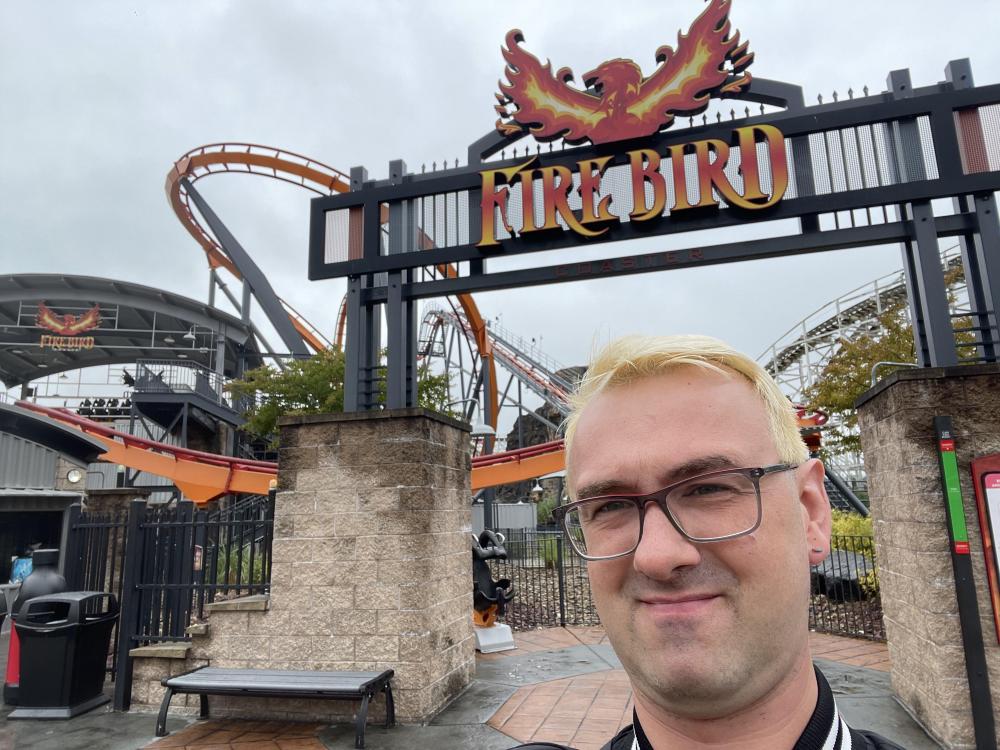 It initially being a stand up, this is the third stand up model I have ridden that has been converted to Floorless. Unlike Patriot this layout was okay and pretty substantial. However it doesn't ride particularly well with some rough moments scattered throughout. But it does have intensity and it's easy to see why this ride was just the start of a world leading company. We got three rides including the front and there wasn't much difference between them.
Superman - Ride of Steel almost feels like a relic from the past compared to what Intamin can do now. This is a very odd layout with long straights and giant helixes. It was running one train (which is all it needed) and rode pretty well. Surprisingly enjoyable without being outstanding. And thats a great review. I personally prefer Goliath at Wailibi Holland which is a snappier layout but Ride Of Steel is fun.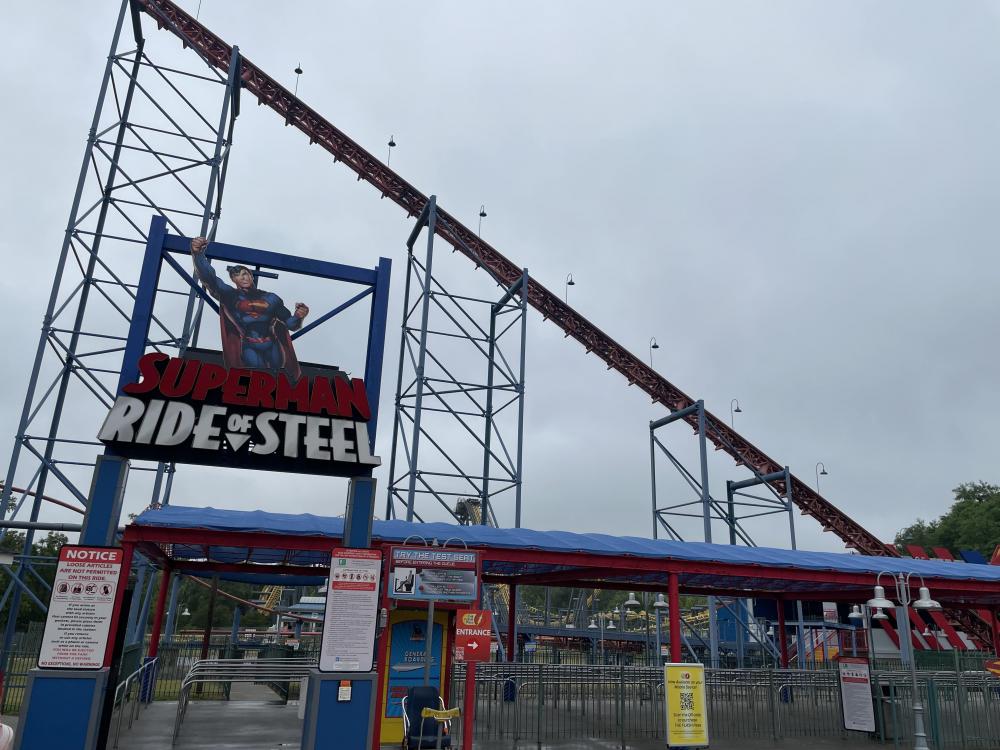 I managed to trick Chris onto Jokers Jynx which is a clone of Flight of Fear but outside. He hated it just as much as the other version. I preferred the other version just because of it being inside. Not much to say although it definitely needs a repaint and refurbishment.
Batwing the Vekoma first generation flying coaster was fascinating and if it wasn't for downtime and reliability would have ridden a lot more. But I'm thankful for the one ride we did get. This was great but it felt so dangerous. The vest restraint is substantially different to the B&M version with essentially two flaps being seat belted together in the middle. Bizarre. This was great to get on with really unique sensations and a very different layout. Just not enough go's around to really get a good feel for it.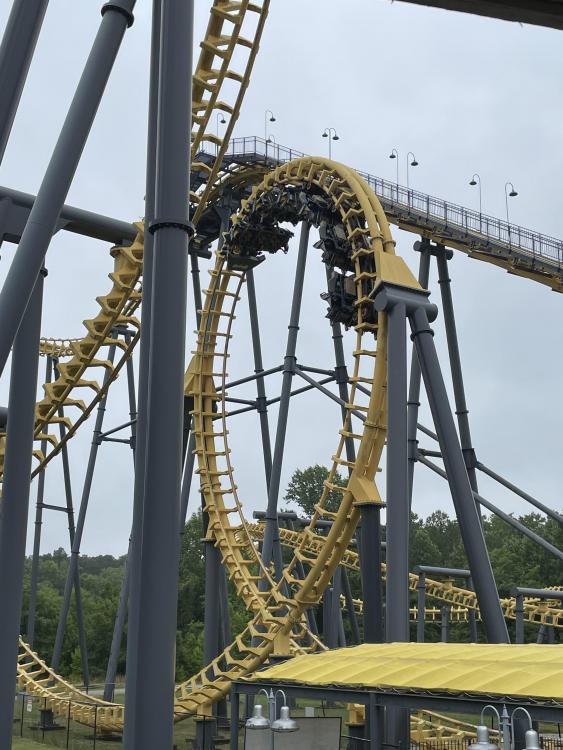 We did a couple of flat rides as this isn't really a rollercoaster park and the staff were great. Less of this corporate feel like Cedar Fair and Disney has and the more raw local park flavour. I personally liked that it wasn't generic 'want to go faster' stuff and this tailored feel. it's hard to describe but it was just more what I value from guest interaction.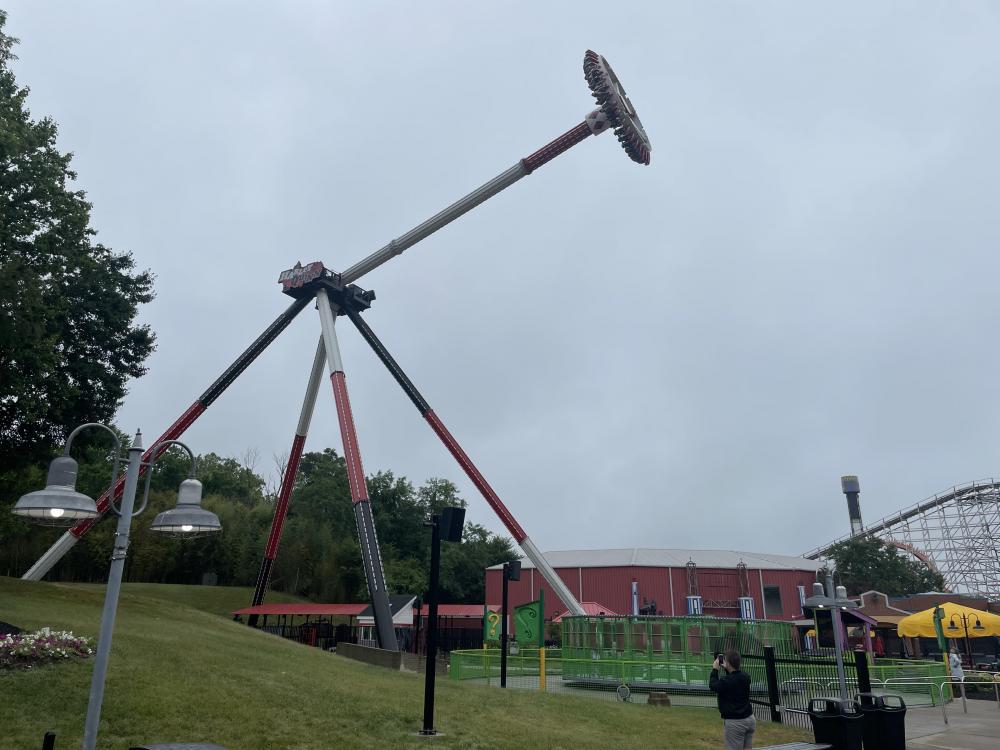 We got to Wild One, one of the parks two wooden coasters. This was a classic wooden coaster built in 1917 and relocated in 1980 to Great America. Randomly on two trains this was the most popular ride at the park and it felt like it was going to collapse. Needs a bit of work as a lot of the paint has chipped away over the years. I really respect Americas treatment of their classic wooden rollercoasters, it feels like every park has one dotted away somewhere and they are always consistent, some of the busier rides at the parks they are in.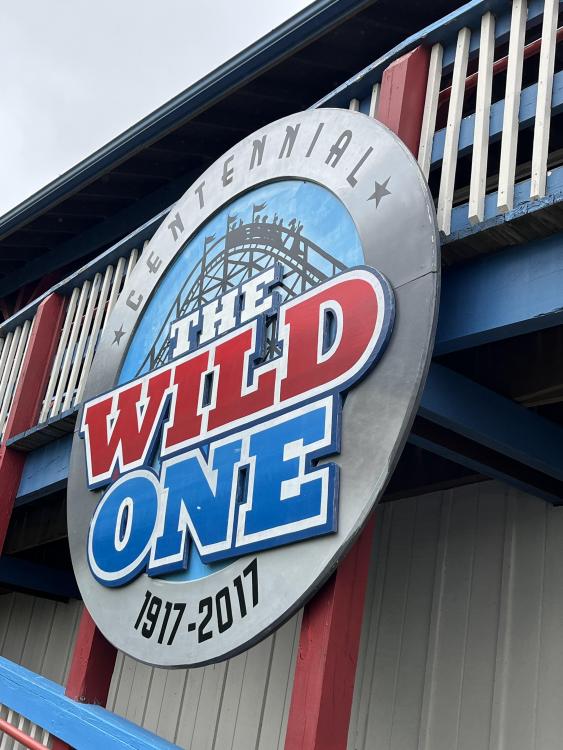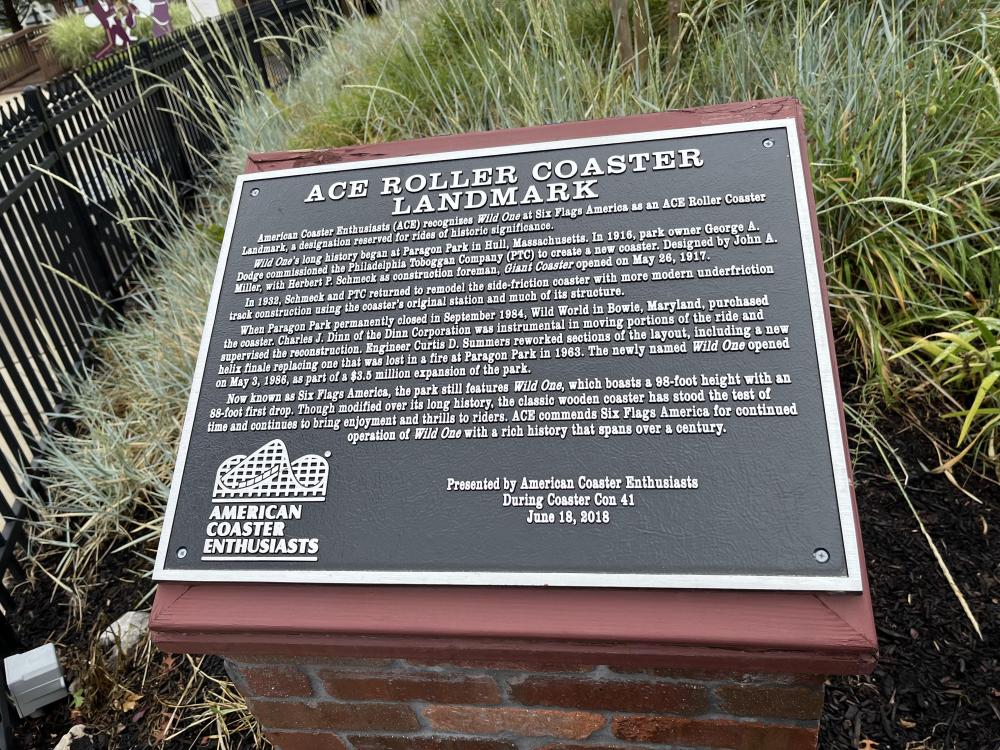 Unfortunately both Rajun Cajun (Reverchon spinner) and Roar (GCI woodie) were closed so after a couple of re rides across the park we decided to leave early and get some classic American Mexican food. 
Would I revisit this park? Again, if the investment was put into it yes. But it is clearly a bit of an ugly duckling of the Six Flags chain. Thing is though, this is one of the better operated park across my visits. Each ride was well staffed and they were getting trains out at pace. It just needs some love.