If 2015 and 2016 were anything, empty would be the main word. I'd lost my coaster enthusiasm in a big way with only trips to the Disney parks across Florida, California and Paris being real highlights, their blend of capacity, good hours and efficiency being real draws. Any time I'd visited Merlin parks, I'd been frustrated with just how boring and badly run they had become. If I remember 2017 for anything, it would be the year that I got back into theme parks in a big way. It happened relatively late on in the year though, with only a trip to Disneyland Paris in February before the 25th anniversary celebrations begun.
I had been planning a trip with a few others for the beginning of April. This was the real kickstarter frankly. Parc Asterix, Nigloland, Holiday Park, Phantasialand, Movie Park Germany and Efteling on the agenda. This was a sublime trip with big parks and some fantastic rides. I could wax lyrical about Alpina Blitz at Niglo for hours. This to me is why Mack rides are so exciting. Intense, full of air time, perfect restraint systems and operations. It's been a long time since I've gone back again and again for a rollercoaster, let alone ride that same ride 10 times in a day. But Alpina Blitz is something special. This is why the idea of Icon at Blackpool is so exciting because Mack rides are rerideable and damn good fun.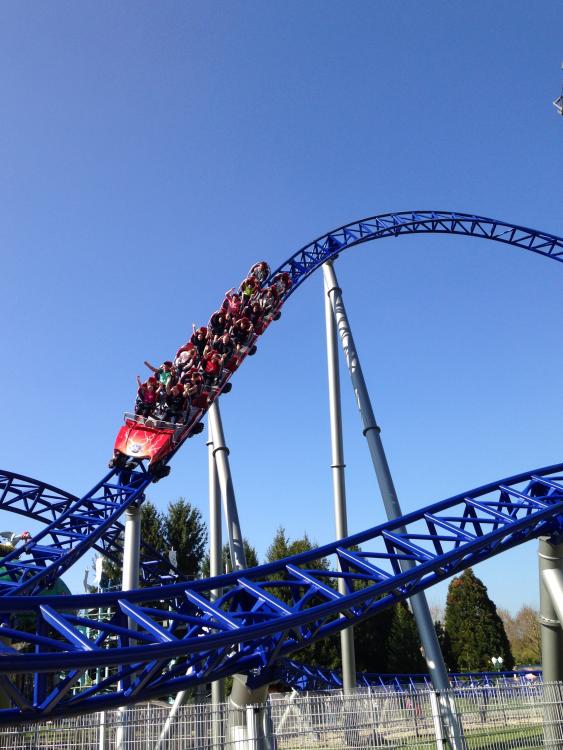 Getting back on Oz'Iris, Black Mamba and Taron filled me with delight too. I always wondered if I had just over-rated Oz'Iris back when I first rode it but now I know that I hadn't. It's a genuinely good, unique inverter and the operations were absolutely perfect. Whilst Tonnere de Zeus was a bit disappointing this time around, I still maintain that Goudurix is just brilliantly awful. The thrill comes from wondering if you will survive.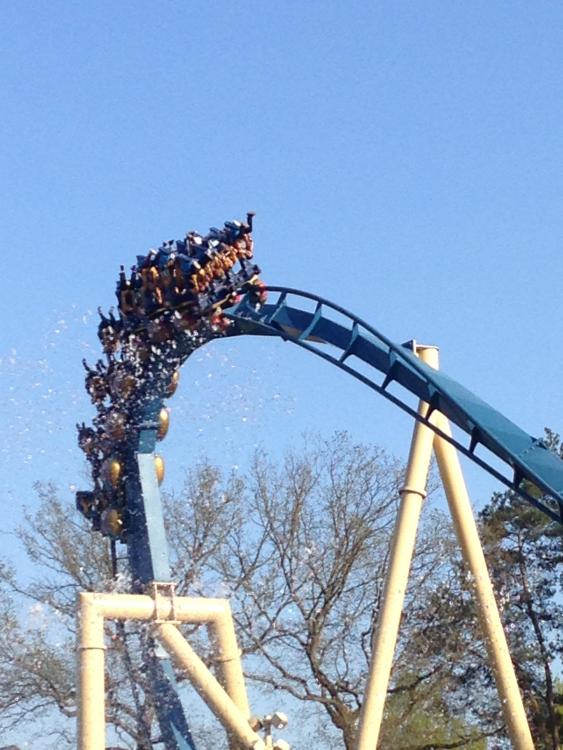 I was still disappointed with Expedition Ge Force. I know why people like it and even get why this was rated Number one rollercoaster for years But we've moved on now and the stupid loading procedures and strictness of the ride holds it back in so many ways. Don't ride Alpina Blitz the day before is all I can advise. A ride that did surprise was Van Helsing at Movie Park. Wow. It's just a simple Gerstlauer bobsled but it was a big shock at how good it was. Very forceful cornering that compete with our own Rattlesnake at Chessington. The final park was Efteling which I wish we had longer at. It's back on the agenda for 2018 because I just didn't feel like I got the full Efteling experience. I really liked Baron 1898 for what its worth and the fairy dark ride was pure class from start to finish.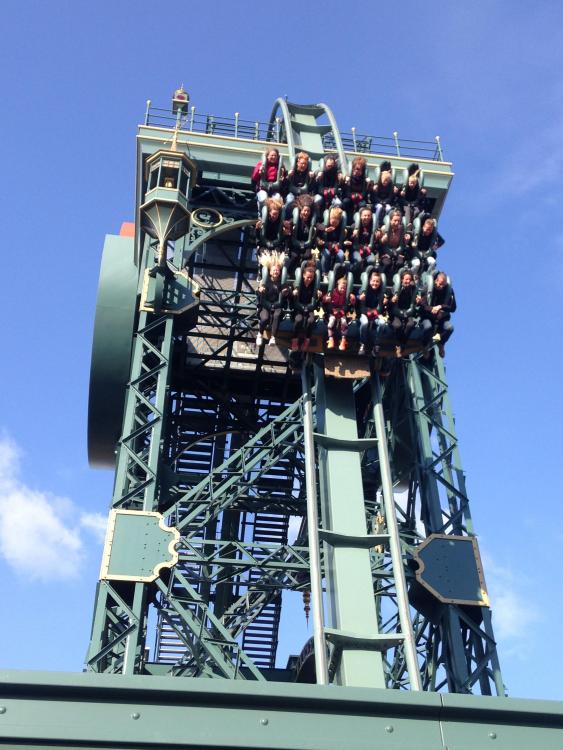 (side note, has anyone seen that seven rollercoasters you need to ride in 2018 video thats been going around? Why is Baron even on that list?!)
With that excitement over the next trip was IMO the best park in the world, Europa Park. It's no secret that I love Europa and every time I go it surprises and delights at every turn. It was weirdly quiet, managed to stay on Blue Fire twice in a row for example and we didn't really queue longer then 20 minutes for Arthur. We didn't know it was to be our last rides on EuroSat 1. It was running fantastically well. There's something about these older dark rides that just surprise at every turn. Wodan was also running fantastically. Every successive trip, it just seems to get better and better. Whilst I prefer Blue Fire, Wodan really is a great coaster. Coupled onto this trip was a few days at Paris to do all the 25th anniversary shows and to experience Hyperspace Mountain. Yuck. I don't really like it when a ride like Space Mountain has a theme chucked at it in such a haphazard way. The new trains are fine, but the use of Star Wars doesn't work here. New Illuminations is also not very good. There I said it. Stop trying to sell me your brands in such a blatant way.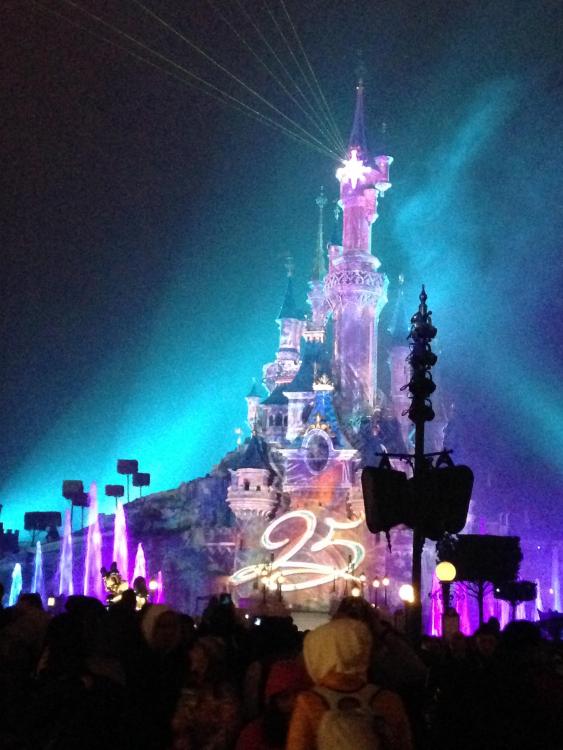 July time and it was off to Walygator for Monster. This is a pretty damn good B&M and whilst Walygator is a bit of a dump, Monster almost makes up for it.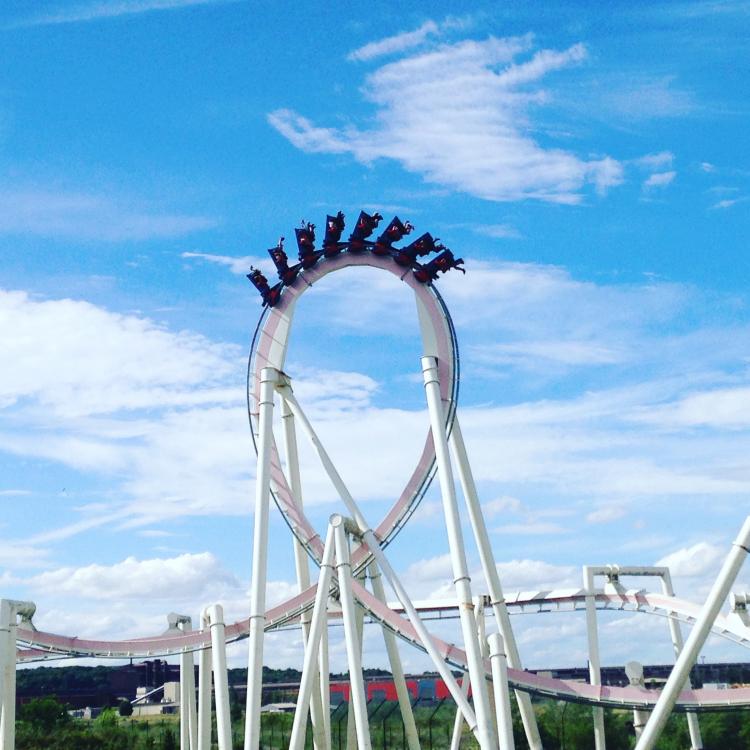 One final trip to Paris happened (annual pass fun) and then November and off to Florida for a two week vacation. (lol America)
I'll first talk about Busch Gardens and Seaworld before descending into Disney. Do Busch and Seaworld ever get busy? For example, I've never queued longer then 10 minutes at Busch for anything. Walk on Montu, Cheetah Hunt is lovely but surely it shouldn't be that way in Florida. Suffice to say my feelings for certain rides has changed. I'm not sure what they've done to Kumba for example but it felt like the wheels were squares. It was running quite roughly throughout whilst was slightly disappointing as I'd previously loved it. Montu was fine but it really doesn't compare to Oz'iris, Monster, Nemesis. It's first half is fine, but the second half is just the train wondering around finding its way to the ending. Sheikra is excellent. So much force and air time throughout. I hear that it's hated in theme park circles and I really don't get why.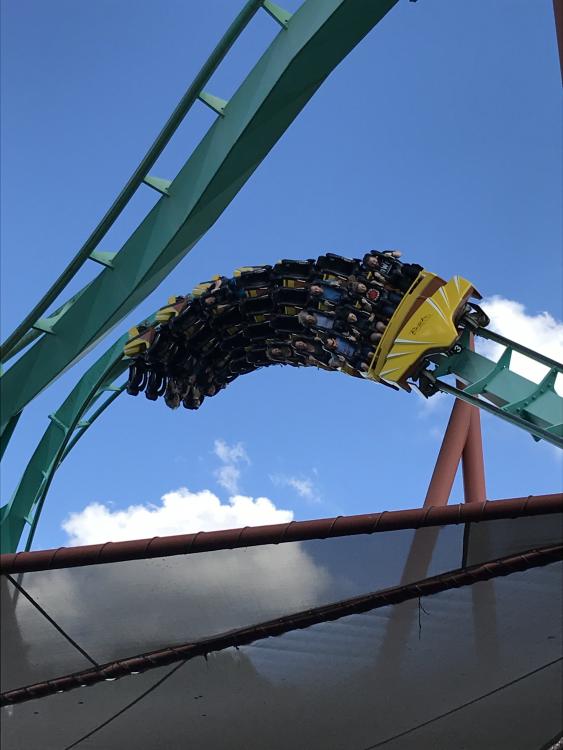 Cobras Curse was new last year and seemed to be having a lot of problems. We managed two rides and it was an okay enough ride but was a bit haphazard in its execution. 
Seaworld has three top quality rollercoasters and thats it. Luckily, these are B&M"s and three very strong ones at that. I'll start with Kraken (or Kraken Unleashed) which has been completely wrecked by VR. I'm not sure how the queue works anymore because the queue is closed off with a gate for the whole day and you have to ask to ride without VR. If you want VR you have to grab a virtual queue ticket. You could easily lie however and just queue normally and get straight on. But if you have a virtual queueing ticket you get priority onto the ride and can still just choose not to use the VR if you so desire. It was weird. The VR is fine but again it take away from the quality B&M experience you could be having instead. I'd never really liked Kraken that much before but I really enjoyed it this time around. It felt a bit rough around the edges and less smoother then before so maybe I like the more visceral experience.
Manta is excellent. The flyer is a bit of an under-rated gem in Europe to be honest and its a shame its never really taken off because from what I've seen and experienced, the flyer is the most intense B&M product available. I know some don't like pretzel loops but I absolutely adore them. MORE PRETZEL LOOPS PLEASE.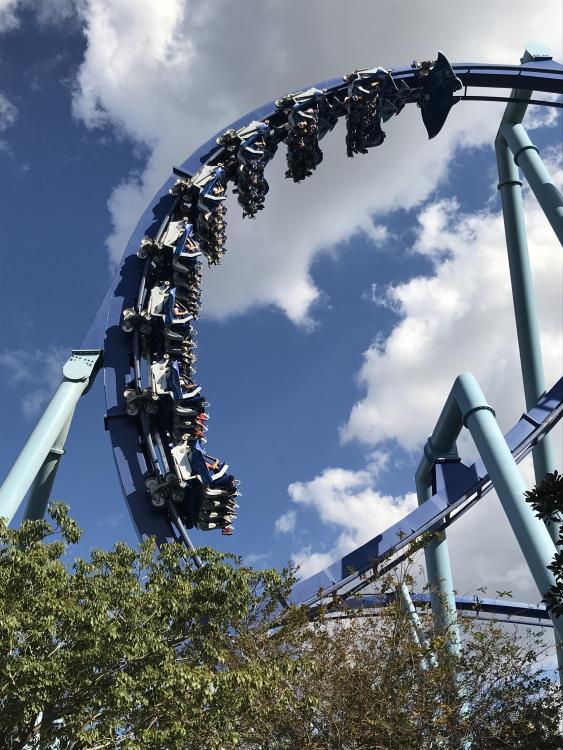 And finally... Mako. My experience with B&M Hypers is ashamedly lacking. I've only been on Silver Star and Shambhala so far so I was looking forward to Mako. A few things with this first. Most hypers have nine rows, Mako has seven so it looks really short and oddly shaped compared to the norm. I think this may explain why Mako is so much more airtimey and 'intense' compared to the others I've been on because the air time here was far more in the Intamin category of air time then the norm. The first half of Mako is excellent and surprisingly intense. It felt far more violent that I'm accustomed to from Shambhala for example which takes everything far more calmly. Mako isn't like this at all. What does take away its edge though is two trim breaks. WHY DO THEY DO THIS. Mako has two and the first nearly kills an air time hill, the second makes for a poorer ending then Mako really deserves. What Mako does do is deliver another excellent B&M for Seaworld who IMO have one of the strongest B&M line ups in the world. There, I said it.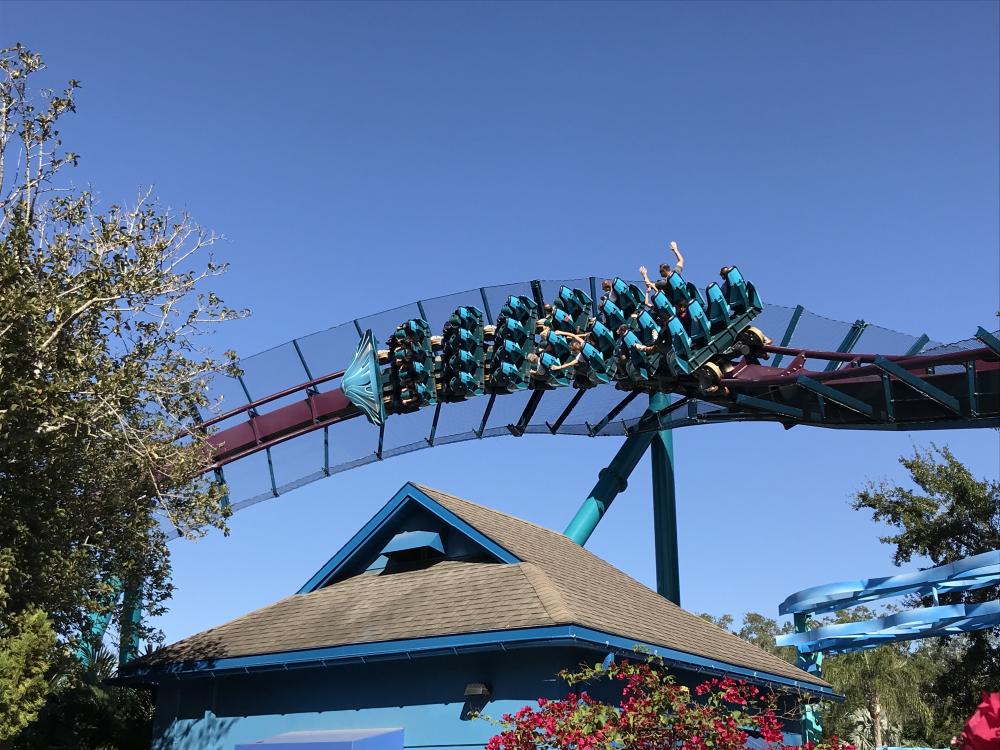 So Disney World. This was all really about Animal Kingdom frankly.  It delivered. There's a slight bit of animosity towards Pandora: The Land of Avatar and I get where that comes from. But it pales into significance of how incredible the area is. It's immersive, its full of little details and each walk through of the area is full of surprises. It's particularly amazing at night when the pathways come to life, full of colour, the plants shine, the waterfalls glisten.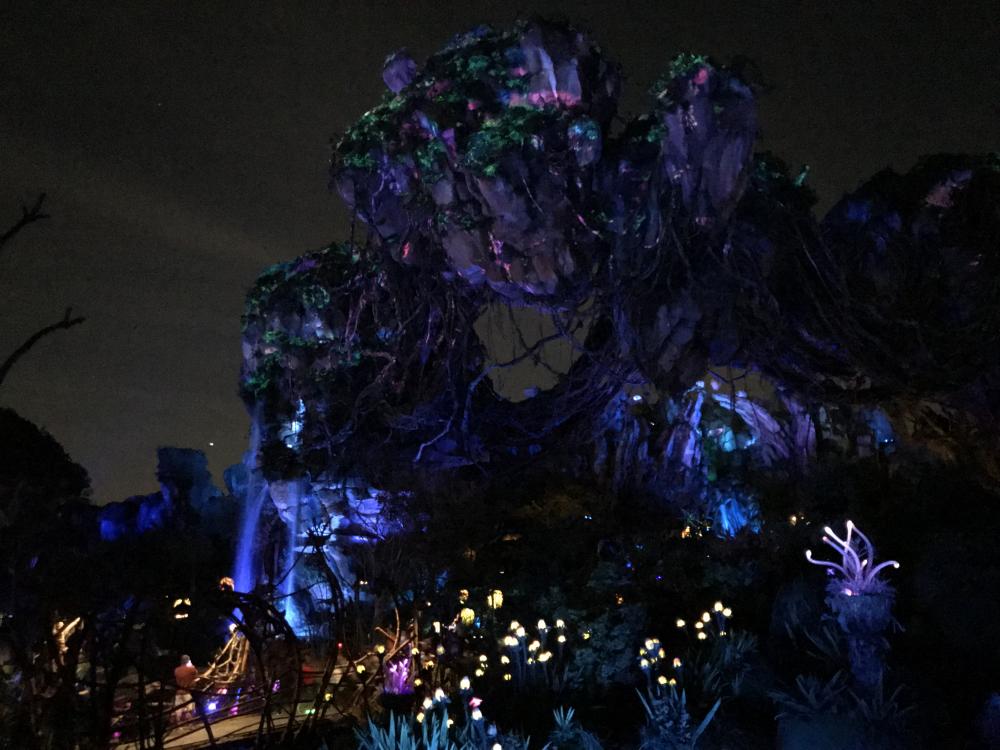 There are two rides in the area. Flights of Passage is the big one which gets 180 minute queues from the start, all the way to the end of the day. The other is Navi River Journey, a small boat ride that takes you through the land of Pandora. For all my money (and worth), I think Navi River Journey is the better ride. This goes slightly against the grain but to me, I prefer the physicality of River Journey with a particularly impressive animatronic. Flights of Passage only just justifies its long queue time and if I was being cruel, it's just a slightly more impressive Star Tours. There's no doubt that what Disney have done here is tried to put you on a journey, to wake you up to the damage being done to our world, albeit very subtlety. I just find the pre-shows over long and full of faff, impressive faff but faff nonetheless.
What does impress however is Expedition Everest at night. Disney are the masters at lighting and riding Everest in pitch darkness has to rate as one of my favourite rollercoaster experiences. Rivers of Lights, Animal Kingdoms new night-time show is impressive in its small scale. It's not like the castle firework shows where its essentially a Disney clip show. RoL is about how we live with animals and our bond with nature. I really liked it. 
Nothing to really report about Hollywood Studios and Epcot was it's usual retirement home of locals and retail. Frozen Ever After is fine if unremarkable but just about enough to justify its queue times. Happily Ever After, the new firework show at Magic Kingdom is fantastic. The Christmas event was fun but no way on earth am I queuing three hours to meet Moana.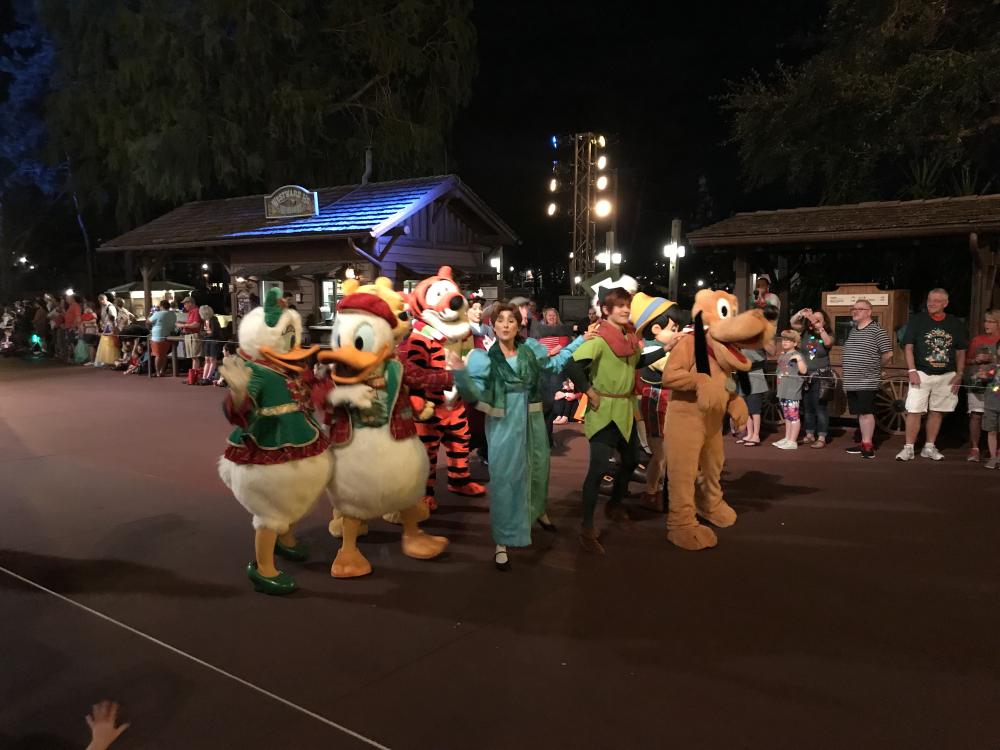 And with that another theme park year is over. It's been one where I finally feel back into the theme park groove. Hope this wasn't to long a read and congratulations if you've made it to the end.