Soquet Premiere Grilling - Day 4, Parc Asterix
---
And now the big one, Day 4 - Parc Asterix! And this was, in fact, my first visit to Asterix.

I'll start as ever with the Covid measures
Face coverings were obligatory on all rides and in queue lines. There were hand sanitising points at the end of every queue (just before you board the ride), as well as at ride exits and dotted around the park. There were social distancing markers in queues, but no one really followed them much tbh. However, park security had a major presence in queue lines, regularly walking through queue lines, making sure everyone had coverings on, and were covering their noses. This went to the extreme where I witnessed a security guard watch someone have a drink and not move on until they had finished their drink and put their covering back over their face. A little OTT in my opinion, but equally I can't argue with results: seeing everyone in queues masked up did give a good level of reassurance.

Interestingly as well, the park were very hot on filling up every seat - single rider was still in operation, and they were happy to get smaller groups matched up in queues too. The only exception was on water rides, where they weren't trying to fill boats to the full. There are questions about the point of social distancing on rides in my opinion, especially if everyone is wearing a covering, but it did feel odd sitting next to strangers again.

Anyways, onto the park. First time I've experienced metal detectors at a full on theme park (Ja-Dar isn't necessarily a 'full on park' imo), but it was done smoothly and easily. Anticipating it would get long queues, we headed over towards the back of the park, where the first stop was Tonnerre de Zeus..

We were on in under 15mins which was nice. Zeus is a ride I'd heard a lot about for many years. Whilst I'd seen a lot of people say it's a bit of a love-or-hate ride, most reviews I'd actually read were that it was good, which gave me some quiet optimism. Sadly though, it did nothing for me. It's got a long layout, yet manages to feel like it does nothing with it. It's not rough, but doesn't have enough fun / classic woodie laterals to give it that sort of edge. I don't remember there being any air time either. It just sort of goes around for a while and ends?

Even riding it later in the day, it did very little for me. I remember feeling a bit more positive about it, but not much. I just don't really get it? Why do people like this?
Is it because of Zeus' underpants? I bet it's because of Zeus' underpants.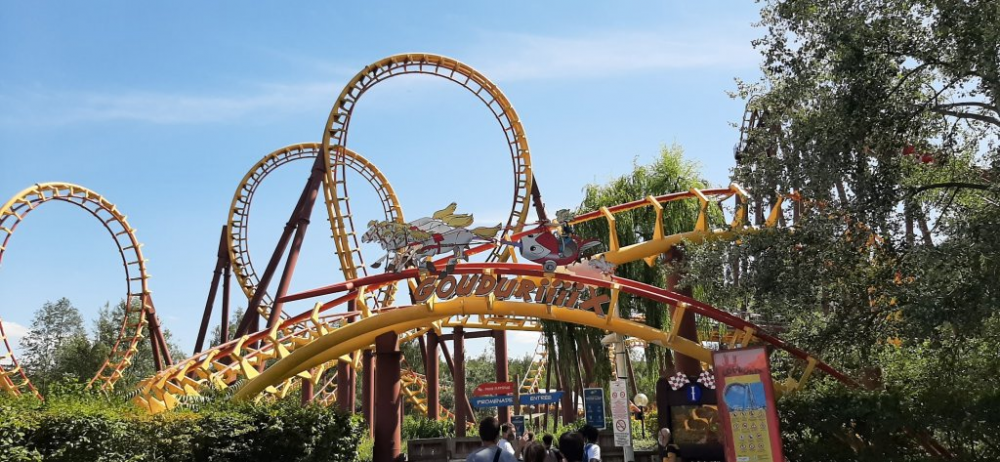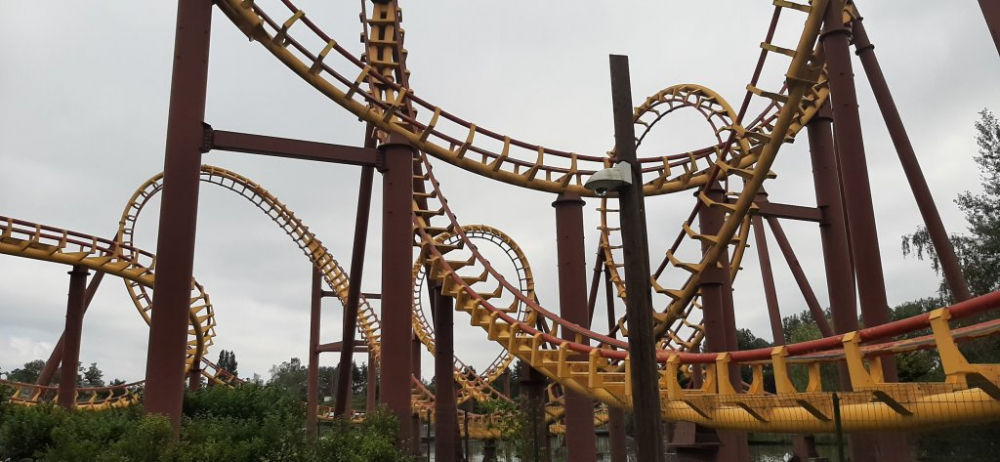 A ride on L'Oxygenarium ("the good Storm Surge" I believe us Brits are required to call it by law) followed, en route to the next cred: Trace du Hourra. I've only ever done Intamin Swiss Bobs before, so it was intriguing to see how the Mack equivalent would ride. And it was alright. Layout is solid, theming around is good and the operations were outstanding. It'd be nice if it swayed a bit more, as it did feel very restricted, but I guess many of these rides feel like this.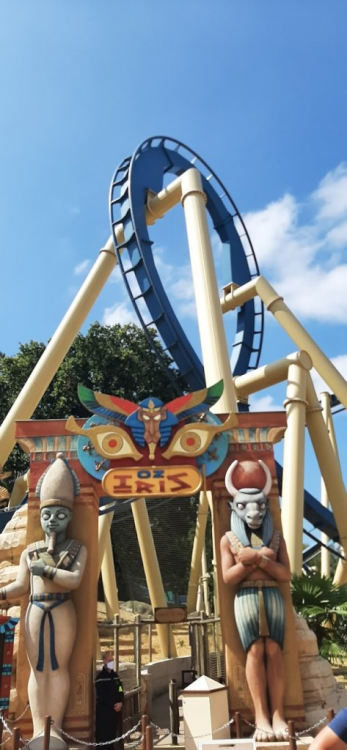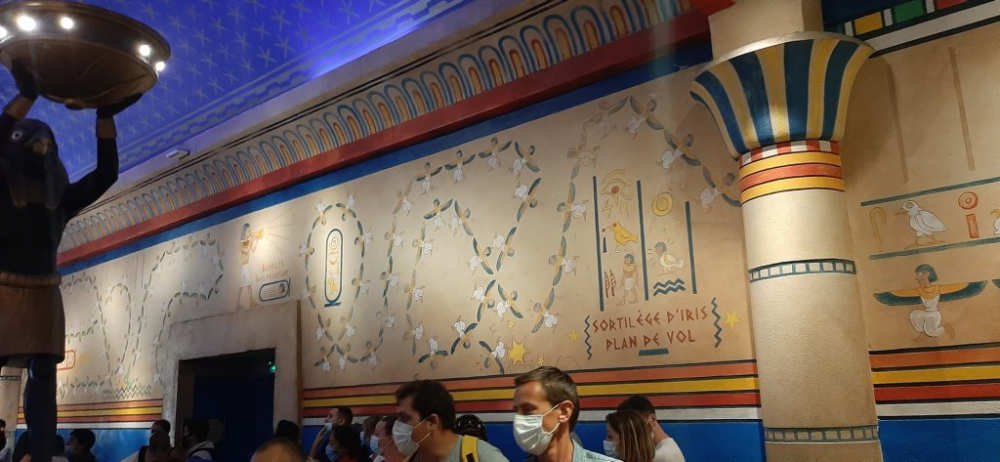 I really liked this bit in the station, loosely showing the layout of the ride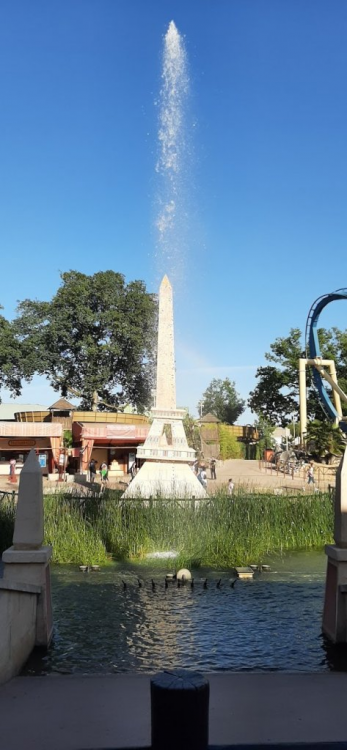 The random fountain show was fun too - never saw it in its entirety though!

Another water ride was in order before lunch, and with the log flume closed for technical difficulties, Le Grand Splatch was the port of call. I'm not normally a fan of big boat / big splash rides (too wet too quick), but this was surprisingly decent, since the finale was more for show, and it was water effects which got you wet.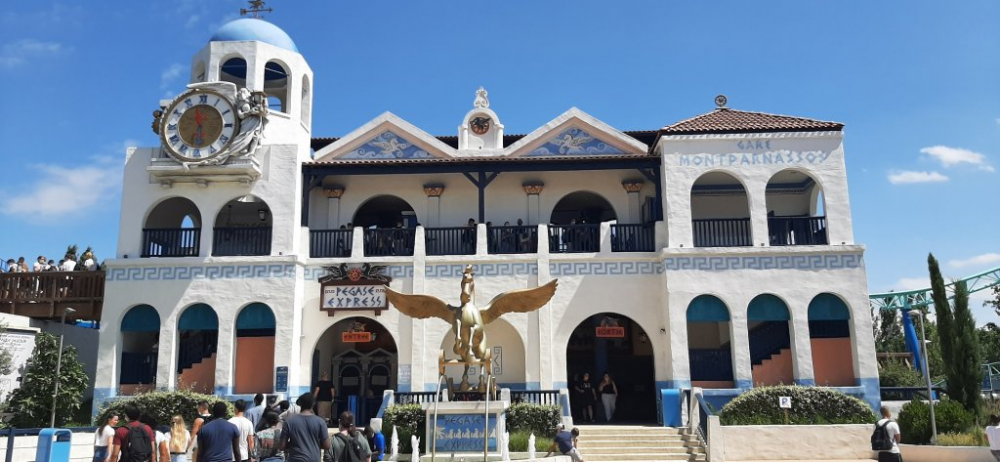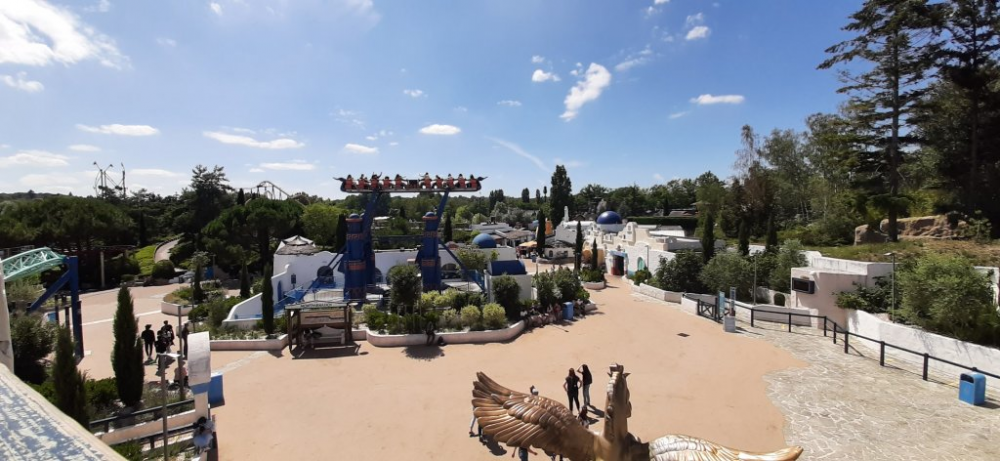 Something I'd been really looking forward to at Asterix was L'Aérolaf, the park's 'rotating bar'. You buy a drink, then take a seat at a table at the bottom of a tower. You then go up 35m and slowly rotate, taking in views of the park and surrounding area, whilst enjoying your drink for about 10mins, before coming back down. Awesome concept for a theme park, and I'd always wanted to do one of those 'have a meal in the sky' experiences - so this was very much a discount version on that. Great views, really nice and open (you just have a seatbelt in your seat of course), and was a great way to break up the day.

It's on the pricier side - my mocktail was 7,90€ - but I'd say it's worth doing. For reference, a bottle of Coke was 6,90€, which I think was about a 3-3,50€ mark up compared to elsewhere at the park. So if you view it in that sense, you're paying about 3,50€ for the experience, which isn't bad. You even get to keep the themed cup your drink is served in!

One weird quirk for this though: You had to wear a covering whilst the table went from the bottom to the top. You were then told you could remove it. When it was ready to go back down, we were told to wear a covering again. Felt very odd and pointless given everyone had their coverings off/down for the past 10 minutes and we were the same distance away as before.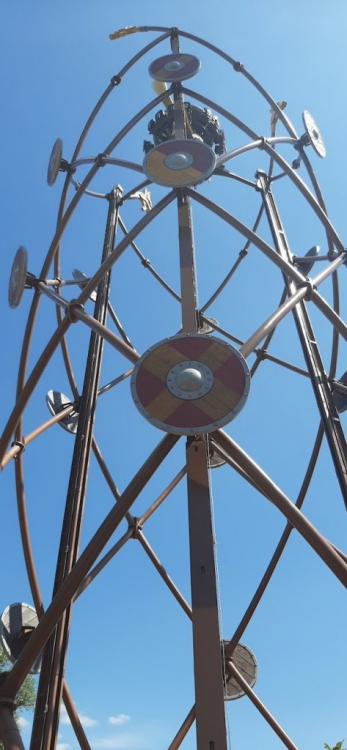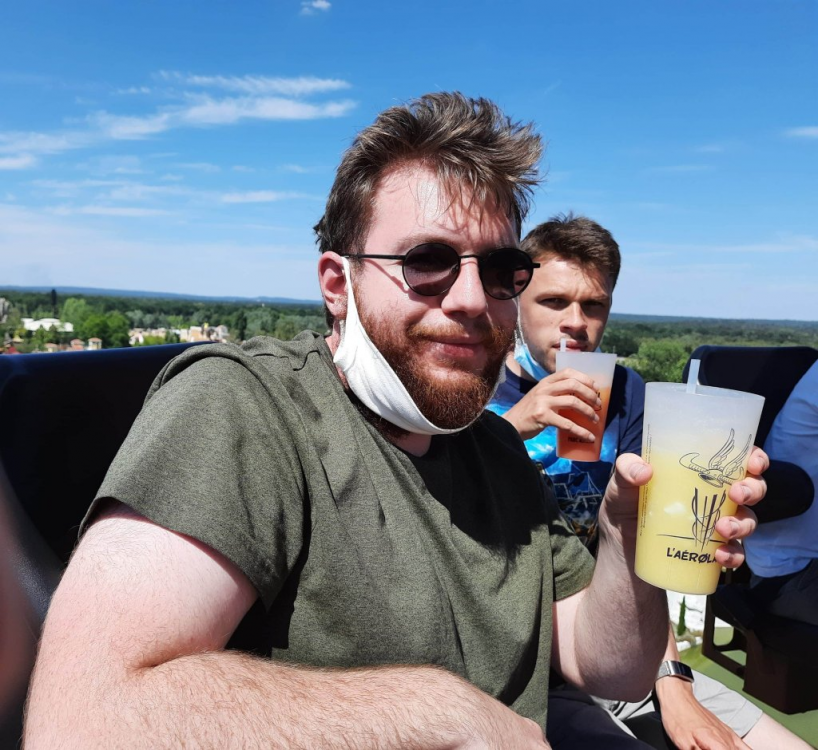 Me trying not to look like I'm bricking myself and desperately afraid of dropping drink