Rage Against The Time Machine
---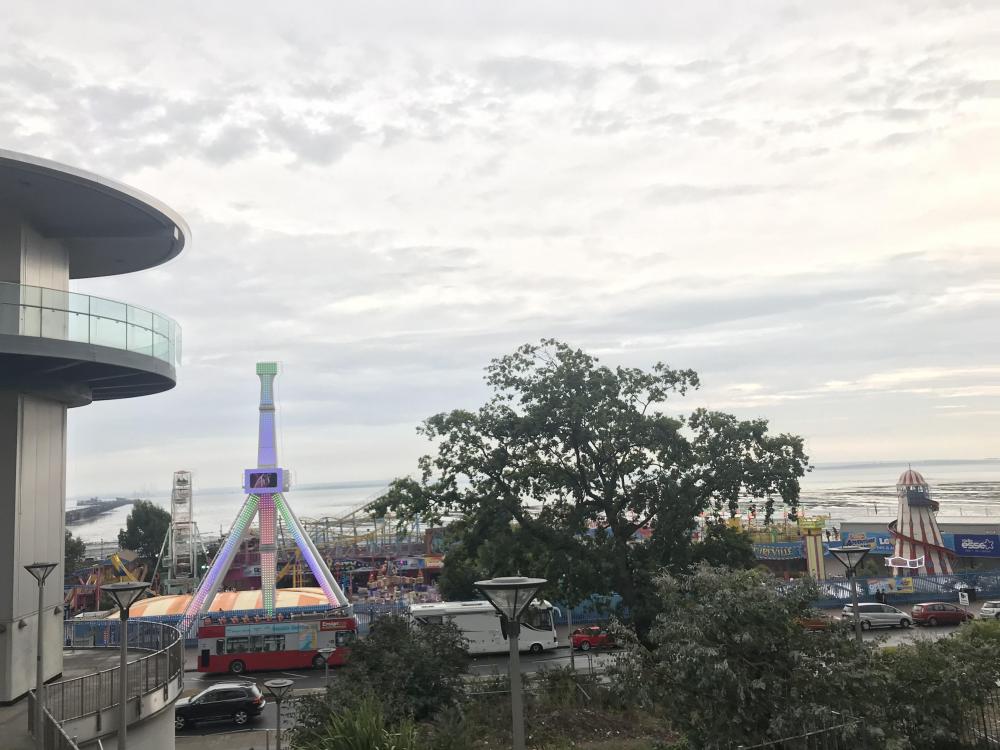 It has been five years since I last visited this quirky little place and quite a lot has changed for better and worse. With a horrible virus still at large and more countries on the quarantine list, I probably won't be going abroad for a while so staycation it is. But is it all worth it?
New for 2019 the park added Axis, a flat ride which is like an afterburner but goes over the top (360) giving an intense but unique experience. It's easily the best flat ride and probably one of the best in the park.
And for those wondering, yes they did move Dragons Claw into a new location (R.I.P Scorpion).
Adventure Ville is one of two dark rides at the park which opened in 2016 on the former Goldmine site (R.I.P).
It's quite a fun yet charming and slightly cheesy attraction as you essentially get two laps around numerous settings , once in day time and once at night. The light settings change to reflect this. A catchy upbeat soundtrack accompanies the attraction. Areas remind me of the Bubbleworks a little but that's probably just me.
The other dark ride is Over The Hill 2: Spooksville (they like the word ville), the poor sequel to the ride's Predecessors having opened in 2017.
I managed to do the original Over Hill and thought It was generally great. Unfortunately I can't quite say the same right now. Don't get me wrong there are greater ride travesties out there, but honestly what were management thinking? Gone are the mysterious vibes and effects, including the nifty "fake station" effect towards the end of the ride. All of this replaced replaced with cheaper effects and "cardboard cutout" characters and a non existent story.
Not the worst dark ride but still quite the downgrade from the original. Least the music was good and they've reused some of the original props too. Still a better ride than DBGT!
Adventure Inside does what it says on the tin and is an indoor area featuring a few rides, play areas and other amenities. It may not be original but least it gives them a place to keep open all year round (non-covid). 
They also updated the Crooked House at somepoint wity new figures and effects. It's ok I guess but least it ain't Spooksville bad.
Bar a few removals/replacements, most other rides remain very much as before. Rage looks great and still rides relatively well too, unlike it's torturous   cousin on the M25. Shame it went to one train at the end.
Green-scream is still remarkably enjoyable 
So is Barnstorm (that last helix goes a little crazy)
Kiddie Kosta is meh though and I don't like the name!
Mini Mighty Mega on the other hand is something. It's got its moments but is generally bumpy, rattly and feels like it might fall apart at any given moment. A one lapper unlike its amigos.
The other rides are ok too. A decently themed chair swing, some fun (yet wet) watersides and a classic whip are just some of them.
Time Machine however is just absolutely crazy and abit like a cross between a NASA training machine and a washing cycle. Was unique though given it was made in house.  
And I felt like I'd time travelled given the way the park was generally operated and managed.
Adventure Island is a decent enough park for the space and ride selection, however theres one complaint I must make and for once it's not about the over hyperactive staff they usually have.
The park's covid measures (or therefore lack of). Whilst they had markers, sanitizer stations and (some) cleaning, more could be done. A lot more! No one at all followed social distancing and few (if any) wore masks in fully loaded vehicles. No temperature checks or entry enforcement either. You wouldn't think there was a massive pandemic whilst visiting!
Come here if you dare! But maybe wait until the pandemic is over!