When I say to people I'm going on a holiday with a week of rollercoasters, they ask what do I like about rides. At first I said it was the rollercoasters and all the different rides but as I've grown up it is completely all about the immersion and escapism. And nowhere is escapism more true in the Netherlands which has seen massive park expansions in the last ten years. Theme parks are fully upping their games and as I've wanted to revisit Efteling and take my first trip to Toverland, 2019 seemed like the right time to take a visit.. so...
Walibi Holland
We had a game plan here, to hit Lost Gravity first and all the other rollercoasters before trying out Untamed. This plan fell completely apart when both Untamed and Lost Gravity delayed opening. So instead we tried Goliath first
Goliath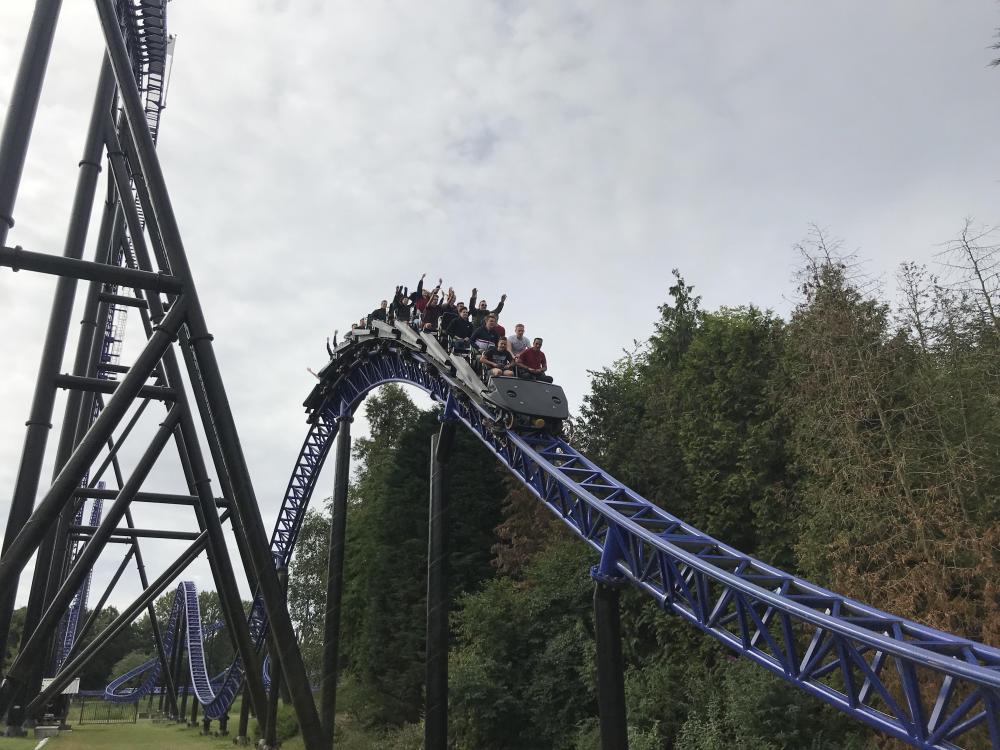 .
For those that know me, I'm not a massive fan of the earlier Intamin rides. I don't have a high opinion of Expedition Ge Force and as much as I like Millennium Force it isn't a ride with much content. Goliath was a pretty pleasant surprise. It's got a lot going on but weirdly has a lukewarm reception in coaster circles. Lots of air time, two big helixes, a pretty amazing turn around after the large hill where the train turns to its side to corner. I was pretty impressed with the ride staff too who ran a very efficient ride. For those that have been on EGF, the loading takes a long time. Here, the staff were fast and the trains never stacked. This gained a 61 minute queue through the day but luckily we only queued 10 minutes for both of our rides.
7/10
El Condor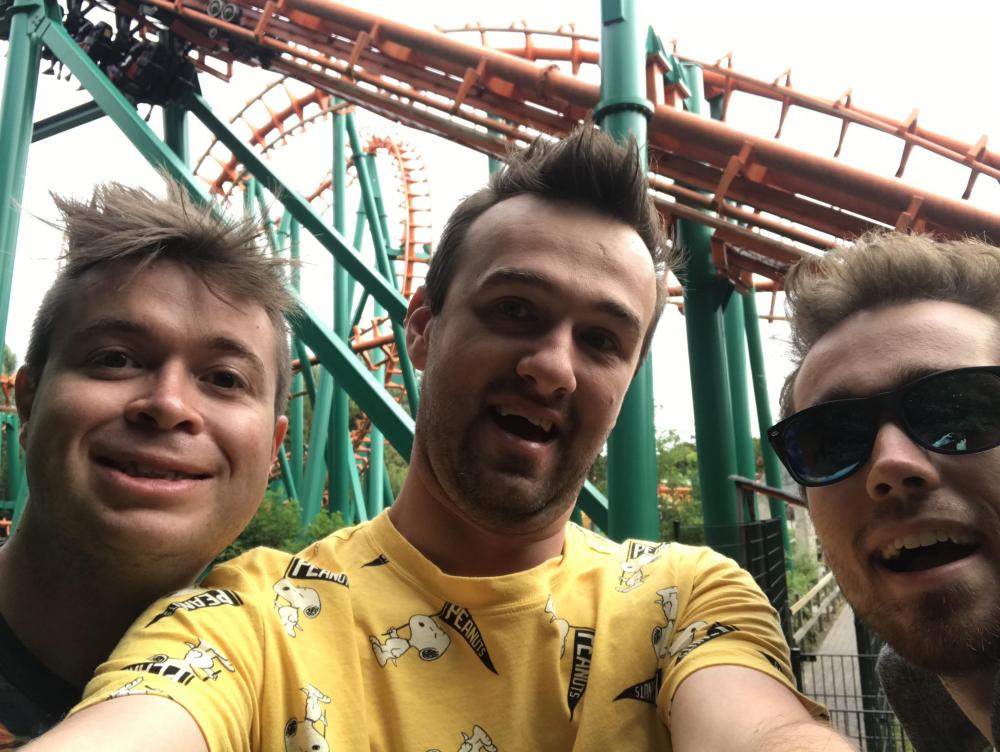 The true highlight of Walibi Holland is the stunning El Condor, the worlds first Vekoma SLC. Now we only queued 10 minutes luckily for this but later on in the day this had a 90 minute queue. It was as rough as expected and if you have done an SLC, you know exactly what to expect.
4/10
We took a walk round the park as the parks Rock and rollercoaster clone now had an hour queue as did the Vekoma boomerang. Lost Gravity and Untamed still weren't open so we took a ride on the kiddy coaster and the Vekoma Madhouse which was very cheesy with its early 2000's sound effects. The ride was good though, the same as Hex really just a bit less themed. I enjoyed this surprisingly.
It was after having a little look around that we saw that Lost Gravity was open. We queued 97 minutes for this..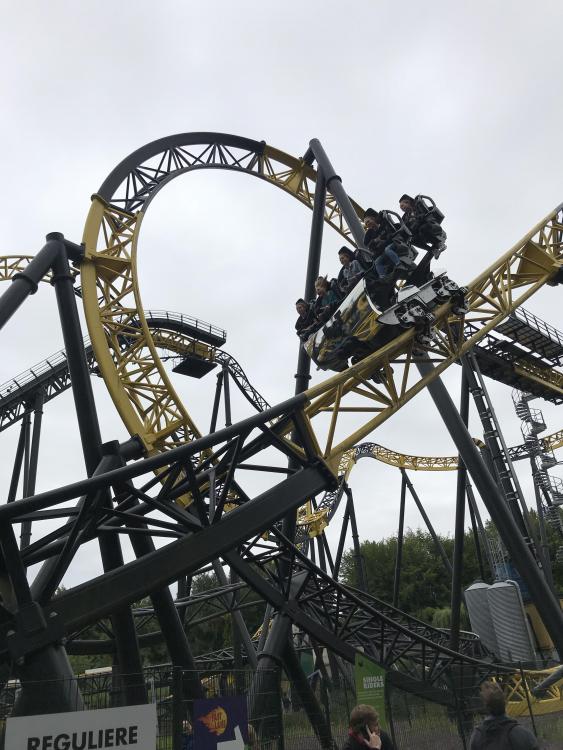 This is a more extreme Mack then most with thrilling inversions, good air time and a very different layout. Think of a Gerstlauer eurofighter but with even more aggressive drops. Later on in the day we took advantage of the single rider queue (majority of Walibi Hollands rides have them) and got on in about ten minutes. The outer seats on this are slightly rougher then your average Mack ride but it is very good.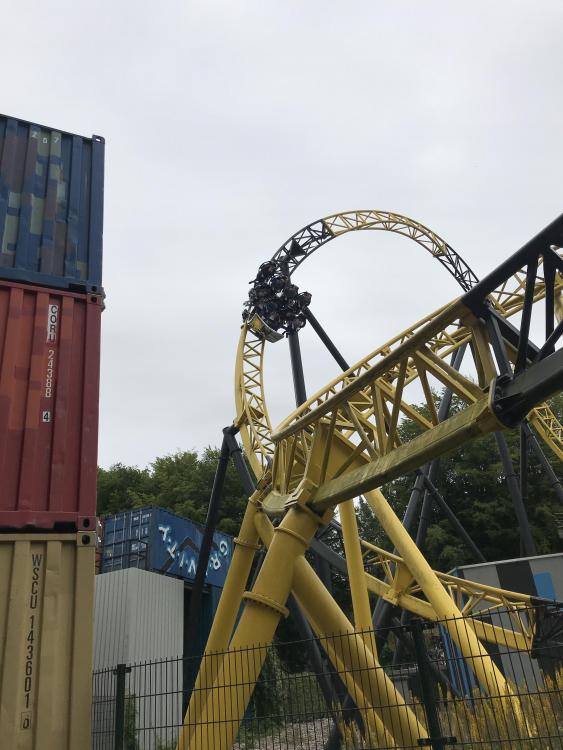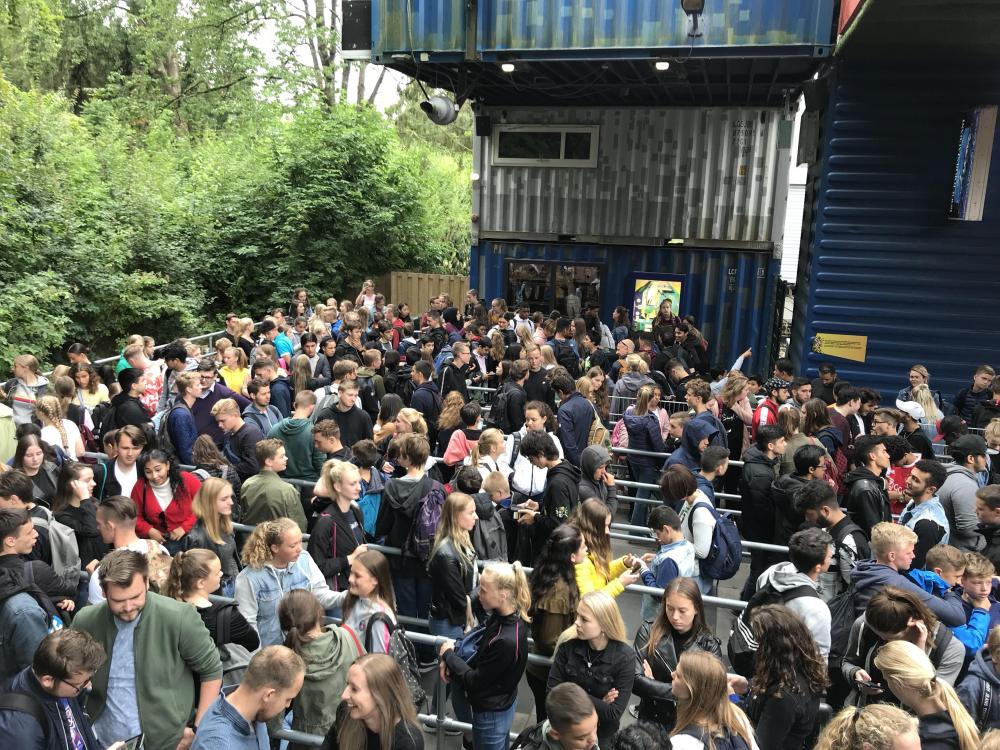 The main queuing cattlepen.
8/10
And wallah, straight after it was over to the now open Untamed.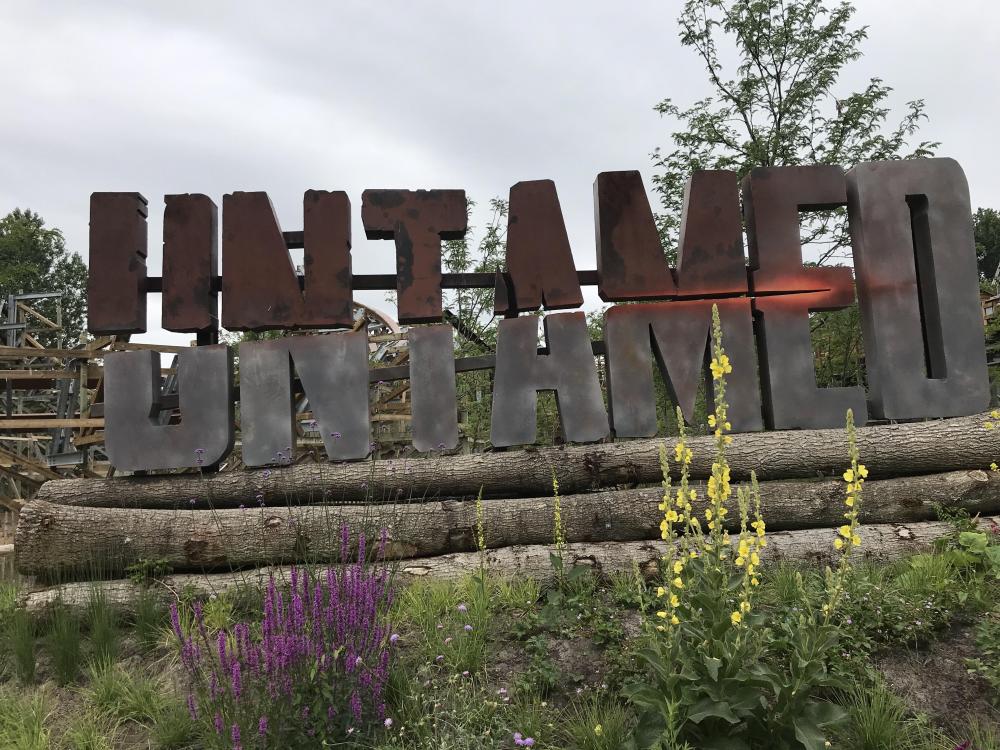 This ride reminds me of the entirety of Margate with large love letters all around the queuing area and on the rides main lift hill. One issue with the queue is because it's mainly a dirt pathway, in the rain everyone just gets a bit muddy on their trousers. It also has no cover so we just end up soaked by the time we got to get on. In the sun I can imagine it might be a bit much.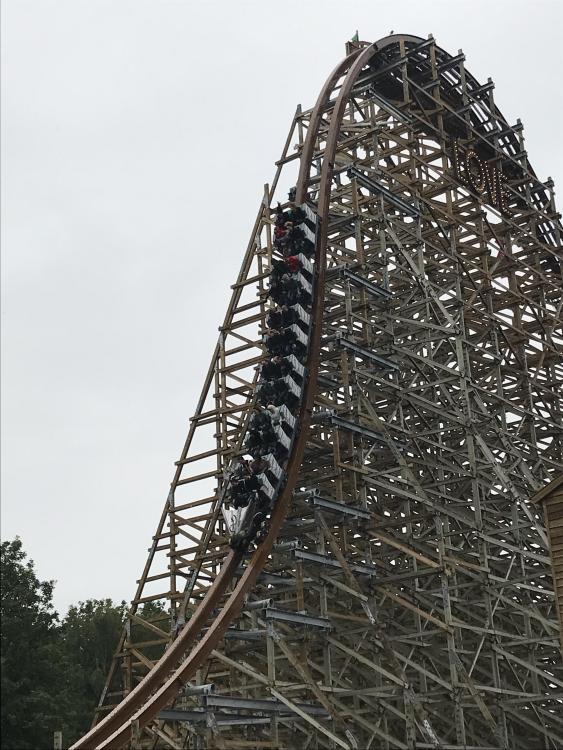 The ride is absolutely fantastic. I genuinely find it incredible that this company just installs hit after hit. When people hype things up to a degree, I normally try to keep myself controlled and not read into the praise. It makes me glad that I can come to each ride with a completely open mind and just enjoy the ride for what it is. And Untamed was outstanding. Everything I value about rides sits in this attraction such as the great drops and air time, the insane pacing which particularly at the end of this ride is non-stop and breathtaking. For me it just lacks the length of Steel Vengeance but is worlds above Goliath at SFGA.
10/10 and easily a top five rollercoaster.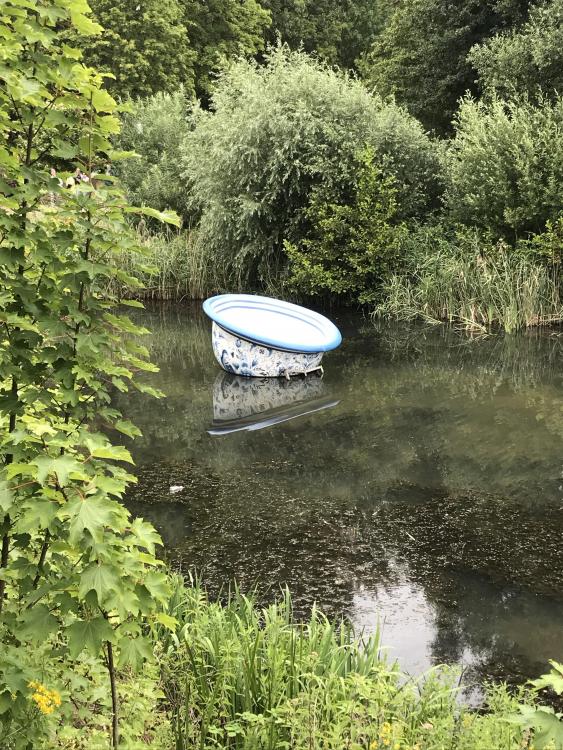 Rest of the day was just trying to lap up the other rides and get some credits such as the Vekoma Boomerang which was far above others of its type.
And so, Walibi Holland is an interesting park. I'm not sure if I'm particularly bothered about getting back as to be honest its not so much a theme park as it is an amusement park. It's clearly going from strength to strength and its future is fully secure with Untamed being one of the best rides in Europe.
Toverland
With no exaggeration, Toverland is one of my favourite parks in Europe. Considering the park only opened in 2001, it has gone from strength to strength to have one of the best rollercoaster line ups and themed areas I could possibly want. This is what a theme park is to me, beautiful areas and rides that look beautiful, ride well and a place where you can just relax, sit back and just immerse yourself.
Fenix
Fenix represents the last of the B&M's in Europe for me to ride. I initially completed this on Flug Der Demon last year but then this and Valkyria opened.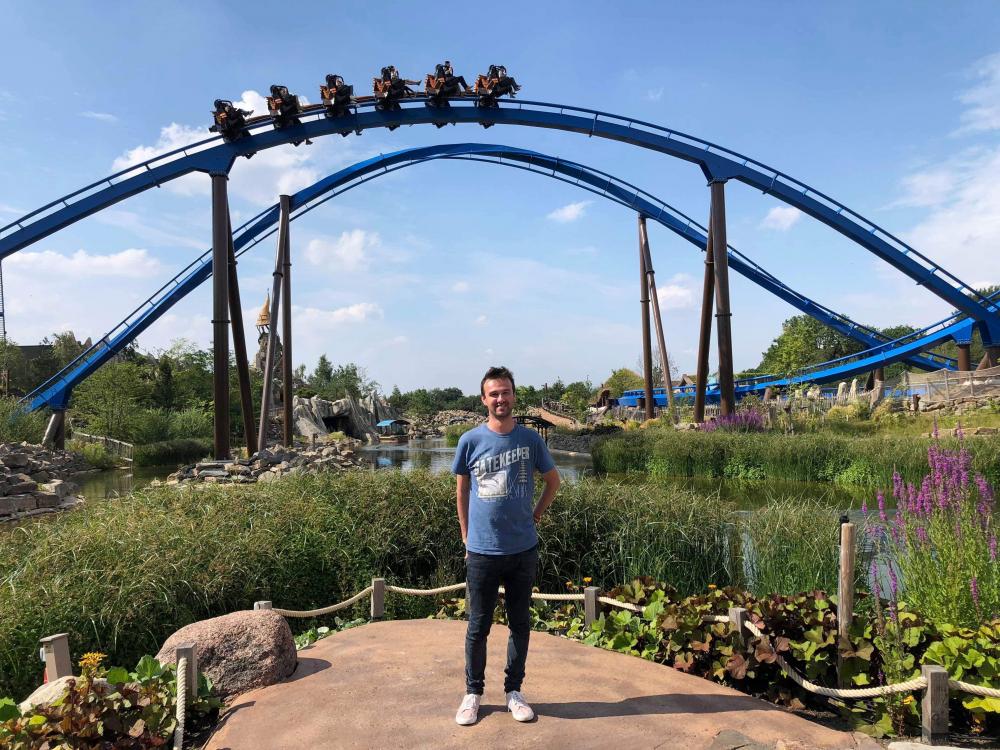 Fenix is quite unlike all the other B&M wing riders I've done. The others are pretty... slow is a fair assessment. But this one absolutely zooms through its layout and is by far the fastest and most intense wing rider I've done. We managed front row on both sides and also near the back of both.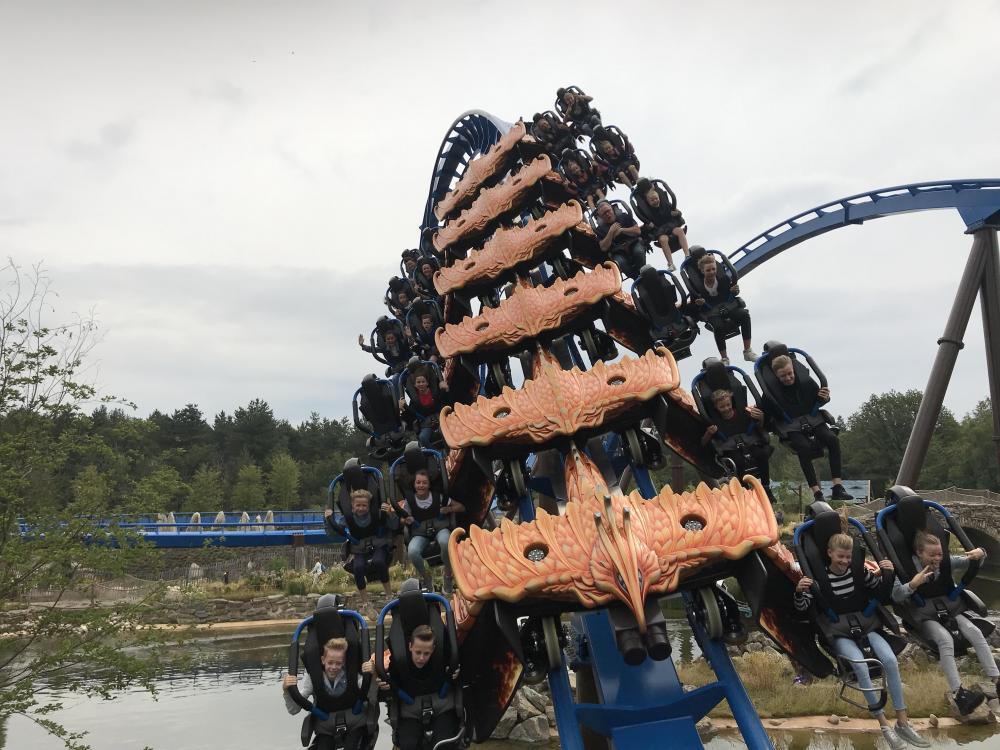 The main drawbacks is the initial start of the ride is just a bit empty box. They've attempted theming with an ice dragon head breathing smoke at you but this start is 'lacklustre'. Once you finally get going though, what follows is an intense start with great air time, massive helixes and an enjoyable ride.
7/10
I love a list so..
1. Gatekeeper
2. Flug Der Demon
3. Fenix
4. Raptor
5. The Swarm
6. X-Flight
Troy
Excellent GCI. When people criticise Wicker Man for being too short I sort of understand it, especially from people who have ridden Troy. It is an action packed thriller of a woodie that has a long length and great air time moments.
Dwivelwind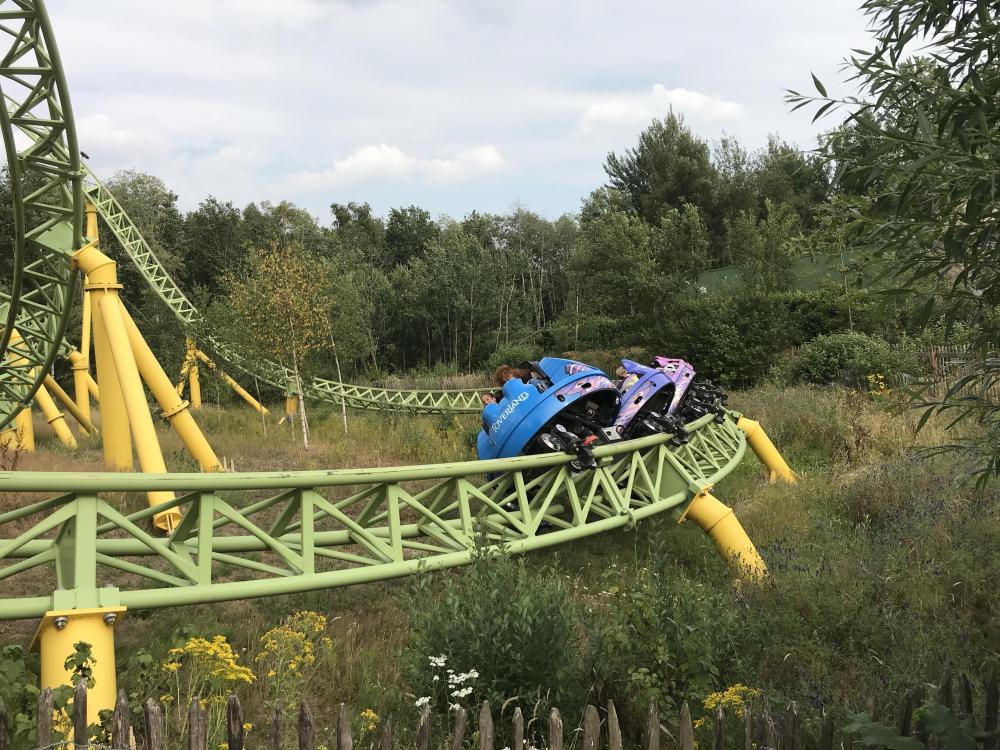 8/10
Wow. What a ride this is. We managed eight rides during our day and each one was better than the last. This thing spins like absolute crazy and is so re-rideable. Very much a big surprise and a highlight of the trip.
And the final main ride of the trip is the Booster Bike which is okay but pales into significance to the other rollercoasters.
To get an idea of how beautiful this place is though, here's a few photos fro Avalon which I adored and could have spent hours in. What an enchanting and magical place.
So yeah, Please go.
We also went to Efteling and Disneyland Paris which were both excellent days out. I love Efteling so much, its a real gem of a theme park and Baron 1898 just makes me squeal. Love it.
Many thanks.?