2014:- A Mark9 love affair.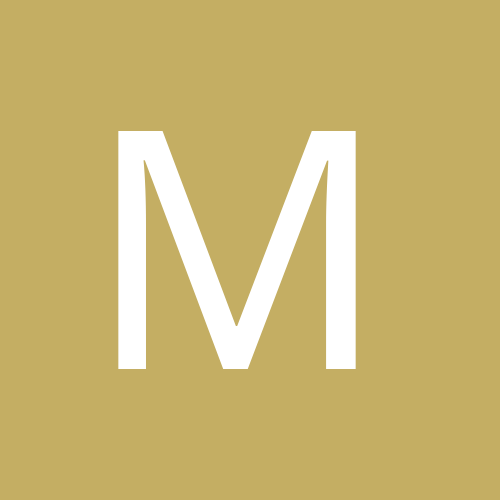 Entry posted by Mark9 ·
1,220 views
So another year passes and it only seems right to look back on 12 months of fun, thrills and excitement, in a way that only Mark9 can. So where do we start?
January 2014 - Disneyland Paris
Ok, sure, this trip only featured one new ride (Peter Pans Flight fact fans) but it also marked the occasion where I somehow managed 42 hours of consciousness, the trip where I took a nap during cinemagique and where Jamie fell asleep eating food in Hyperion. Yes there was fatigue and short tempers but it was a fantastic way to start a brand new year. From what looked like a flooded ferry to getting more rides on Tower of Terror.
February 2014
And now the season takes a slight down turn. This month featured my only trip to the Towers and this kind of epitomised Merlins year for me. Whilst Nemesis was running well (albeit on one train) and things like Spinball had minimal queues, there was no atmosphere in the park whatsoever. Usually during February there's excitement for the upcoming full season but not this time around. This year marks the first season since 2003 that I did not ride Oblivion and the first since opening that I didn't ride Rita, The Smiler or Thirteen. And part of me didn't even care. If it wasn't for Dan9's company this trip would have been completely forgettable.
March 2014
And then it was Thorpe's turn. Despite multiple rides on Inferno and The Swarm there was little to no energy in the park. The same old problems were occurring such as Slammer and Samurai closed or reliable issues up and down the place. Thank god for the company of the rest of TPM or I would have really despised my day out. And luckily with this month out of the way, the season really began...
April 2014
I had last visited Chessington in 2012, before Tomb Blaster had its queue line incident so had reasonably high expectations. And frankly, this was the star UK park for me. The park somehow looks rejuvenated in places and run down to hell in others. Unlike others, I like Scorpion Express and do think it has breathed life into a ride that was well beyond its sell by date when it closed in 2012. Zufari was rubbish even before I compare to Kilimanjaro but getting on rides like Fury and Vampire sent me into rose tinted glasses land. I do like Chessington in spite of its many, many faults.
May 2014
New Rollercoasters:-
179. Medusa - Discovery Kingdom
180. Kong - Discovery Kingdom
181. Cobra - Discovery Kingdom
182. V2: Vertical Velocity - Discovery Kingdom
183. Superman - Ultimate Flight - Discovery Kingdom
184. Roar - Discovery Kingdom
185. Boomerang: Coast to Coaster - Discovery Kingdom
186. Roadrunner Express - Discovery Kingdom
187. Tatsu - Magic Mountain
188. Apocalypse - Magic Mountain
189. Superman: Escape from Kryptonite - Magic Mountain
190. Goldrusher - Magic Mountain
191. Riddlers Revenge - Magic Mountain
192. Green Lantern - Magic Mountain
193. Batman: The Ride (backwards) - Magic Mountain
194. Scream - Magic Mountain
195. Colossus - Magic Mountain
196. Goliath - Magic Mountain
197. Viper - Magic Mountain
198. Ninja - Magic Mountain
199. Full Throttle - Magic Mountain
200. Big Thunder Mountain - Disneyland
201. Matterhorn Bobsled B - Disneyland
202. Space Mountain - Disneyland
203. California Screamin' - California Adventure
204. Goofys Sky School - California Adventure
205. Gadget Go Coaster - Disneyland
206. Silver Bullet - Knotts Berry Farm
207. Xcelerator - Knotts Berry Farm
208. Coast Rider - Knotts Berry Farm
209. Boomerang - Knotts Berry Farm
210. Pony Express - Knotts Berry Farm
211. Montezoomas Revenge - Knotts Berry Farm
212. Jaguar - Knotts Berry Farm
213. Sierra Sidewinder - Knotts Berry Farm
214. West Coaster - Pacific Pier
215. Matterhorn Bobsled A - Disneyland
This of course was the flagship trip of the year, a visit that was two years in the making and had a lot too live up to. I can say for sure it lived up to the hype and features some of my favourite rides ever. Starting with the city of San Francisco, everyone should make as much effort as possible to this historic, cultural, awesome city. No one can fail to be disappointed by the Golden Gate Bridge or where history was made in the Castro. To the sealions down at Pier 39 or Alcatraz this place is amazing.
The long, long, LONG drive to Magic Mountain is worth the distance. I know its reputation is low but it has a lot of original, decent rides including my favourite flyer, my favourite suspended and my favourite stand up. With strong support rides like Apocalypse, Goliath and Scream it should be on anyones radar to visit.
Despite my negative comments in my trip report, I really did love Disneyland and California Adventure. From California Screamin' to Haunted Mansion it's really a place filled with such variety and within a stones throw of Los Angeles. Speaking of Los Angeles, despite not spending as much time as I had wished, walking up to the Hollywood sign will be something I always remember. That view is spectacular.
And finally 24 hour day at Disneyland which was some feat. World of Color at 3:30 in the morning. Magical.
A classic Liner
An event in its own right
One too many drinks in the Castro
June 2014
So June didn't see any theme park visits. Instead I decided to be cultural and visit the wonders of Amsterdam. I'm sure if you use your imagination you can just guess what I got up too. From the Red Light District too a club that features people that don't fit into gender brackets. It was a most enlightening trip.
A cultural gin museum
July and August 2014
Ok, so I didn't go anywhere but I did get a mortgage and move into a new flat in the old Olympic village in Stratford.
September 2014
216. Helix - Liseberg
217. Kanonen - Liseberg
218. Balder - Liseberg
219. Lisebergbanan - Liseberg
Set hype levels to stun. This was the month of Helix, Mack's latest and greatest roller coaster. I've always heard a lot about Liseberg and suffice to say I was very happy with my trip. Excellent rides and roller coasters and a great time was had in Gothenburg nearby where I went into a scary submarine.
October 2014
Rather hastily, a trip to Phantasialand was booked, paid for and done just like that. I forgot how much I adored this place and was very glad to be back. I will not be leaving eight years in-between visits next time.
November 2014
And finally, to bookend the trips was Disneyland Paris to come and ride Ratatouille (and to finally get on Orbitron and Autopia) In a few years time, Ratatouille will be recognised as the fantastic ride that it truly is. This is Pixars greatest work since Toy Story 3 screen wise. Go and visit and see for yourself.
And with that, my year in a nutshell. So what is the most notable rides of 2014?
Best Water Ride:- Chiapas
Best Dark Ride:- Ratatouille
Best Rollercoaster:- Tatsu
Biggest Surprise:- California Screamin'
Best Park:- California Adventure
And finally, the best new ride of 2014 goes too....
....
....
None other then the utterly sublime Radiator Spring Racers. In my mind it will take a hell of a lot to top this in 2015. But then Europa Park is just around the corner..
Thanks for reading, in fact thanks if you even made it this far down the page. Please feel free too leave comments below.